The new KETTAL MESH daybed designed by Patricia Urquiola
January 30 / 2018
Since its former launch, KETTAL MESH has proved the right choice to set style and establish a refined, comfortable mood in outdoor spaces. Inspired by modern architectural facades that maximize airflow and light, the KETTAL MESH collection plays with contrasts, exploring the relationship between industrial and natural materials as well as the juxtaposition of hard and soft surfaces, transparent and solid volumes, lines and curves.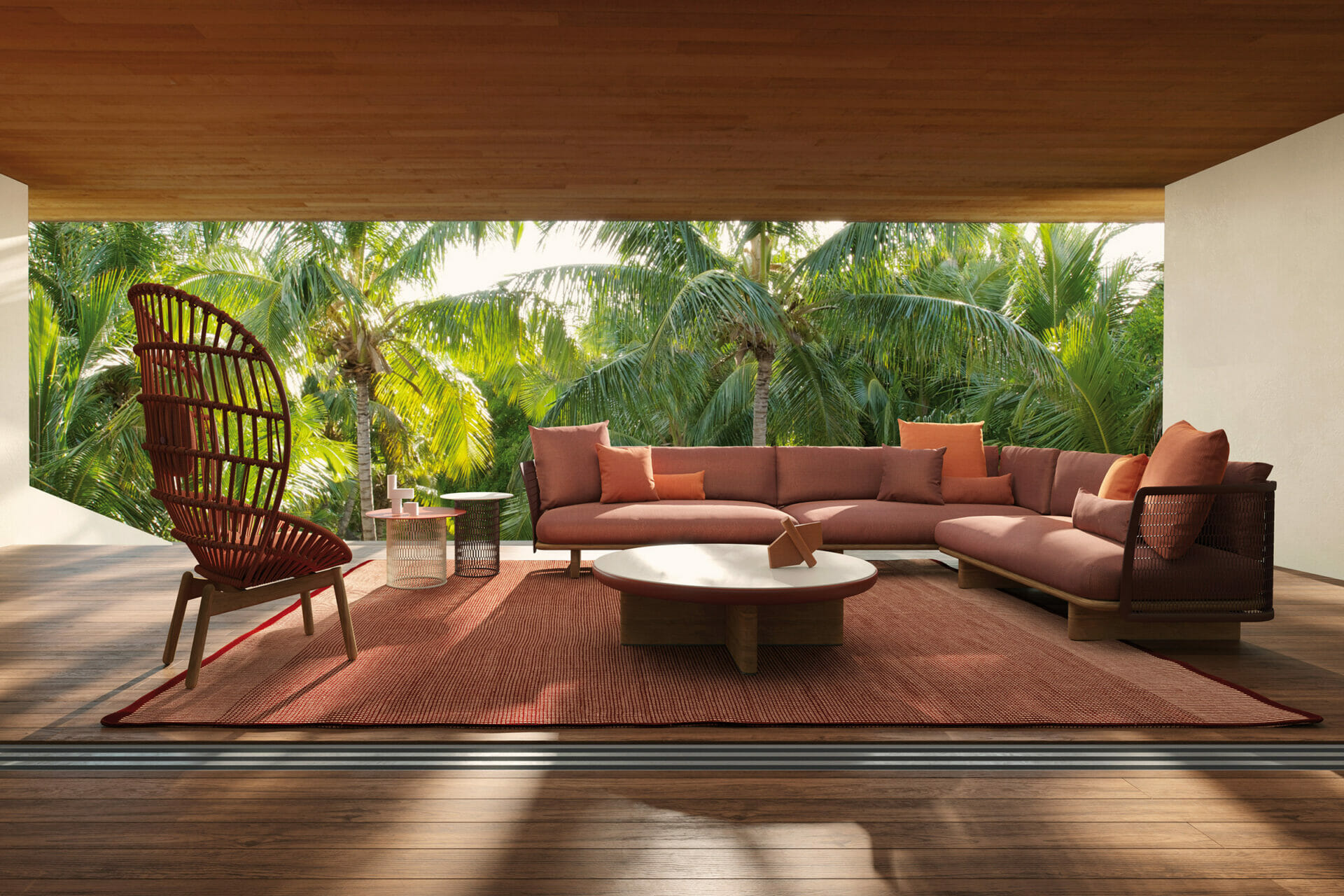 The collection includes a three-seater sofa, modular pieces, an armchair, a bench, coffee and side tables in various sizes. Recently, it has been extended to include a new deckchair and an ultra-comfortable daybed.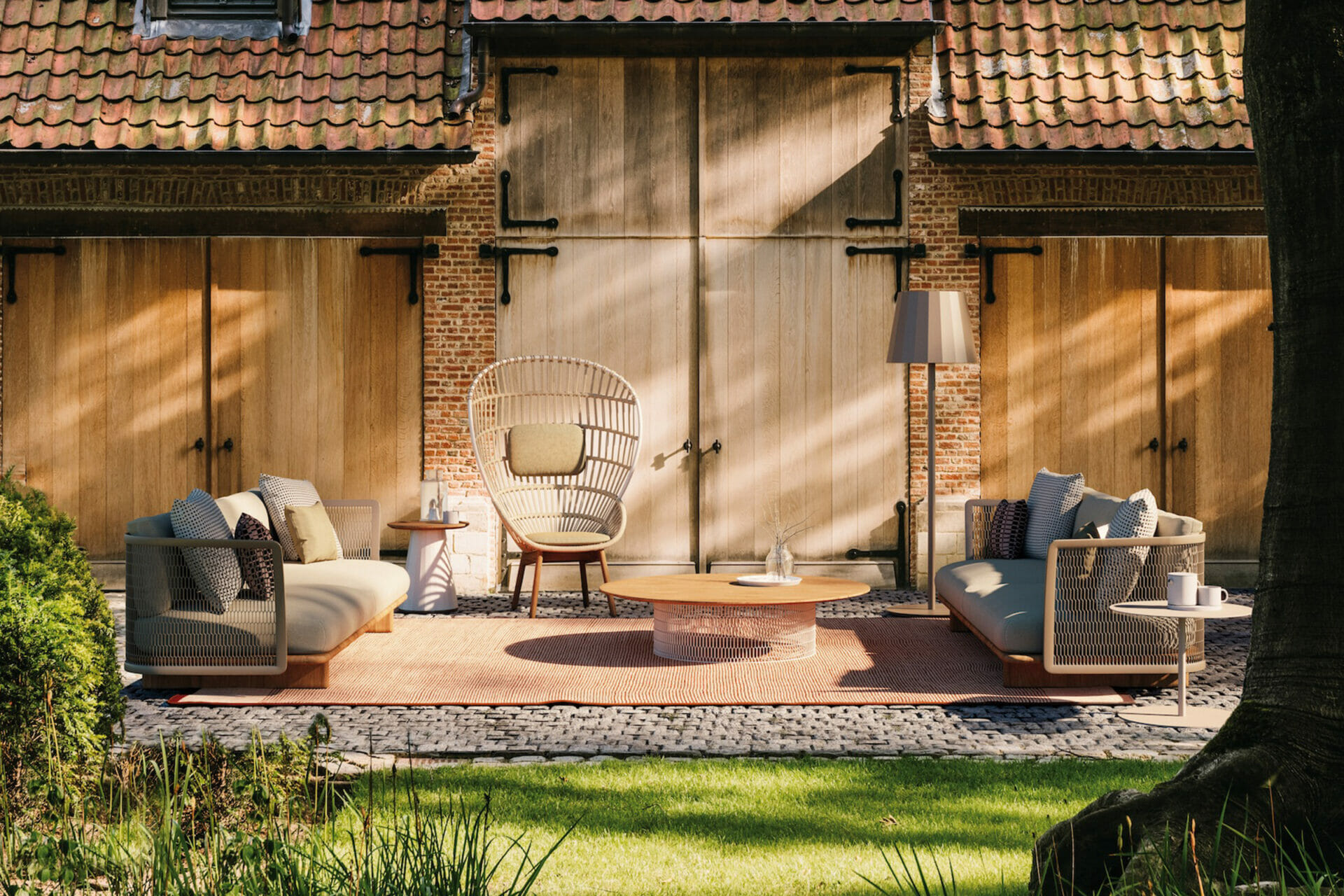 The frame of the sofa and daybed sits on three planes of solid wood – each with rounded edges – that support the voluminous seat cushions. The back and sides are made from two expanded aluminum panels with a mesh pattern. They are joined together at the back.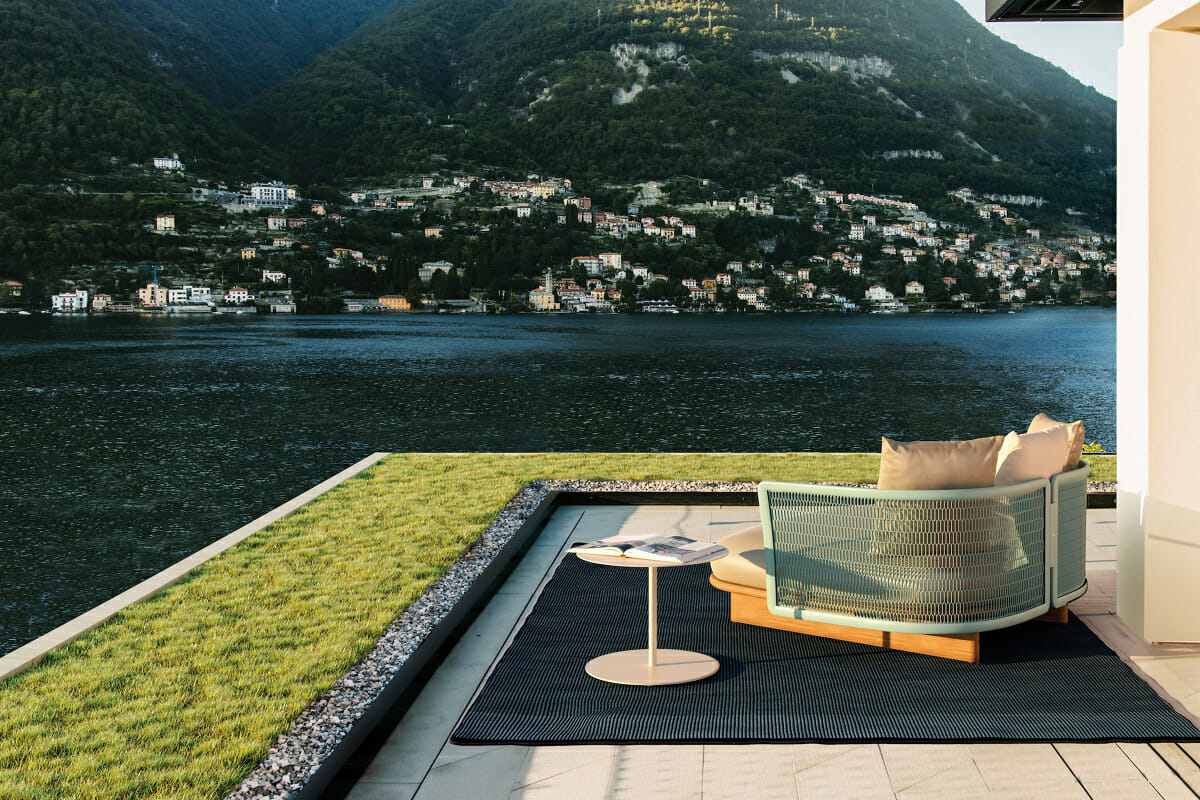 The armrests bend slightly outward offering support for the side cushions and increasing comfort.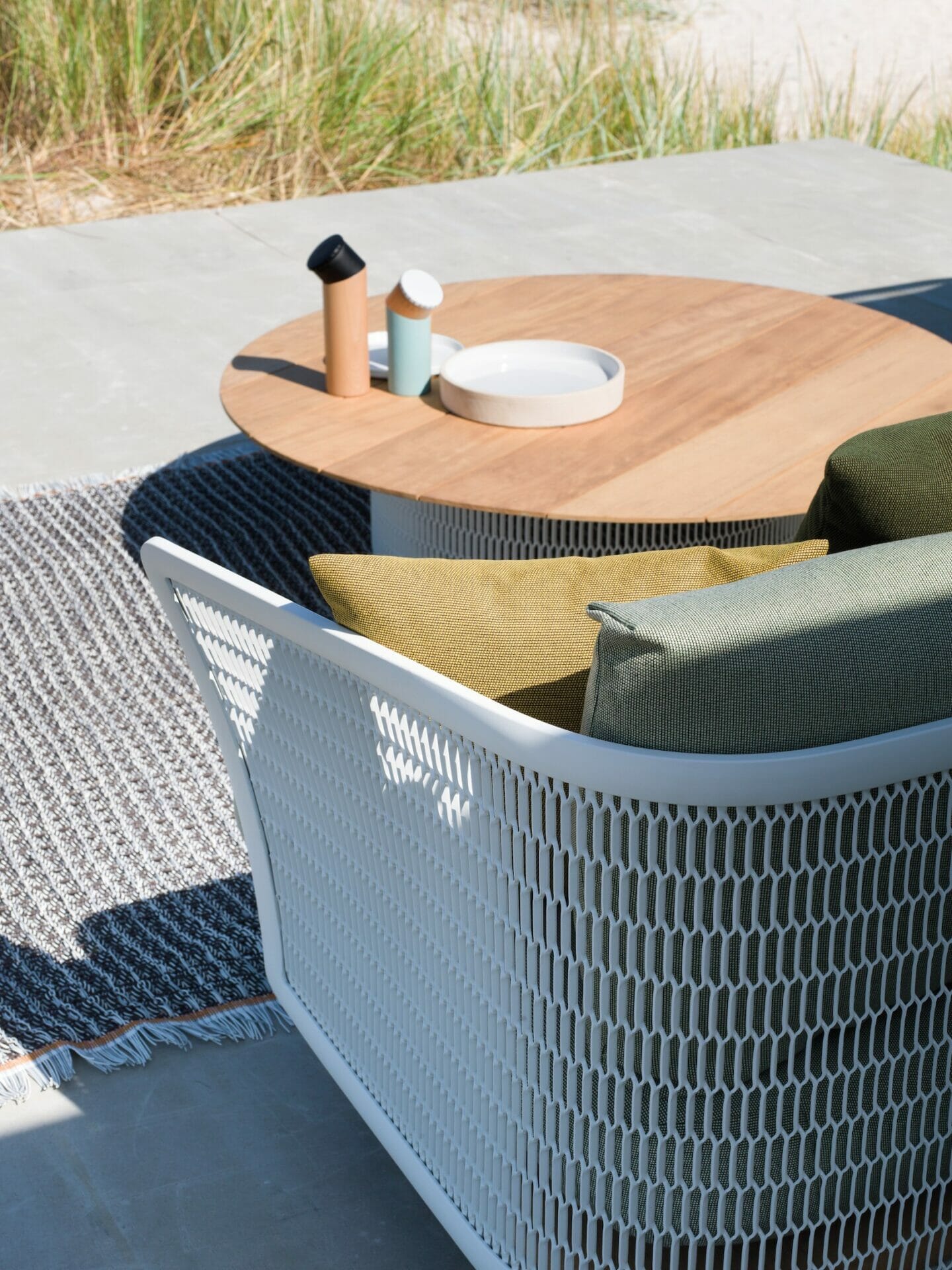 Natural and incredibly stylish, the new deckchair is made of A-grade teak with adjustable backrests. Fabrics are weather-and heavy load resistant and easy to clean.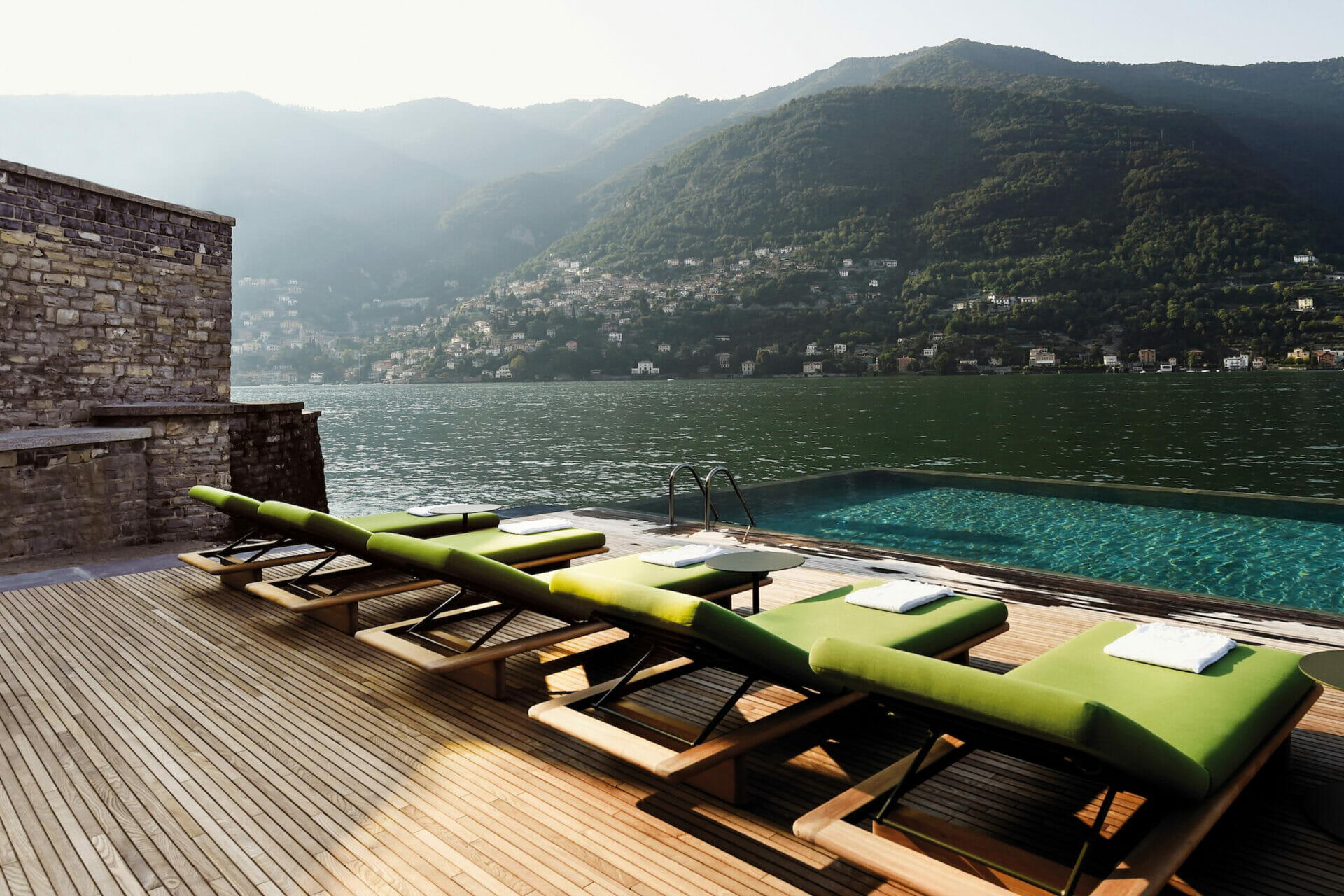 The lounge furniture is complemented by a set of coffee and side tables with bases made of expanded metal and tops available in aluminium, teak or marble.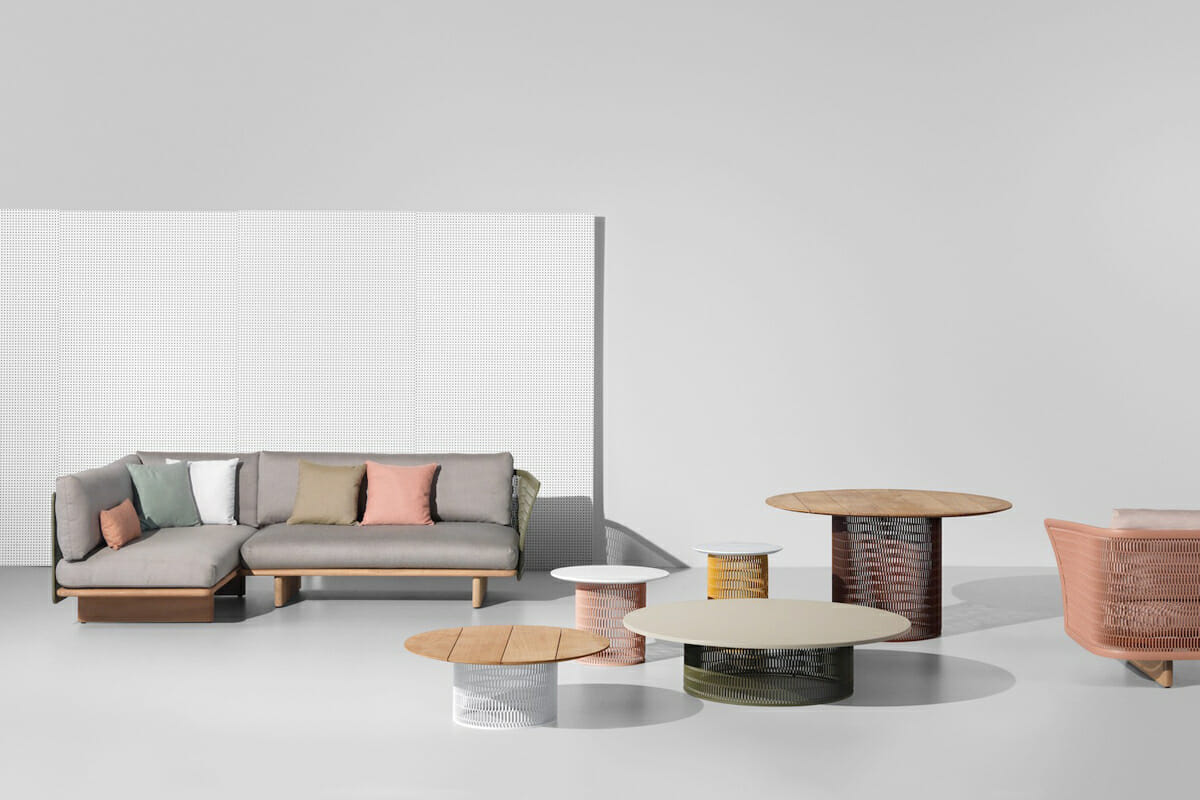 KETTAL MESH 's aluminum frames and tops are available in 30 different color options, allowing clients to mix and match as desired.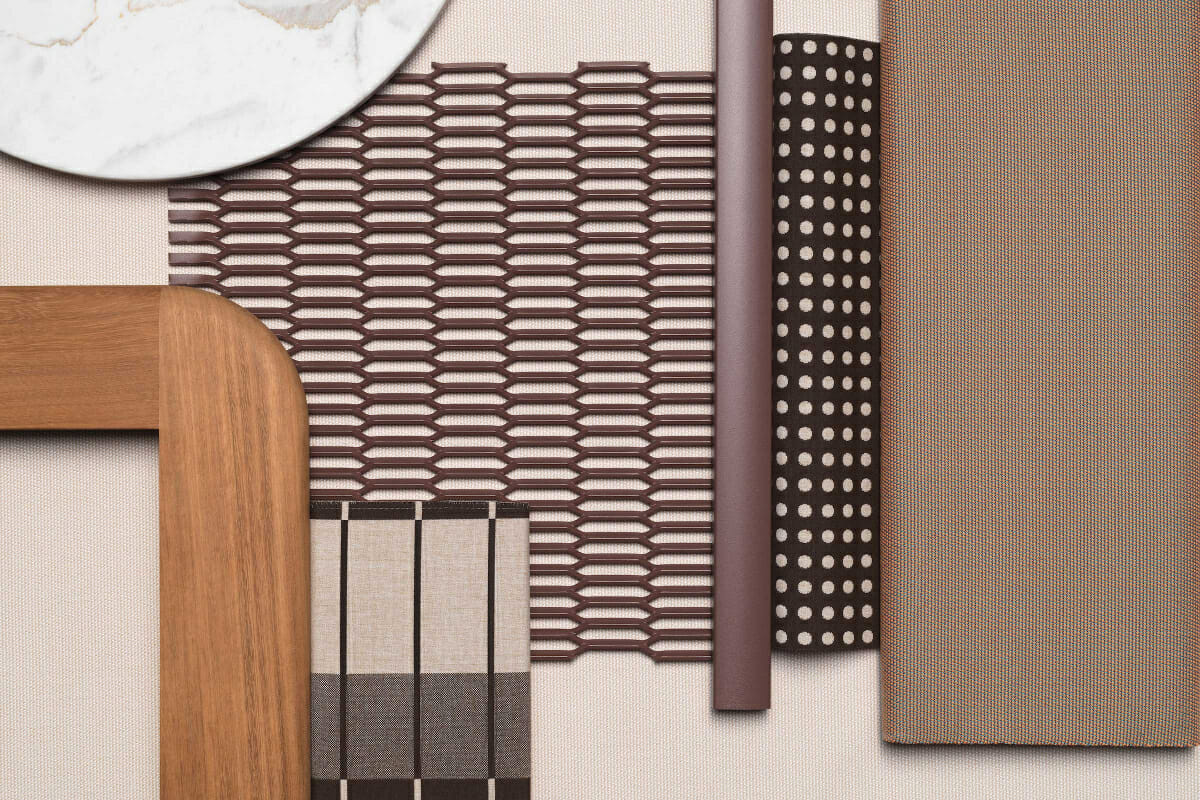 The cushion fabrics are from the TERRAIN outdoor fabric collection by Doshi Levien, and the decorative cushions from the GEOMETRICS range.
For more information, visit: www.kettal.com