Virtual Salone Milano 2020: DIABLA, bold, colourful outdoor furniture for creative minds and lifestyles
June 3 / 2020
Not just a simple outdoor furniture brand, but a totally new approach to enjoying the outdoors instead. This is DIABLA, the latest sister brand of outdoor furniture specialist GANDIA BLASCO Group, a prestigious firm based in Valencia with almost eight decades in the international design market.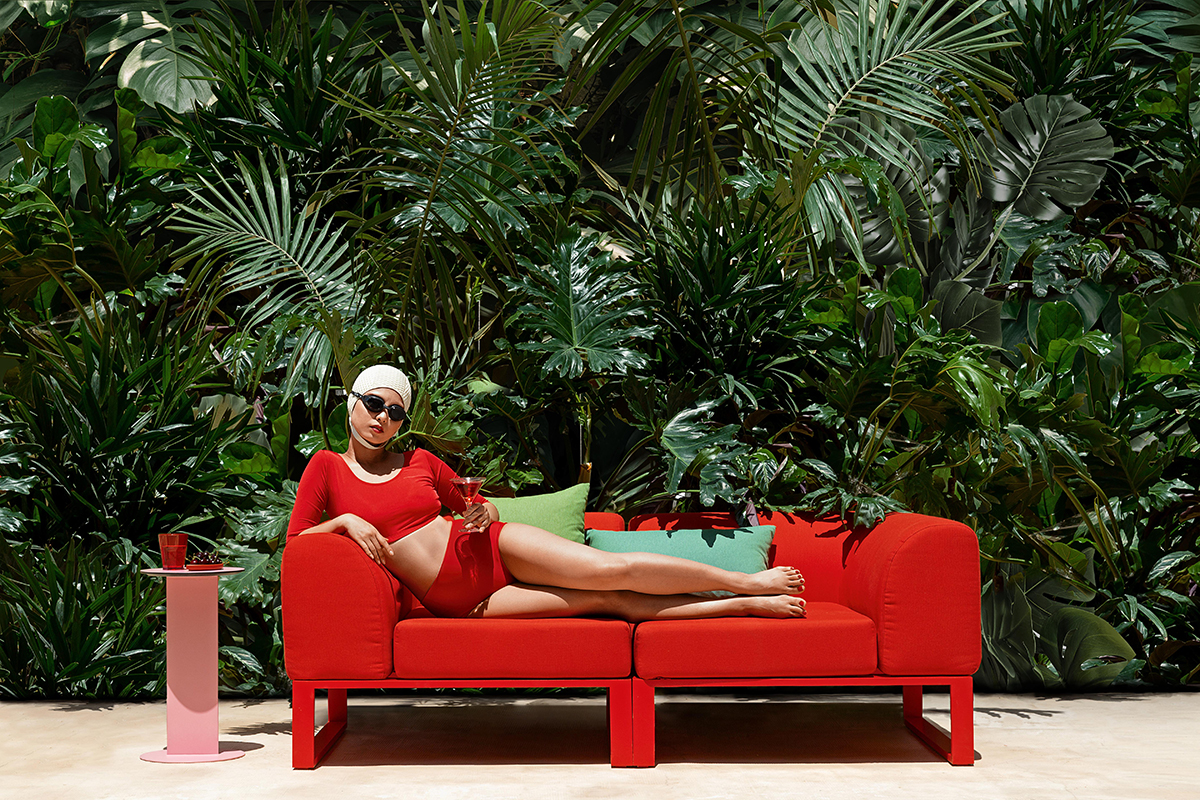 PLOID outdoor sofa | Romero & Vallejo | DIABLA
A youthful, more experimental branch of this iconic Spanish brand, DIABLA seeks to subvert, surprise and delight through a line of avant-garde furniture products that includes chairs, armchairs, modular compositions, sun loungers, tables and accessories. They have been experimenting with shapes and materials, exploring new aesthetic languages to obtain items that are bold, unconventional, vibrant and express a fresh, creative way of living the outdoors.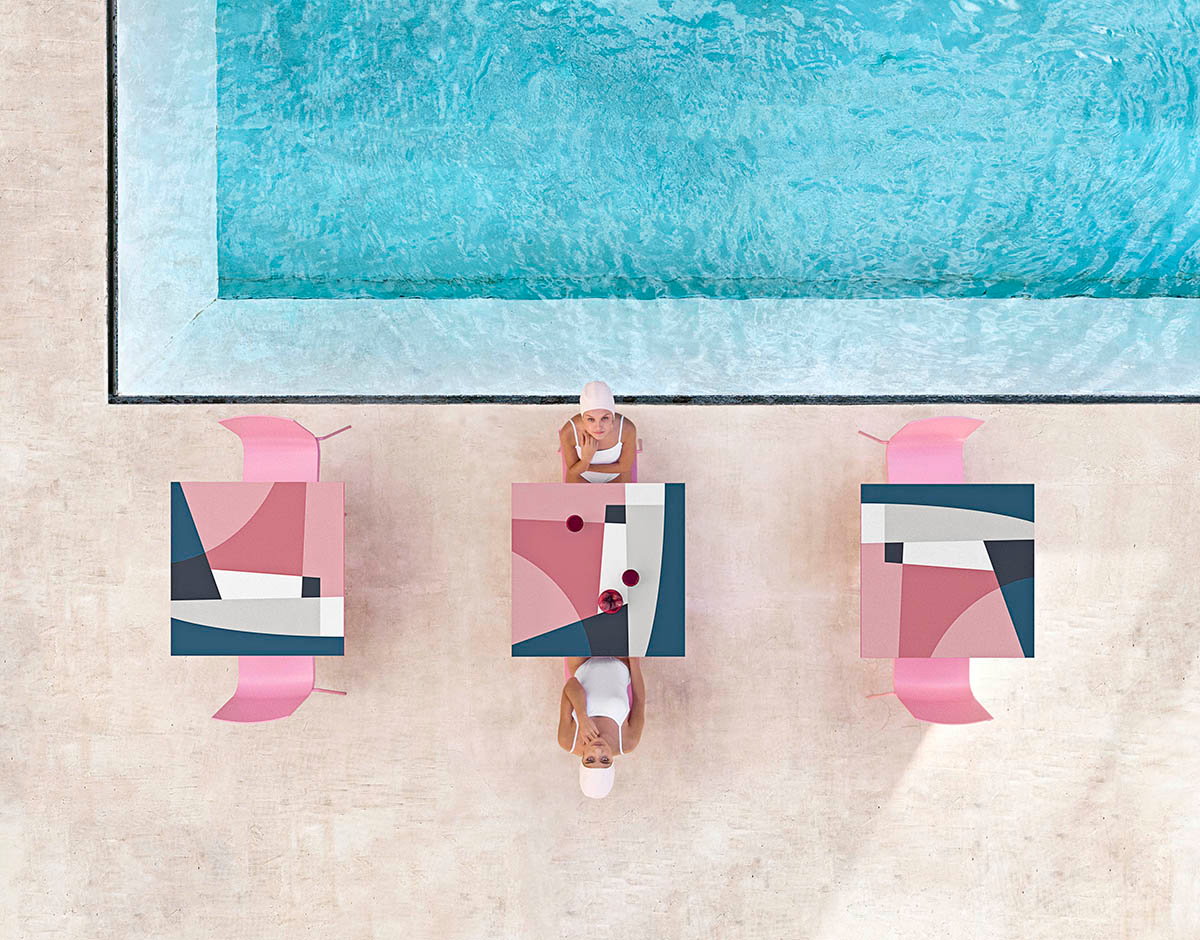 The support and the expertise of GANDIABLASCO in design and production have been crucial for the development of the DIABLA collections. The supervision of the new project was untrusted to architect and designer Sara Romero, founding partner of the Romero Vallejo Studio, a longtime collaborator of Gandiablasco who worked in tandem with the brand in the development of DIABLA's new design concept and launch.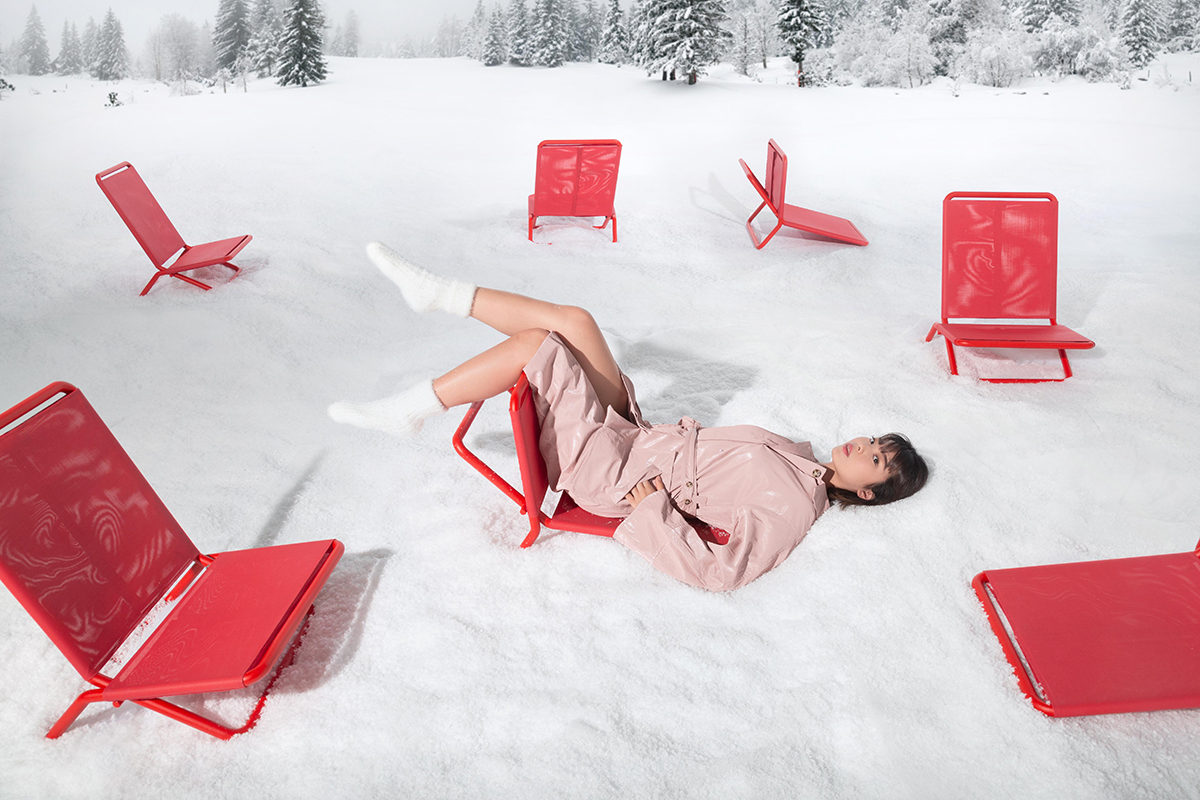 TRIP deck chair |José A. Gandía-Blasco Canales & Borja García | DIABLA
All DIABLA's designs are ingenious and versatile enough to fit different styles, environments, and moments. They are meant to inspire new formulas for enjoying outdoor living in all kinds of settings – be it a patio, a garden or just a small urban balcony – and at any time of the year, whatever the weather.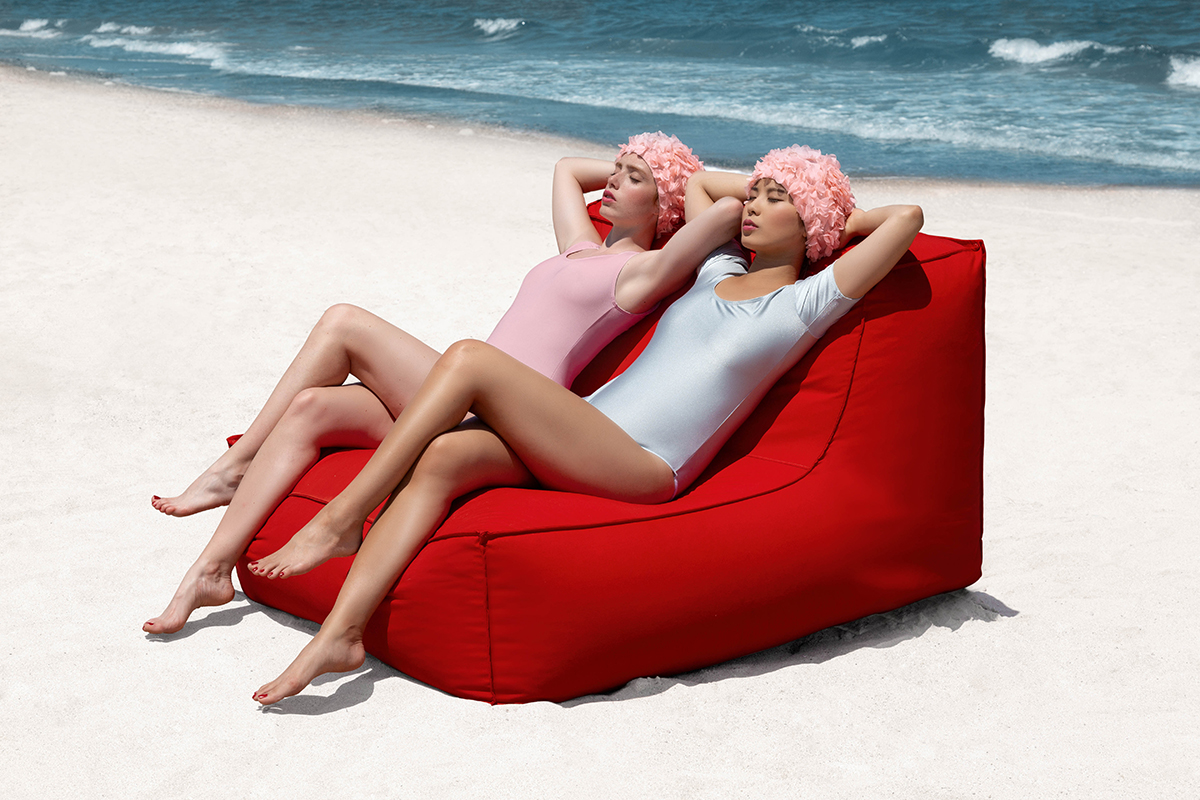 MARETA XL lounge chair | Hector Serrano | DIABLA
Innovation has also been applied to the commercialization of products which have been designed to be suitable for the e-commerce. As a matter of fact, apart from the usual GANDIABLASCO and GAN points of sale, DIABLA sells via its own online store www.diablaoutdoor.com.
GRILL chair & stool. Mut Design
Designed by Alberto Sánchez and Eduardo Villalón, founders of MUT Design, the GRILL chair made its debut at the imm cologne 2020, in the Das Haus installation. Since then, the former launch has evolved to form a collection of chairs, which are available with and without armrests, and stools -high and low- that stand out for its architectural nature based on the principles of pure geometry and minimalism.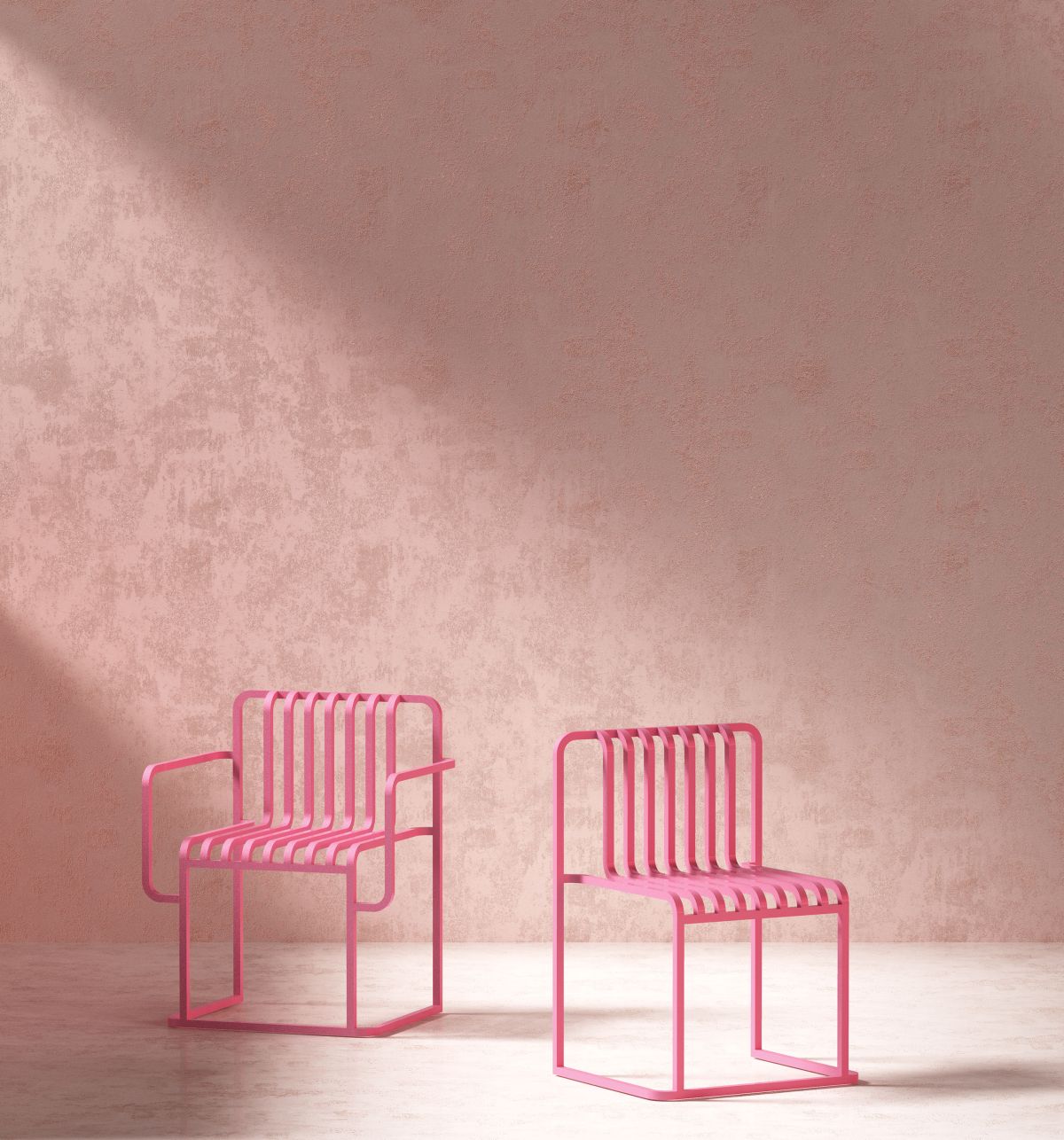 GRILL chairs | MUT Design | DIABLA
Its simple design and the linear, light structure made of welded aluminium, which is reminiscent of traditional outdoor barbecue, makes GRILL adaptable to different spaces and situations. The rich choice of finishes allows both to create intriguing contrast in the outdoors or integrate pieces in natural environments.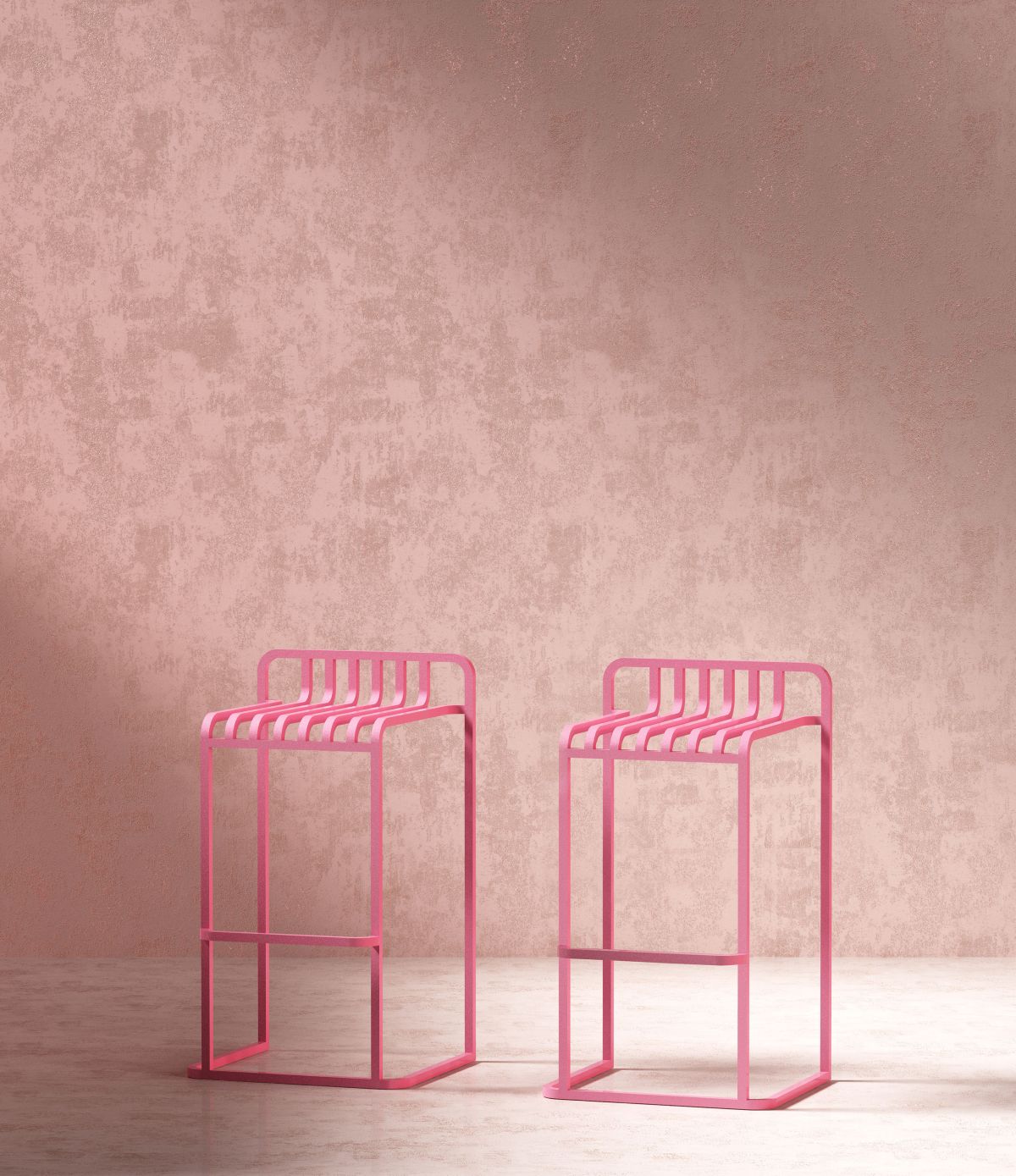 GRILL stools | MUT Design | DIABLA
Stackable, easy to move and comfortable, the collection works equally well indoor where it can be used to make an understated statement in different contemporary schemes.
ARP outdoor lounge collection. Made Studio
Inspired by the cast iron furniture and the tectonic architecture of the XIX century, ARP is a new outdoor seating collection created by Borja García and Laura Ros from the Spanish architectural firm Made Studio. Aesthetic and architectural composition have been both carefully devised to be sympathetic with its surroundings, be it in the outdoors or in any other contemporary space. The geometric succession of the backrests is built on vertical aluminum lines that recall the strings of a harp – hence the name of the collection itself.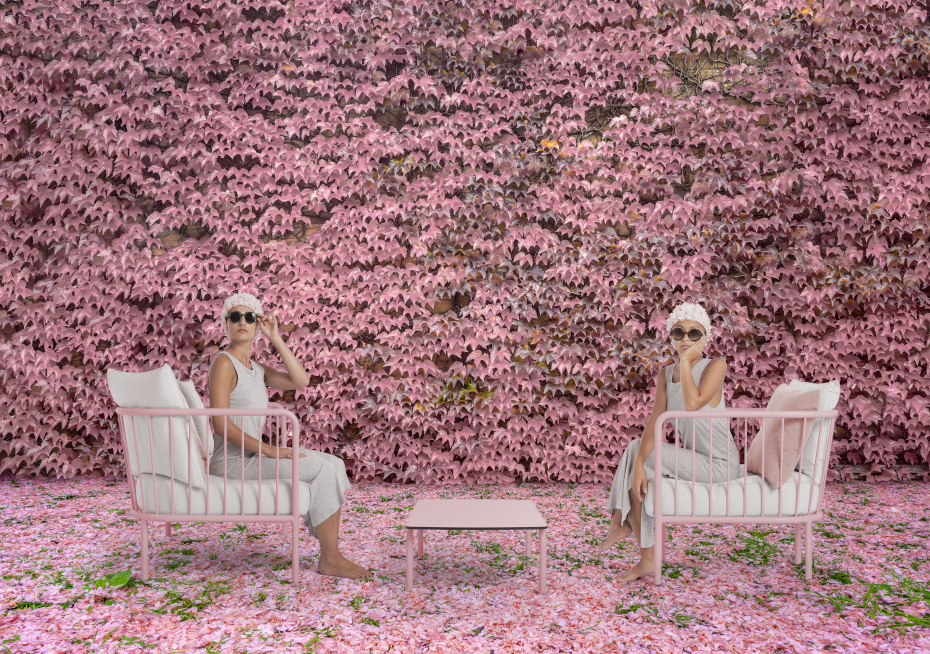 ARP outdoor lounge collection | MADE Studio | DIABLA
Based on a thermo-lacquered aluminium tubular structure – highly functional and easy to maintain – the series is composed of an armchair, a two- and three-seater sofa and a coffee table. It comes in a wide choice of bright colours that can be applied both to the thermo-lacquering of the frame and to the fabric of its generous cushions filled with polyurethane foam.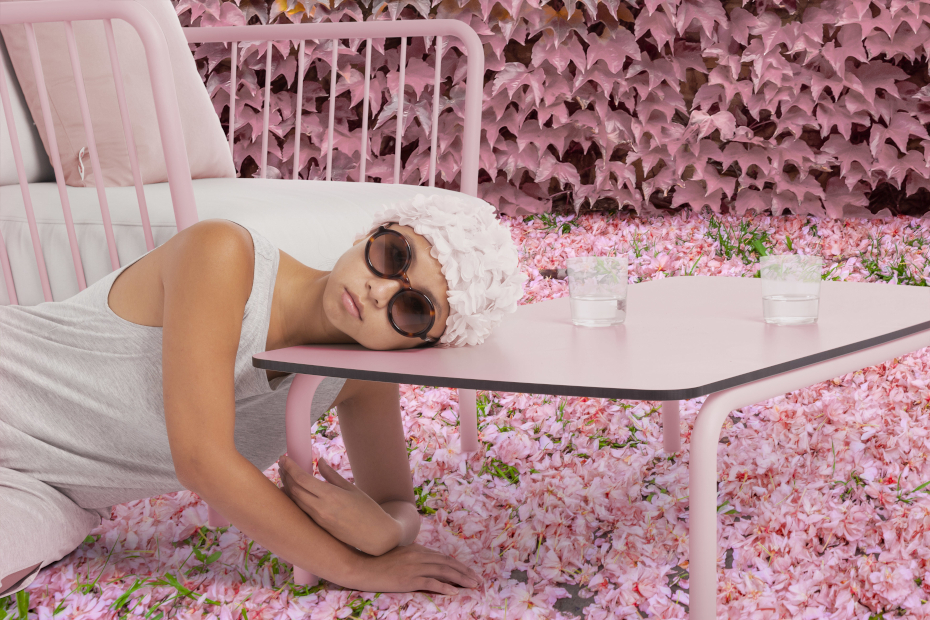 ARP table | MADE Studio | DIABLA
Textiles play an important role in providing the collection with a more intimate and casual look. That's why cushions are offered in different dimensions and colours, opening to a more personal approach and to endless aesthetic options.
LILLY outdoor modular seating collection. democràcia estudio
Comfortable, simple and scalable, LILLY contributes to providing outdoor spaces with balance and versatility thanks to its great modularity. Designed by the Valencia-based studio democràcia, the LILLY modules come with or without armrest and can be used as stand-alone or be put together to form endless compositions. Despite their generous proportions, modules are light enough to be easily moved and reconfigured according to the needs of each moment.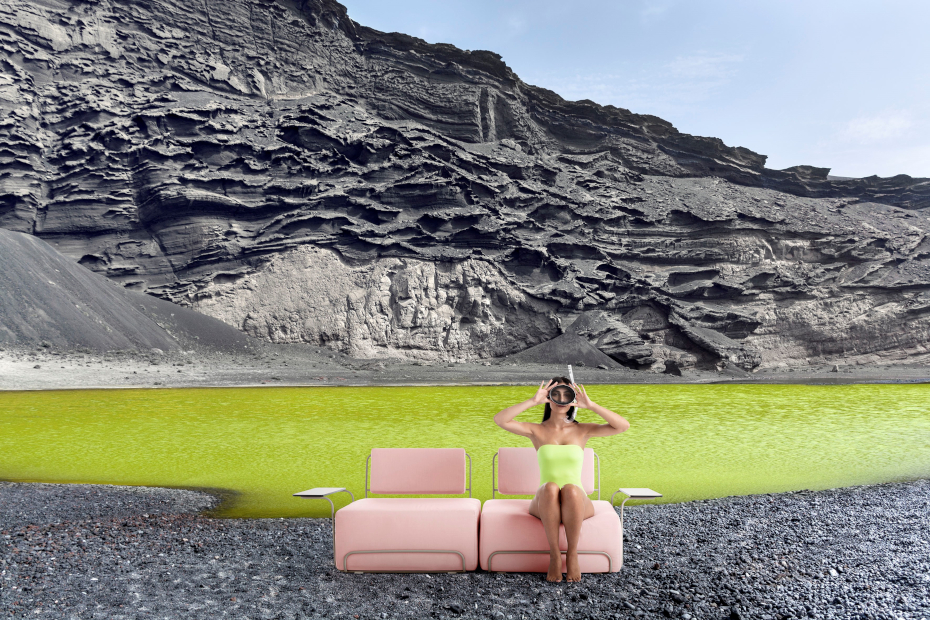 LILLY outdoor modular system | Democràcia estudio | DIABLA
The LILLY armchair pays homage to Lilly Reich, a brilliant designer and architect, professor at the Bauhaus, often unfairly forgotten despite her important collaborations with architect Mies van der Rohe. The meandering, unbroken silhouette of the LILLY chair recalls to a certain extent the sinuous curves of metal in Lilly Reich's most famous designs.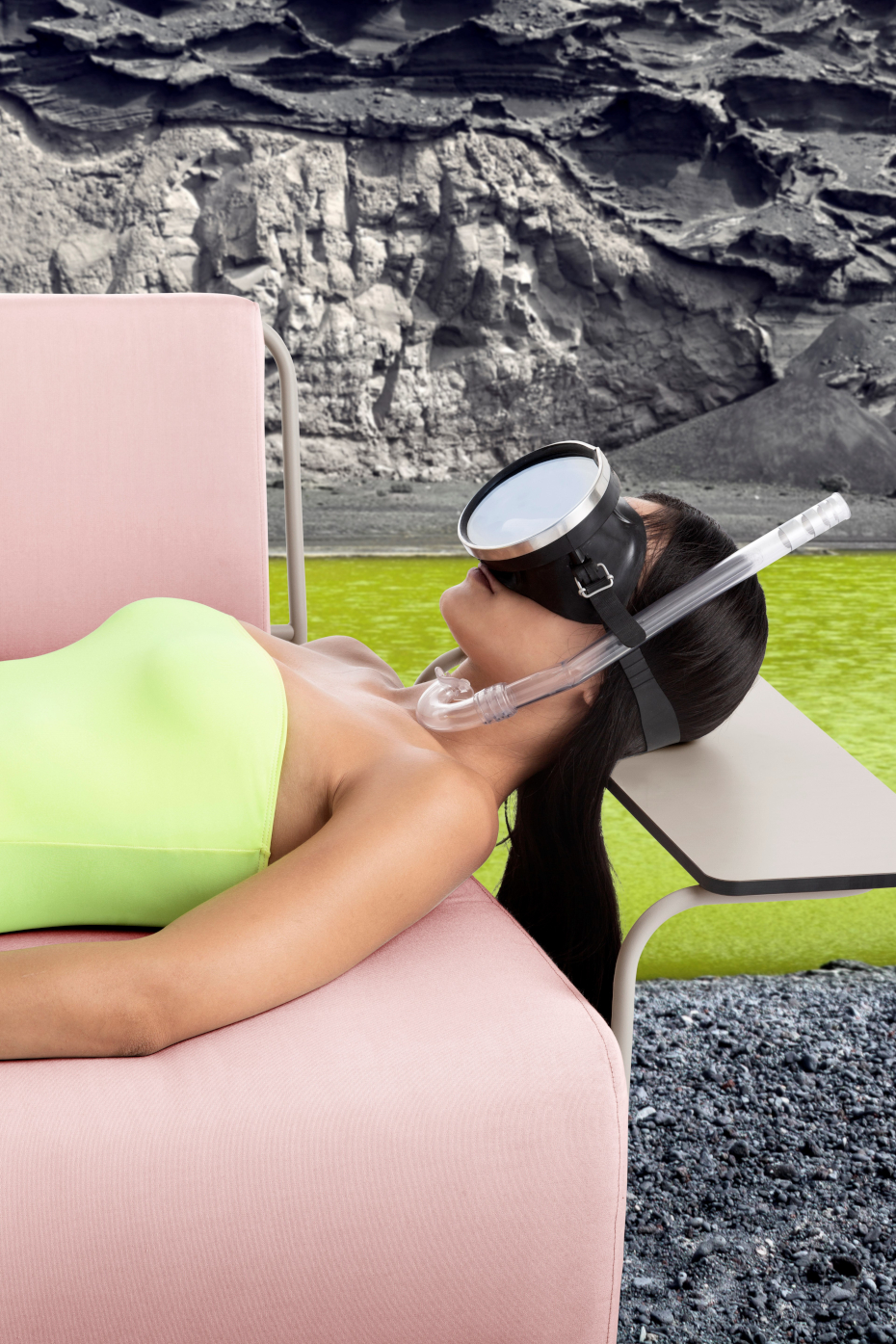 LILLY outdoor modular sofa | democràcia estudio | DIABLA
The pieces start from a basic volume embraced by a simple and resistant tubular system in thermo-lacquered stainless steel. LILLY also features a soft and comfortable seat made of polyurethane foam with removable cover and a flexible backrest fastened to the structure with a hidden system of zippers in the back.
The work of Democràcia Estudio is not new to DIABLA, as its talent has led to the editorial direction of its latest catalogues. That is why the boldness and the chromatic play characteristic of the brand are very palpable in this soft proposal, ideal for relaxation and rest areas.

For more information: https://en.diablaoutdoor.com/