Virtual Salone Milano 2020: GAN, fabulous handmade rugs for contemporary spaces
March 24 / 2020
Carpets and rugs have been manufactured and used as home furnishings for centuries. They reflect different cultures, times, needs and aesthetic tastes and are still great to liven up rooms and bring warmth and atmosphere to every living space.
Founded in 2008, the Spanish GAN represents an innovative and contemporary approach to the original textile production initiated in the 1940s by what has become with the passing of time the Gandia Blasco Group, a global leader in the outdoor furniture sector. GAN – now a division of the group – has carried out a respectful revision of traditional handmade weaving techniques leading the extraordinary evolution of the rug craftsmanship at the international level.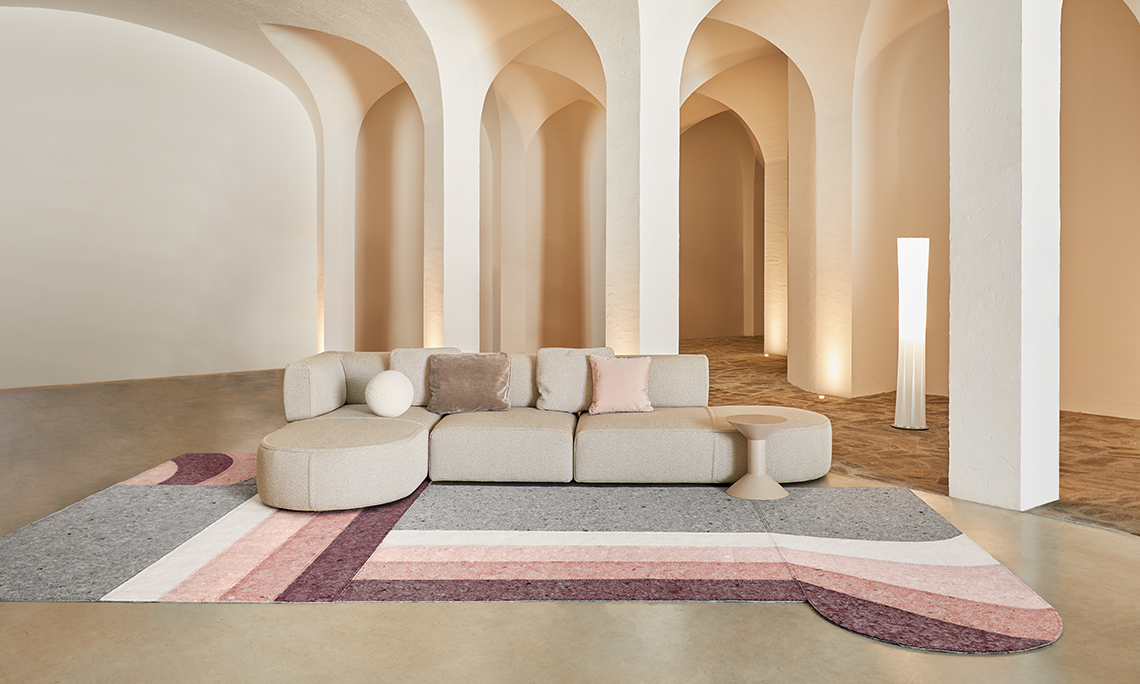 NUANCES rug | Patricia Urquiola | GAN
This process has materialized over time into a series of collections of great value in terms of design, research, development and even business ethics. Nowadays, GAN rugs and carpets are made by expert artisans using traditional techniques that have been renewed and updated thanks to the creativity of internationally renowned designers.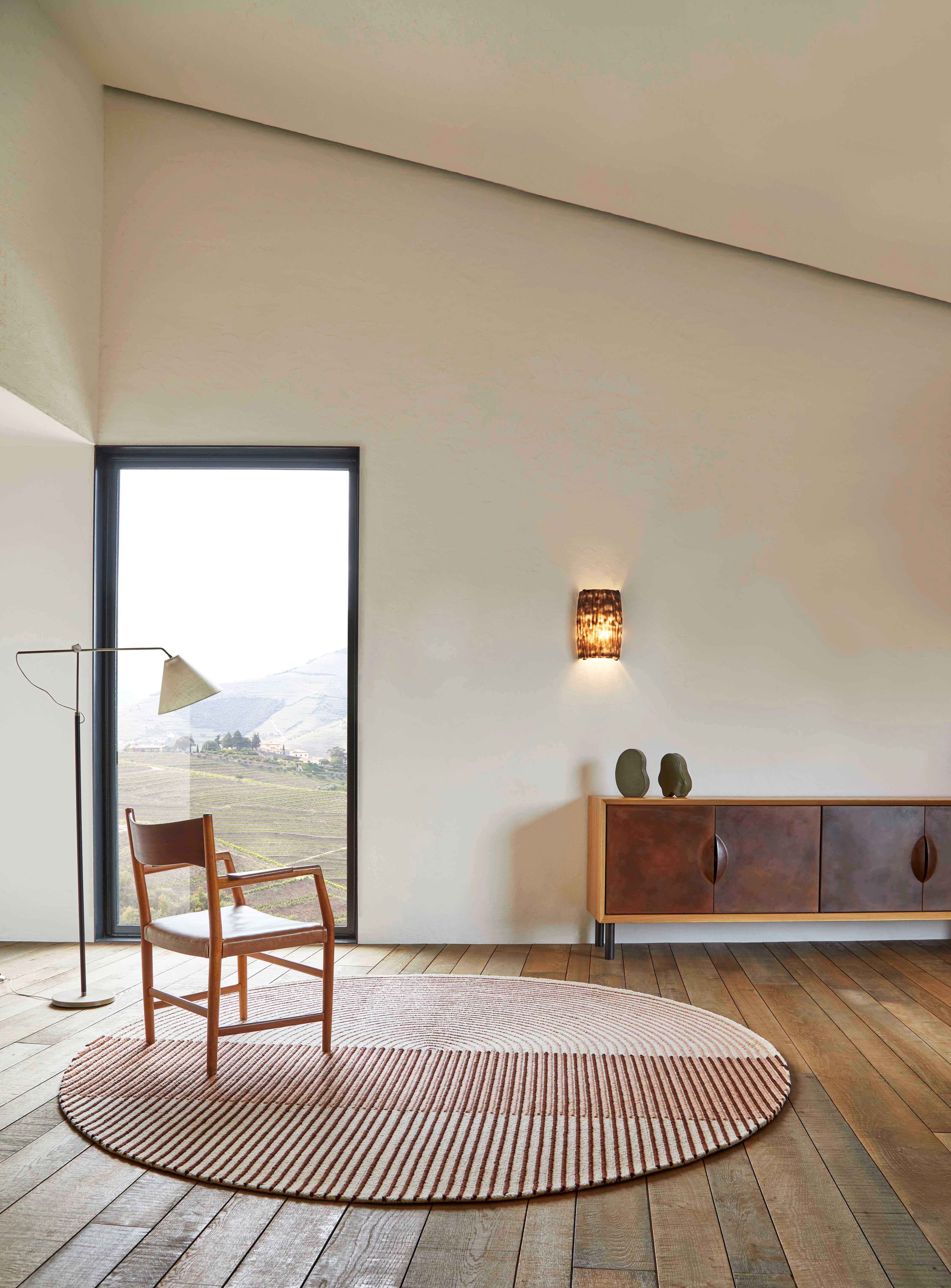 PLY rug | MUT Design | GAN
Handcrafted with natural materials such as wool, jute, viscose and cotton and based on innovative design concepts, the GAN rugs are not merely decorative objects. Instead, they become a system of shapes and volumes that redefine the concept of habitability.
The new collections ROOTS, ZOE, PLY and NUANCES are very different from each other, but have something in common: they are markedly contemporary in design yet artisan in their essence.
NUANCES space by Patricia Urquiola
In addition to providing warmth and functionality, GAN rugs are key pieces in interior decoration that define, separate and connect different spaces; sometimes they act as absolute protagonists and sometimes as participants in a dialogue with the rest of the decorative elements.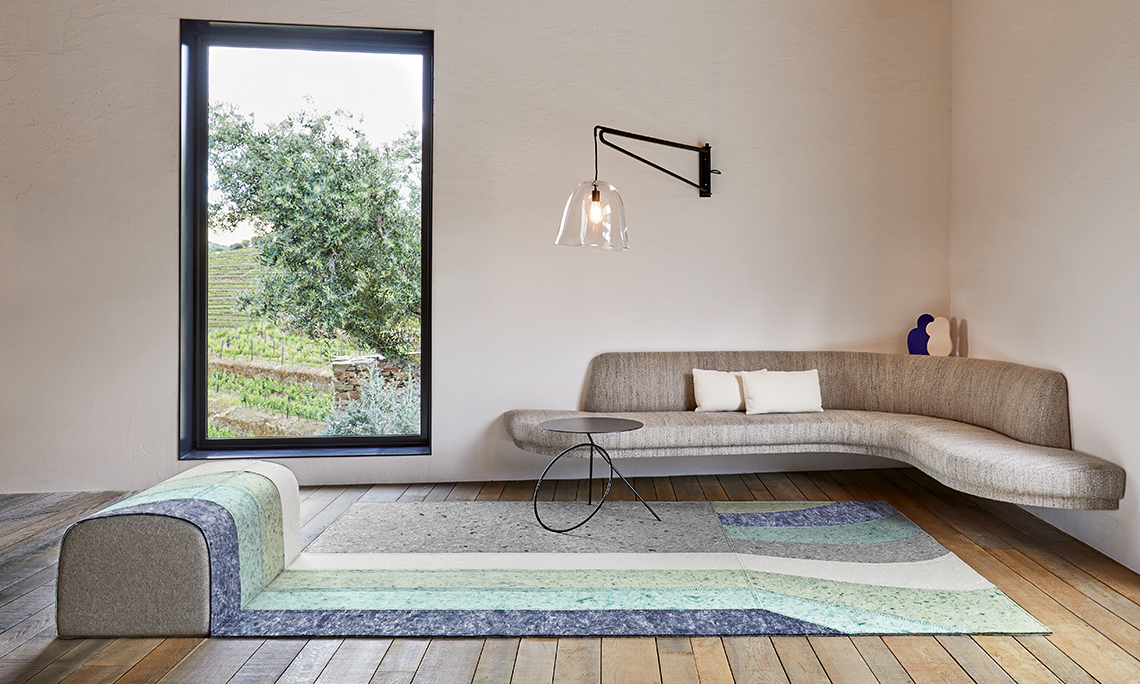 PLY rug | MUT Design | GAN
As NUANCES, the latest creation by Patricia Urquiola for GAN that consists of three handmade rugs and a pouf. Here, the designer has played with different colours, densities and pieces of felt – all of them entirely sewn by hand – to achieve an intriguing stone-like appearance that adds texture and a natural effect to spaces.
ROOTS Collection by Inma Bermúdez
ROOTS marks the first collaboration between GAN and Inma Bermúdez, whose creations can be found all over the world thanks to her collaborations with brands such as IKEA or Lladró. Inspired by the shared Mediterranean roots of the brand and the designer, the four kilim models that compose the ROOTS collection have been handwoven from natural jute and cotton. Each piece features a subtle weave construction with square patterns that are repeated in different scales and rhythms to highlight the hard-working of weavers and symbolize a return to the essential.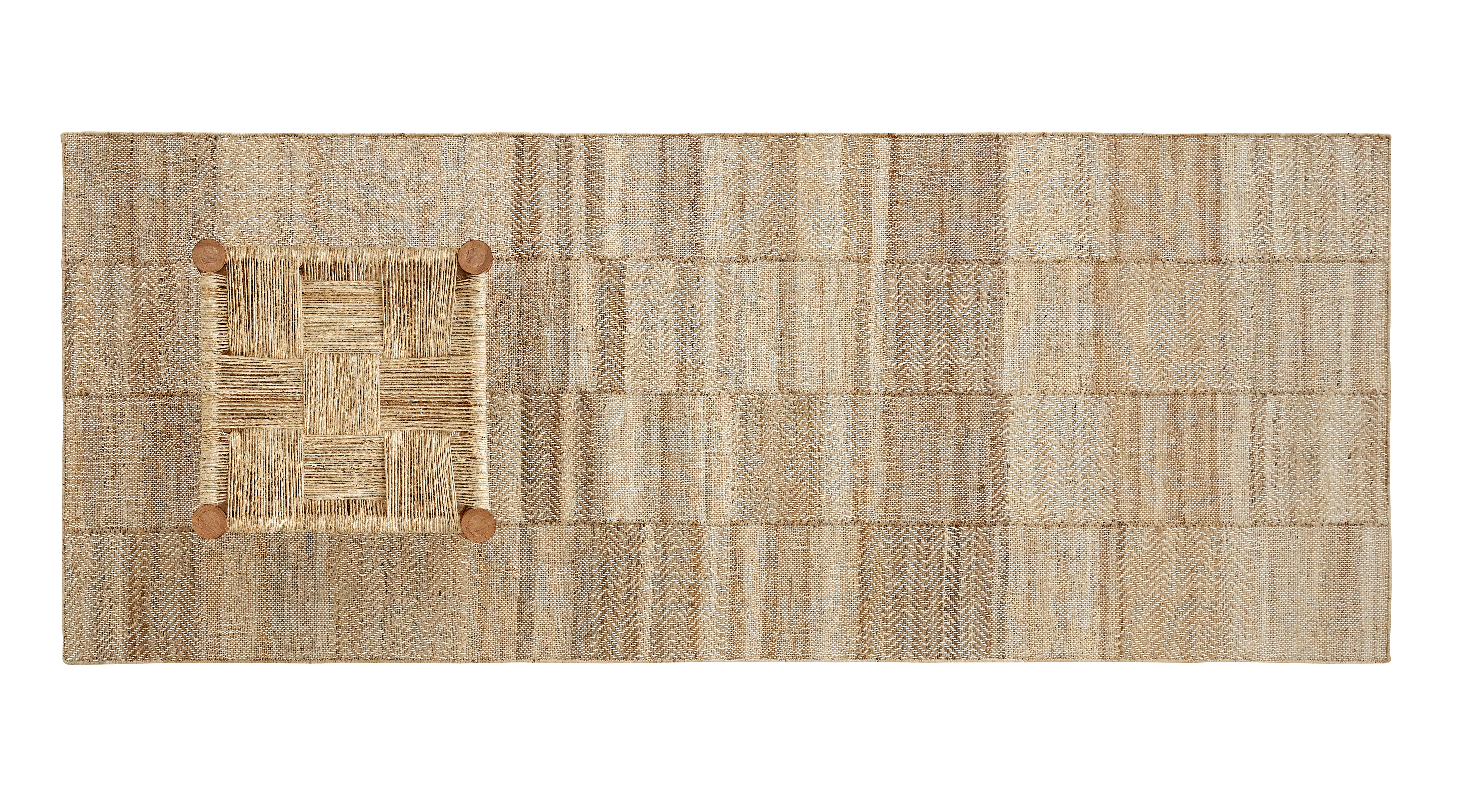 ROOTS kilim | Inma Bermúdez Studio | GAN
The kilims are complemented two fun stools that are available in two versions and come with a structure made of acacia wood.
The ZOE Collection by Daria Zinovatnaya
Designed by Ukrainian interior and industrial designer Daria Zinovatnaya, the ZOE collection is a series formed by two rugs made using two different handmade techniques – hand-knotted and dhurrie, respectively.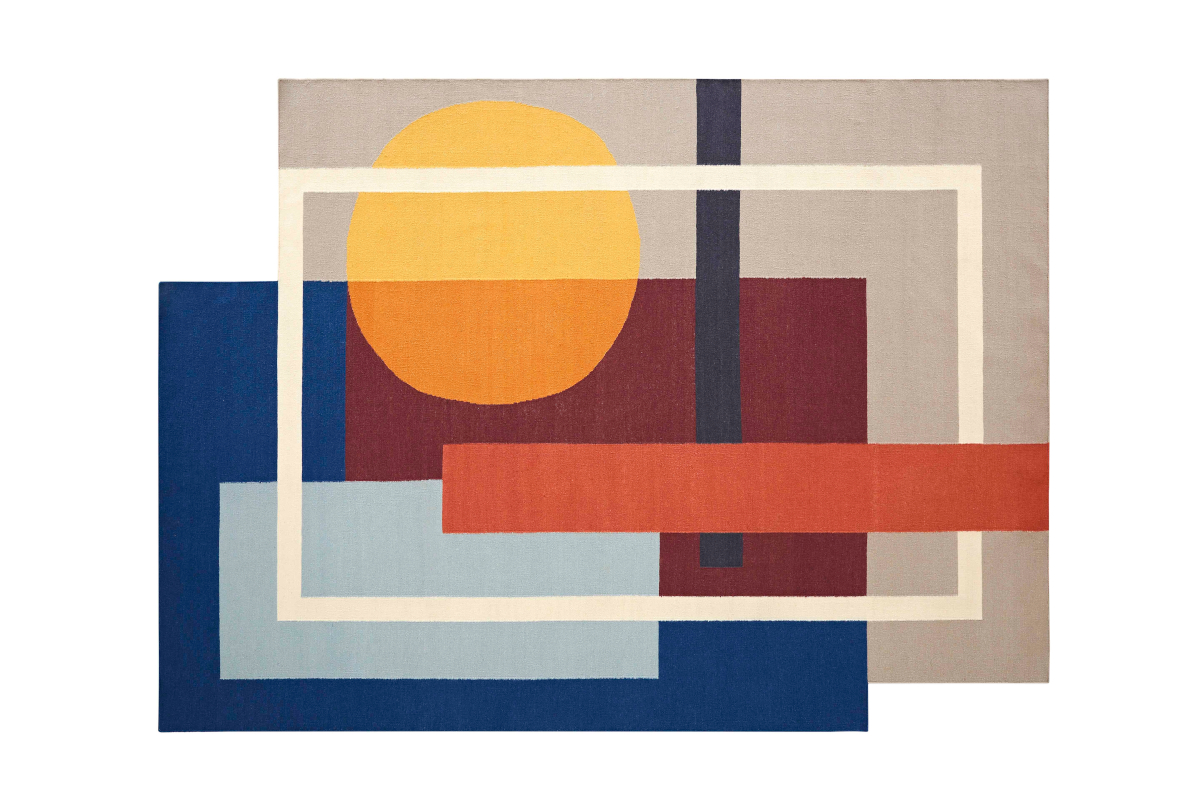 SOOL rug | Daria Zinovatnaya | GAN
Drawing inspiration from the Russian Suprematism and the Bauhaus, she has created different designs that harmoniously combine textures, geometric shapes and color planes.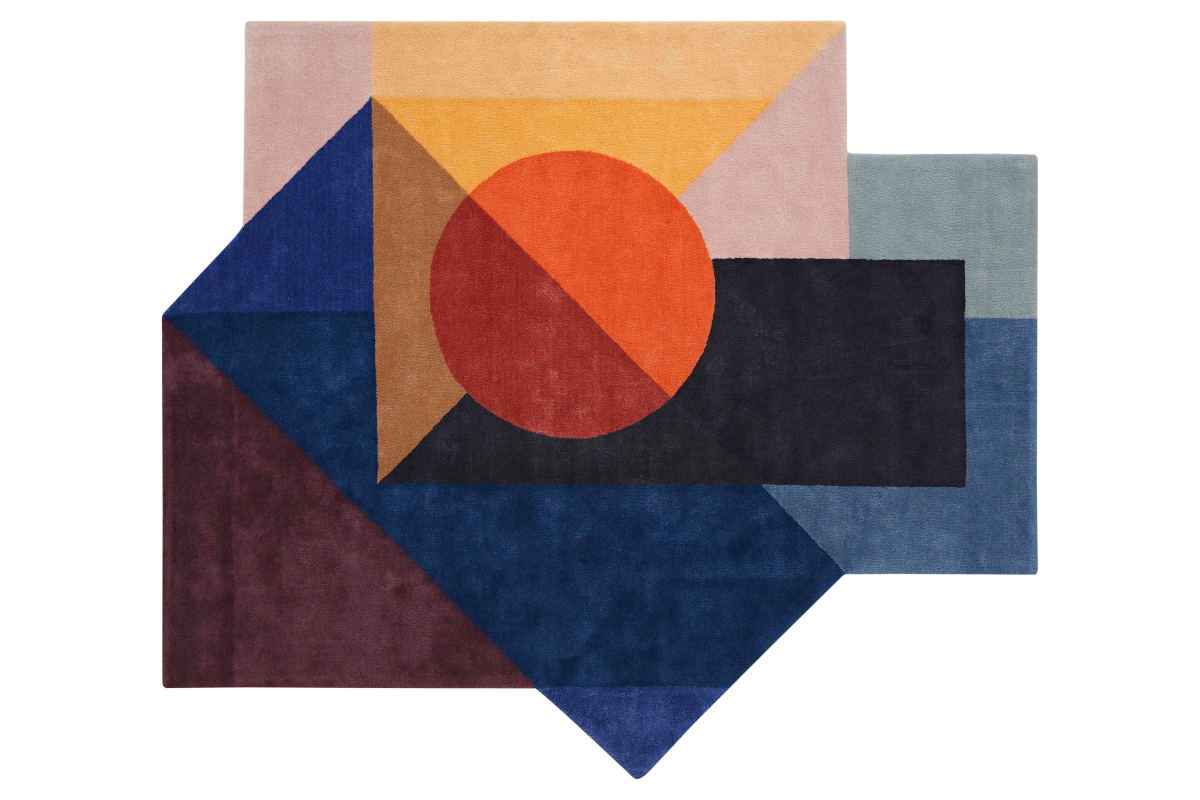 ZOE rug | Daria Zinovatnaya | GAN
In 2017, she won a Red Dot Award for her "Cherokee" furniture concept.

For more information: www.gun-rugs.com