Virtual Salone Milano 2020: GUADARTE, distinctive furniture for fabulous spaces
March 12 / 2020
Categorizing GUADARTE is not that simple. The company has carved a reputation for having refreshed its extensive portfolio with subtle elements and distinctive details that make its furniture standing out from the crowd.
Launched in the early 80s as a manufacturer of ceramic and wrought iron interior products, in the 90s the company decided to widen its repertoire and started to manufacture furniture, lighting and decorative objects.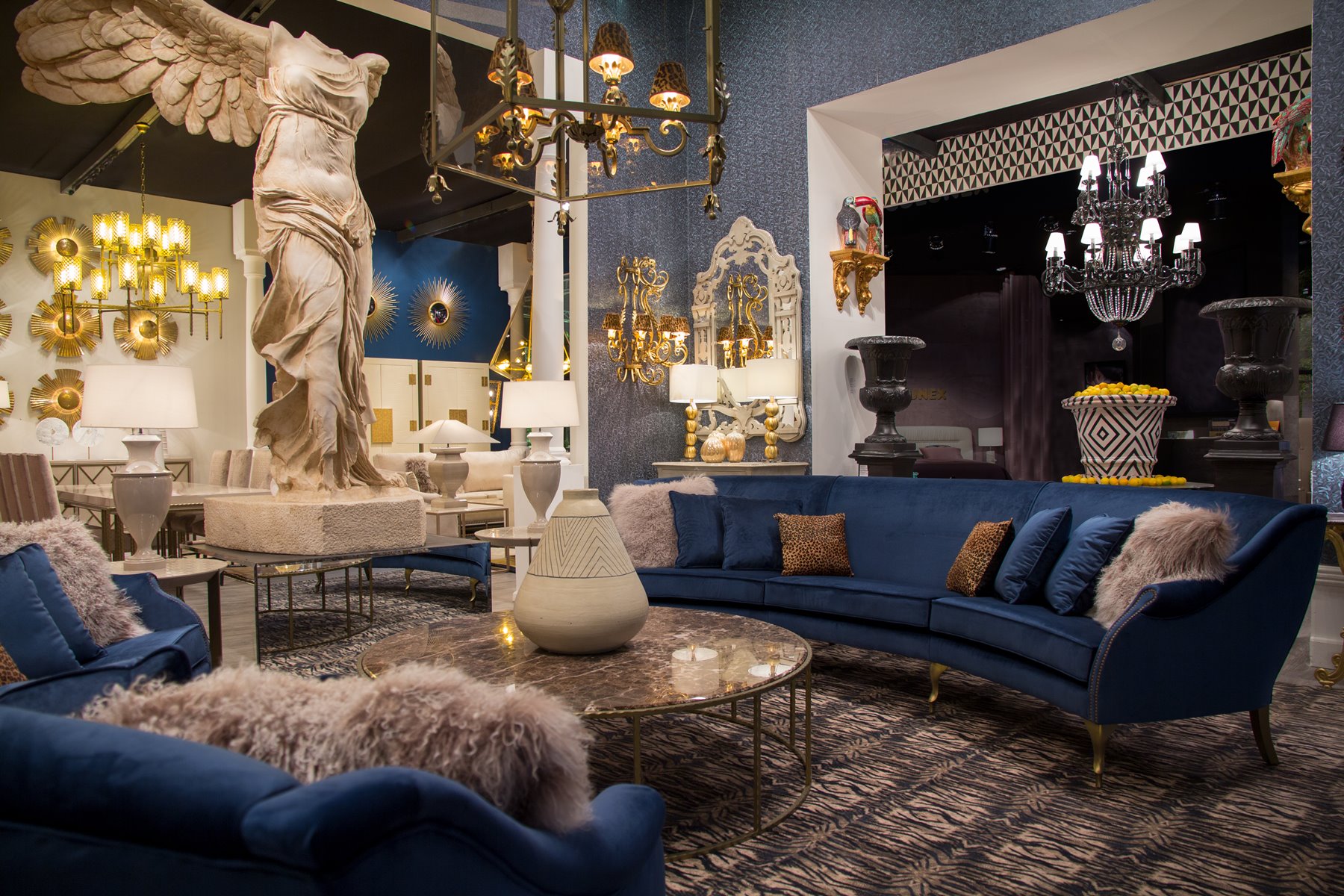 CENTURY living space & NIKE | GUADARTE
In their catalogue old and new are brought together in a very fashionable and functional way. Inspirations too come from multiple sources – art, nature, tradition, local and exotic themes – resulting in a sophisticated eclecticism and idiosyncratic look that can easily be used to personalize spaces and create highly impactful atmospheres.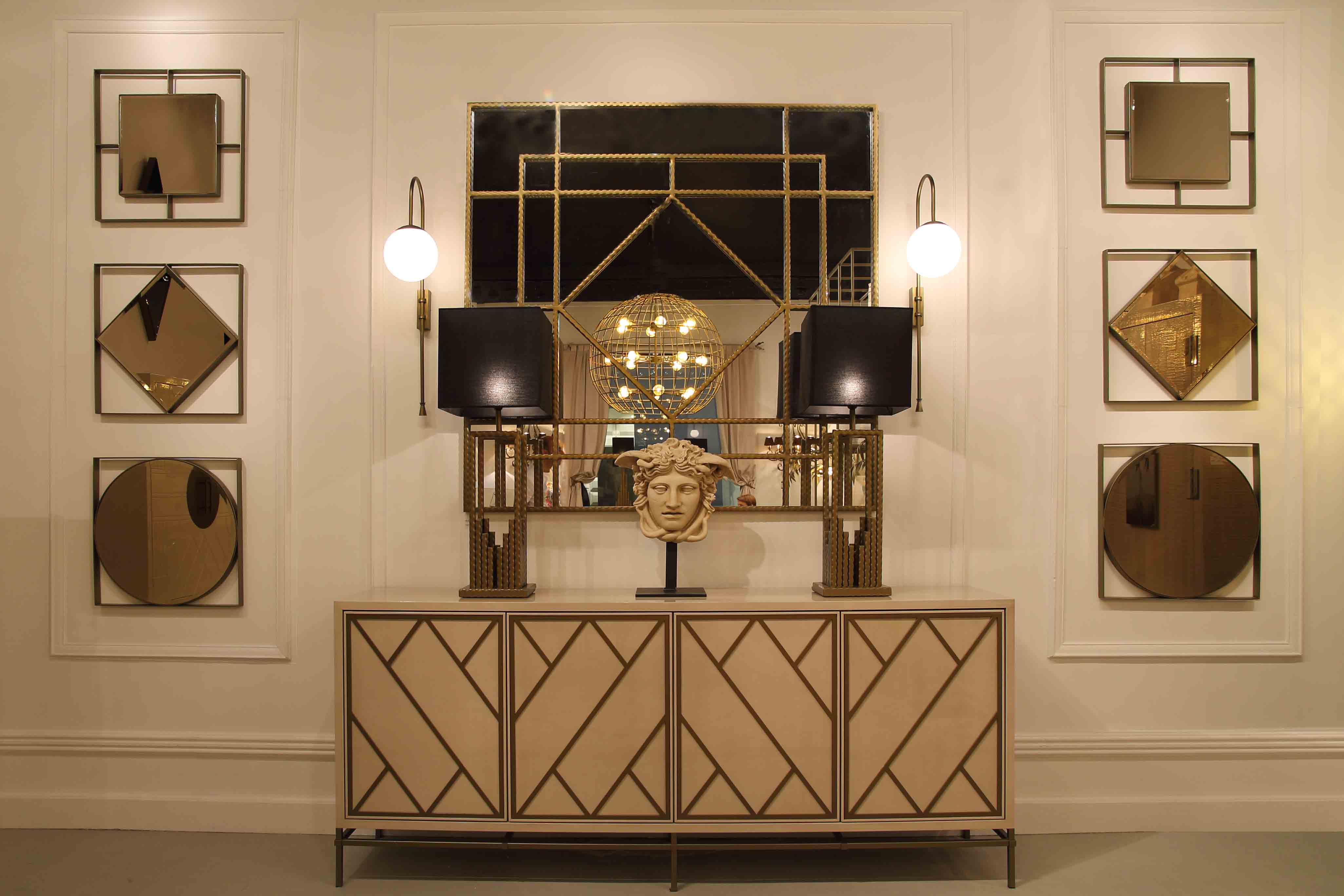 CENTURY collection: M20170 sideboard, H70584 lamps, H 1220-1222 mirrors | GUADARTE
Clients love GUADARTE's products for not only their design but for the quality of materials, the eye-catching fabrics and the great craftsmanship that goes into making them. They work on prestigious projects at home and abroad and their customers are principally five-star hotels as well as high-end retailers and famous actresses and actors.
GUADARTE is on the market with three main lines that correspond to different styles and can be mixed-and-matched for a more dramatic effect: CENTURY COLLECTION, NOUVEAU BAROQUE and COUNTRY HOUSE.
CENTURY Collection
Just at first sight, it's easy to realize that the CENTURY Collection is anything but run-of-the-mill. This new collection, which is constantly updated with new pieces, is refined, glamourous and exquisitely crafted to match the most exclusive spaces. Contemporary in its essence, it nevertheless catches the attention for its sophisticated finishes and the handcrafted elements that belong to the firm's heritage and refers to the purest classic style. The result is fabulously unique with an overall style that exudes glamour without sacrificing comfort.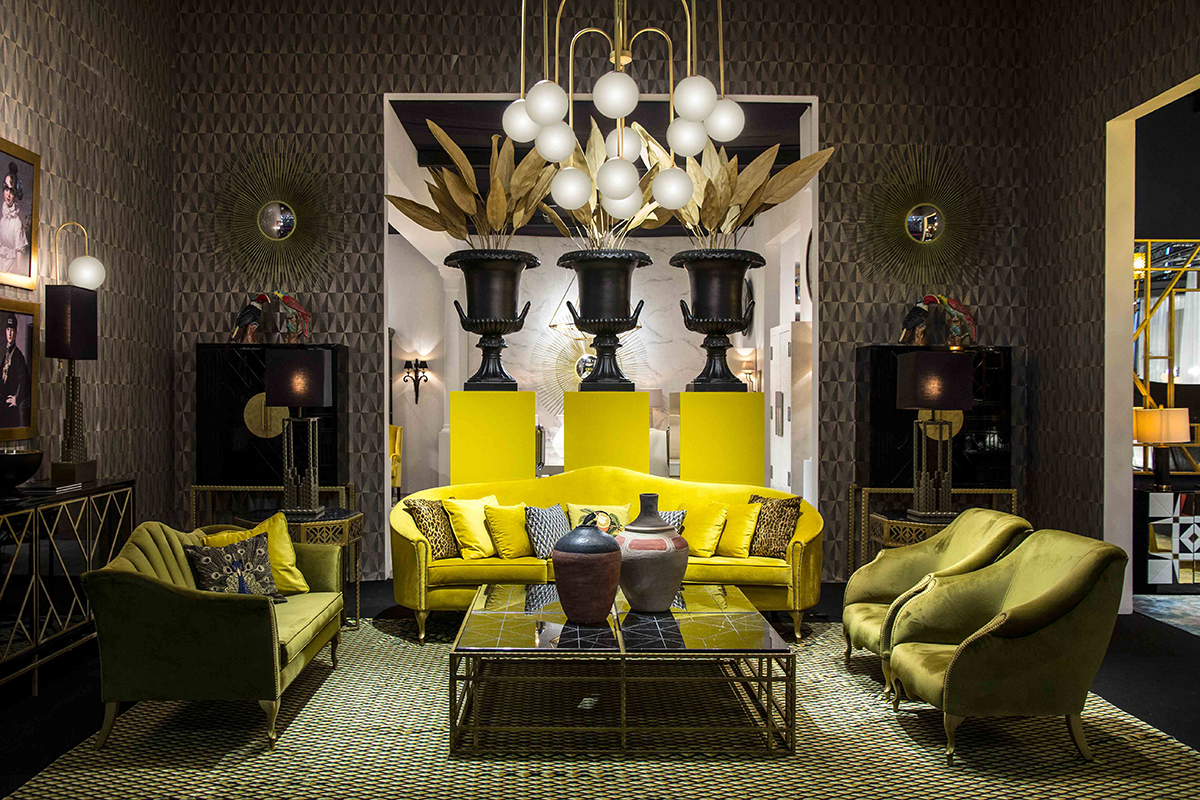 CENTURY living space | GUADARTE
Inspired by classic and Mid-Century models, the CENTURY sofas and armchairs come upholstered in bold trendy colours or in neutrals for a more contemporary appeal. The glam factor of the scheme can be accentuated by the geometric-shaped tables, mirrors, sideboards and cabinets and by on-trend natural materials, such as marbles, bronze, and glass. The three-seat sofas and chaises longues feature deep seats and comfy cushions for unrivalled style and comfort.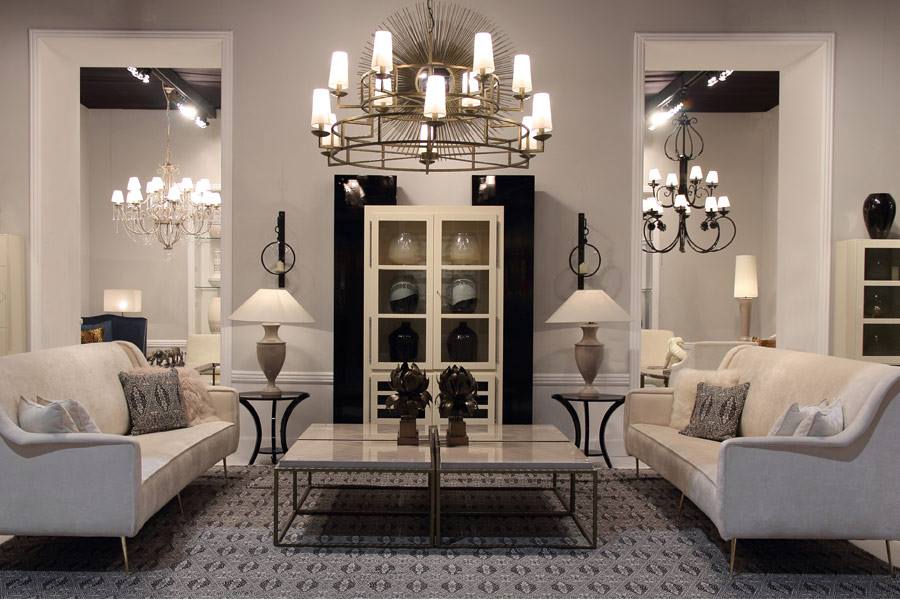 CENTURY living space | GUADARTE
Being one of those styles that defies the passage of time, Art Deco has inspired some new items in the collection conveying a sense of timeless elegance and charm. Console tables, sideboards, chandeliers a whole range of decorative objects owe their attractiveness to the stylized motifs, the luxurious materials and the geometric patterns and shapes drawn from Art Deco and reinterpreted by GUADARTE in a very original way.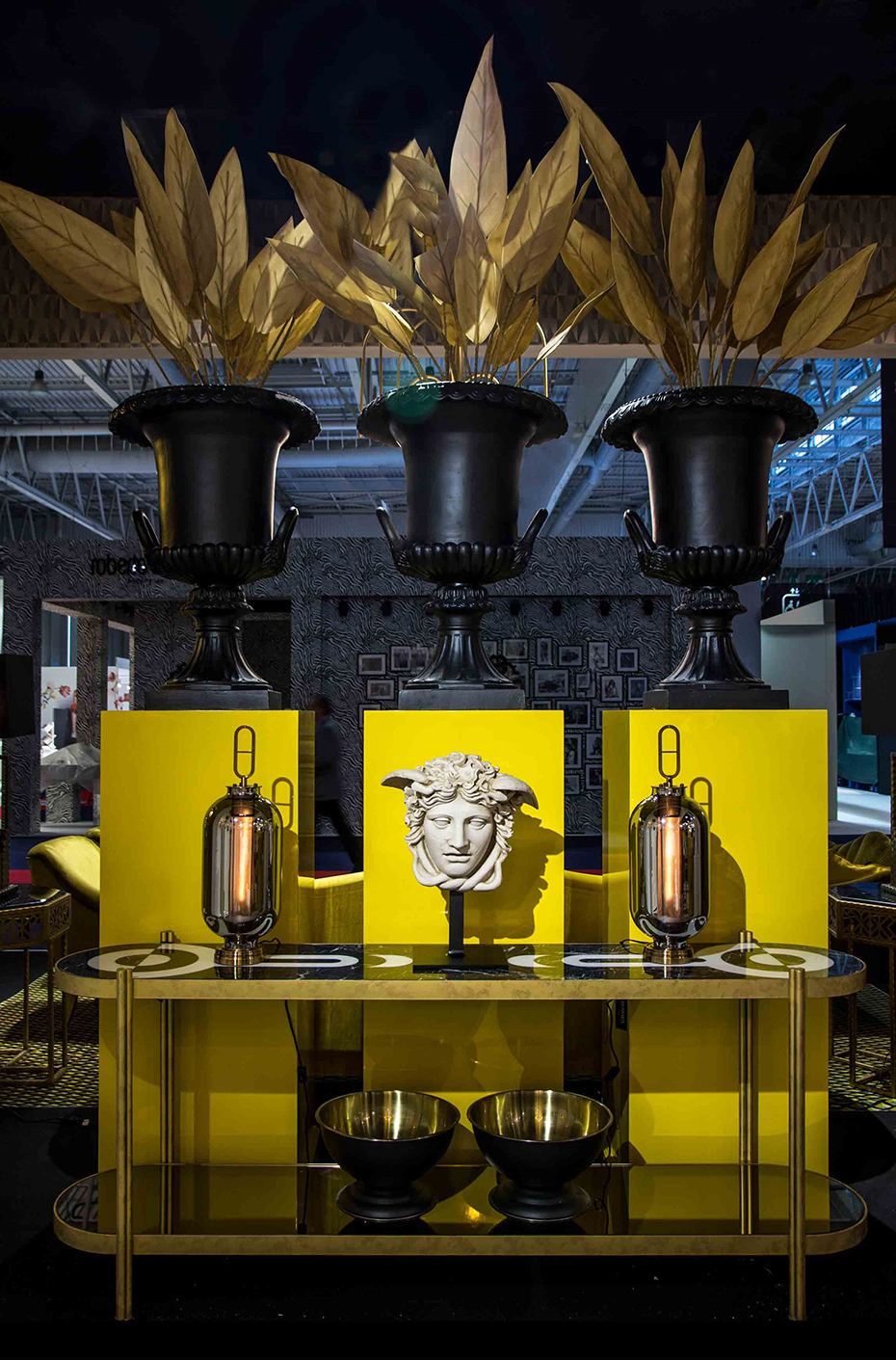 CENTURY console table | GUADARTE
Baroque-inspired ornaments, vases and busts as well a range of furniture with a marked Asian aesthetic can be used to create contrasts and add drama and intrigue to the schemes. The dramatic crystal and bronze chandeliers, available in a wide choice of finishes, add an aura of romance and style to dining and living spaces.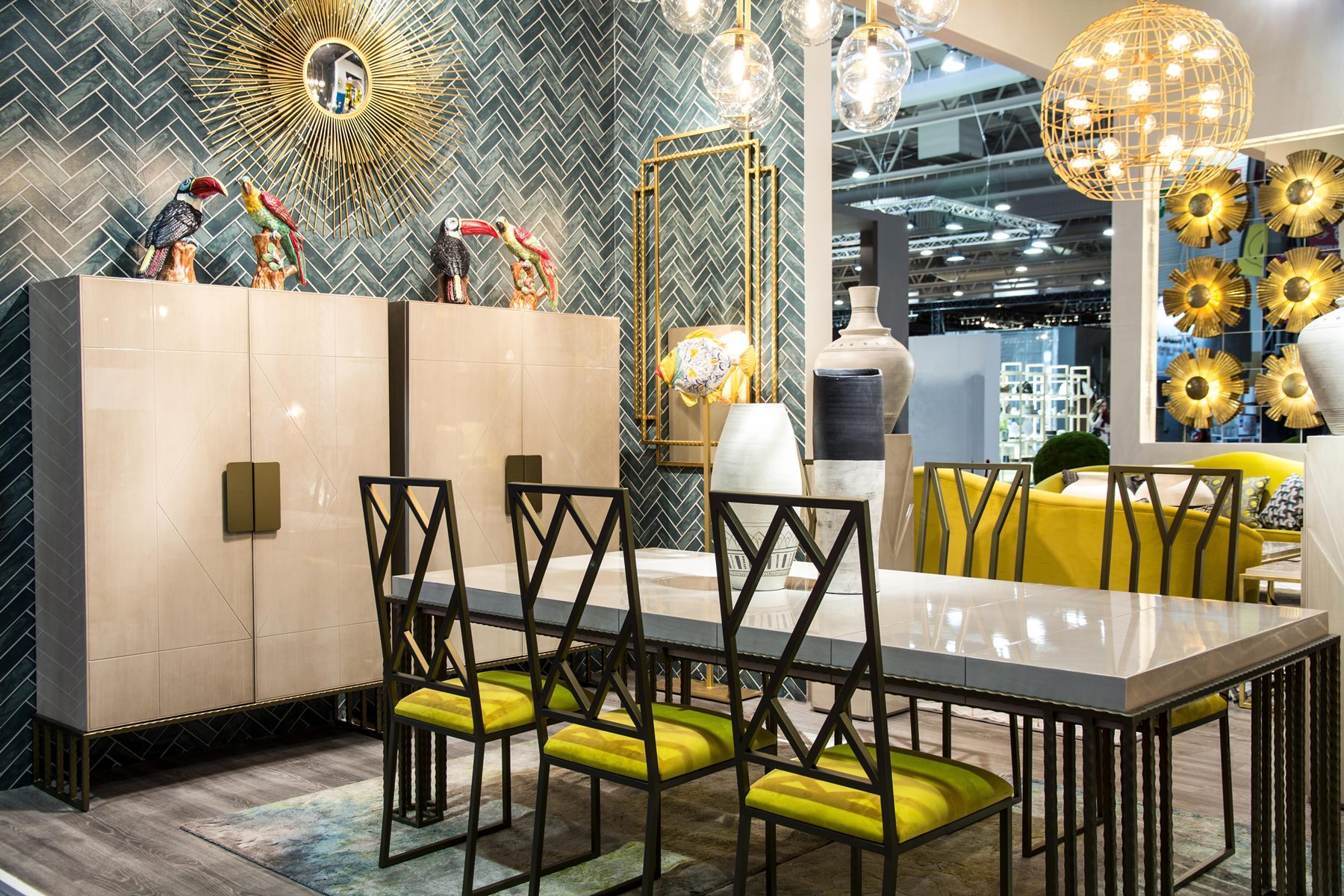 CENTURY dining space | GUADARTE
The choice of wood and metal finishes and fabrics is really rich with a colour palette that ranges from the neutrals and naturals to the eye-catching different tones of red, yellow, blue, green and, of course, the black. Playing with bold colours, such as the lively reds and yellows, clients can add a funky sense of style to their interiors.
Ceramic objects, mural & tiles
New designs, looking at the past from the present. Drawing from Spain's millennial traditional pottery and their own centenary heritage, GUADARTE still masters the art of moulding the clay to forge new objets d'art and sculptures. Plates, traditional tiles, amphoras, vases, medallions, pedestals, pots, busts, sculptures are rescued from the past and given a new life to decorate exclusive indoor and outdoor spaces.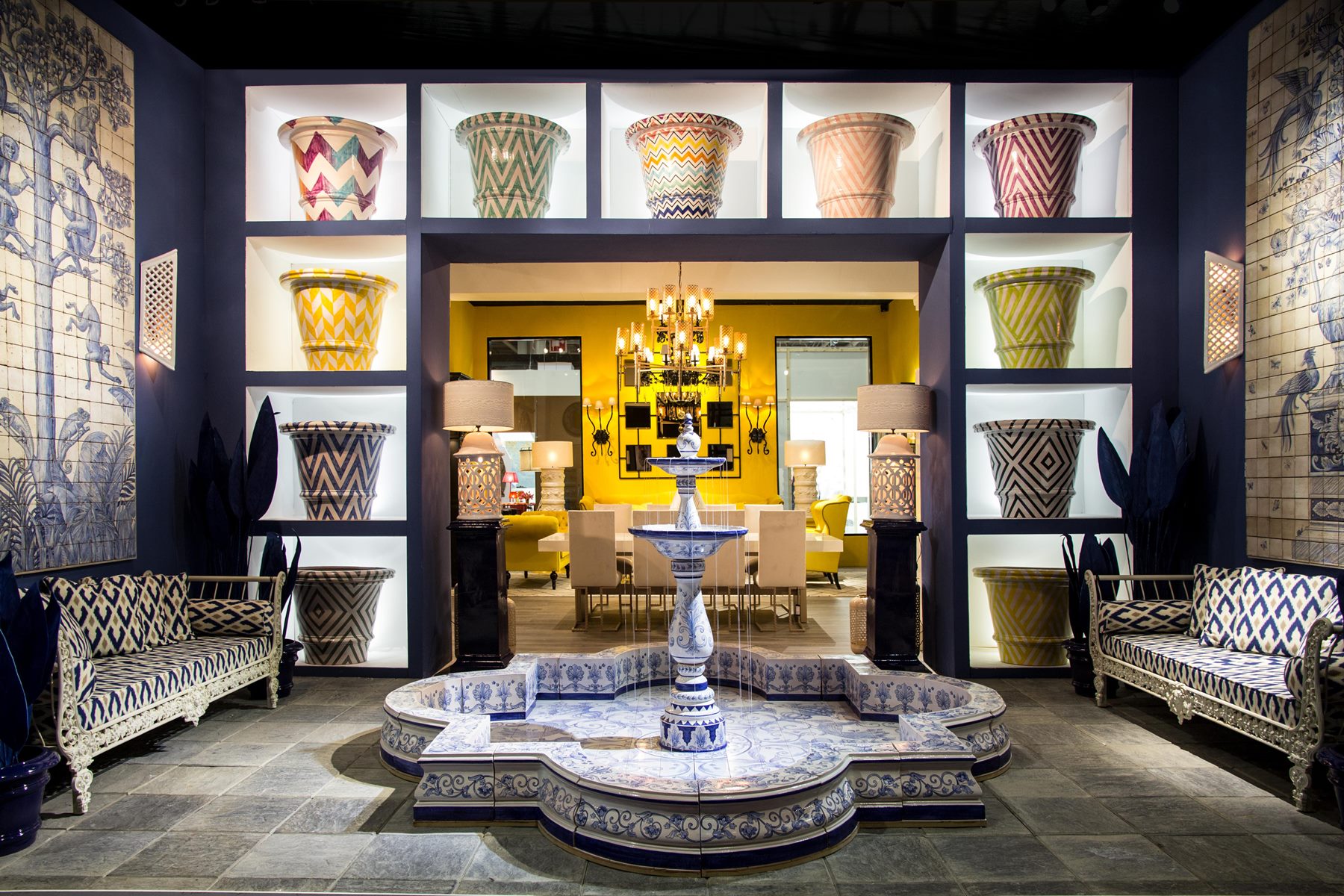 Pottery, murals & ceramic fountains | GUADARTE
100% handmade in Spain these decorative items look dramatic in the outdoors, where art and nature fuse in a very singular way imprinting the space with GUADARTE's original style. Think about the new mosaic water fountains that recall the typical ones still visible in Seville's patios. Or the refined murals, that reproduces traditional motifs and can be produced in any size and finish.
And what to say of the busts, the sculptures and other architectural elements, all of them inspired by ancient Greek and Roman art or the Renaissance? They indeed bring grandeur and magnificence to any room and lounge space.
Last, but not least, the colourful collection of pots that will catch the eye of anyone in the outdoors. With such an offer, you just can't miss out on the opportunity of a deeper insight…

For more information: www.guadarte.com