Virtual Salone Milano 2020: INCLASS, contract furniture with timeless beauty at the heart
July 28 / 2020
Deeply influenced by the Mediterranean landscape and lifestyle, the Alicante-based INCLASS is a dynamic family company founded in the late 90s and devoted to manufacturing a wide range of contemporary designer furniture for public and private spaces. Local production, a perfect combination of craftsmanship and innovation, and a strong global outlook make for innovative products that respond to the need of the market without sacrificing the elegant spirit that has always marked the brand.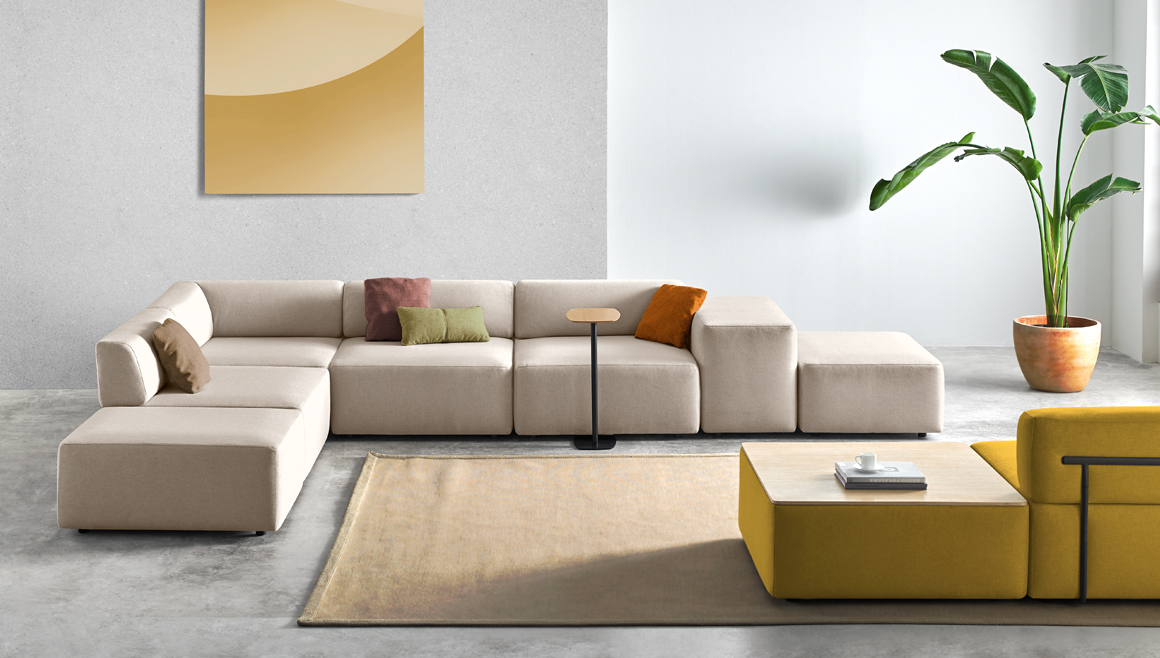 ENTROPY seating system | Christophe Pillet | INCLASS
Committed to good design, quality materials and flexibility of use, the Spanish firm produces stylish furniture collections aimed at inspiring highly efficient modern spaces, where people can socialise, work and enjoy life.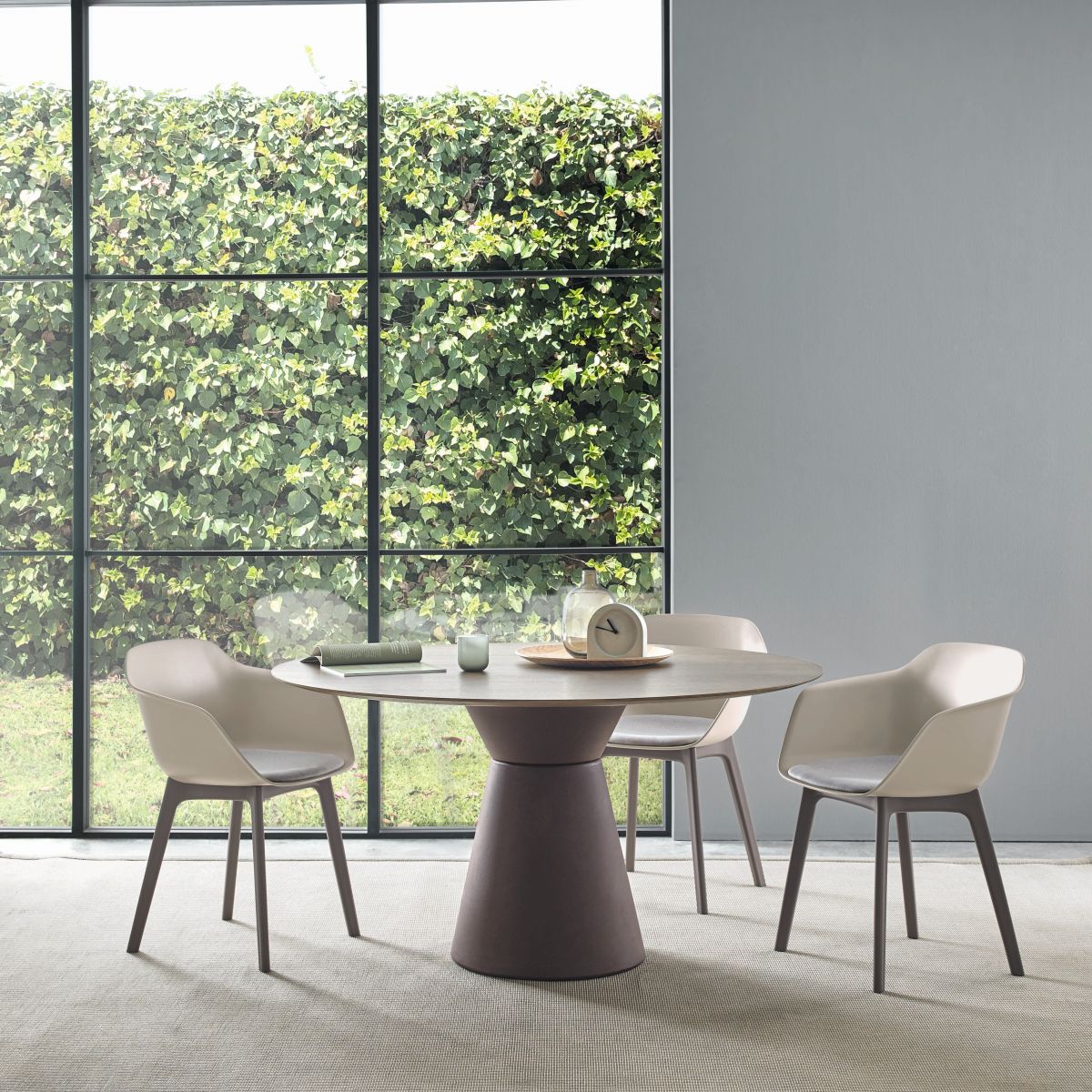 TAIA chairs | Simon Pengelly | ESSEN table | Jonathan Prestwich | INCLASS

A hotbed of design innovation, INCLASS has been gaining a solid reputation in the interior design industry thanks also to the numerous collaborations with leading designers who have helped the brand forge its unique style based on essential elegance, timeless beauty and purity of forms. This timeless aesthetic responds also to the sustainable policy embraced by the brand which ensures performance, quality and durability over fashion and is validated by the ISO 9001 (Quality Management System) and ISO 14001 (Environmental Management System) certifications.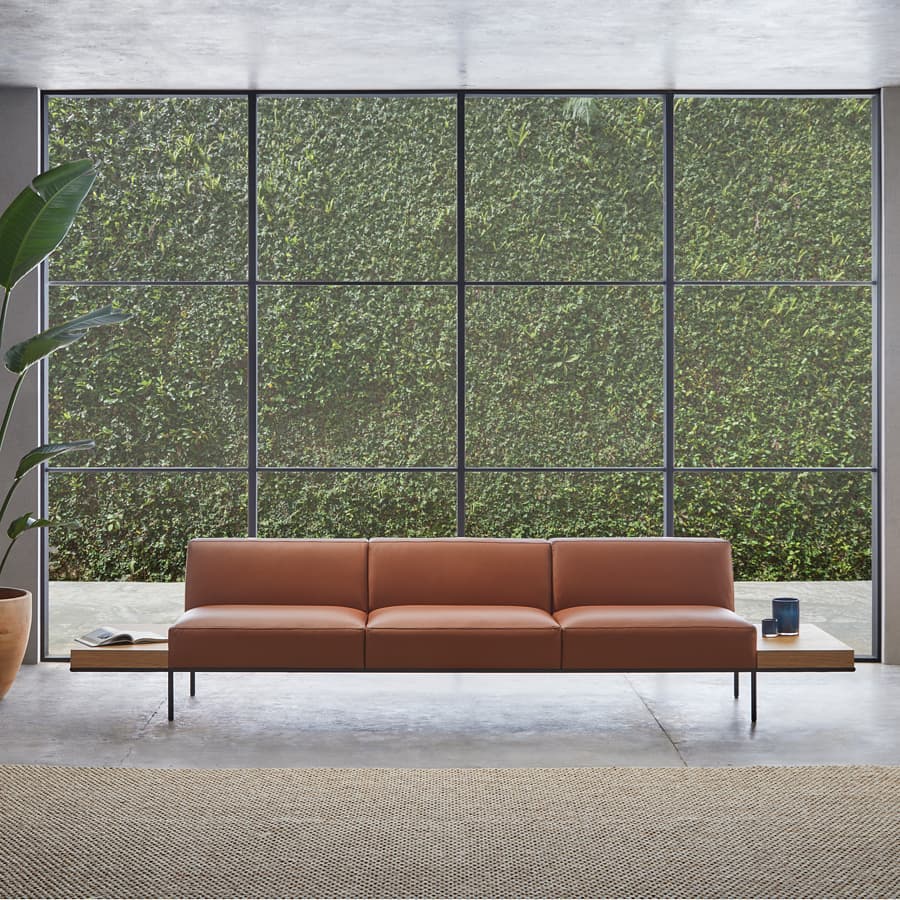 ESCALAS modular seating system | INCLASS
The latest creations to hit the market are signed by leading designers Yonoh, Jonathan Prestwich, Simon Pengelly, Christophe Pillet, and INCLASS's own design team. The ARUM chair marks the start of a new collaboration with the Italian studio Archirivolto Design.
ARUM chair. Archirivolto Design

Staying true to the brand's characteristic style, the Italian studio has created ARUM, a brand-new collection of easy-stackable chairs with a strong timeless appeal and a unique elegant charm.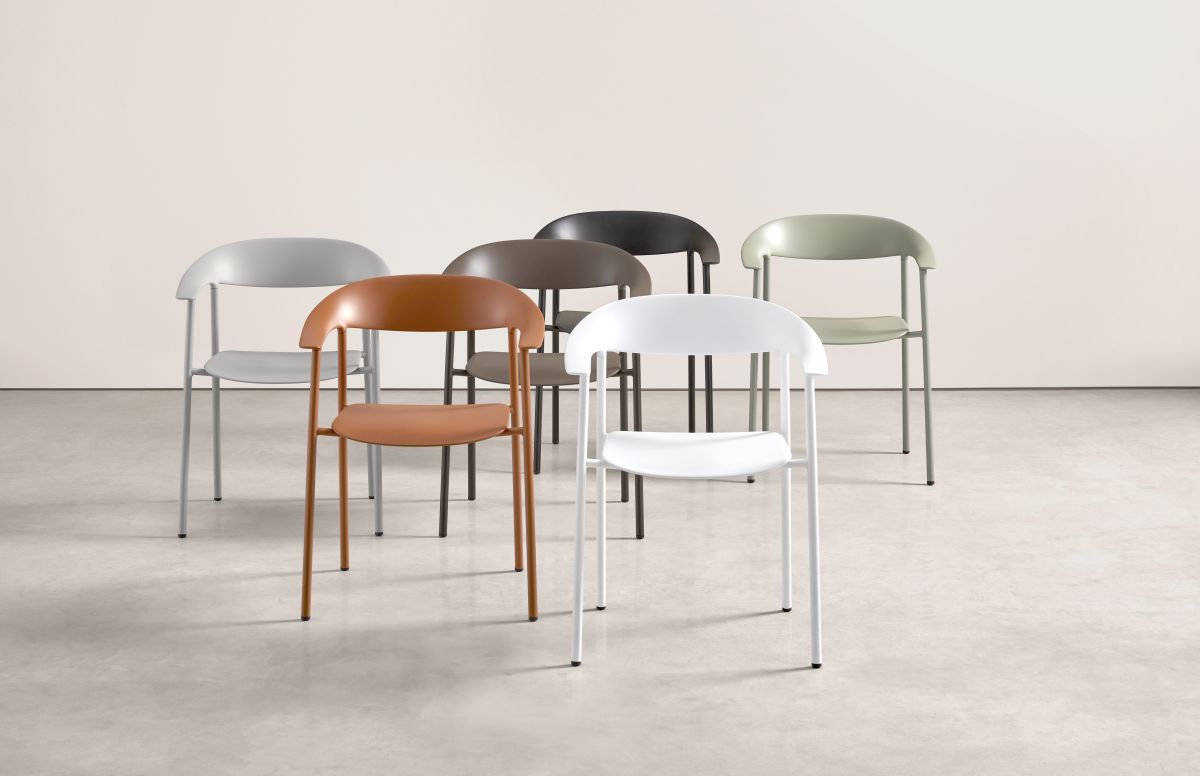 ARUM chair | Archirivolto Design | INCLASS
Elegant curves and flowing lines design the silhouette of this new chair aimed at bringing comfort and style both at home and in public spaces. To maximize customization, both the polypropylene seat shell and the metal structure are available in different warm tones that make ARUM easily adaptable to different settings without altering its unique timeless, sensual appeal.
ESSENS ELLIPTICAL table. Jonathan Prestwich
The ESSENS collection of tables combines functionality, design, and harmonious proportions. A versatile system of tables that now grows with a new and sculptural elliptical base. The new base allows the construction of large tables with elliptical format and to compose endless meeting tables by sections using multiple bases.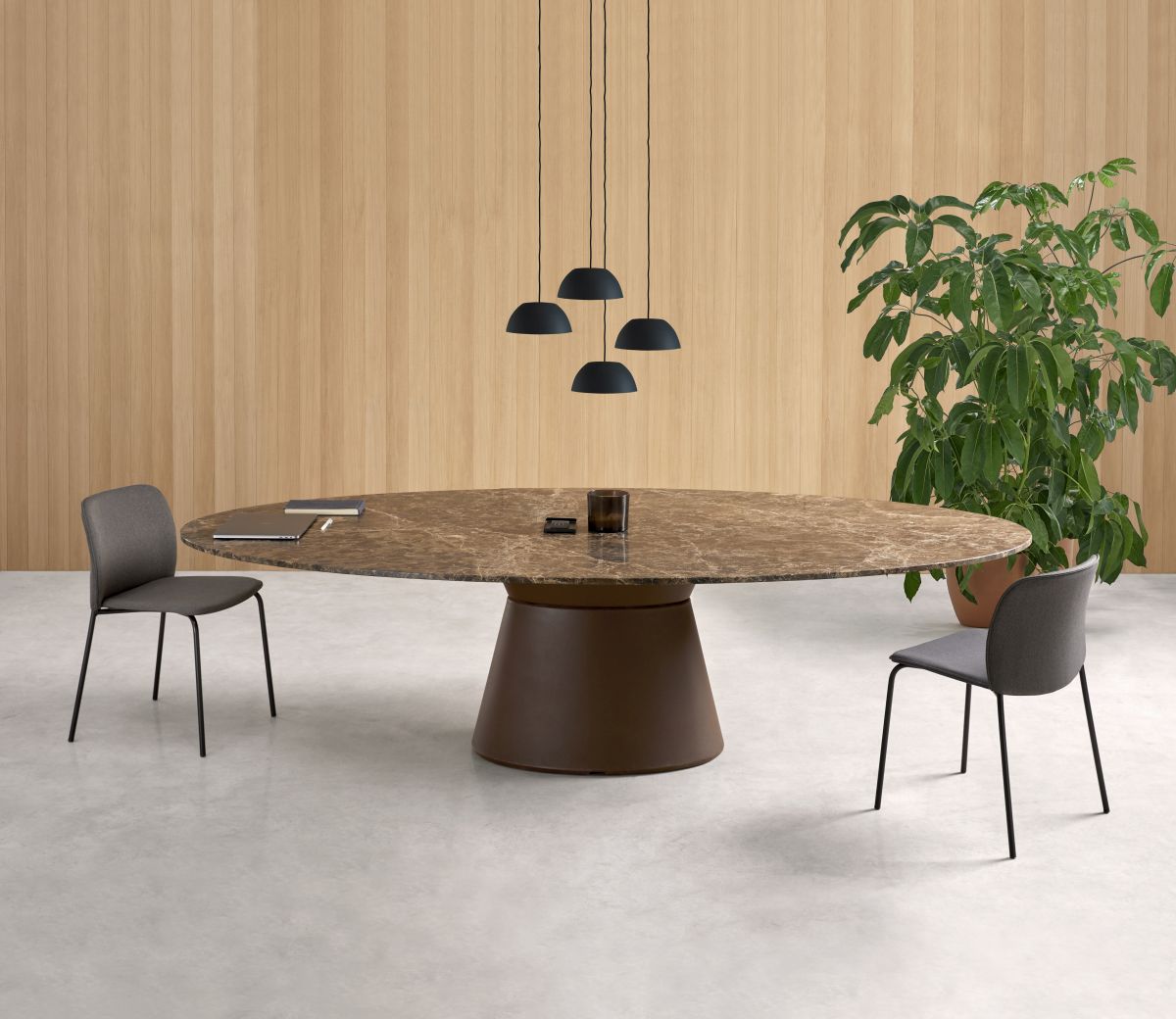 ESSENS ELLIPTICAL table | Jonathan Prestwich | INCLASS
The ESSENS bases are 100% recyclable and available in a wide variety of standard solid colours. The bases can also be painted in all the colours of the RAL chart, in both gloss or matt finish. The tabletops are available in a wide variety of sizes, materials and finishes, including the new walnut veneer and marble options.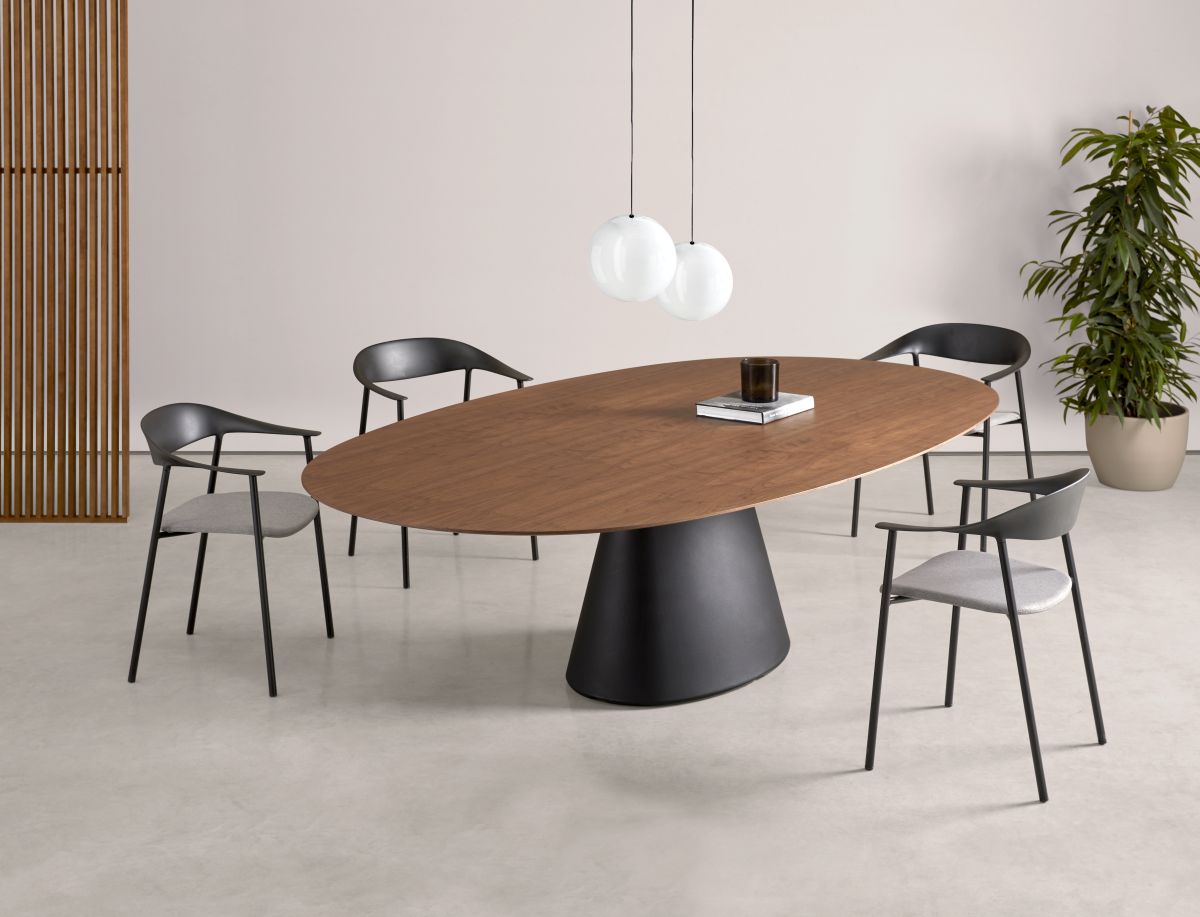 ESSENS ELLIPTICAL table | Jonathan Prestwich | INCLASS
The tables can also be equipped with different sockets, chargers, connections, and cable management accessories.
ARYN MAX chair. Jonathan Prestwich
After ARYN TAPIZ & WOOD, the refined ARYN family has been further enlarged to include the ARYN MAX chair, a new versatile version that stands out for its light, essential and functional design adaptable to different settings. Featuring a larger backrest that maximizes comfort, ARYN MAX is stackable and available with a four-leg or sled base frame.
The seats and backrests are available in a rich choice of plastic colours or fully upholstered in a wide variety of fabrics and leathers.
VARYA QUILTED chair. Simon Pengelly
The VARYA collection, which comprises an extensive range of chairs, armchairs, stools and benches, has been extended to include a new version with soft quilted upholstery: the VARYA QUILTED chair. The back and the seat of this new items come padded with high-density foam and covered in fabrics of various colours suitable for contract use. As for all the other models of the collection, the choice of bases is incredibly wide including from the standard four-leg base to the sled and swivel bases available in different material – metal, wood and plastic – and in all the finishes of the INCLASS sample card.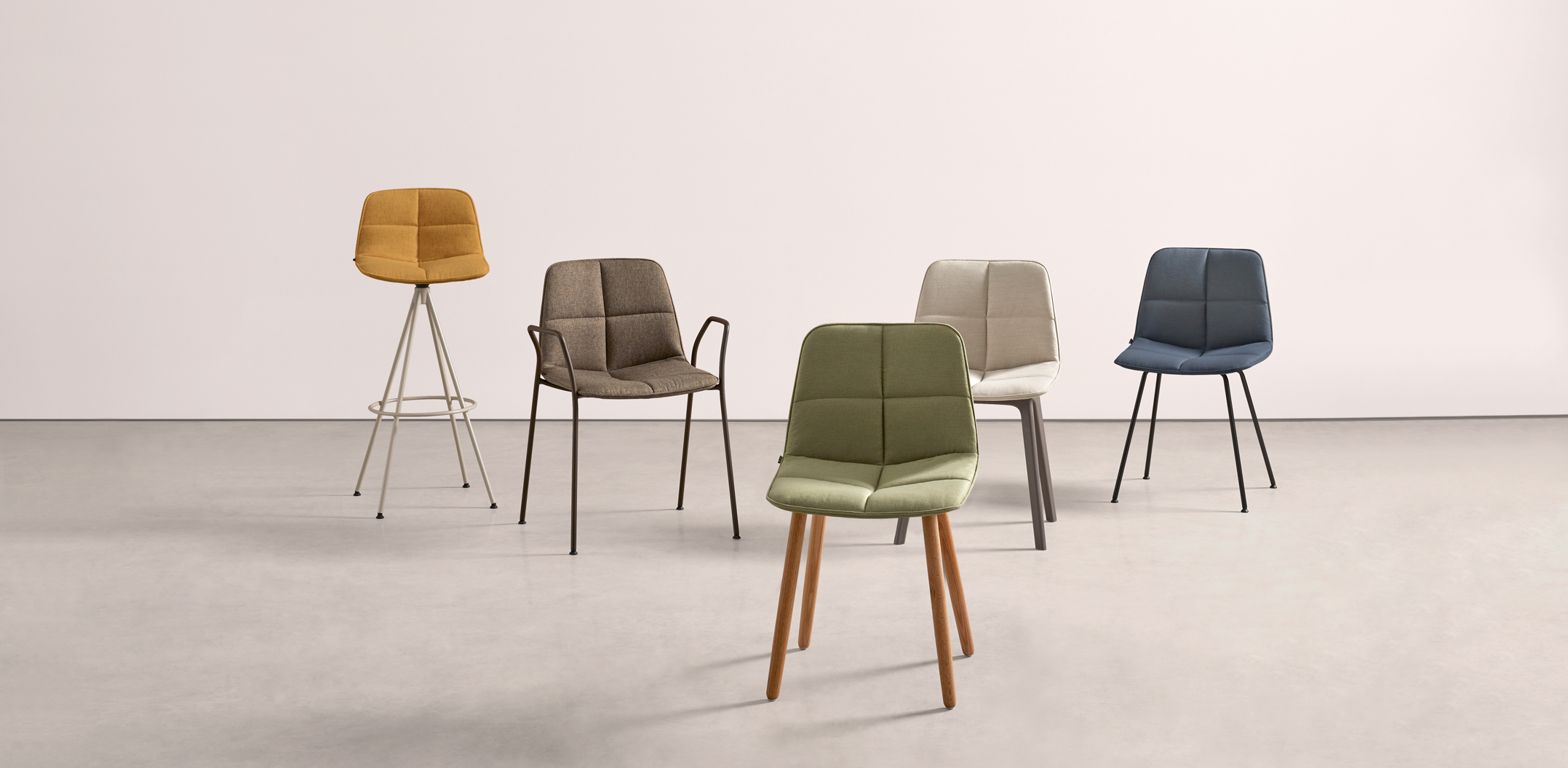 VARYA QUILTED chair Simon Pengelly | INCLASS
The VARYA QUILTED chair is a charming complement to furnish both a private and a public environment in a casual yet elegant style.
ENTROPY seating system. Christophe Pillet
Plying with geometries, the ENTROPY sofa system offers a wide range of modular seats in different sizes and shapes that can be used freely and combined with different backrests, arms, tables and accessories. The broad range of fabrics and finishes allows for endless customization options, enabling seamless integration into the most diverse settings and contexts.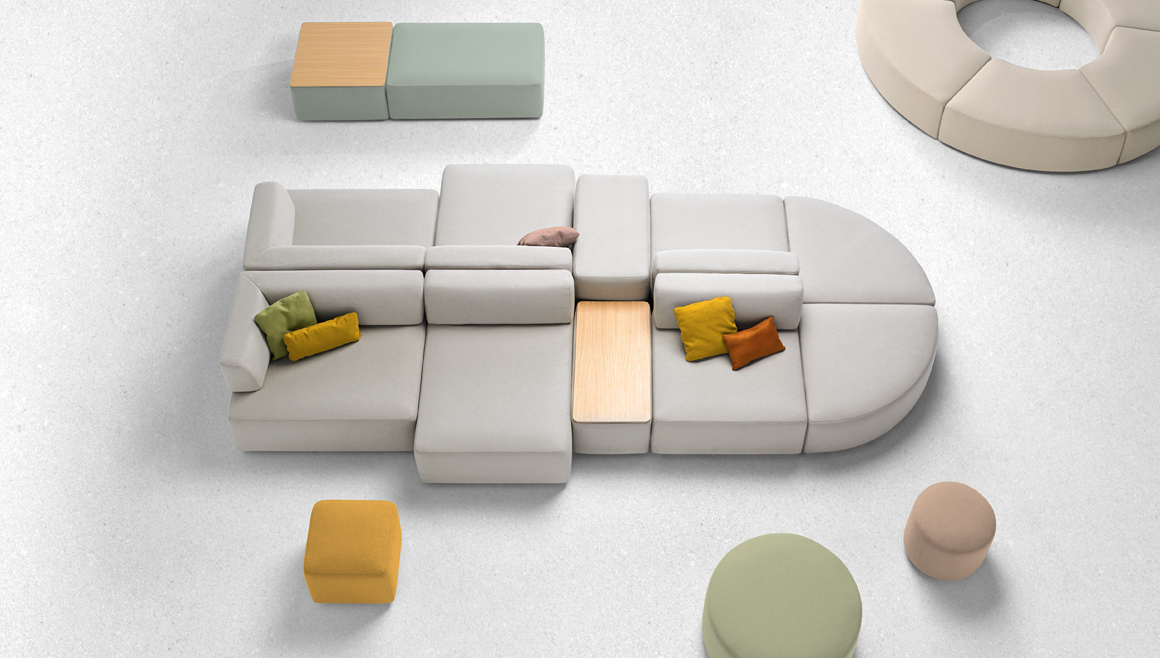 ENTROPY seating system | Christophe Pillet | INCLASS
The aesthetics is a reflection of Christhophe Pillet´s design style and philosophy: sensitivity, timeless elegance and maximum functionality, all features that perfectly match the INCLASS' design concept.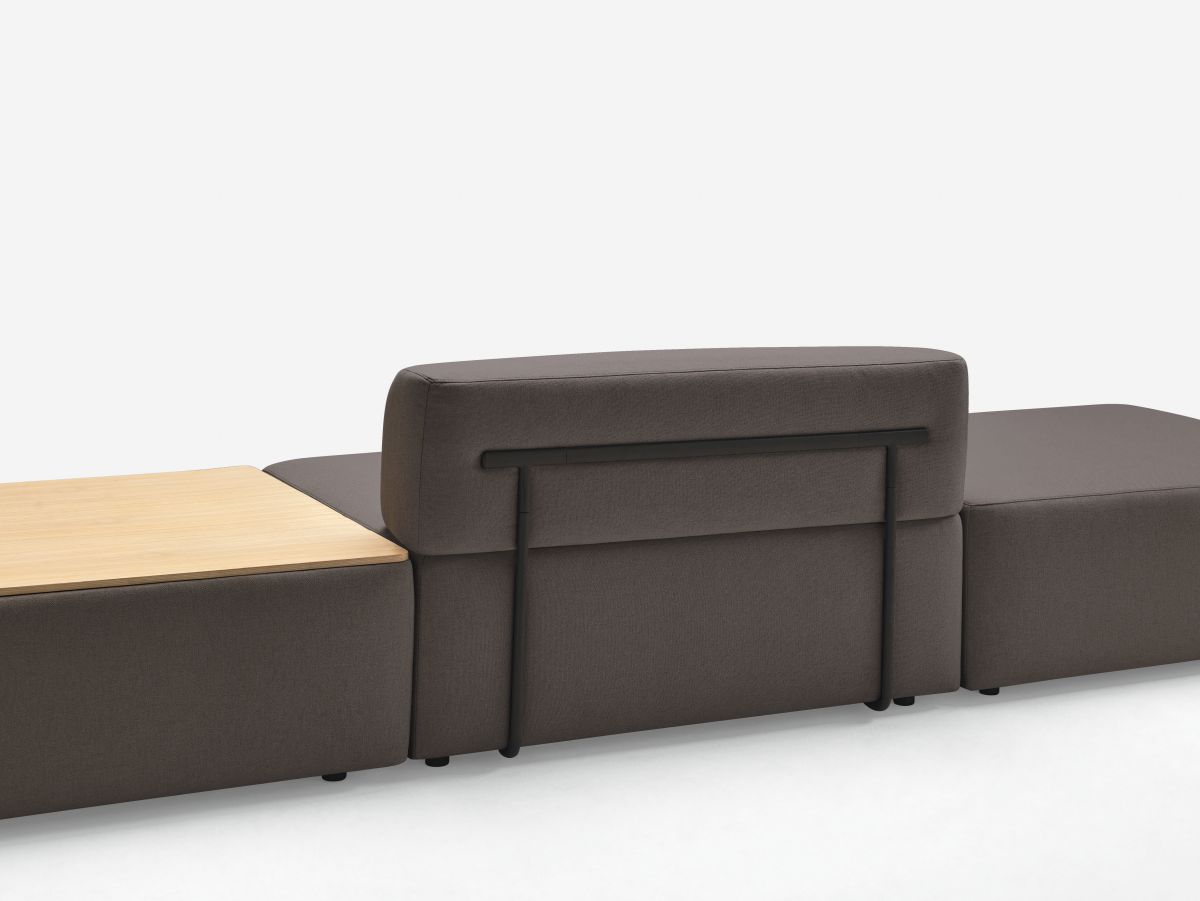 ENTROPY seating system | Christophe Pillet | INCLASS
The sleek backrest support marks the identity of this versatile collection adding a touch of style and distinction to this striking seat programme.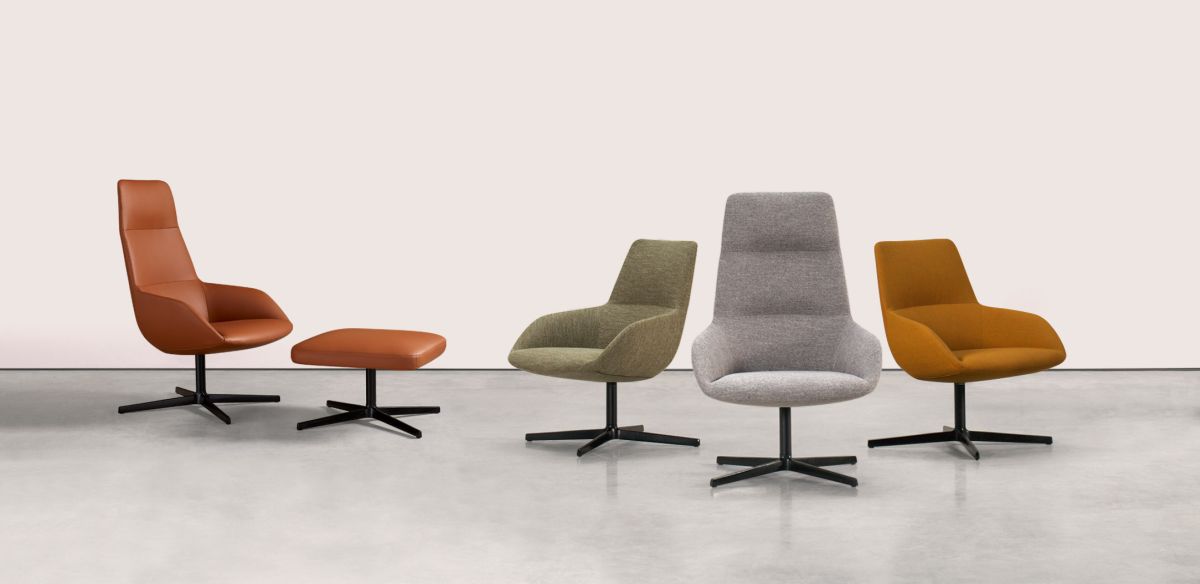 DUNAS LOUNGE chair | Christophe Pillet | INCLASS
New products for 2020 include also the latest additions to some other collections, such as the DUNAS LOUNGE armchair, the TAIA SOFT chair, the VARYA TASK chair and the ESCALAS QUILTED sofa, that demonstrate the commitment of the brand to adapting to the ever-changing needs of the contract market.

For more information: www.inclass.es