Virtual Salone Milano 2020: MOBLIBERICA, stylish ceramic tables, chairs and furniture for contemporary living spaces
February 25 / 2020
From its factory in Crevillente (Alicante, Spain), MOBLIBERICA designs and manufactures tables and chairs for contemporary spaces. The firm enjoys an excellent reputation for the versatility of its extensive and attractive collections of chairs and tables and for having pioneered the use of ceramic tops. Available in different finishes, ceramic tabletops are easy to care for and look great in modern dining rooms. They ensure better performance than any other material, as they are durable and ultra-resistant to scratches, heat and stains.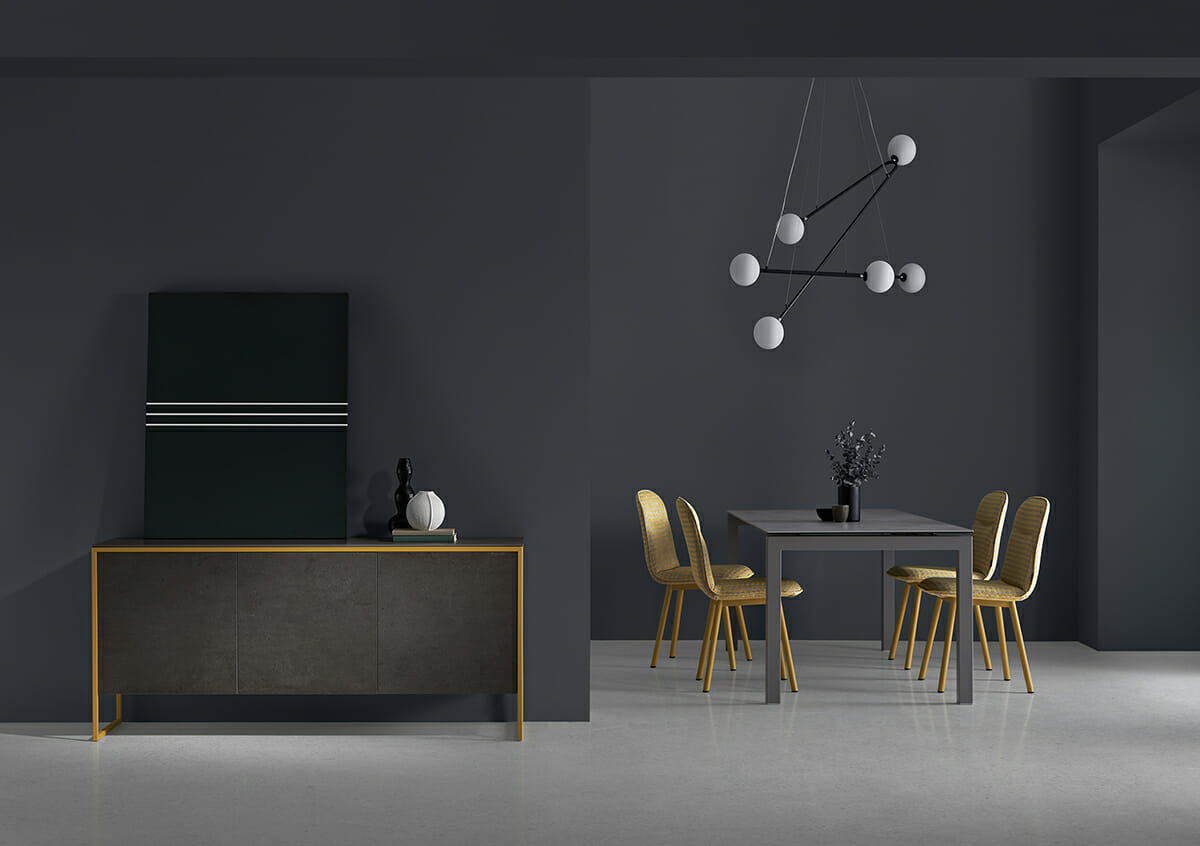 TERRA sideboard | MOBLIBERICA
Always pursuing innovation in design and production, MOBLIBERICA stands out for its customer service, quality and constant development of new products, all accredited by the ISO 9001 certification. The adoption of environment-friendly production processes has also earned them the ISO 14.001 certification.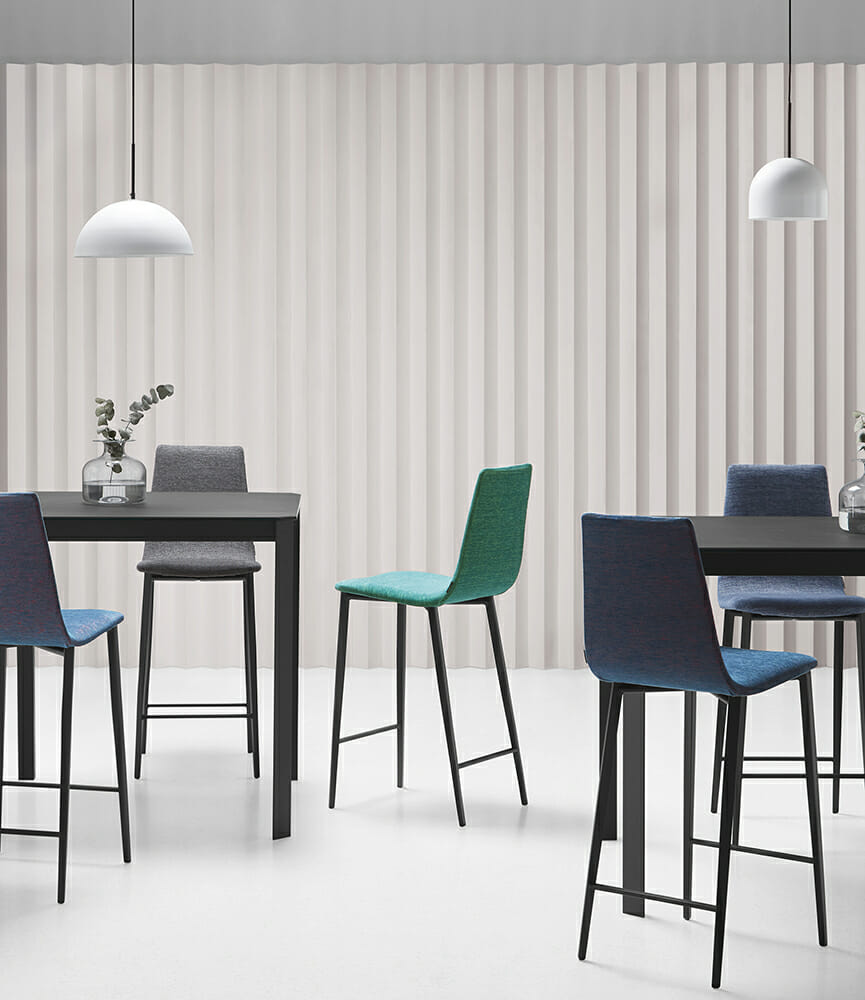 SALT table & stools | MOBLIBERICA
MOBLIBERICA's extensive catalog includes tables, chairs, stools, sideboards, cabinets and side tables in different sizes, materials and colors to fit different tastes and needs. New launches are presented in a range of new ceramic finishes, fabrics and metallic colours.
PEPPER Collection
Created by the in-house design team, PEPPER is a new functional and dynamic collection that includes chairs and stools, fixed and extendable tables and coffee tables. Simple yet highly versatile for the wide choice of dimensions and finishes, PEPPER adapts easily to different decoration styles and spaces.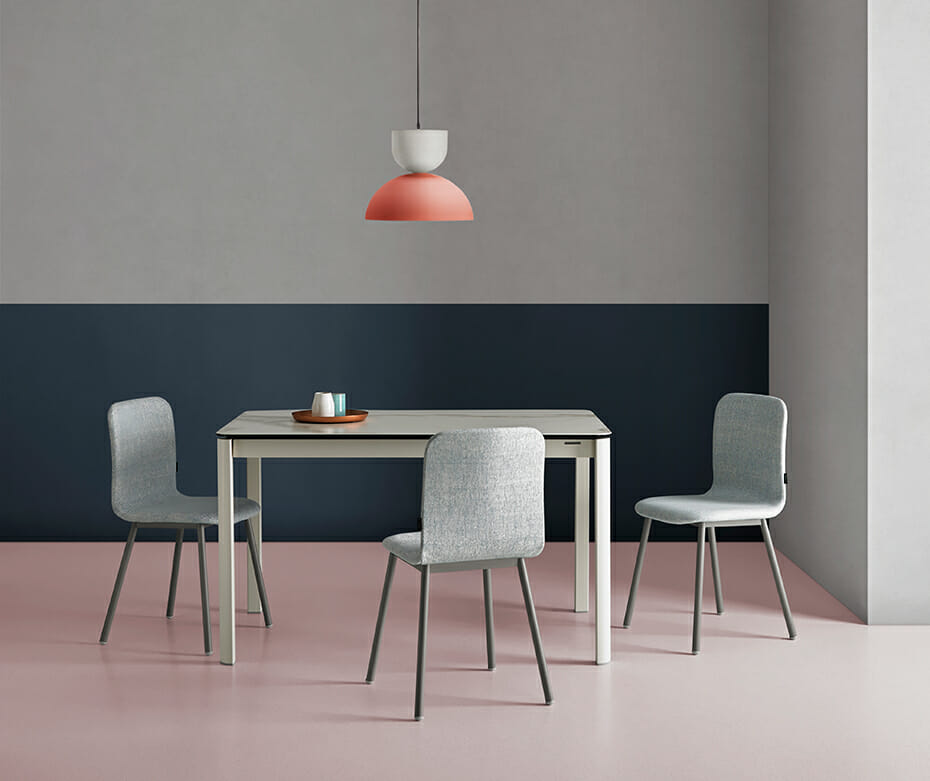 PEPPER table and chairs | MOBLIBERICA
The chairs are offered in two types of upholstery or with wood seat. As for tables, the collection includes two heights of fixed and extendable tables, in addition to a 40 cm side table. All of them are presented in several measures.
TERRA Collection
In the attractive TERRA collection ceramic and metal fuse with clean lines to create the solid geometric design of this highly functional storage system.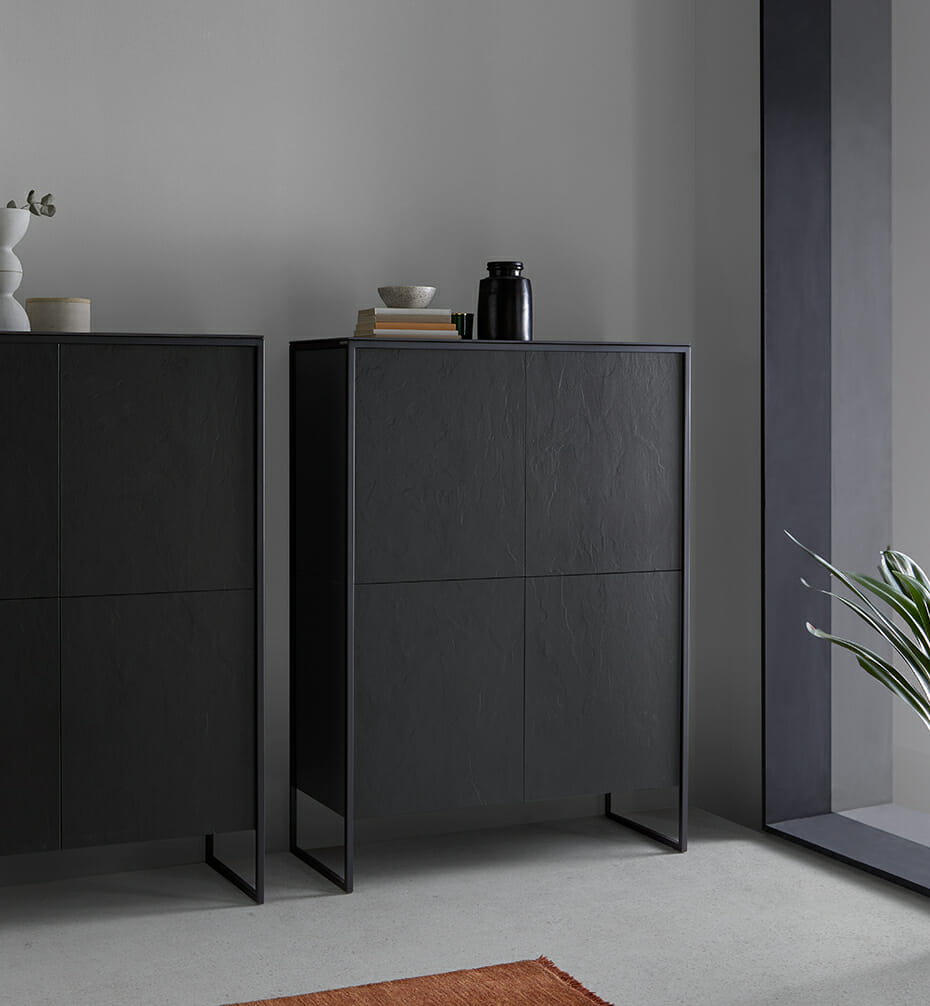 TERRA cabinets | MOBLIBERICA
It includes a coffee table, a TV stand, two sideboards and a cupboard, which are available in different dimensions and can be personalized by combining different ceramic finishes and colours.
ESLA table
With its impeccable design made of pure lines, the ESLA table can be extended up to two metres without losing a hint of its charm and elegance and maintaining, in the former round version, its unique, great stability. A rectangular version has been added to the collection to increase versatility and open to new possibilities.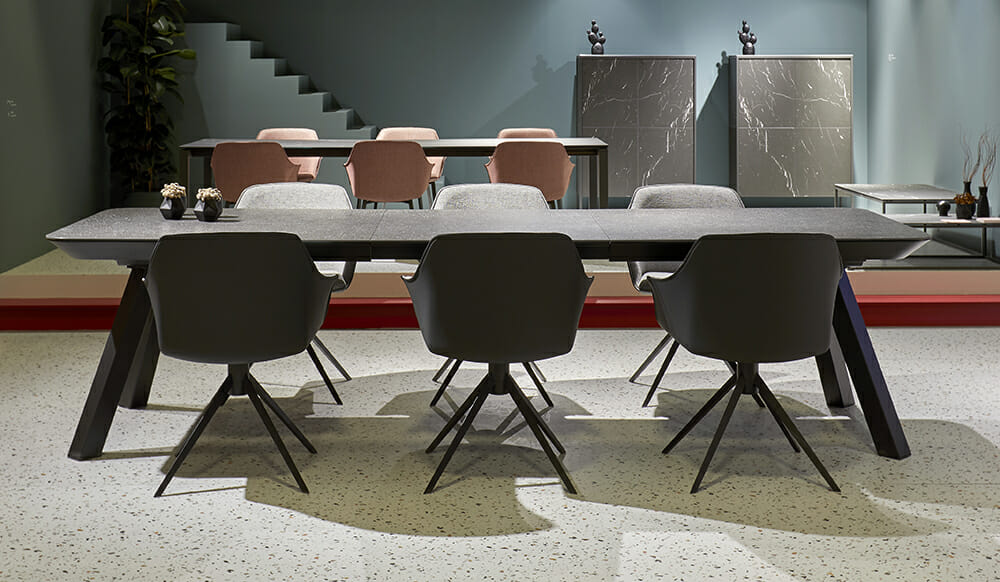 ESLA rectangular table | MOBLIBERICA
Among the many highlights of the brand's catalogue there are the SALT dining set and the new KEDUA swivel chair, an evolution of the former chair that incorporates a brand-new swivel base, with or without revolving system.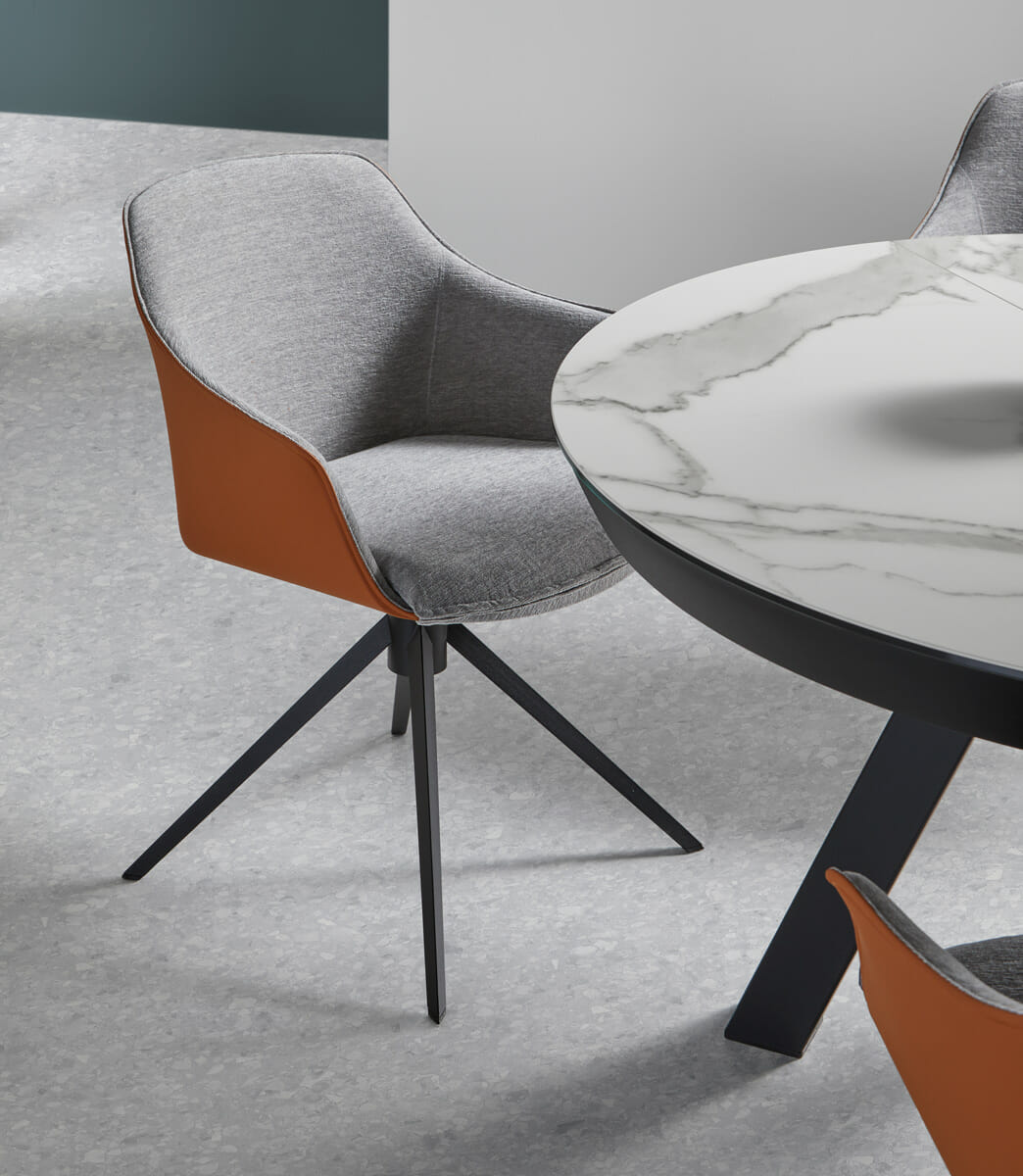 KEDUA swivel chair | Santiago Sevillano | MOBLIBERICA
Find out more ideas for your interior schemes:

For more information: www.mobliberica.com