RELATED NEWS
TAGS
design
isimar
outdoor furniture
outdoor lounge spaces
outdoor workplaces
workspace design show
workspace design show 2023
Workspace Design Show 2023. iSiMAR, functional and versatile furniture for vibrant outdoor workspaces
February 21 / 2023
Rather than finding ways to bring the outdoors inside, an increasing number of companies and organizations have started to create inspirational outdoor workspaces for their employees. The approach is different, but in the end the goal is the same: embrace the biophilia hypothesis, which states that humans possess an innate tendency to seek connections with nature and other forms of life, and enjoy the benefits that come with it. Outdoor working areas also can provide optimal environments for strengthening relationships between coworkers and advancing common purposes in the workplace.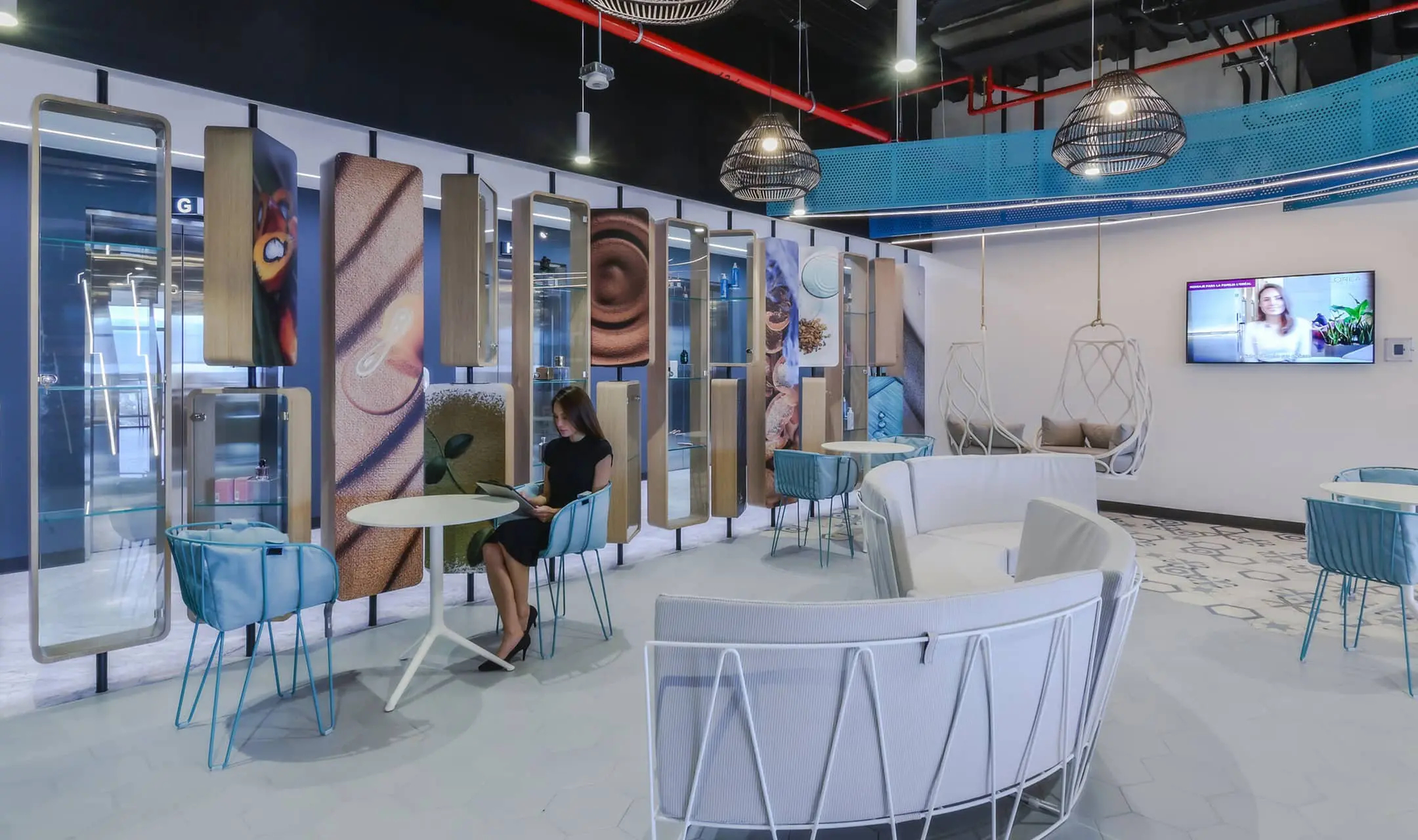 LAGARTO sofa, OLIVO armchairs, MENORCA tables | L'Oreal Offices, Mexico | iSiMAR
Another popular trend is combining work and leisure. This means hospitality venues should cater to customers' work needs, introducing tables paired with ergonomic outdoor sofas allowing for business meetings or collaborative discussions between colleagues during their lunch breaks.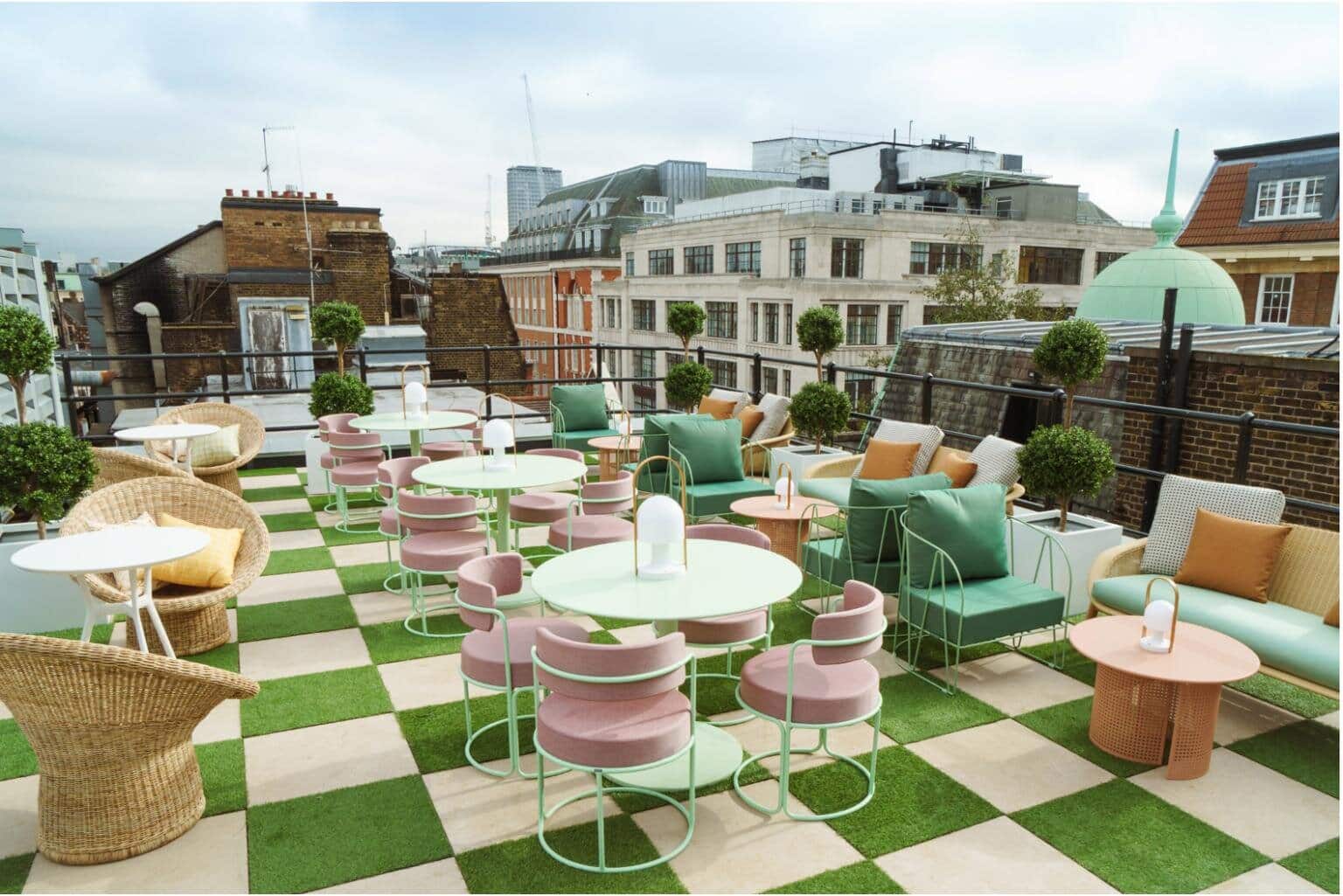 LAGARTO armchairs, PARADISO chairs, ARENA tables | The Wing co-working space, rooftop, London | iSiMAR
Spanish outdoor furniture specialist iSiMAR offers versatile solutions that look great on a residential patio, but also on outdoor bars and restaurants and even on outdoor office spaces. Their rich catalogue has something for every need, with a wide variety of chairs, lounge chairs, bar stools, tables, sunbeds, and accessories. Inspired by the Mediterranean lifestyle, their designs express joy, naturalness and pleasure of living.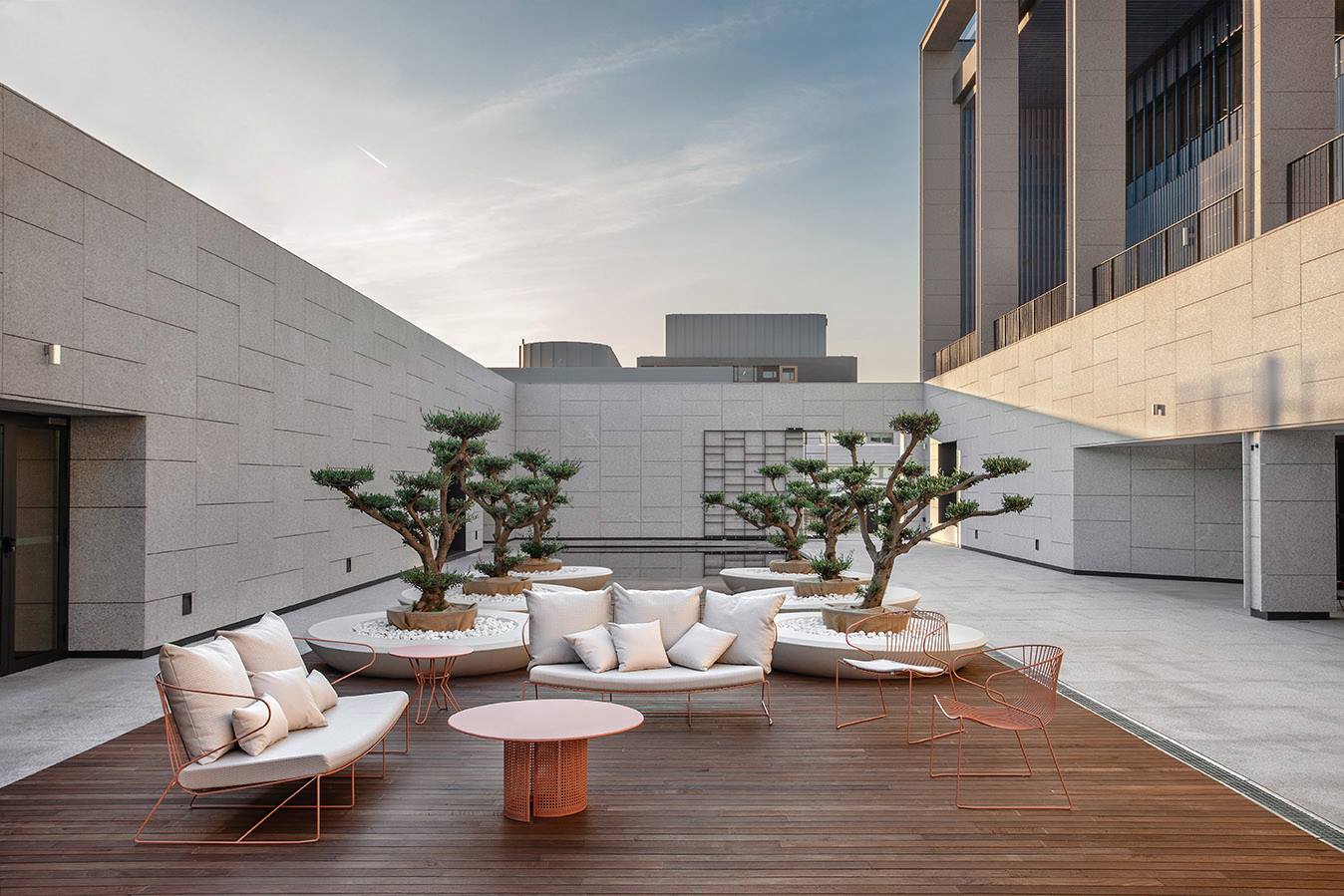 BOLONIA outdoor lounge furniture | iSiMAR
Made of galvanized steel and polyester powder coated, all the pieces are manufactured from start to finish in their factory in Navarra, in northern Spain, and come in many options of colour, size and finish.
BOLONIA outdoor furniture collection
The Mediterranean Sea, and specifically the beach of Bolonia in Tarifa, is the main source of inspiration for the BOLONIA collection, one of the most emblematic of the brand. The smooth, elegant lines of this collection, which includes chairs, stools, armchairs, lounge chairs, dining and bar tables, side and coffee tables, truly imitate the waves of the sinuous dunes; a nature-inspired design which is perfect to create relaxing spots in contemporary working environments.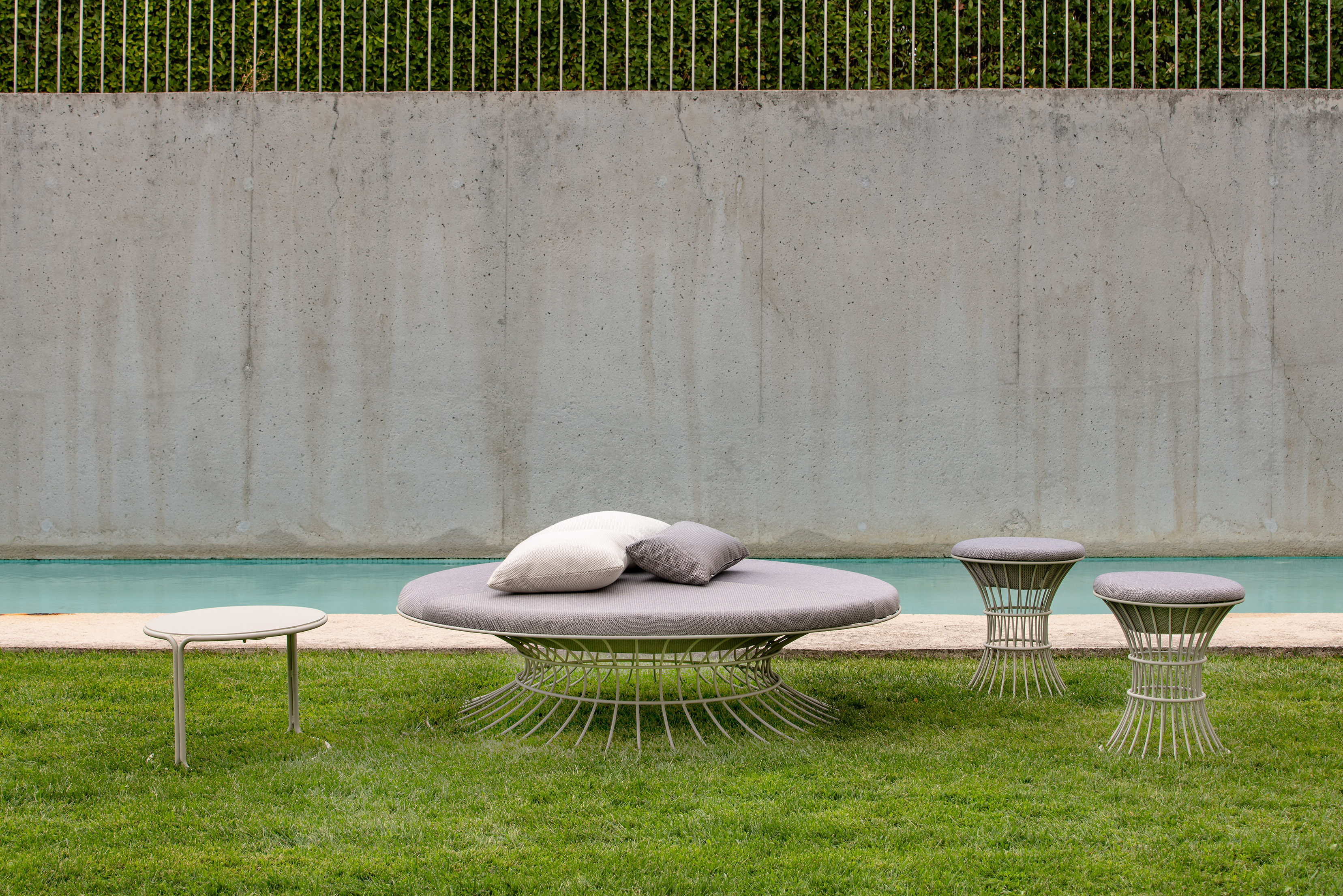 BOLONIA pouffes | iSiMAR
The pouffes, which are available in three different sizes (Ø43, Ø100, Ø150cm), are the new addition designed to fit in different spaces, both indoor and outdoor. It can be used not only at home, but also in hotel halls, offices, relax area and informal coworking spaces.
MITJORN outdoor collection. By Ramón Esteve
One of the brand's latest collections, the practical MITJORN collection works for every scenario, offering a good work surface and supportive chairs and armchairs. You can use the MITJORN tables and armchairs to create a comfortable meeting space or join together two or more reading and rocking chairs for an informal corner on rooftops and terraces.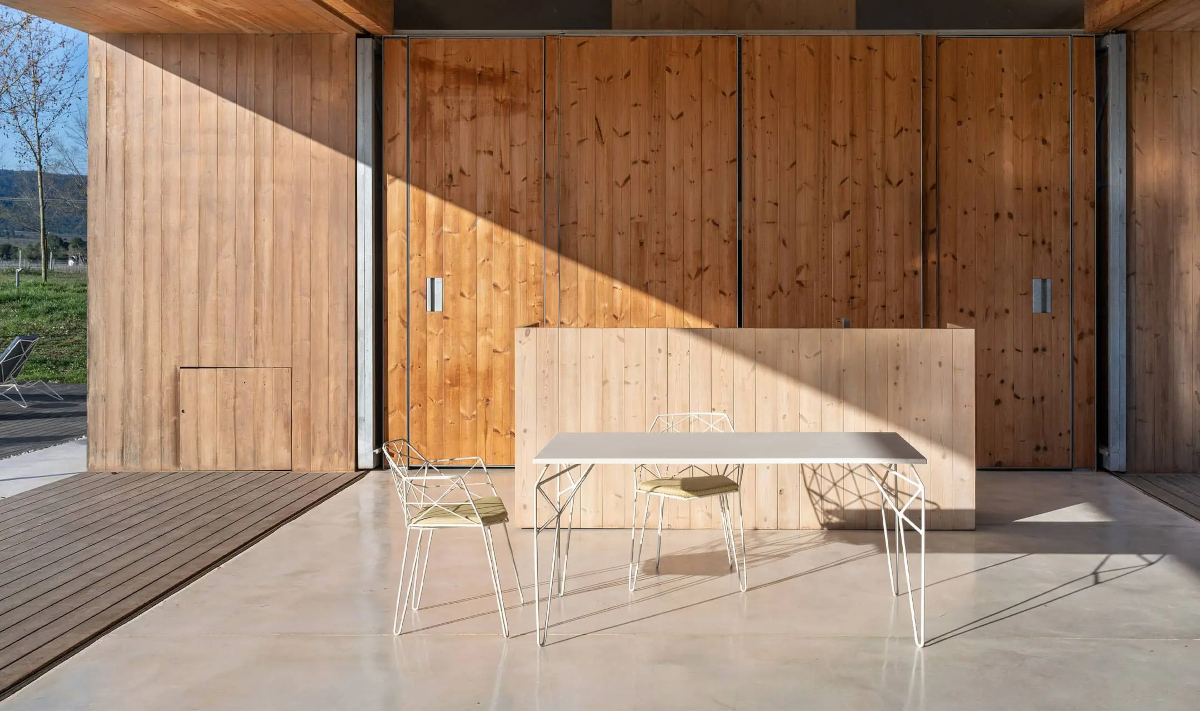 MITJORN table & chairs | Ramón Esteve | iSiMAR
Inspired by the Mitjorn beach, a natural paradise located on the island of Formentera, and the traditional fishing nets used by local fishermen, it features an avant-garde design made of geometric, faceted lines that recall the polygonal shapes of meshes used for fishing.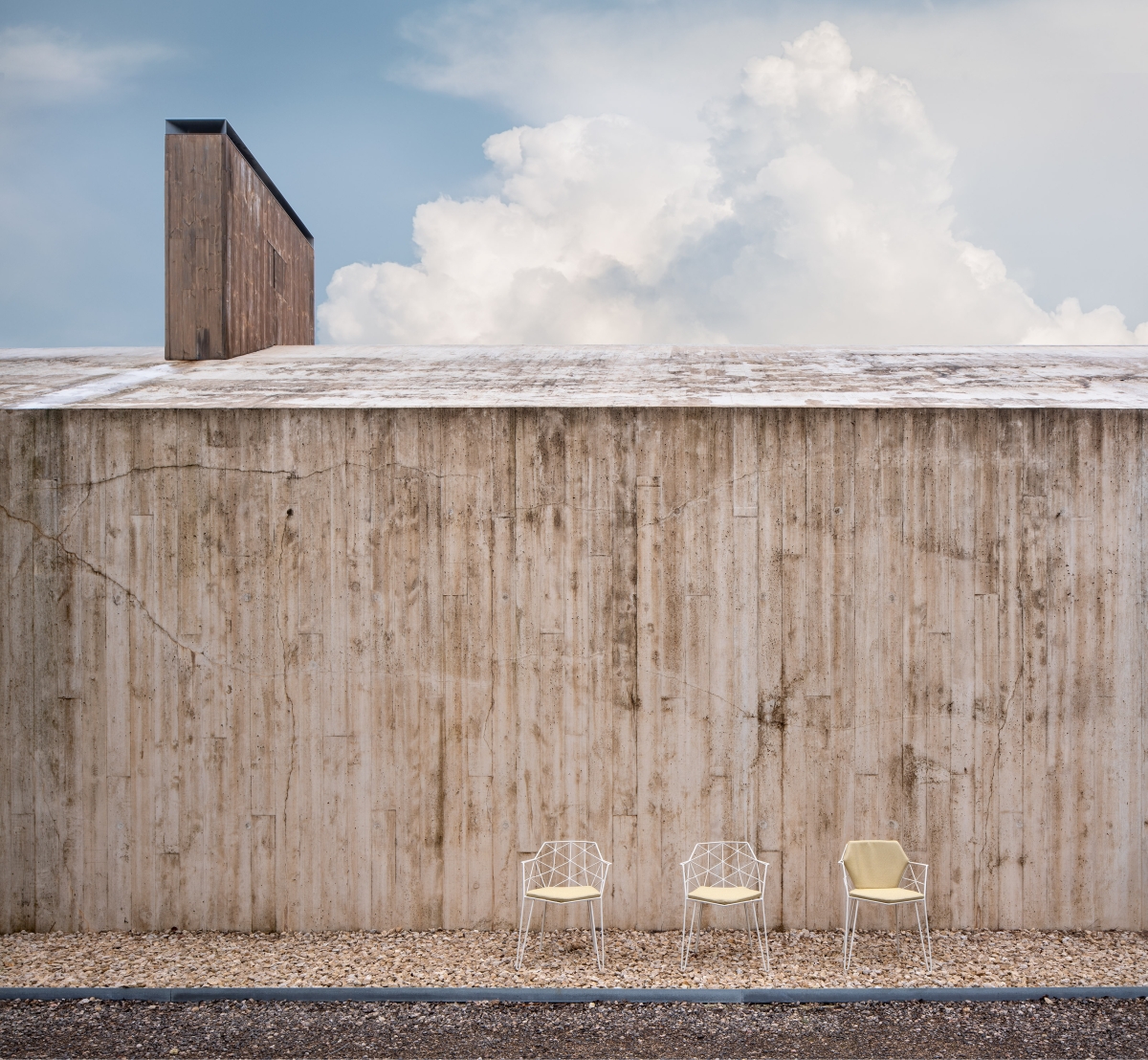 MITJORN chairs | Ramón Esteve | iSiMAR
Both the ergonomic design and the optional cushion make it possible to ensure a comfortable break during the working day.
LAGARTO lounge collection. By ILMIODESIGN Studio
The LAGARTO collection has been conceived to offer a complete, dynamic furniture system with endless possibilities. It includes a modular sofa, stools, armchairs and a table that are suitable for indoor and outdoor use thank to the UV-resistant properties.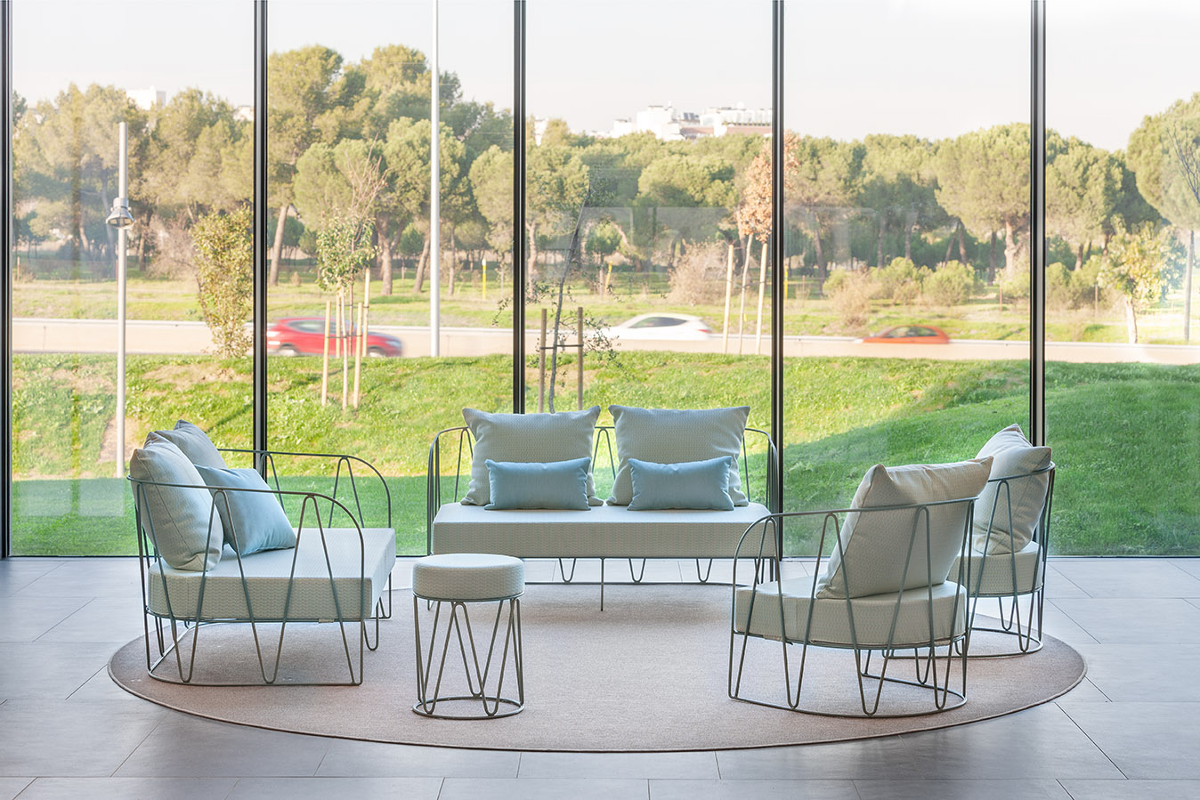 With its sinuous, serpentesque silhouette that recall a lizard – hence the name lagarto -, the sofa is the result of a balanced contrasts within the light metal structure and the plump, comfortable seats. Its different modules allow to configure different design, from a large, sinuous piece for wide spaces to small corners. A break or and informal meeting at work have never been so cool.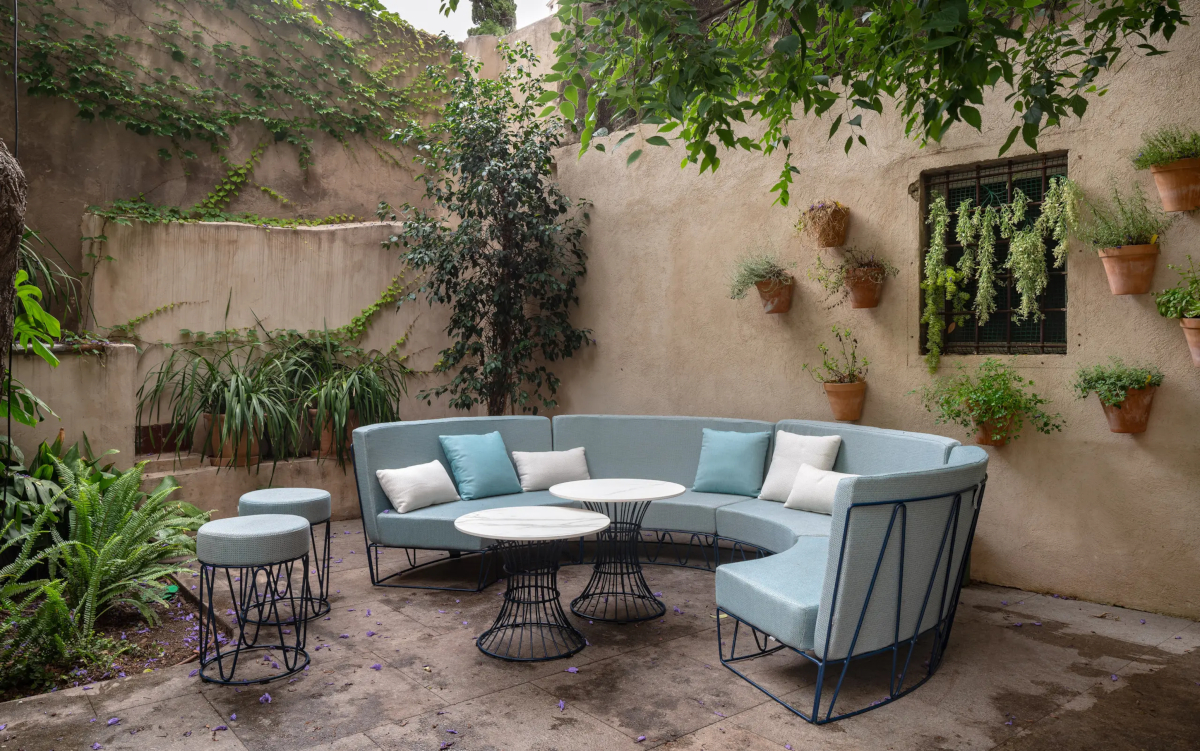 LAGARTO seating system | ILMIODESIGN | iSiMAR
At iSiMAR, sustainability is taken seriously. For that reason, their products are 100% recycled and recyclable, designed to be long-lasting and manufactured from renewable energy, trying to reduce their carbon footprint as much as possible.

iSiMAR on Furniture from Spain
For more information, visit: www.isimar.com