EZPELETA. New decorating solutions for terraces & outdoor spaces
October 13 / 2021
Whatever the size, EZPELETA has the right solution to transform the outdoor spaces in true oases of calm and relaxation. Since their foundation in 1935 as a rain umbrella factory, a lot of water has flowed under the bridge and nowadays the family owned EZPELETA is one of Spain's premier suppliers of the best quality outdoor furniture for gardens, terraces and swimming pool areas.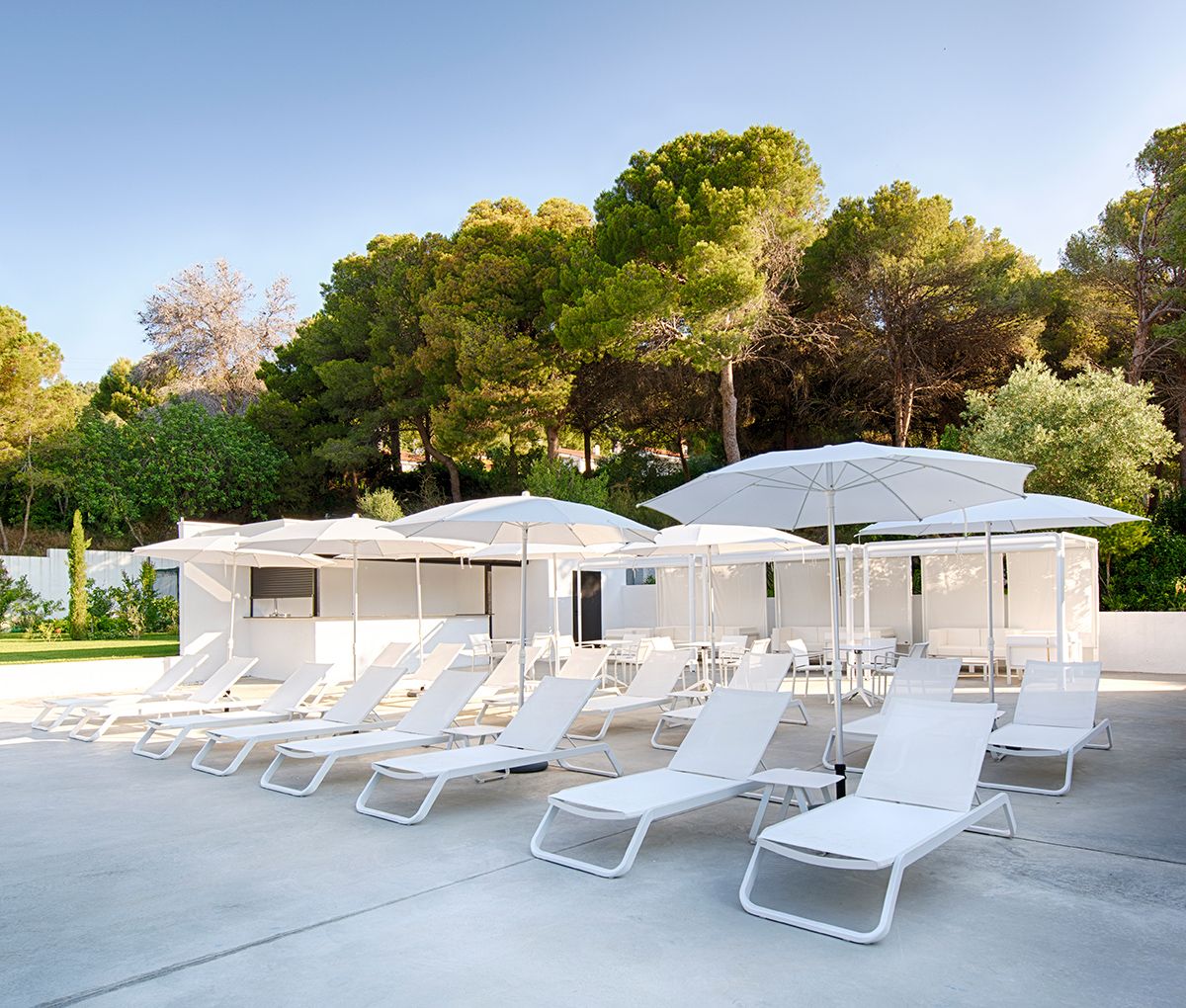 VILA sun loungers | EZPELETA
A few years later, in 1954, their plans to expand and grow new business opportunities led them to move from Oñati, in the Basque Country, to a more strategic location in Vila Nova de Cerveira, right on the border between Spain and Portugal. From there, they design and manufacture a wide range of outdoor furniture and parasols by transforming three main materials: polymers, metals and fabrics. In recent years, they have prioritized the use of polypropylene – which is a thermoplastic polymer – for its fantastic properties, its versatility, toughness, and resistance to heat and chemicals. It is also very flexible, light, has low density, and is fatigue resistant and recyclable.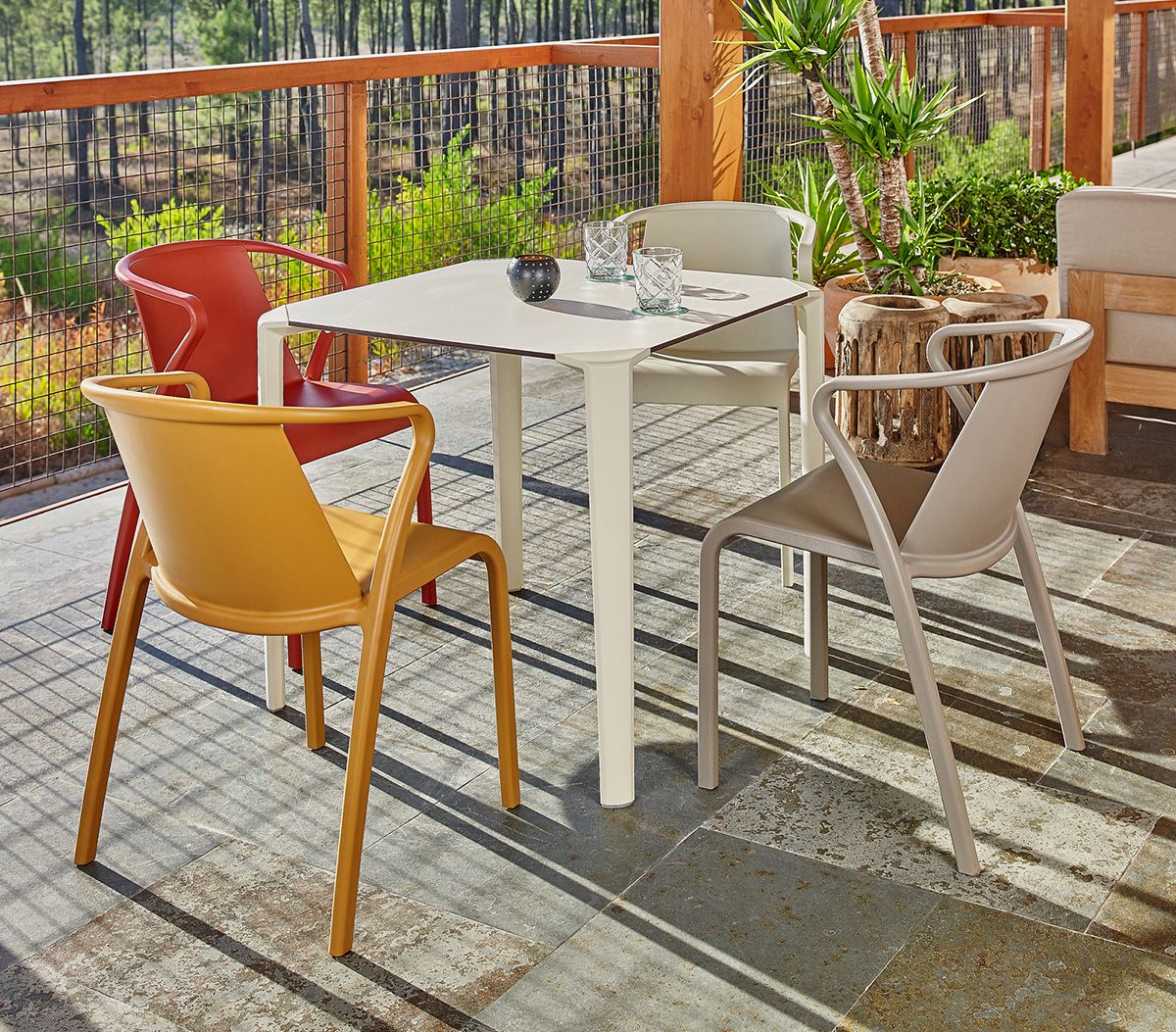 FADO chairs | EZPELETA
Their comprehensive offer for private outdoor spaces and the hospitality market includes chairs, tables, sun loungers, sofa, parasols, outdoor cushions, accessories, and space dividers. They are all available in a wide range of sizes, colours and finishes so that professionals can combine elements and adapt furniture to their needs.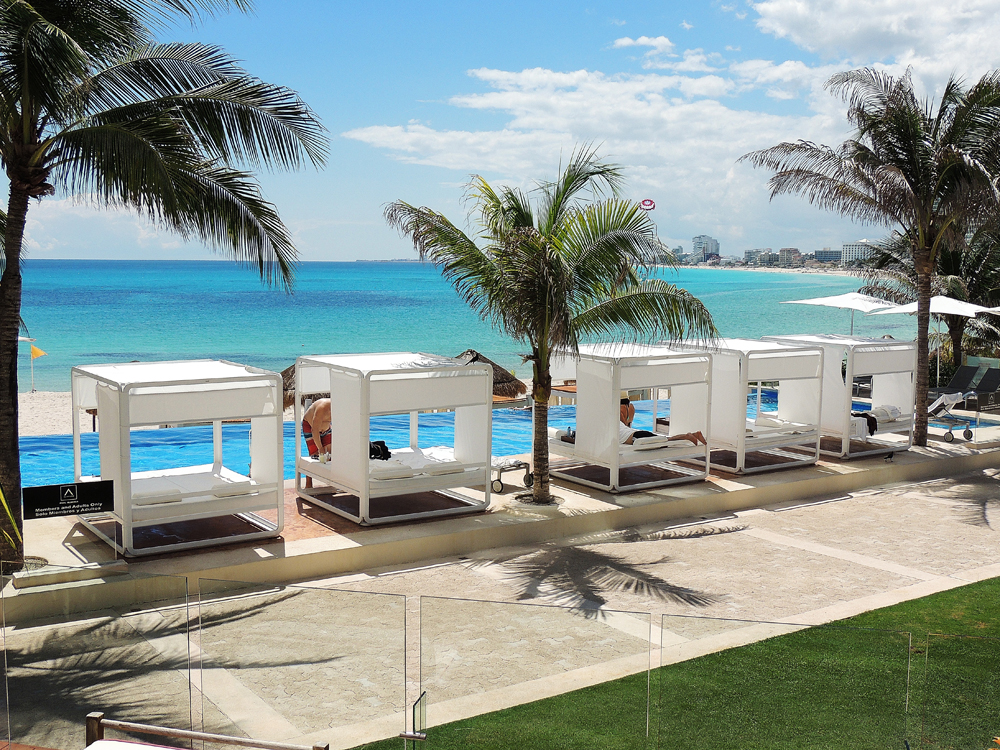 IBIZA daybeds | EZPELETA
Their proactive search for sustainable terrace solutions has led them to develop pioneering projects that promote the circular economy such as the successful EOLO PURETI parasol. Eolo Pureti has been awarded the Red Dot Award 2020 in the product design category. It won the Product Innovation Award at the Horeca New Business Models Awards 2020 and the first Nestlé Sustainability Award.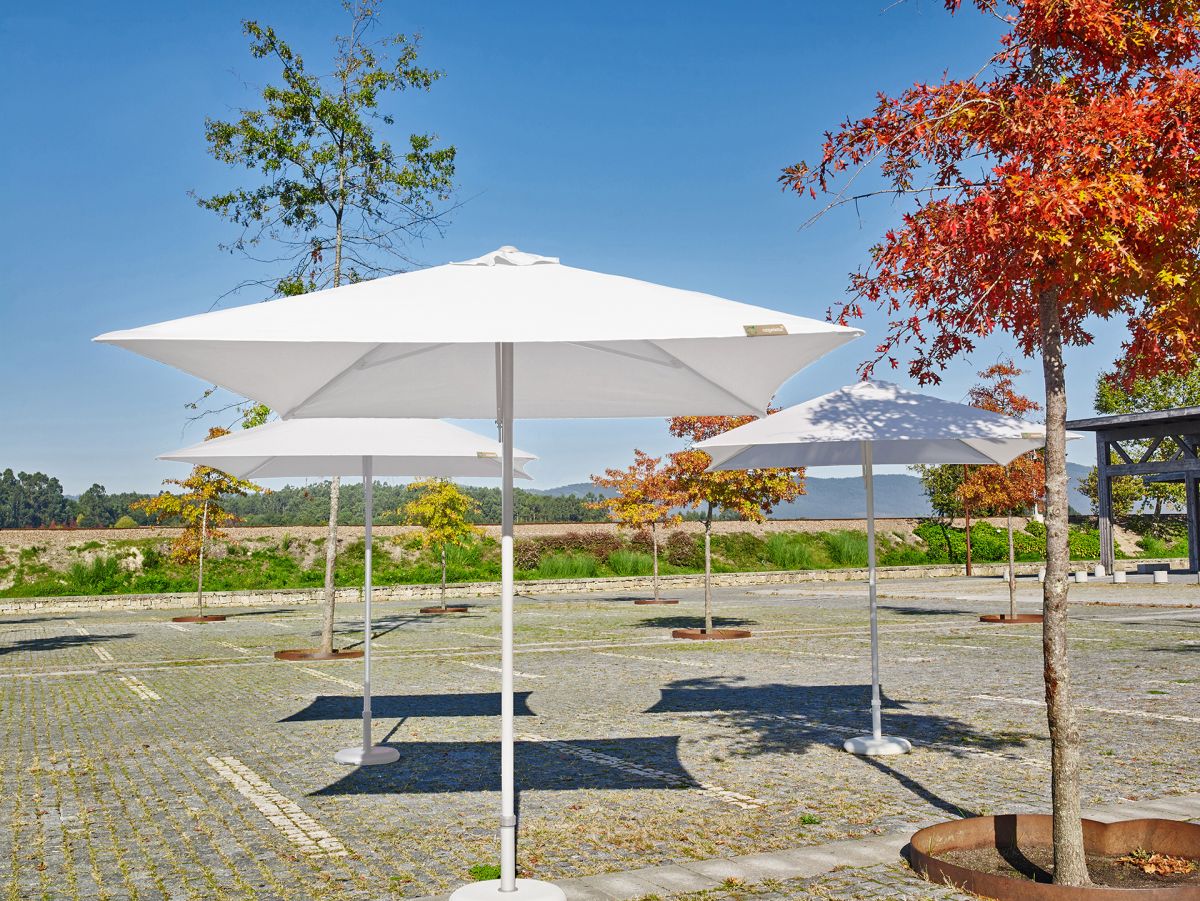 EOLO PURETI anti-pollution parasol. By Ezpeleta Design Team
Imagine having a parasol in your patio that has the same anti-pollution effect as two trees… That's what the EOLO PURETI parasol does to perfection! Thanks to the disruptive photocatalytic nanotechnology manufactured by the American company Pureti, the fabric of this parasol reduces air pollution, neutralizing engine gases and other harmful substances.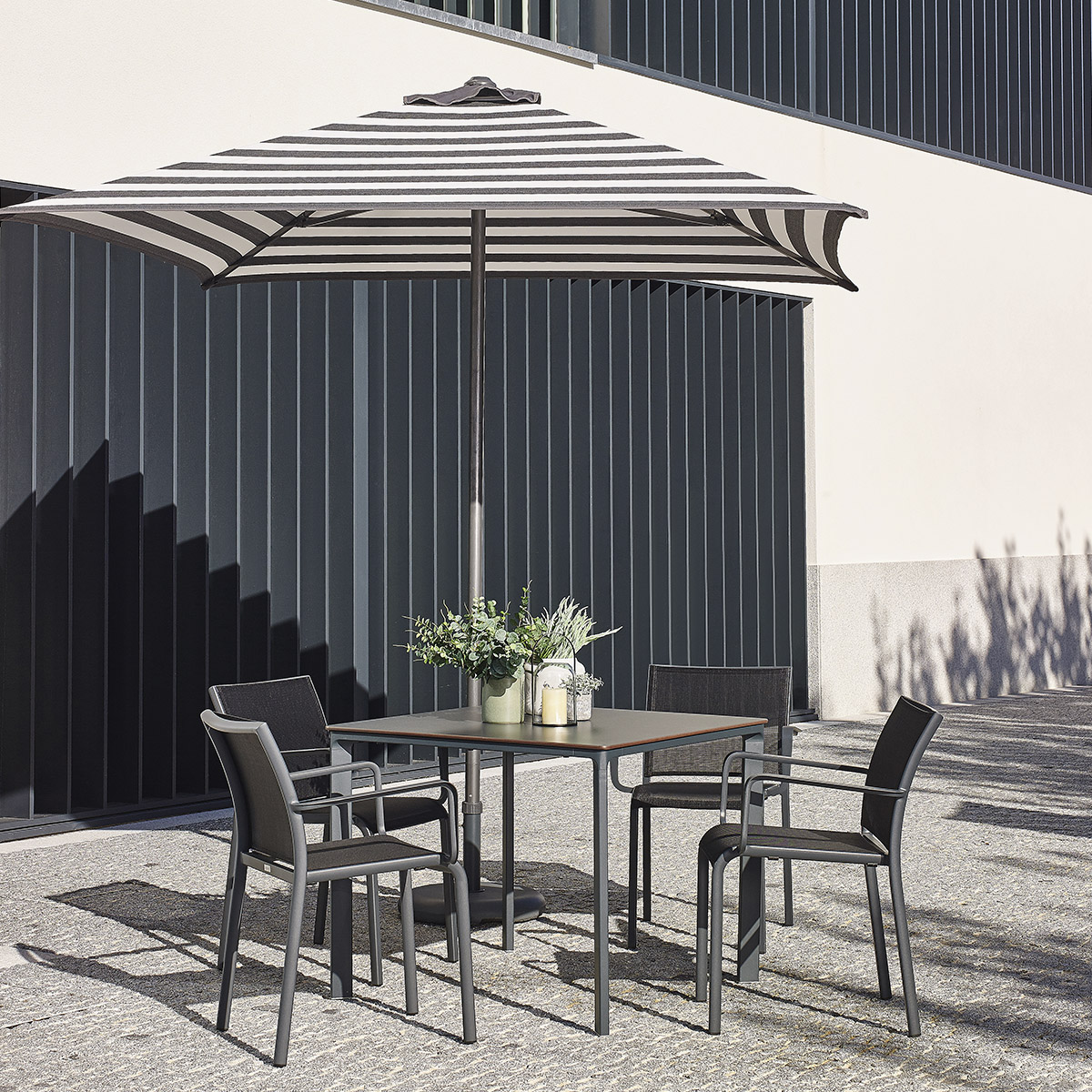 Light, durable and easy to use, it is provided with a groundbreaking folding/unfolding system with a blocking push button. It is composed of four reinforced ribs with solid plastic central joint pieces. The individual parts of the parasol are connected by simple click-and-join system, which provides a strong anchoring and at the same time simplifies dismantling. This system also allows replacing individual pieces, thus giving the product a longer life.
VILA sun lounger. By Ezpeleta Design Team
With its clean design and simple lines, the VILA sun lounger stands out for being easy-to-use, stackable, and robust. It has a lacquered aluminium structure and fibreglass-reinforced polypropylene legs. Thanks to these high-quality materials and the Phifertex® fabrics, which are antibacterial and humidity-resistant, VILA requires very low maintenance and is suitable for both public and domestic use.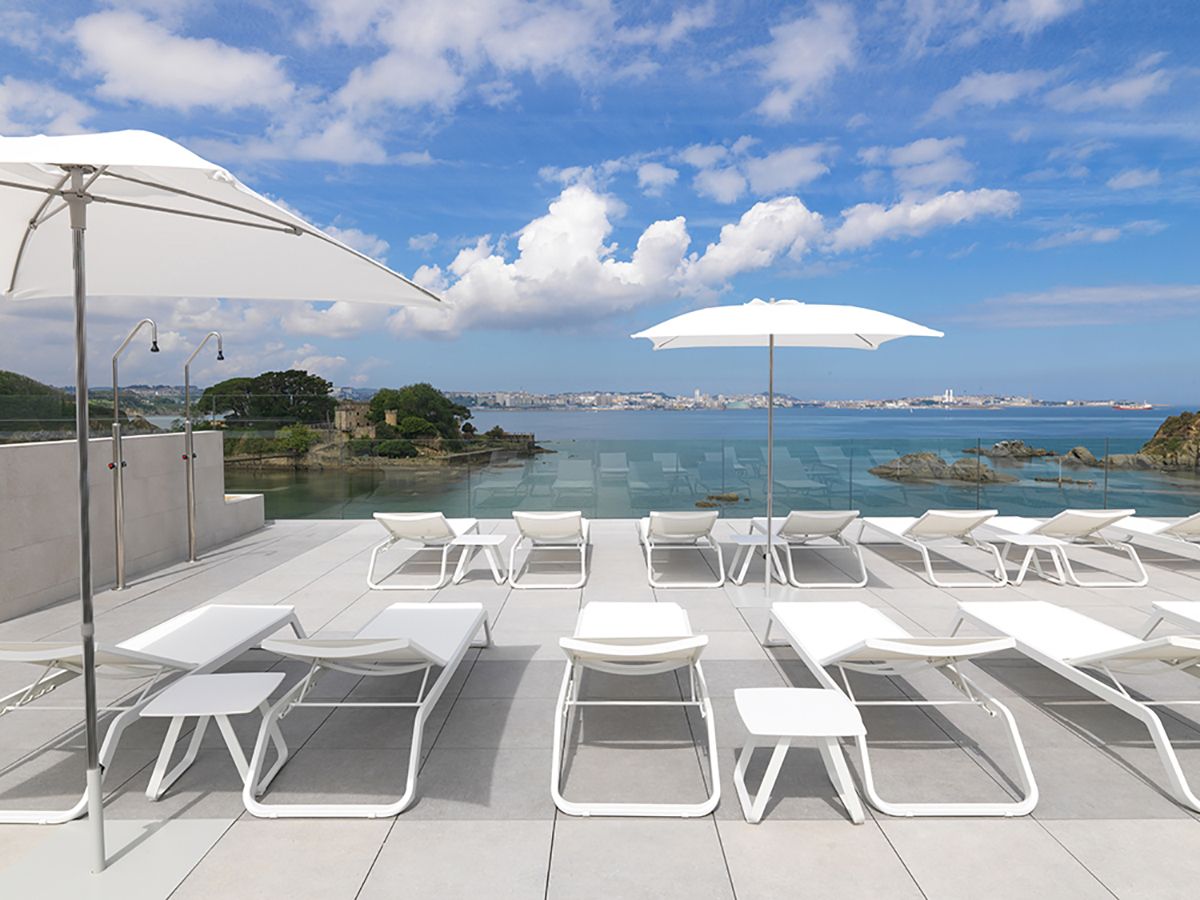 VILA sun loungers | EZPELETA
The lounger is available with or without arms in white, taupe and anthracite. To ensure a greater comfort, the reclining back can be set to five different positions.
FADO chair. By Ezpeleta Design Team
Made in and inspired by Portugal, the attractive, stackable FADO chair is available in 7 different vibrant colours and is ideal to equip the terraces of hotels, bars and restaurants.
FADO chairs | EZPELETA
Made of fiberglass-reinforced polypropylene, the chair is fully recyclable and UV resistant.
IBIZA daybed. By Ezpeleta Design Team
The new IBIZA daybed is a perfect option for those who adore sunbathing in style and comfort. Advanced materials ensure the resistance of IBIZA to intense use and to atmospheric agents providing an impeccable performance in any outdoor space.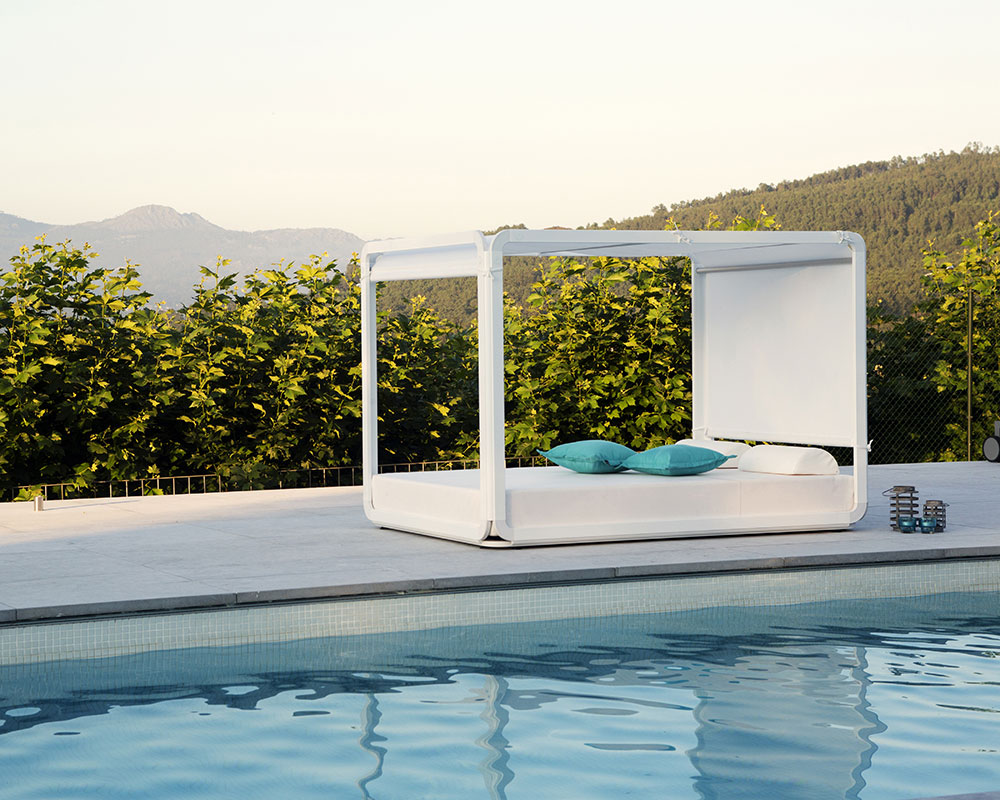 IBIZA sun lounger | EZPELETA
Its lacquered aluminium structure is joined together by connecting pieces made of polyamide with fiberglass and lacquered stainless screws. The canopy is made of Dralon® fabric which is durable and resistance in the outdoors. The 15 cm thick mattress and the pillows are made of high-density foam upholstered in Nautic waterproof fabric. IBIZA is also available in XL format and is also provided with reclining backrest in 4 positions. Curtains are available on request.
QUATRO table. By Ezpeleta Design Team
Available in a wide range of shapes, sizes and colours, the QUATRO table collection is the answer to all of your decorative needs.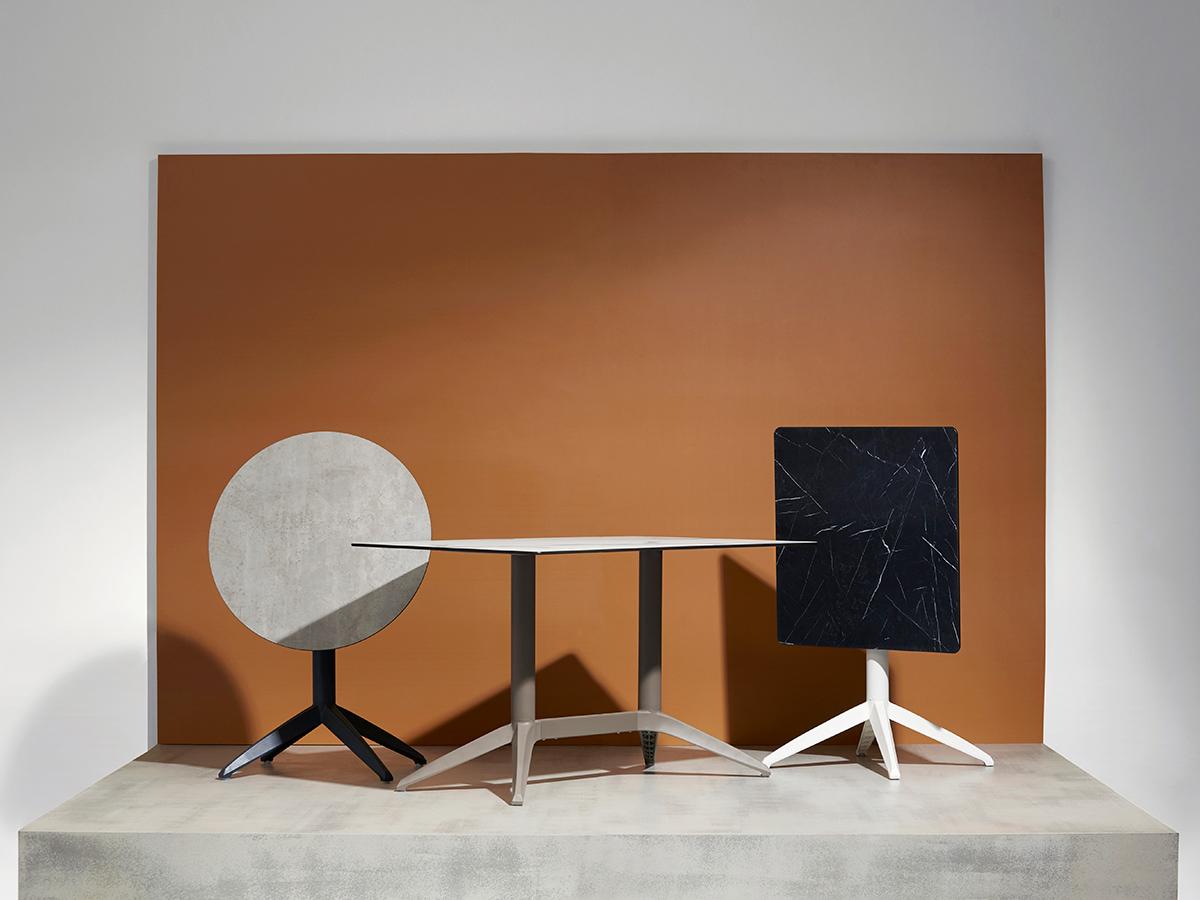 QUATRO table collection | EZPELETA
It can be combined with different models of chairs and colours from the firm's to create truly unique spaces in indoors and outdoors.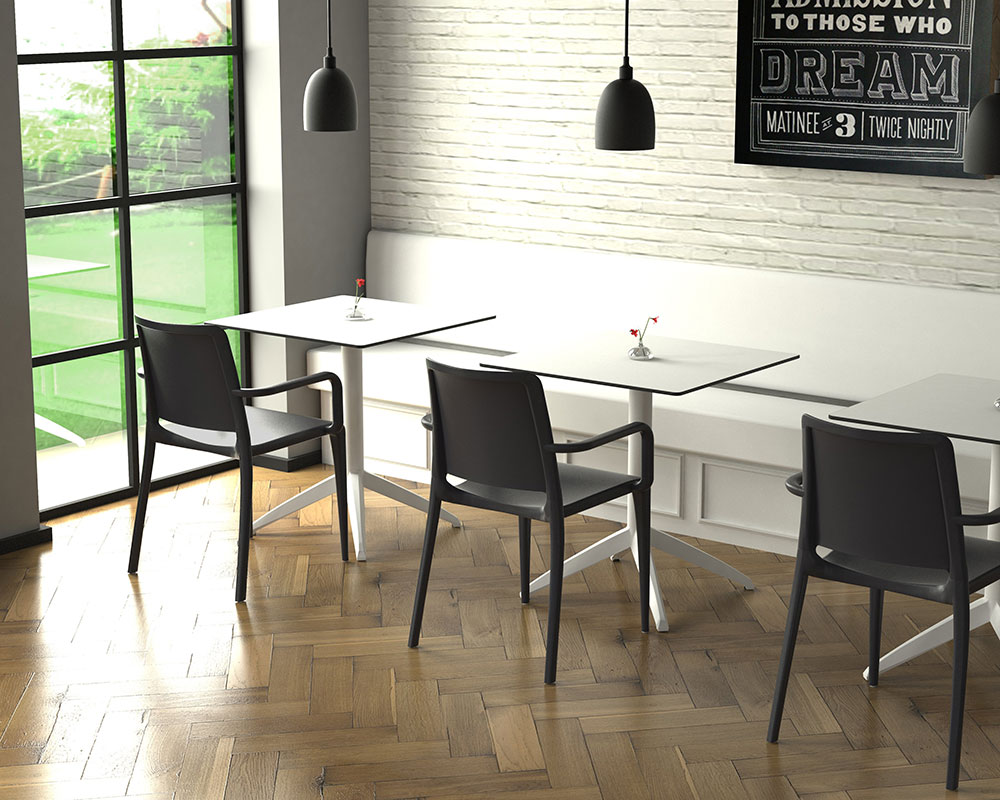 QUATRO FIX table | EZPELETA
The table is offered in 5 different versions – QUATRO FIX, QUATRO FOLD, QUATRO DUO FIX, QUATRO HIGH FIX, QUATRO HIGH FOLD – in fixed or folding versions. The compact tabletops, available in different colours and sizes, are supported by a base with fiberglass-reinforced polypropylene leg and lacquered aluminium tube. Adjustable leveling feet.

For more information, visit: www.ezpeleta.com