imm cologne 2020: iSiMAR. Contemporary furniture with a strong Mediterranean identity
December 23 / 2019
In iSiMAR collections metal, colours and attractive designs combine to create furniture that express the Mediterranean lifestyle and make spaces inviting, relaxed and playful. This is the main mission of this Navarra-based company which was founded in 1966 and since then has been continuously reinventing itself by changing their product line to catch up with market needs and trends.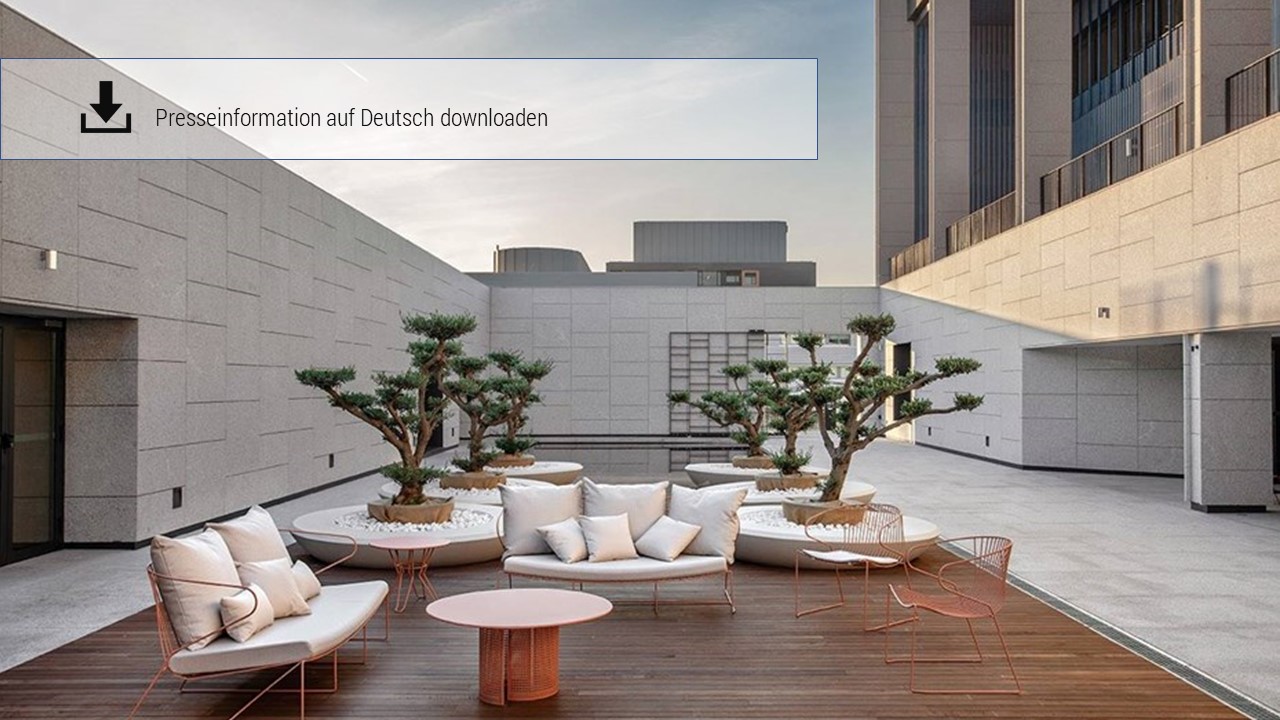 BOLONIA outdoor lounge collection. iSiMAR
Today iSiMAR is a producer of contemporary metal furniture for both residential and contract use. Made of galvanized steel and aluminium, all the furniture is in-house manufactured through state-of-the-art techniques that allow the company to push the boundaries of design and innovation.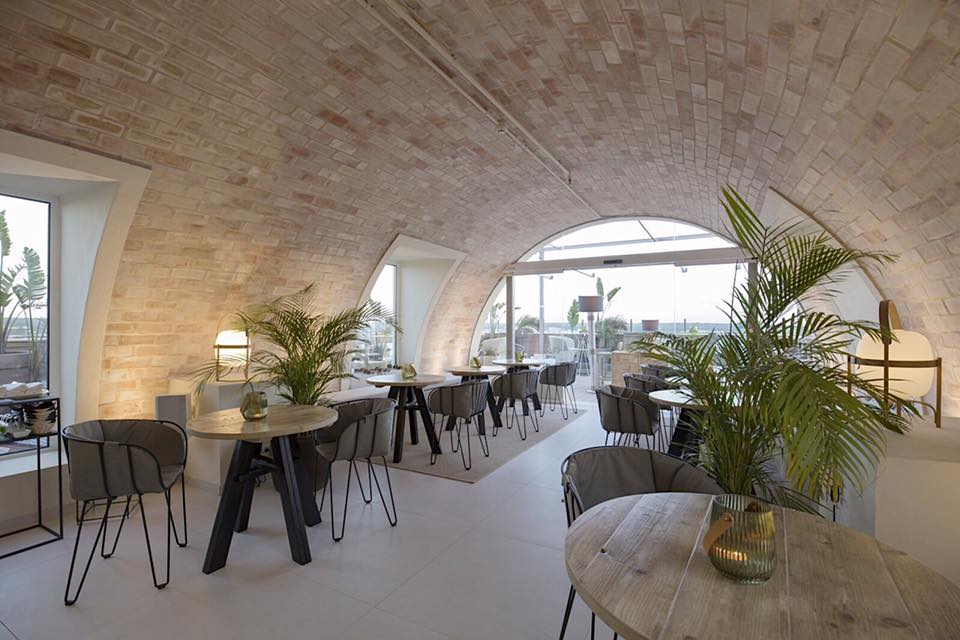 OLIVO chairs. iSiMAR
In addition to the designs of the iSi Design Group team, the firm collaborates with recognized industrial and interior designers – ILMIODESIGN, Matteo Thun Atelier, Chaput&Guijarro, Glorimar Santiago – on developing collections aimed at enhancing spaces through their attractive and colourful designs.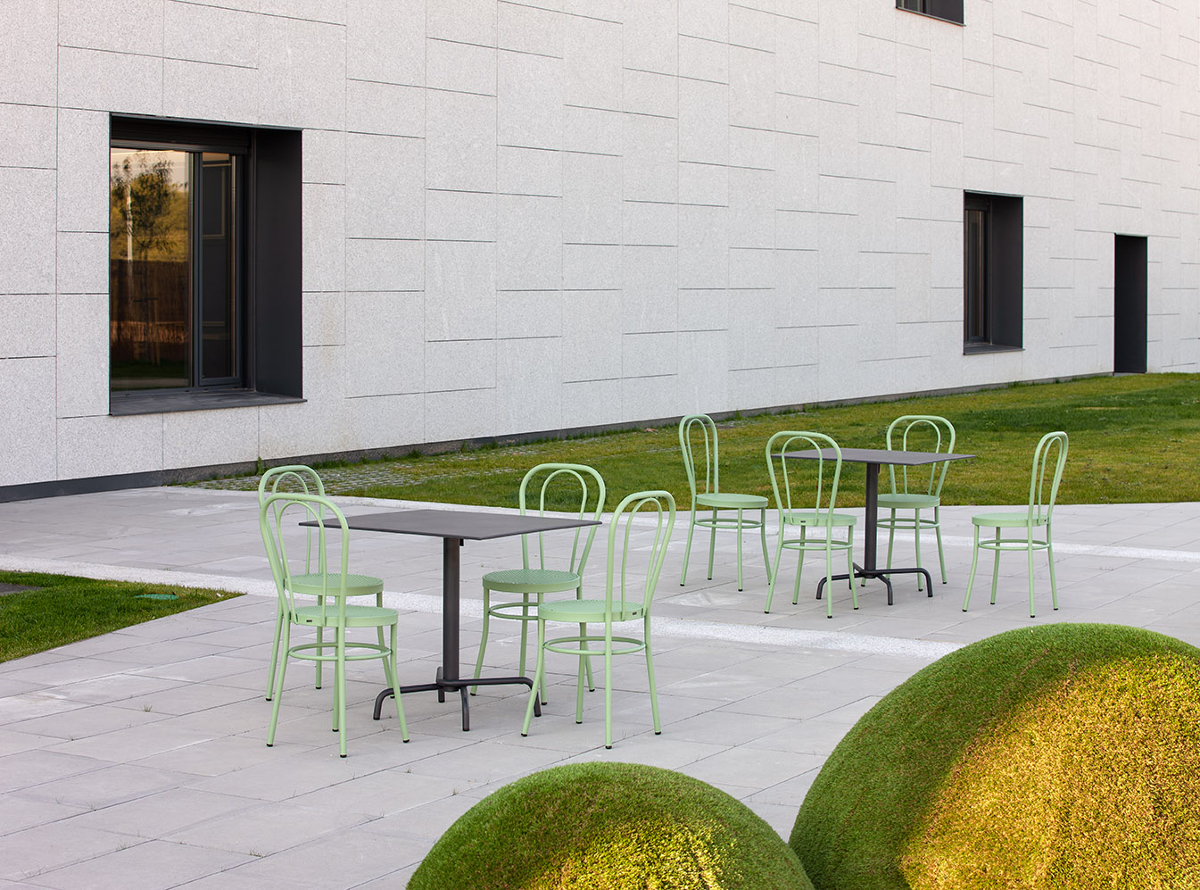 PUERTO chairs & MUELLE table. iSiMAR
Colourful chairs, appealing stools, original tables, versatile accessories and cosy lounge chairs will be on exhibition at the imm cologne in the Pure Atmosphere area, reserved to high-end brands and their special approach to interior culture. These are designs that reflect not only comfort and style, but also quality and durability, made of easily recyclable materials based on their commitment to the environment.
PARADISO and PUERTO of iSiMAR, the retro appeal
This firm is constantly evolving and therefore, not only expresses its fascination with contemporary design, but it also draws inspirations from retro styles. Proof of this is the attractive PARADISO collection, a creation by ILMIODESIGN based on the MiMo (Miami Modern) aesthetic of the 50s. The family includes stools, chairs and tables that evoke, through their charming design and shades of colour, the elegance and glamour of the prosperous south-east coast lifestyle in the 50s.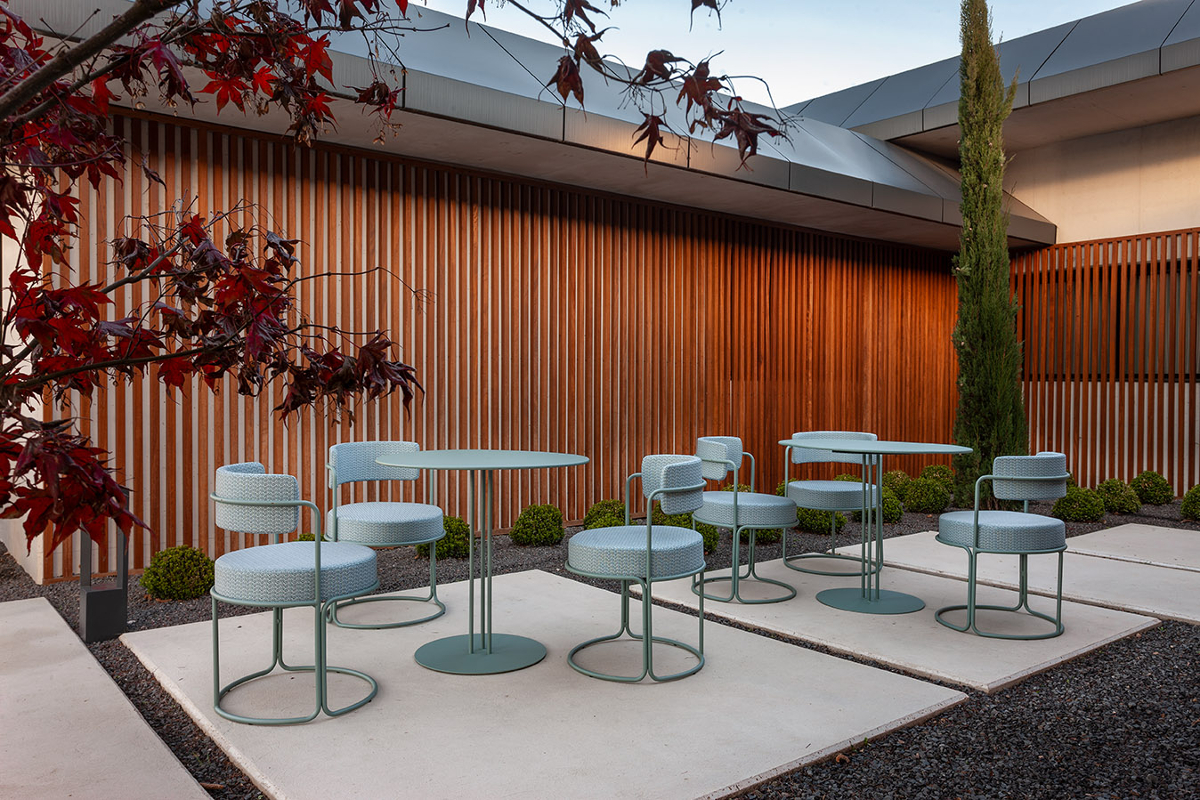 PARADISO collection. ILMIODESIGN. iSiMAR
It is available in different sizes to maximise comfort for any type of situation. Structure comes in a wide range of colours, ensuring a perfect adaptation to indoor and outdoor spaces.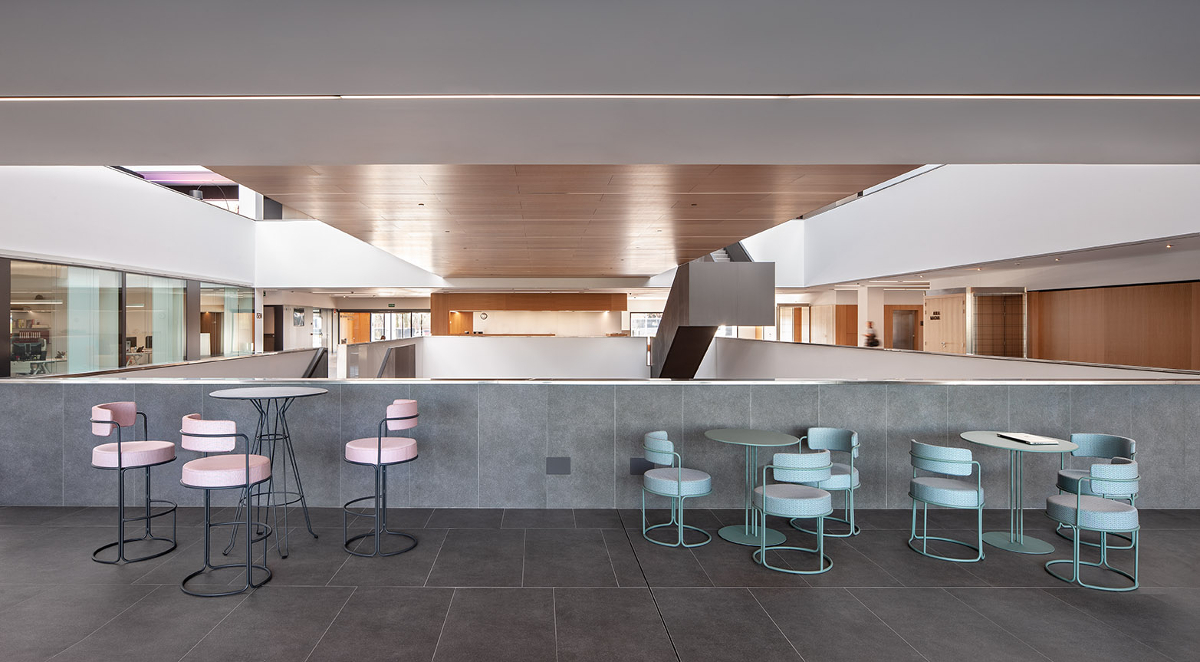 PARADISO stools. ILMIODESIGN. iSiMAR
The PUERTO family of chairs and stools, on the other hand, is a restyling proposal of one of the icons of the furniture design history.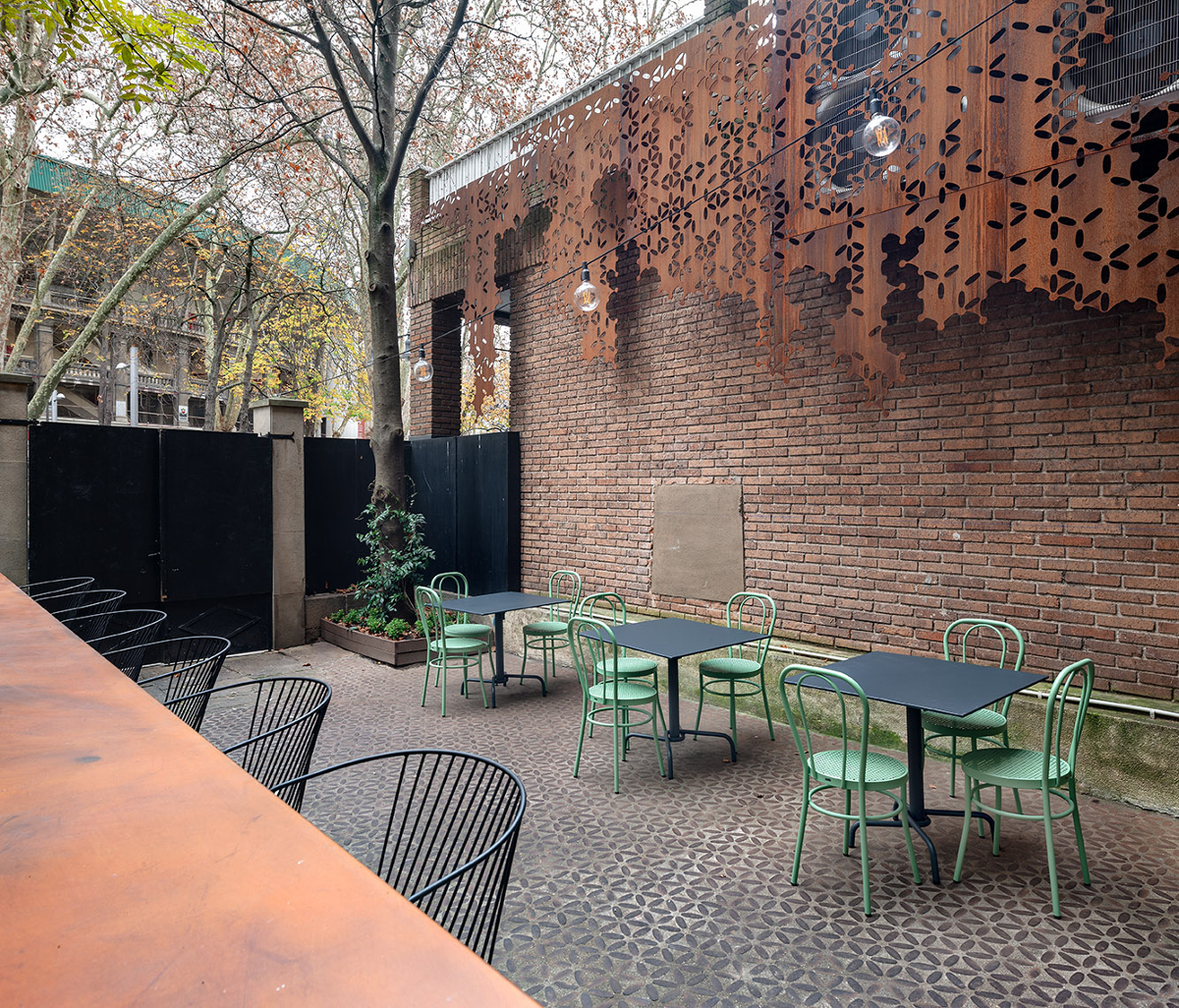 PUERTO chair. iSiMAR
Made of galvanized steel, it features a light yet resistant and functional structure. To accentuate its great versatility, this collection is now available in 18 types of upholstery.
ISiMAR's BOLONIA, OLIVO and LAGARTO collections
Purely Spanish in inspiration and style are most of the latest collections of the brands, such as the BOLONIA, OLIVO and LAGARTO families which have been extended with new additions for more functionality and versatility.
The Mediterranean Sea, and specifically the beach of Bolonia in Tarifa -one of the last unspoiled beaches of the South of Spain-, is the main source of inspiration for the BOLONIA collection. The smooth, elegant lines of the chairs and lounge chairs truly imitate the waves of the sinuous dunes; a nature-inspired design which invites to relax and enjoy the Mediterranean way of life.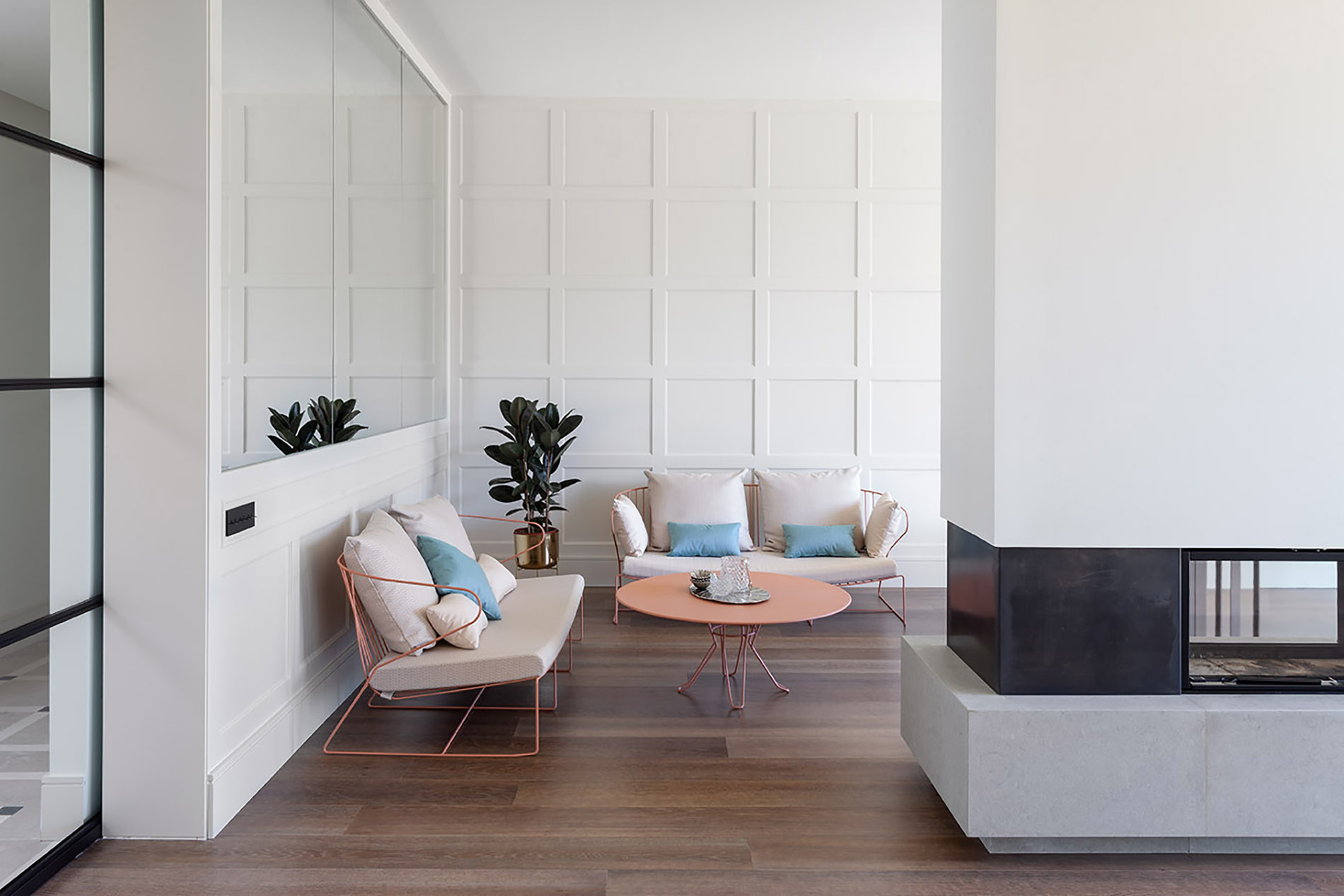 BOLONIA lounge collection. iSiMAR
The Mediterranean landscape is back with the OLIVO collection which draws inspiration from the olive trees, a millenary presence in the Spanish countryside. With a galvanised steel structure offered in 30 different colours, this piece perfectly fits an indoor dining room or a terrace adding a Mediterranean touch to the space. Together with the armchair, the firm introduces the OLIVO lounge chair, a brand new option to enjoy life and relax in private residences or contract projects.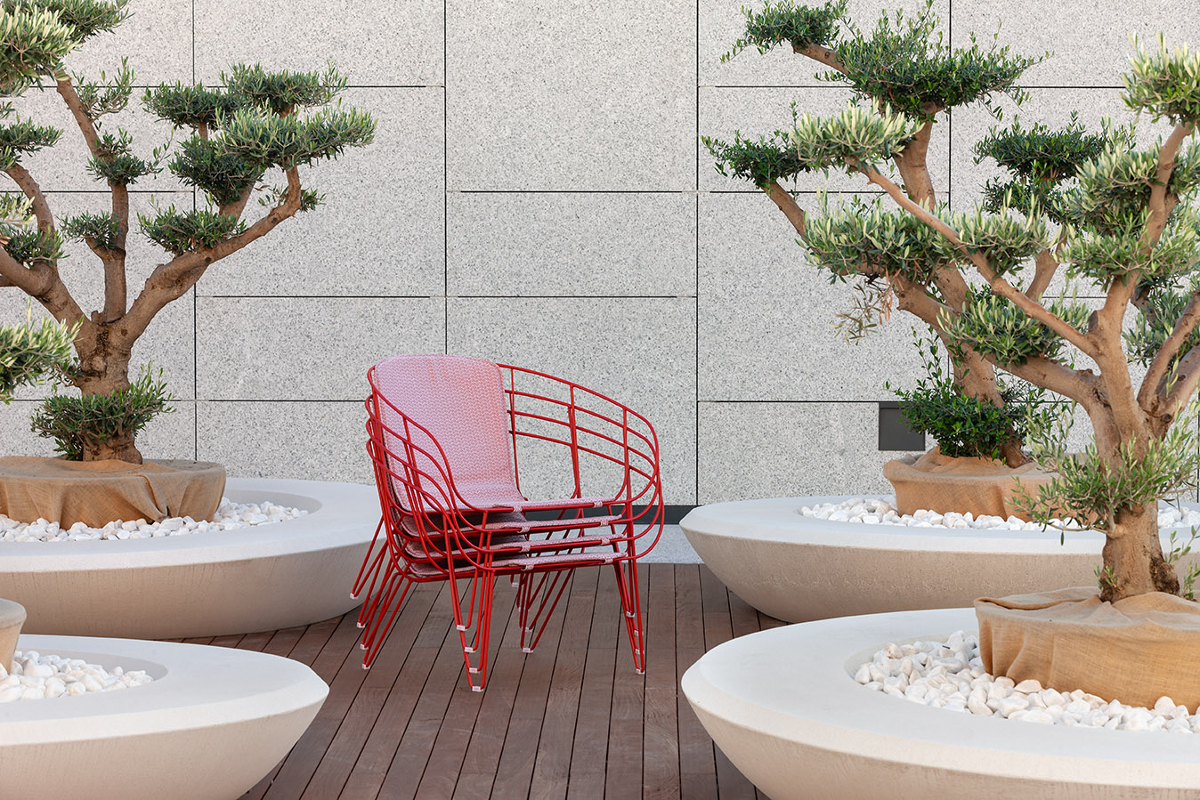 OLIVO lounge chair. iSiMAR
Designed by ILMIODESIGN Studio, the already popular LAGARTO modular sofa has new pieces to combine with: LAGARTO sofa, LAGARTO poltrona, LAGARTO table and LAGARTO stool and mini stool. These novelties join the collection to provide new options to originally furnish any space. And that's accurate; thanks to the galvanised aluminium and the polyester powder coating they work well in both indoor and outdoor spaces.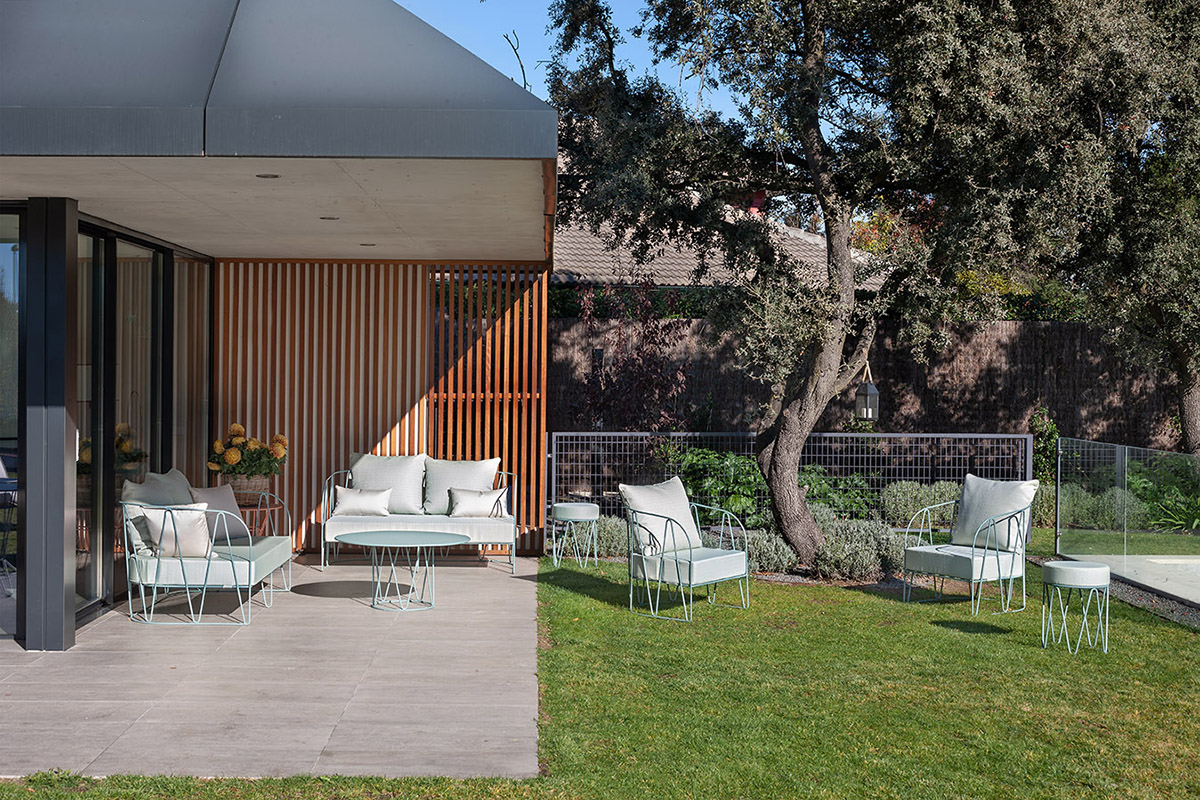 LAGARTO outdoor lounge collection. ILMIODESIGN. iSiMAR
As many other products of the brand's catalogue, the new collections are suitable for indoor and outdoor use and are offered in 29 colours to match different ambiences and tastes.
IMM location: Pure Atmospheres Hall 11.1 | E050
For more information: www.isimar.es