Maison&Objet Paris 2020: TREKU, charming storage furniture with a timeless appeal
December 24 / 2019
Now in its third generation, the family-run TREKU has made a name of itself as a manufacturer of impeccable furniture for contemporary living spaces, bedrooms and home offices. What started as a small workshop in 1947 in Zarautz, a Basque coastal town known for its tradition of carpentry and woodworking, has now developed into a large and state-of-the-art factory that strives to keep pace with its time without abandoning its remarkable expertise in cabinetmaking and veneering.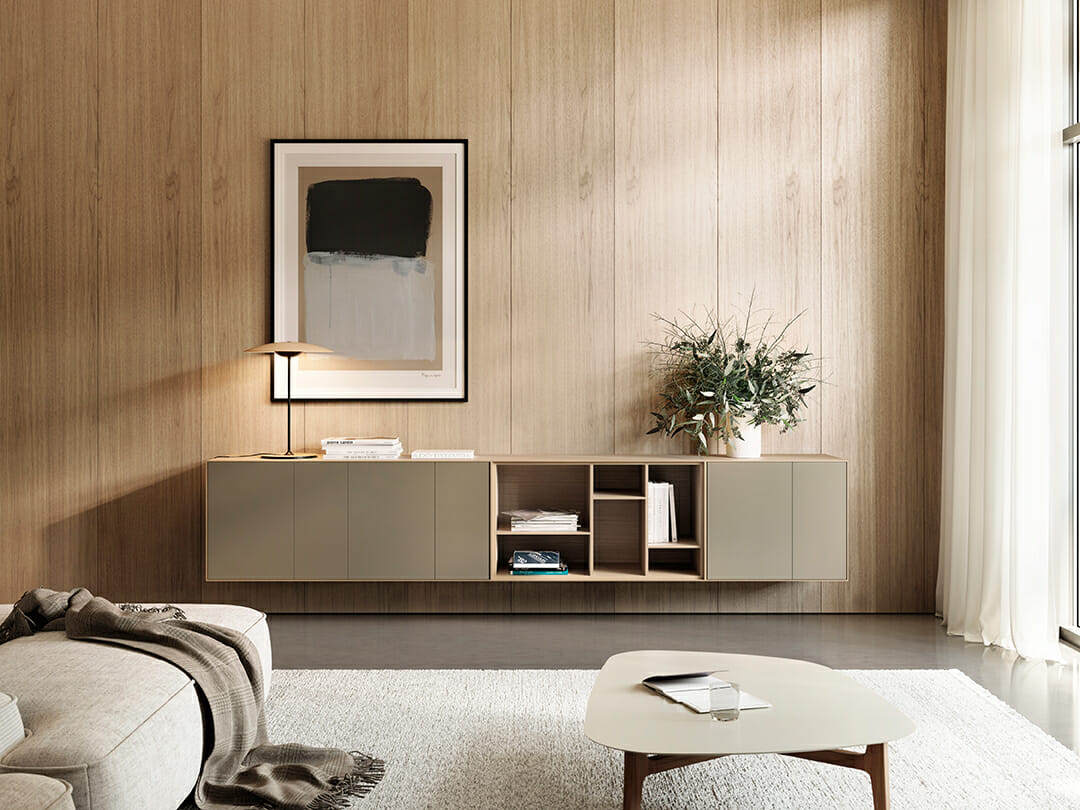 LAUKI wall-mounted sideboard. Ibon Arrizabalaga. TREKU
This combination of traditional woodwork and innovative industrial production opens up to a world of possibilities when it comes to assembling, machining and high-precision cutting. TREKU furniture is, as a matter of fact, highly appreciated for its clean, well-defined lines that provide pieces with character and refined elegance.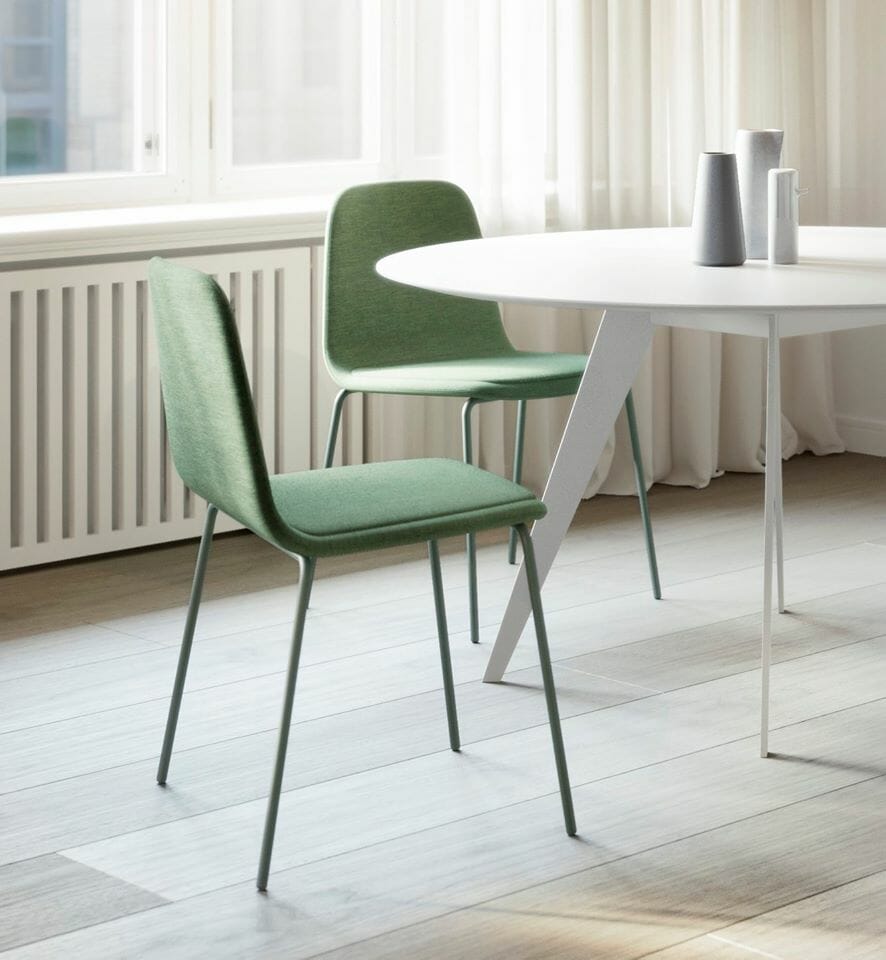 BISELL chairs & AISE table. TREKU
Staying true to its founding values based on impeccable craftsmanship and quality, TREKU has developed a timeless range of practical contemporary furniture that can be tailored to meet the needs of clients. Most of the designs are devoted to storage, including shelving systems, capacious sideboards, media units, modular storage cabinets, tables and chairs.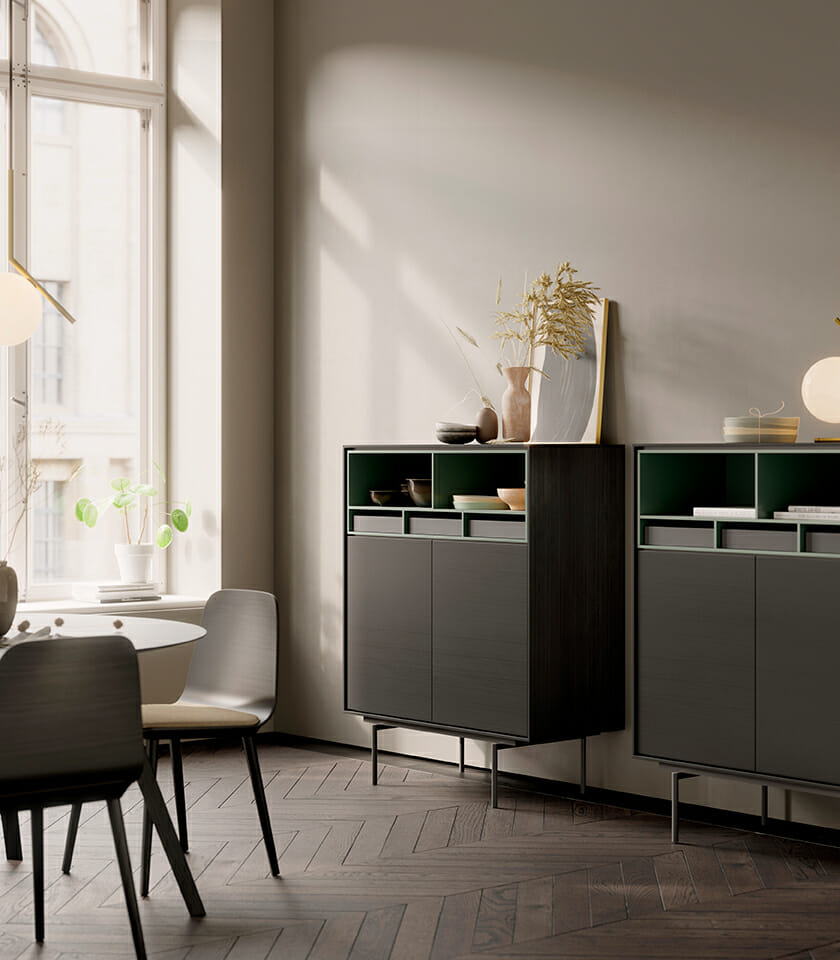 AURA sideboards. Angel Martí & Enrique Delamo. TREKU
At the M&O they will present the new items of the best-selling AURA and LAUKI collections, the new version of the BISELL chair, new finishes and some new launches, such as the new bookcase designed by Valencia-based studio Yonoh.
AURA collection, a new take on tradition
Tradition and modernity combined in this Nordic-inspired collection of furniture and sideboards for living and dining rooms. The hypernatural finish of walnut and oak wood gives the furniture its characteristic natural look while lacquers bring it to life with their rich choice of neutral and earthy colours.
AURA sideboard. Ángel Martí & Enrique Delamo. TREKU
Periodically, the collection is updated with new features that give it a new twist while preserving its original essence. In the latest years, new additions have included sliding doors, divided drawers and console options that have opened to new possibilities of configuration.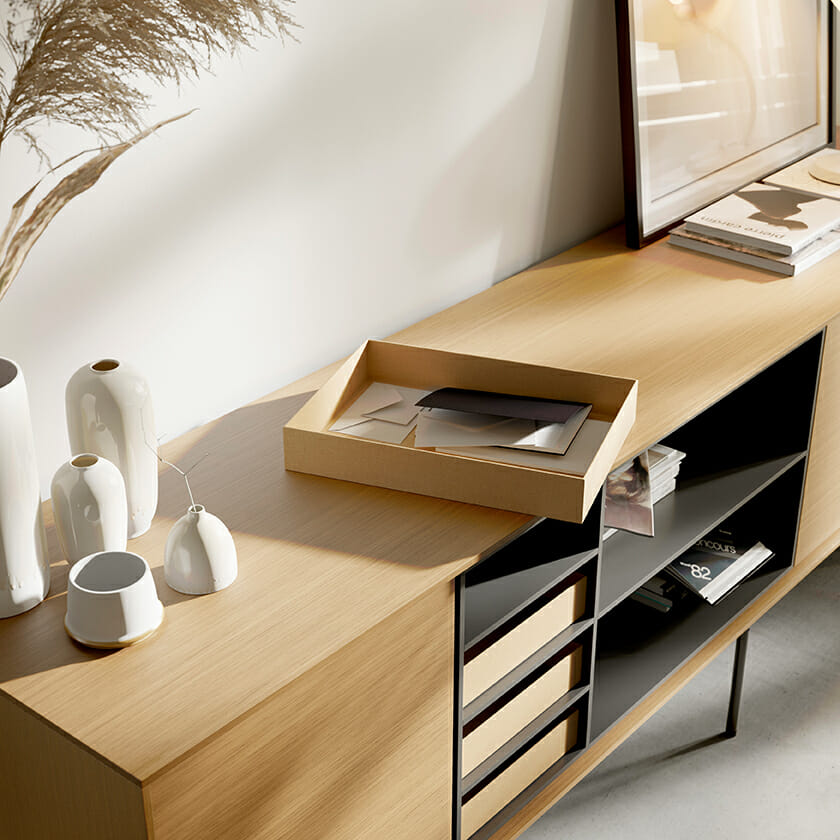 AURA sideboard and new boxes. Ángel Martí & Enrique Delamo. TREKU
This year, the firm has added two new options: new cylindrical metal legs and decorative imitation-fabric boxes to place in modules specifically designed for them.
LAUKI collection, elegant and essential
The little details of the LAUKI collection, such as the finish of the drawer joints and the slim profile, give it a special elegance and sophistication.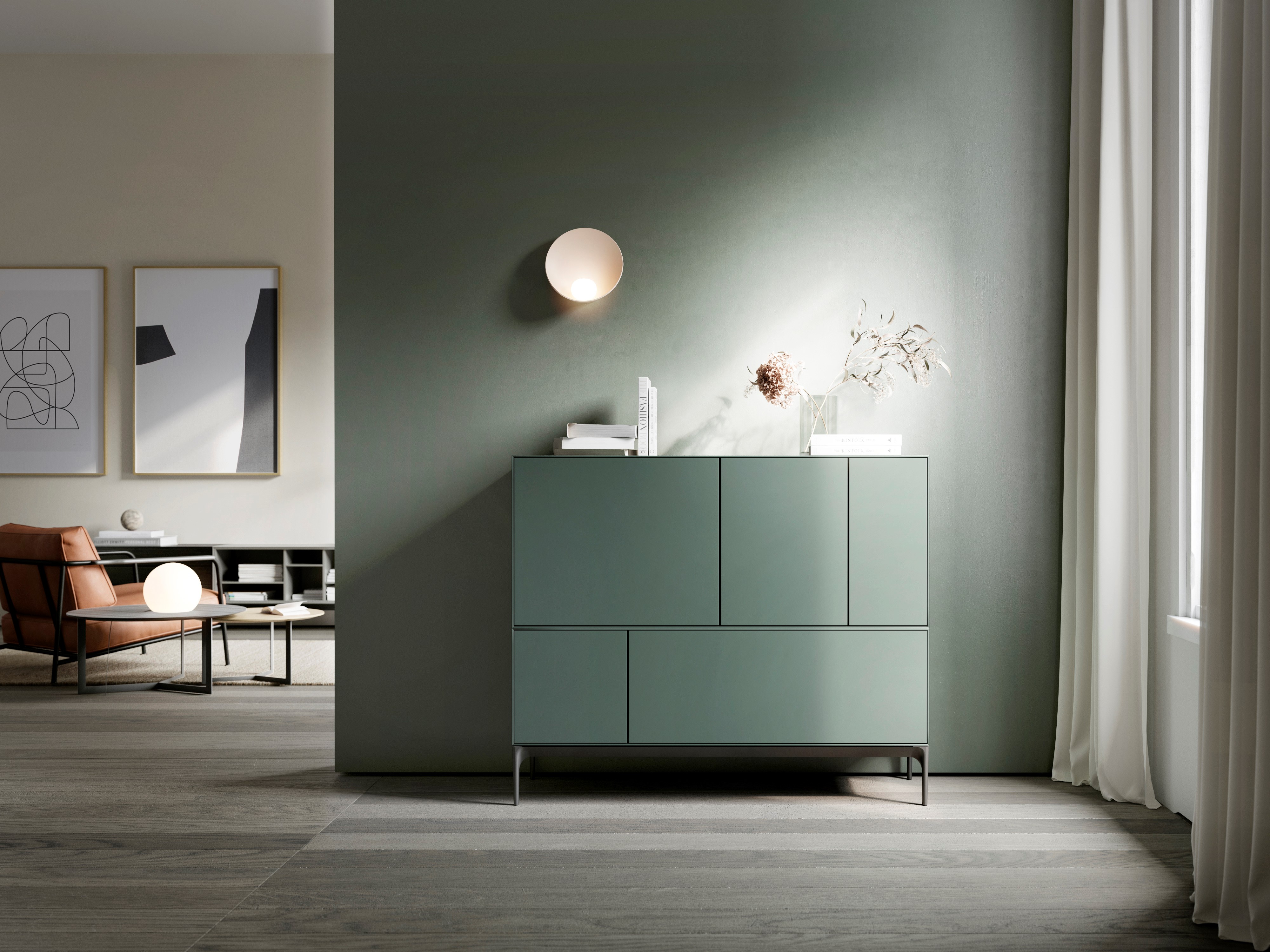 LAUKI sideboard with asymmetric modules. Ibon Arrizabalaga. TREKU
LAUKI offers a range of individual storage boxes in different shapes, sizes and colours that can be arranged in different configurations: aligned on the floor, piled up or wall-mounted.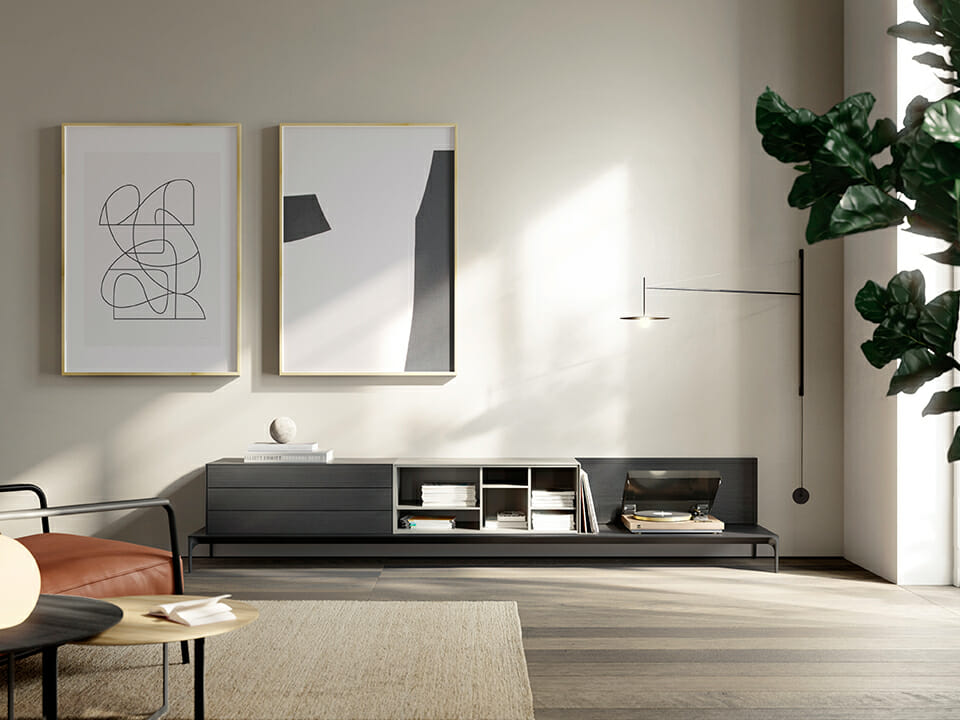 LAUKI media furniture. Ibon Arrizabalaga. TREKU
For a more sophisticated look, the collection has been enriched with new elegant features that include new legs with a rounded, organic design and a new base with legs on which modules can be placed in a very creative way.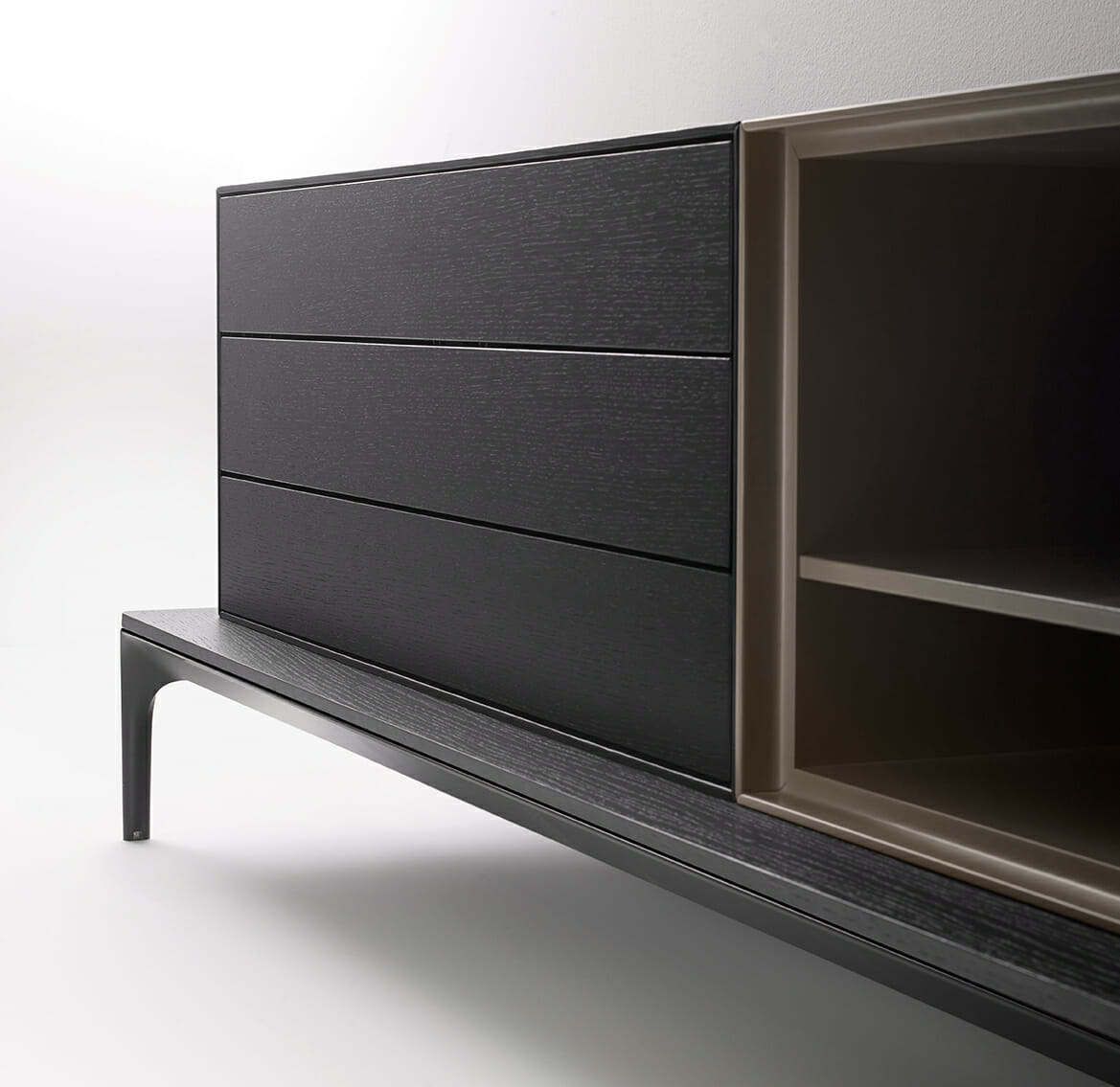 New features for the LAUKI collection: new base and legs…
The new modules with asymmetric doors make it possible to create infinite different configurations that are both beautiful and dynamic.
BISELL chair, comfort and timeless design
Designed by Manel Molina for TREKU, the BISELL chair has a solid wood structure and a seat that can come upholstered in different colours. The family has been extended to include a stool and a lounge chair that increase its possibilities of use at home or in commercial environments.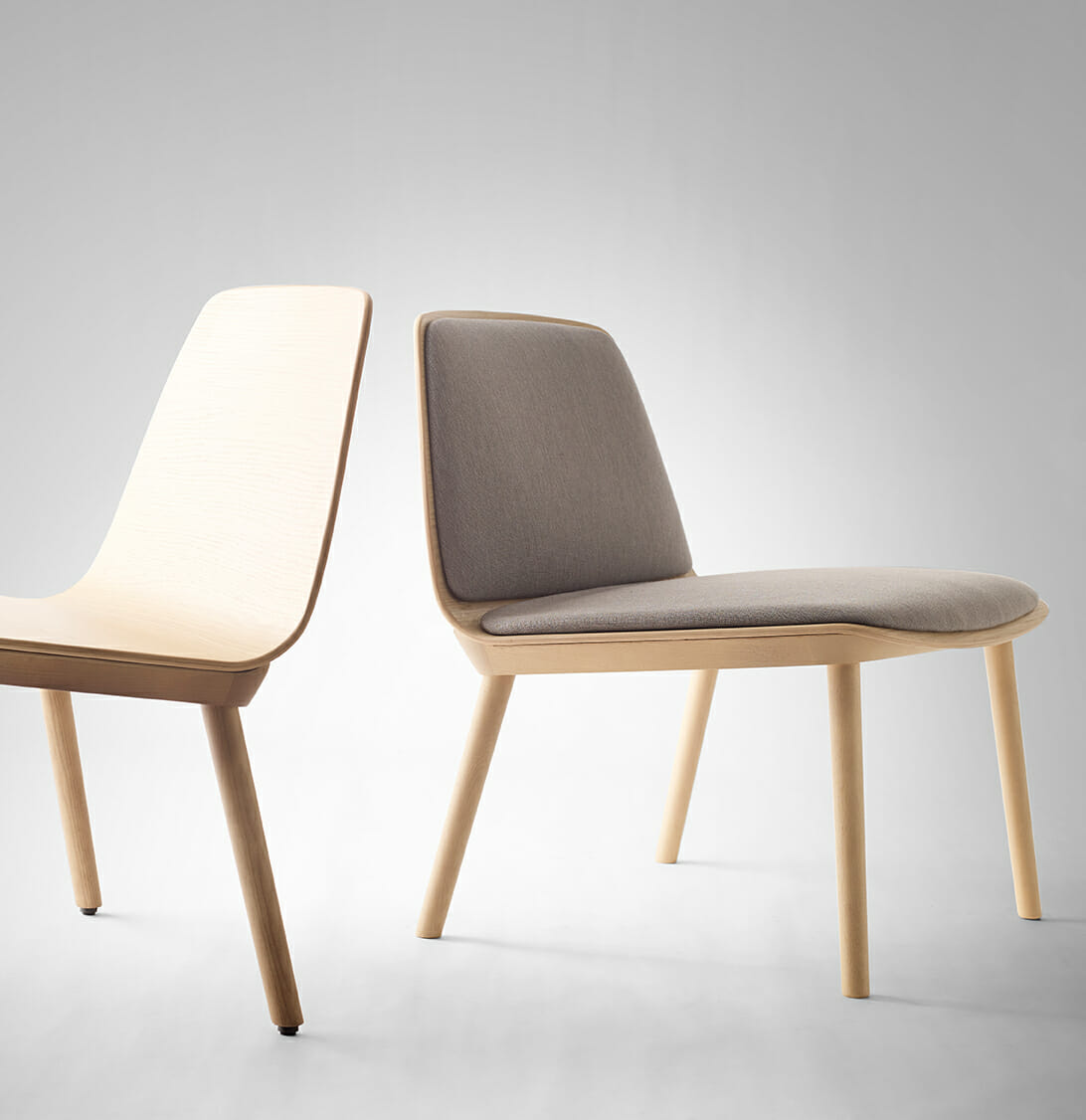 BISELL lounge chair. Manel Molina. TREKU
The stool is available with an upholstered or wooden seat, the lounge chair with a wooden or upholstered frame, with or without pads.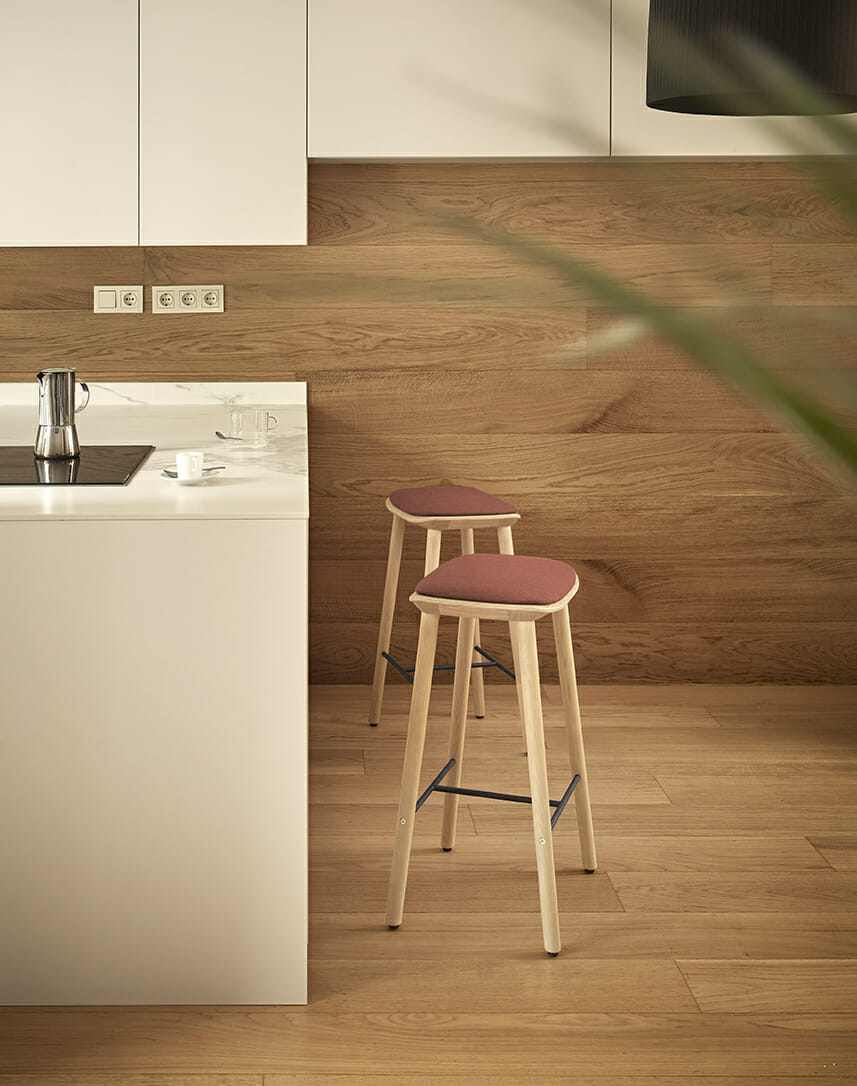 BISELL stools. Manel Molina. TREKU
A metal base, customizable in different lacquer colours, has also be added for a better adaptation to spaces and tastes.
TREKU furniture illustrates TREKU's commitment to customer choice. Its storage solutions are anything but uniform and dull. You can personalise them specifying dimensions, deciding the number of drawers and dividers your want, choosing your style of base and selecting from deluxe finishes including walnut, oak and a variety of coloured lacquers… Just start creating!
New bookcase system design by Yonoh. To be launched at the imm cologne and M&O Paris…
M&O location: Hall 6 | Today Signature | Stand M44 / O43
For more information: www.treku.es