Virtual Salone Milano 2020: EZPELETA, environmental-friendly solutions for your outdoors
June 2 / 2020
In 1935 EZPELETA started its activity as an umbrella manufacturer. Nowadays the company remains a 100% family business consisting of a group of companies that has expanded its product offerings by adding all types of outdoor furniture to its original umbrellas. With 4 factories in Spain and Portugal, this leading contemporary furniture company -already in its third generation-, designs and manufactures all kind of outdoor furniture and parasols for the hospitality sector: chairs, tables, sun loungers, daybeds, space dividers and outdoor cushions.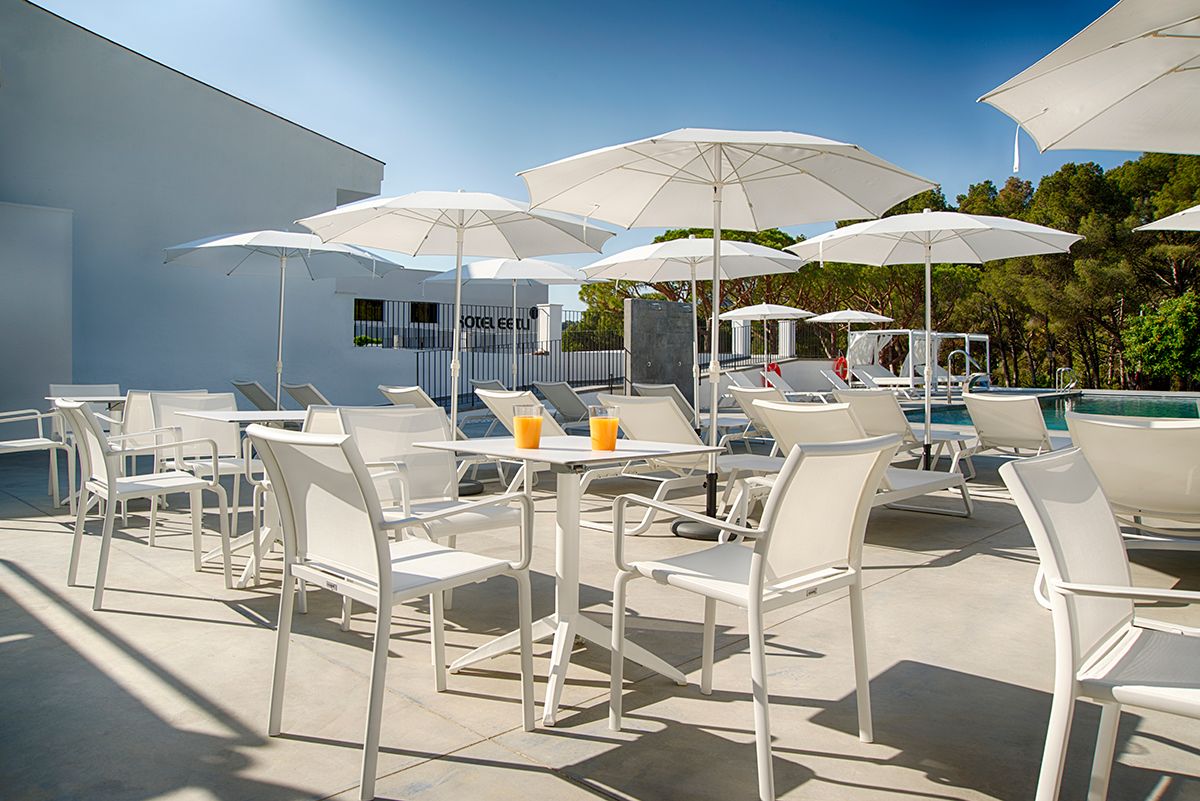 Innovation, environmental awareness and achieving maximum customer satisfaction are the key points in EZPELETA's philosophy. The company can boast extensive expertise in three main technological processes to produce its outdoor furniture and parasols: textile production, metalwork and finishes, and plastic injection. In recent years the company has also prioritised the use of polypropylene in the manufacture of their latest collections. The reason? It is a lightweight material, extremely comfortable, resistant and, in addition and a key aspect, recyclable.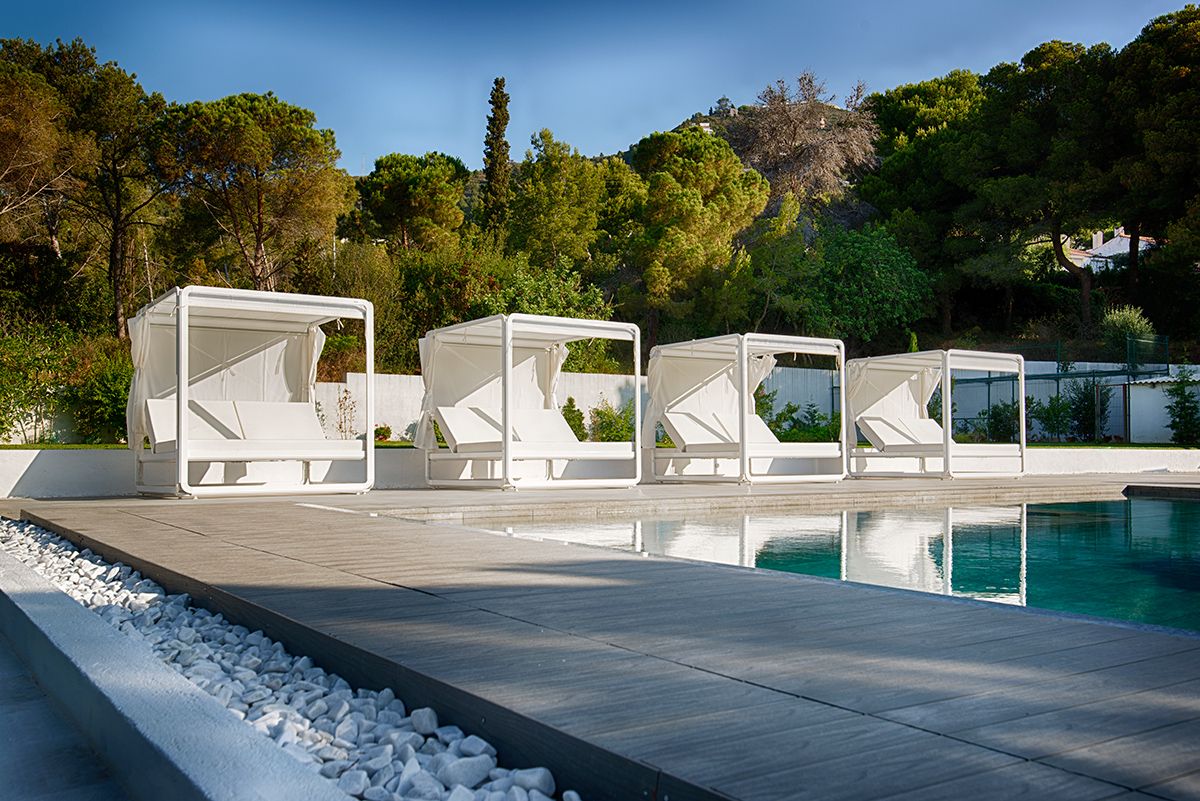 IBIZA daybed | EZPELETA
Let's have a look at EZPELETA's novelties for 2020. The perfect choice to create functional, long-lasting, and environmentally friendly, contemporary spaces…
EOLO. Anti-pollution parasol. Fully recyclable
Thanks to EZPELETA's extensive experience in parasol production and their strong commitment to innovation, the company has launched this new parasol that combines its stylish design with an innovative environmental consciousness. EOLO is made with a unique fabric that, as trees do, reduces air pollution, neutralizing engine gases and other harmful substances.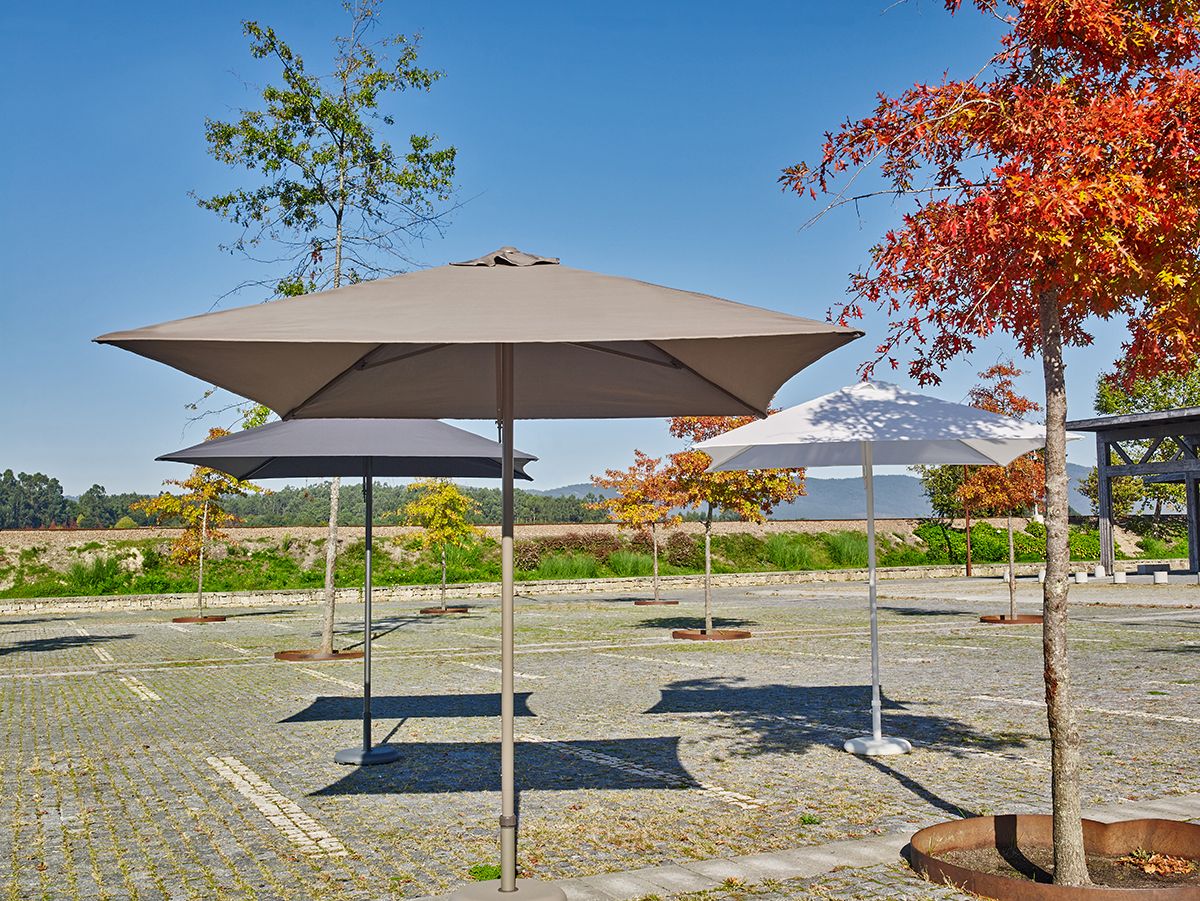 EOLO Parasol | EZPELETA
For the development of this innovative parasol, EZPELETA has signed an agreement with the American company Pureti, manufacturer of the disruptive photocatalytic nanotechnology applied in the fabrics. Upon contact with sunlight and air humidity, the fabric removes harmful substances and cleans the air we all breathe. Two trees have the same anti-pollution effect as one parasol EOLO placed in your backyard garden. An original parasol that has been awarded the well-deserved 2020 reddot award.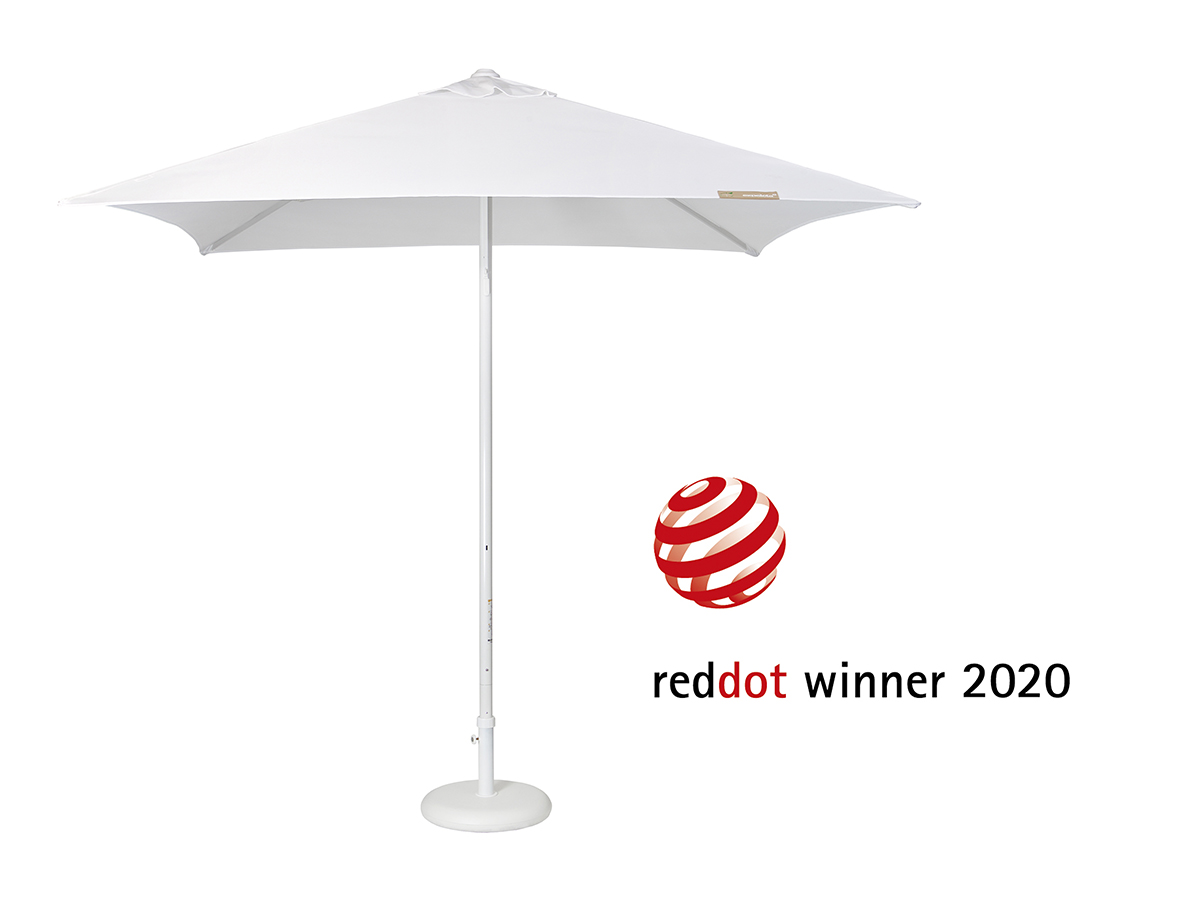 EOLO parasol | reddot Winner 2020 | EZPELETA
VILA sun lounger
Easy to use and exceptionally durable, the VILA sun lounger is EZPELETA's new proposal for terraces, pools, and relaxation areas. The lounger is available in white, taupe and anthracite, perfectly combining with the range of colours of the side tables, outdoor furniture, parasols, and bases from EZPELETA's contract catalogue.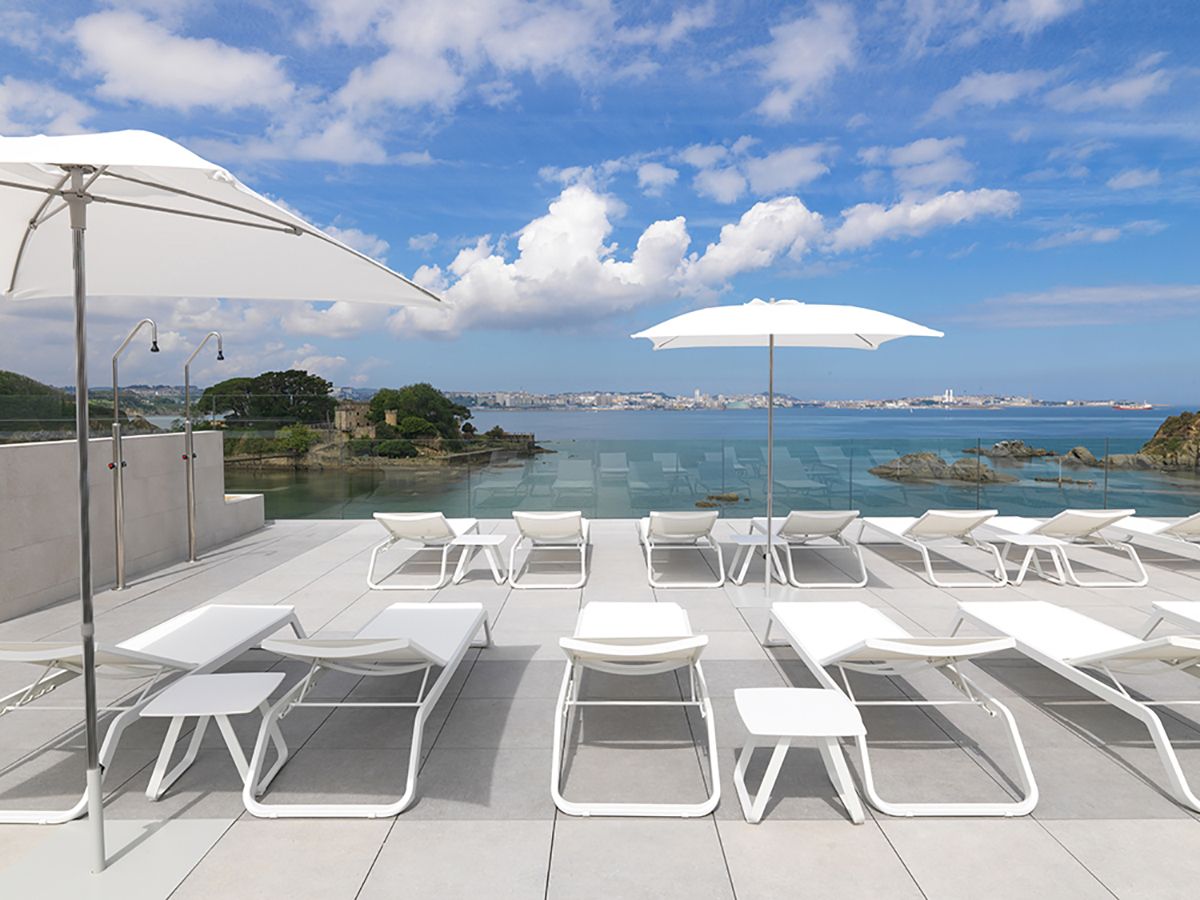 VILA features an aluminium structure, low-maintenance, antibacterial and humidity-resistant Phifertex® fabric, and fiberglass-reinforced polypropylene legs. The whole set is assembled using stainless steel screws and an expander system at the joint of the structure and the legs. Clean design, simple lines and a reclining back which can be set to five different positions for a greater comfort. The perfect choice to make the most of sunbathing.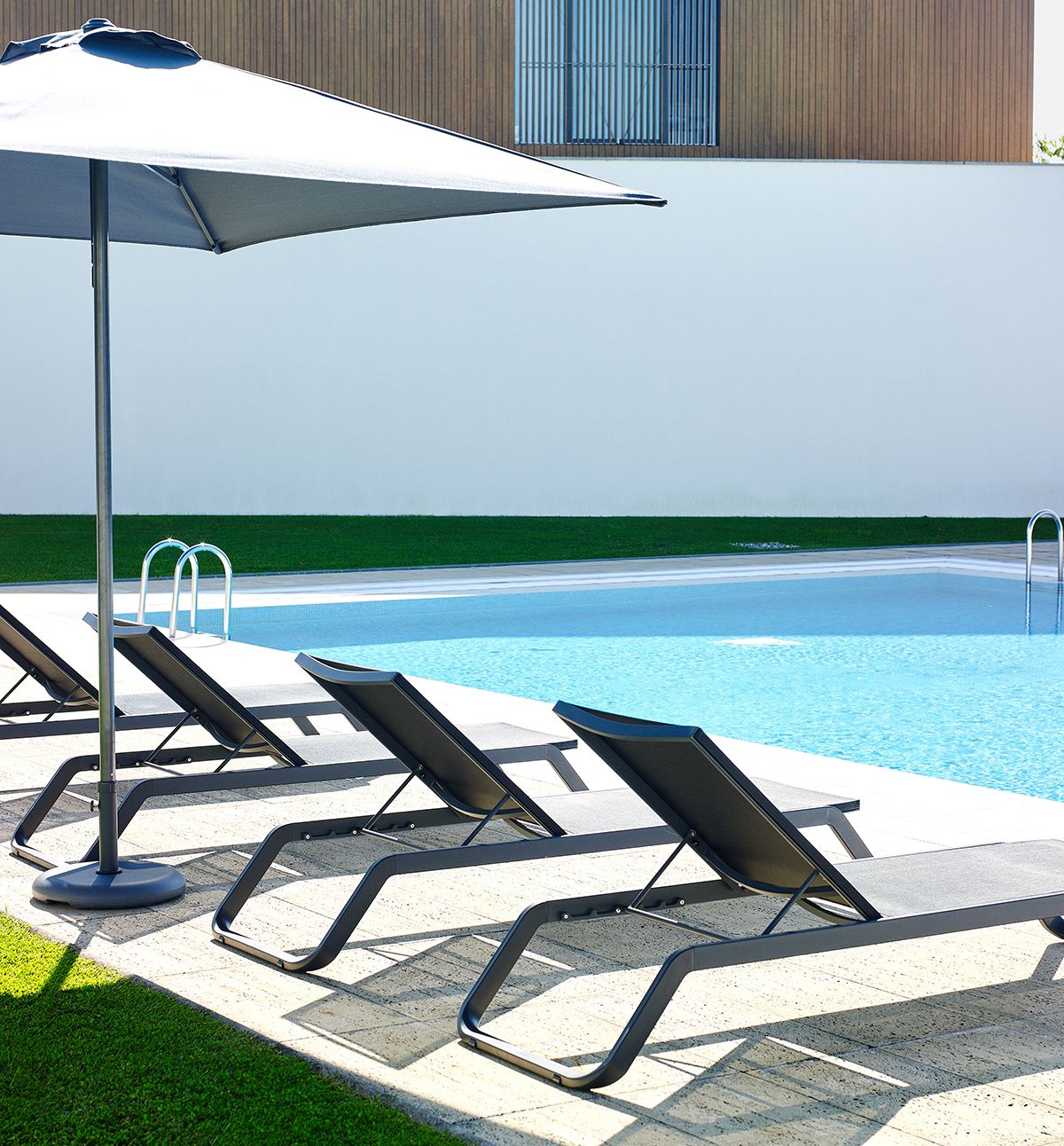 VILA sun lounger | EZPELETA
ROD chair
In the new ROD chair EZPELETA perfectly combines the use of polypropylene and aluminium. These two materials offer outstanding features to the chair as lightness, durability, and comfort.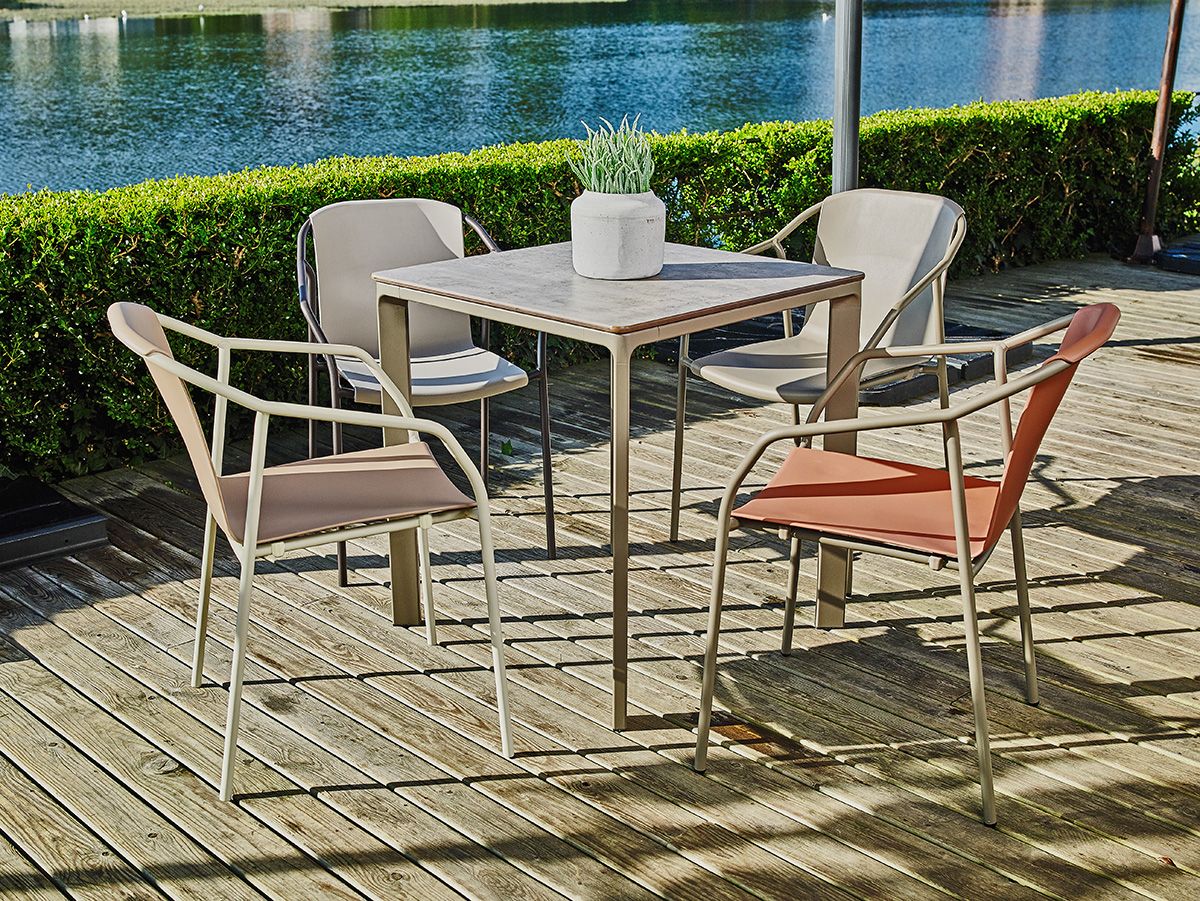 ROD chair | EZPELETA
In line with the wide range of personalisation possibilities offered by the company in all its collections, the ROD chair can be found in a multitude of colours: taupe-taupe, anthracite-anthracite, sand-capucchino, moka-pearl, taupe-terracota, anthracite-blue grey,… Endless options to choose from to decorate your outdoor spaces.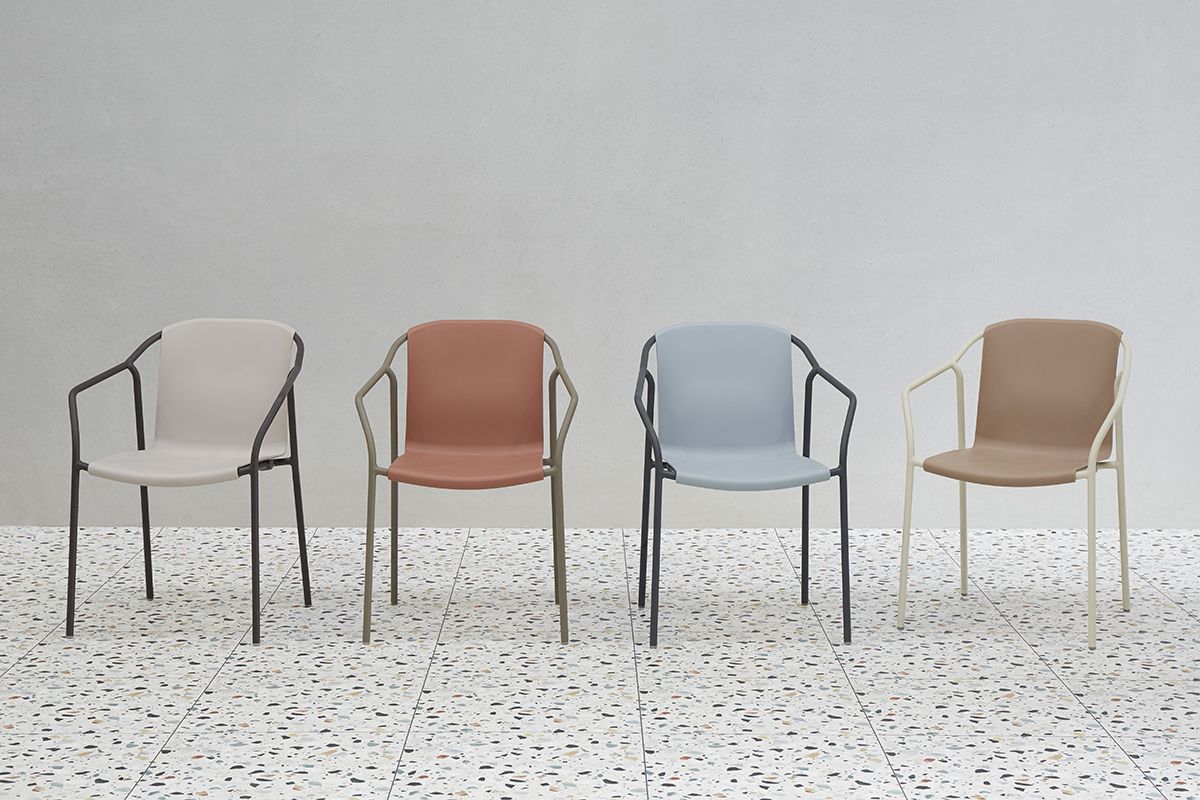 ROD chair | EZPELETA
Along with all the new developments for 2020 mentioned above, EZPELETA offers in its catalogue a wide variety of chairs and tables, specially designed to be used in all types of contract spaces: restaurants, cafeterias, hotels, swimming pools, leisure areas,… The offer includes the QUATRO and ONE tables and the TOWN and ATTIC chairs. Find out all the details by visiting the company's product gallery and website.

For more information: www.ezpeleta.com