Workspace Design Show 2023. OFIFRAN, style & function in your workspace
February 3 / 2023
Impeccable style and high quality are crucial when outfitting a contemporary executive office that impresses clients, boosts employee morale, and even promotes increased productivity. Choosing executive office furniture is then a delicate issue that should be considered with great attention as the office of a CEO or company manager not only has to convey the corporate culture, but it also should be able to better express the elegance and personal style of the leadership. For a business, the first impression is a make-or-break deal.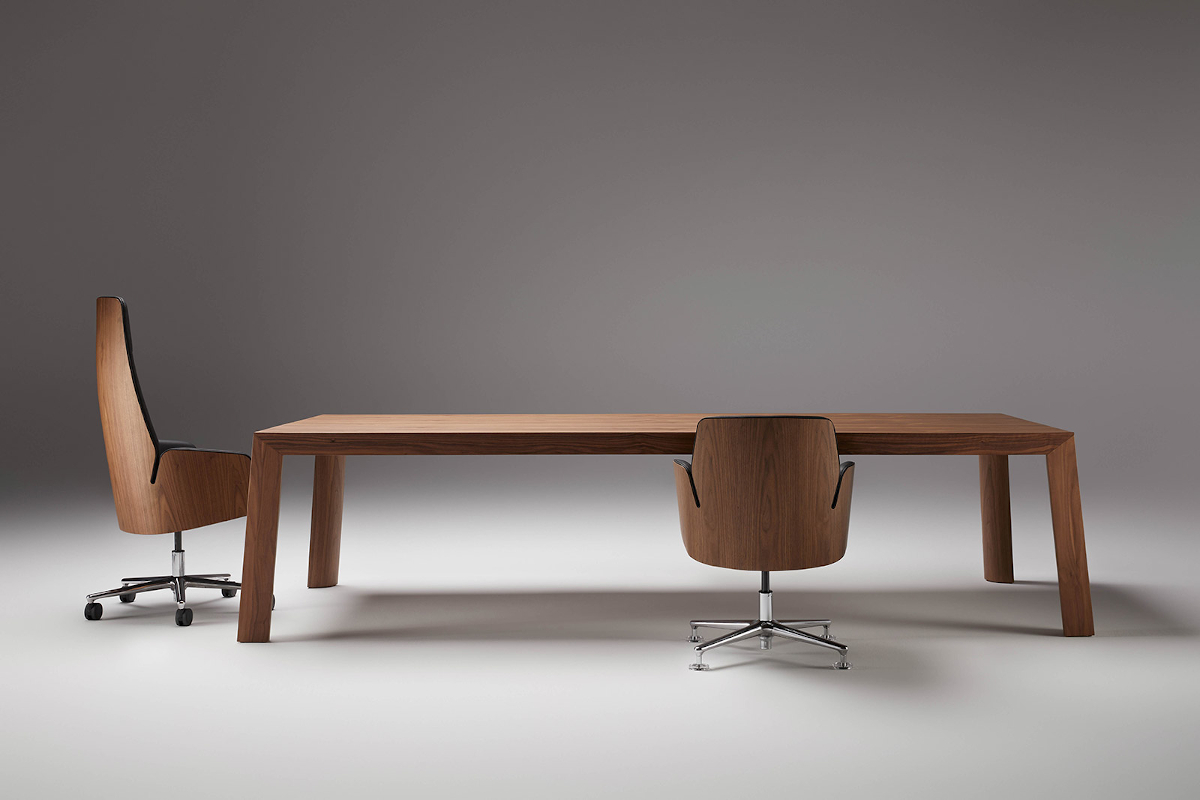 TOLA meeting table | Dorigo Design Studio | OFIFRAN
To meet the demand for sophisticated yet flexible high-class offices, Spanish office furniture specialist OFIFRAN has worked on collections based on well-being and human-centric designs. Timeless aesthetic, natural materials, the combination of exquisite craftsmanship and technology are key features of both the TOLA desk and CHANNEL office chairs which can be combined to offer a plethora of styling solutions for refined, highly personalized executive workspaces.
TOLA desk. By Dorigo Design Studio
One of the most iconic designs of the brand, TOLA is a collection of executive desks with credenza and meeting tables for exclusive office spaces. Veneered with American walnut by expert craftsmen, it can be used to enhance the image of companies and their management.
TOLA desk | Dorigo Design Studio | OFIFRAN
Available in different sizes, lacquer colours, and wood finishes, the TOLA tables feature a 80mm thick tabletop and have 4 robust inclined and veneered legs (110mm) with an internal curved radius of 100mm. Two of the legs have an internal carved section for cable management that is concealed behind a removable trim cover.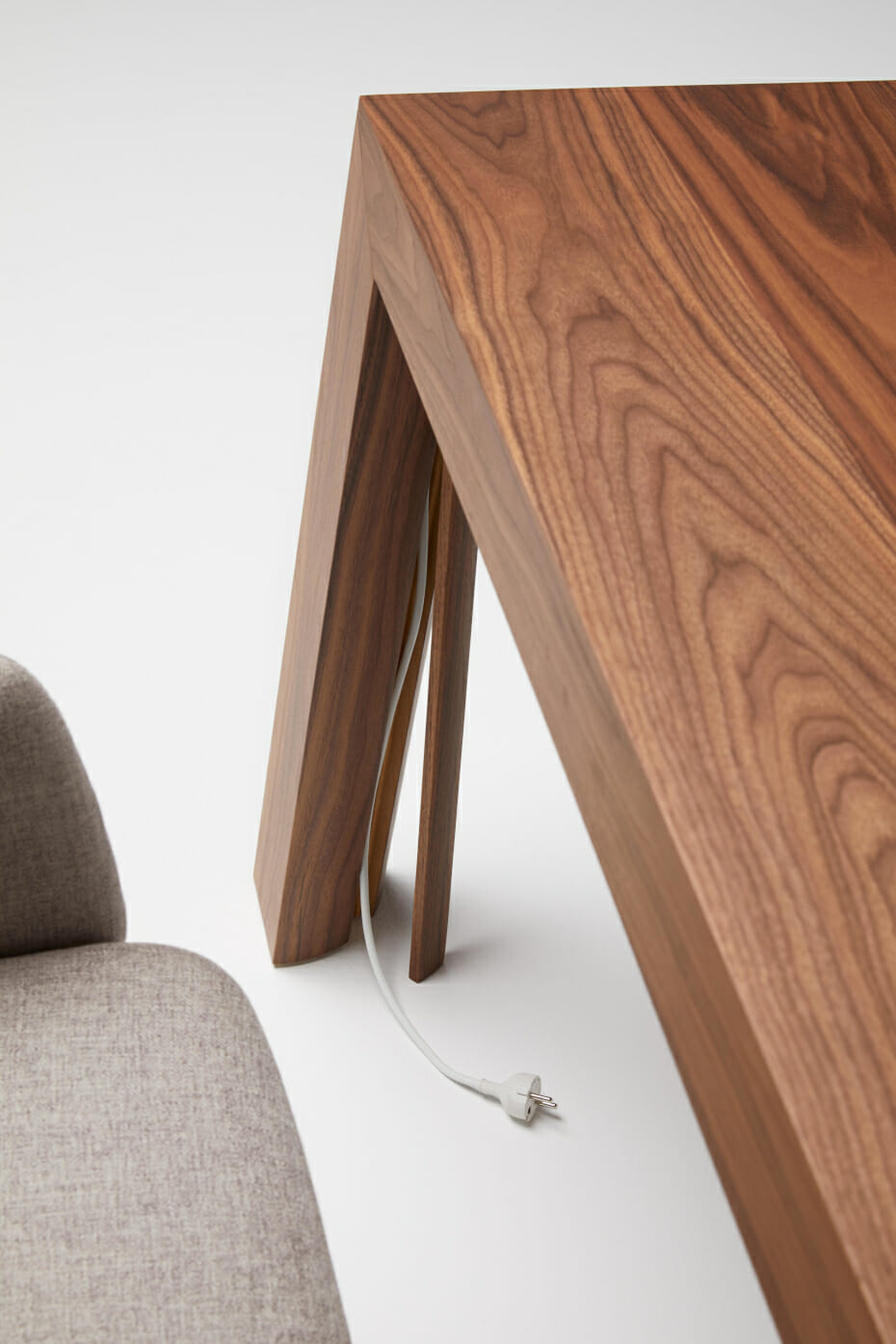 TOLA table, cable management system | Dorigo Design Studio | OFIFRAN
A practical cable access is also placed on the top so that users can easily plug in their computers, devices, and other office accessories. These features make of TOLA a perfect place for meeting, collaborating, and socializing…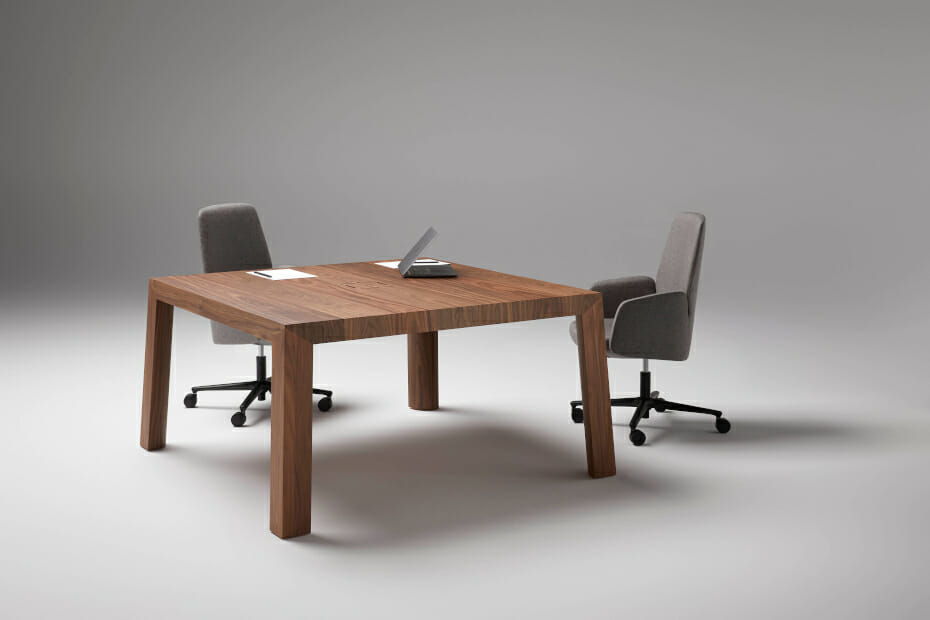 TOLA table, square version | Dorigo Design Studio | OFIFRAN
Awards: 2021 Archiproducts Design Award, Delta Selection Adi-Awards 2022, Grands Prix Du Design 2022 15e.Edition
CHANNEL chair. By Dorigo Design
Specifically conceived to complement the TOLA table, the CHANNEL executive chair makes a clear statement: a perfectly executed tool for modern leadership culture. The result of a three-year development process, it stays true to the DNA of the brand in every aspect: the timeless aesthetics, the elegant shaping of its silhouette, the impeccable upholstery expertise.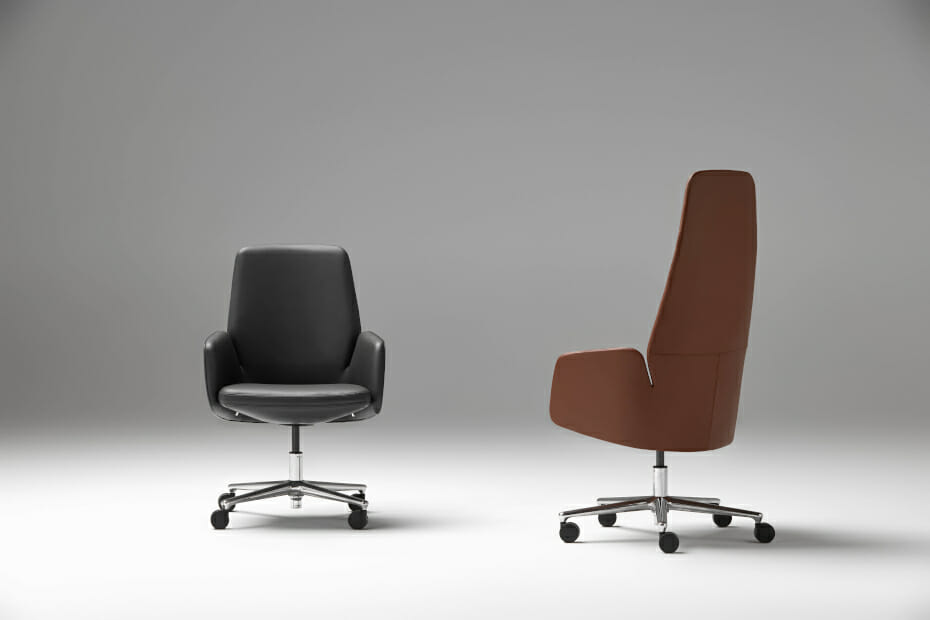 CHANNEL office chairs | Dorigo Design Studio | OFIFRAN
Yet it is totally contemporary in functionality – all models are available with a four-star or five-star swivel base with wheels or anti-slip gliders, in polished aluminium or finished in black epoxy, with a synchronized, oscillating seat or with return system and height adjustment.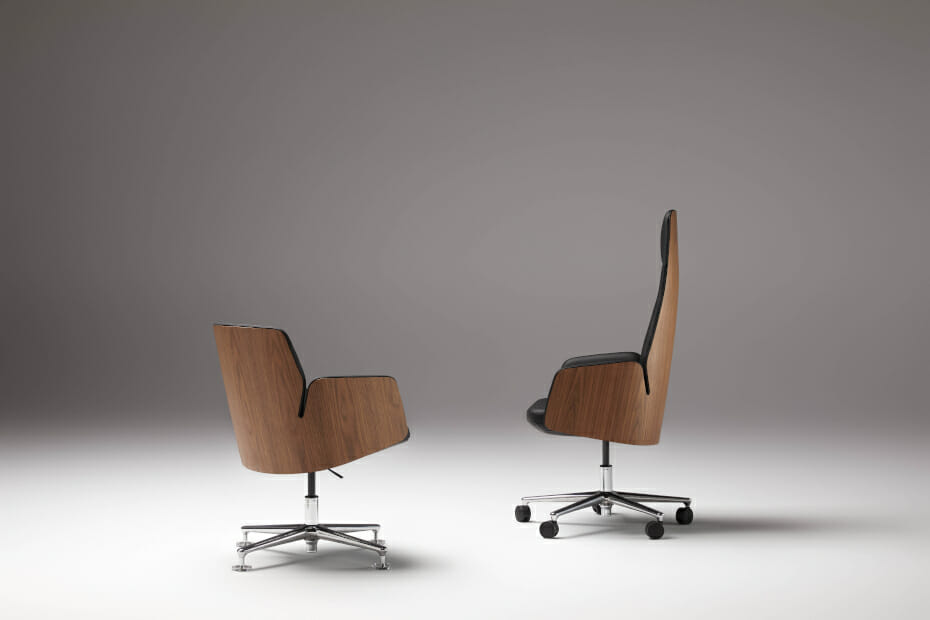 CHANNEL office chairs | Dorigo Design Studio | OFIFRAN
It features a tubular structure covered with fire-retardant injected polyurethane of differentiated density that is ideal to provide the seat with high comfort and quality.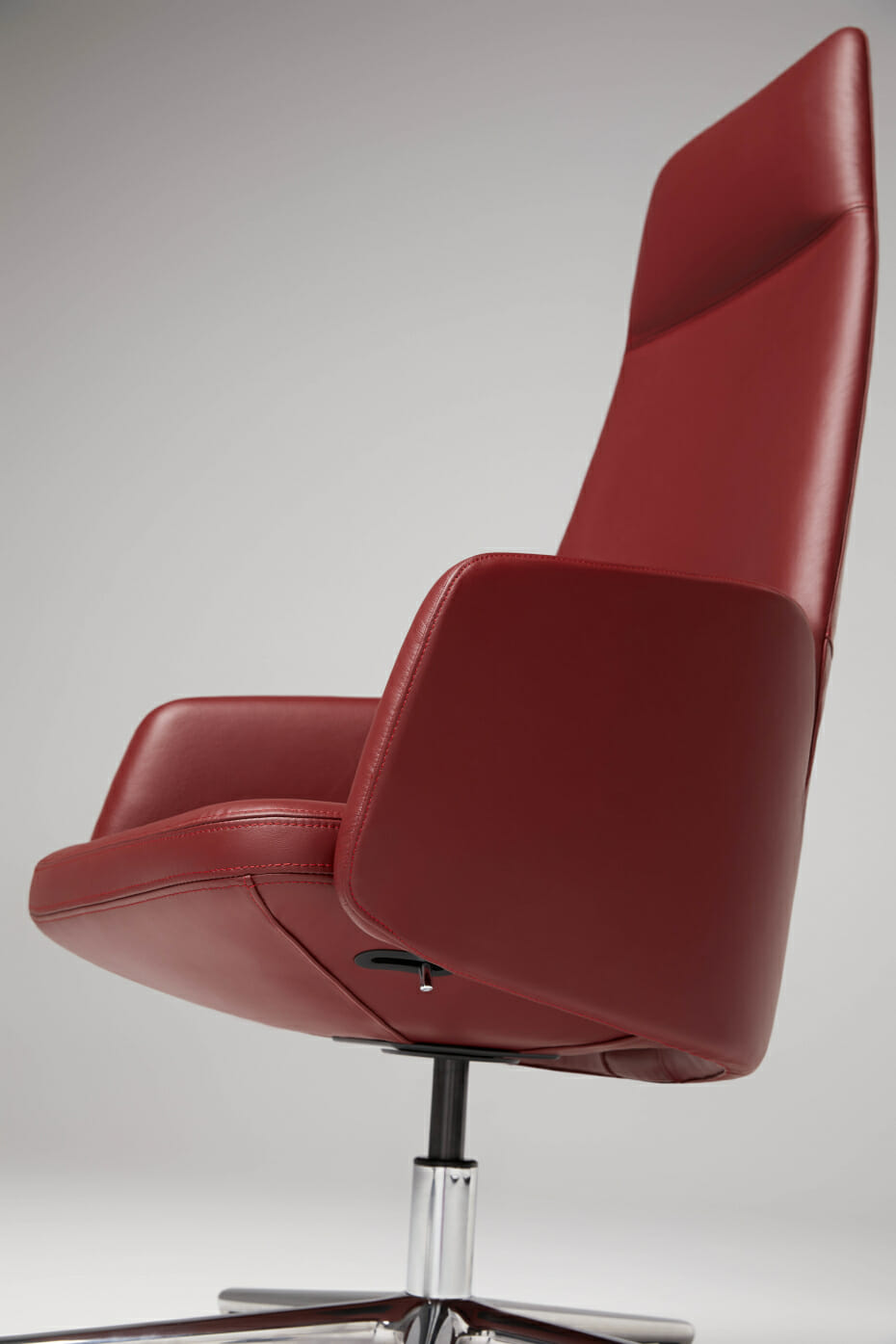 CHANNEL executive chair | Dorigo Design Studio | OFIFRAN
For more personalization, CHANNEL comes in three different backrest heights, upholstered in leather, eco-leather, or fabric, in a variety of colours. The backrest is available fully upholstered or with the external structure veneered in natural wood.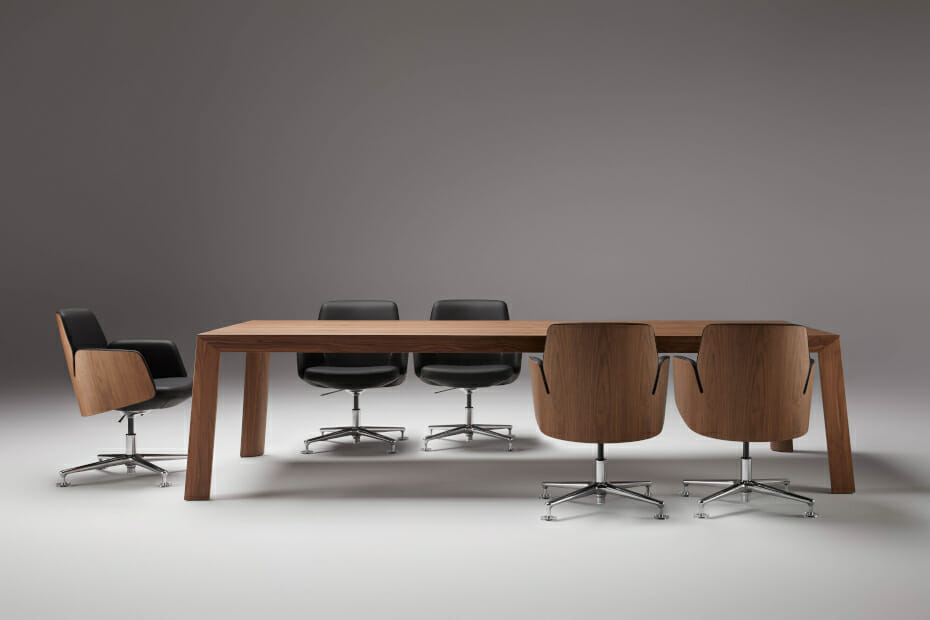 CHANNEL office chairs & TOLA table | Dorigo Design Studio | OFIFRAN
Awards: Good Design Award 2021 by the Chicago Athenaeum Museum of Architecture and Design and Metropolitan Arts Press
TAILOR MADE. By OFIFRAN Studio
In addition to their extensive offer of office furniture in different styles and price ranges, OFIFRAN tailors bespoke creations to suit the specific needs of their clients. By combining traditional carpentry methods with the latest computer technology, the firm designs and crafts furniture to the exact specifications of professionals and handmade to perfection.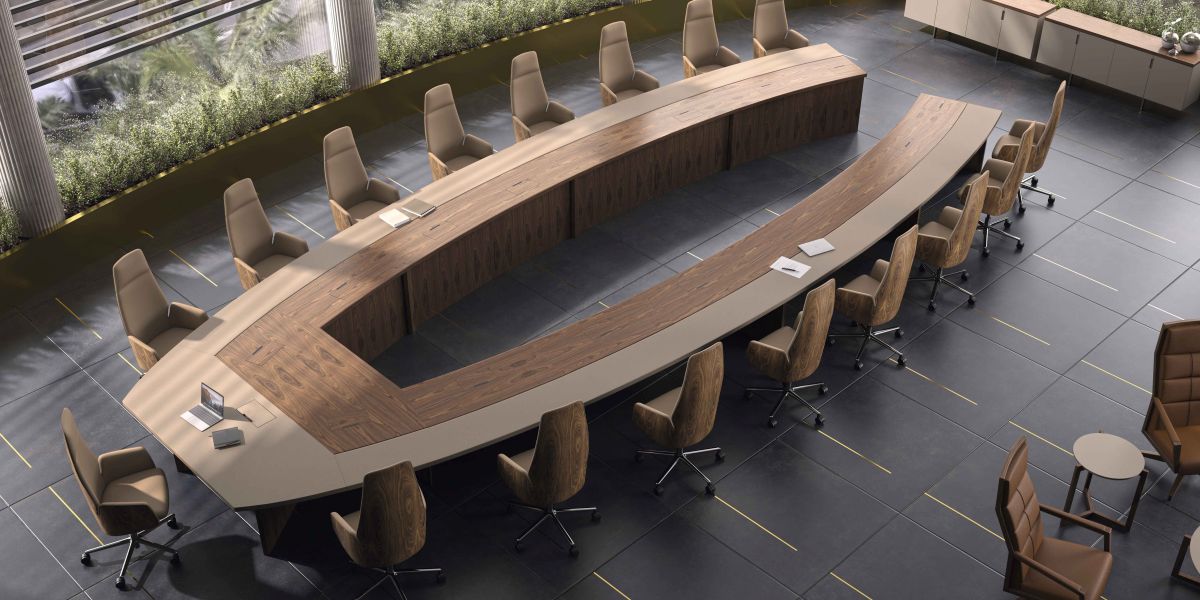 TAILOR MADE meeting table | OFIFRAN
Whatever the need, the OFIFRAN's creative teams works in close collaboration with the client to ensure the new office design personifies the company values, enriches its business culture and drives performance in its organization.

OFIFRAN on Furniture from Spain

For more information visit: www.ofifran.com