M&O Americas 2016: Epoca
May 4 / 2016
An exceptional atmosphere of unusual beauty is instantly produced by every piece of the amazing EPOCA's haute décor collections. The brand, which for over thirty years has been representing the finest Spanish craftsmanship, is back to Miami to showcase in the American market the new stunning additions to its sumptuous EBONY collection. Stay tuned, a wave of ultimate luxury will break on Miami beach on May 10 to 13…
Hall C Stand 1508-1607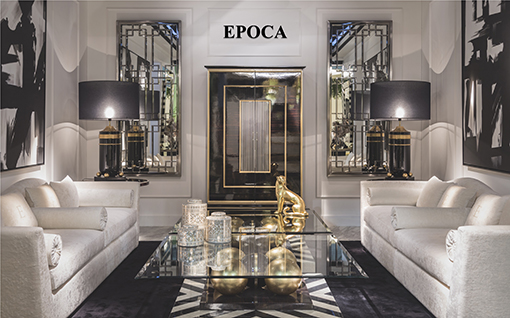 Every piece, a perfect blend of classic and modern. With its original fusion of fine craftsmanship and maximalist aesthetics, EPOCA transcends rules and goes beyond trends and fashions. EPOCA furniture is designed and manufactured in Spain, with the company ensuring that each piece is unique and manufactured to the strictest quality standards. Materials include the best noble woods, such as ebony, rosewood and mahogany, that provide pieces with outstanding beauty and refinement.
The EBONY collection
The last but not the least of the impressive EPOCA catalogue, EBONY reflects perfectly this philosophy. Since its launch in 2014, it has been continuously enriched with new stunning pieces. It now includes more than 40 exclusive designs all of them featuring the most exquisite finishes and materials. Each piece is a real work of art, hand finished by in-house expert craftsmen who master unique woodworking techniques. Veneers are made of ebony and bird-eye maple and are embellished by high-gloss black lacquers and precious gold leaf details.
One of the highlights is the MILOS console table that is made of Makassar ebony finished with a gloss lacquer. The dark colour palette and the gold leaf detailing are perfect to amp up drama and set an immediate luxury mood in the most sophisticated ambiences.
Impeccable craftsmanship is also the main theme in DOLAN, the sculptural bookcase whose glam appeal is accentuated by the sycamore inlays and the mirror glass panels. In contrast with the dark external structure, which is finished in black maple wood with a glossy lacquer, the mirror panels and the sycamore interiors add a sense of light and space to ambiences. DOLAN is perfect for creating a library at home or for displaying your treasured home accessories.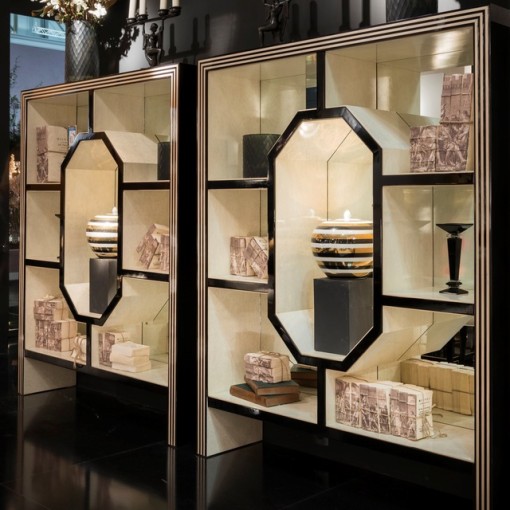 Geometry is a main feature of the whole collection, but in the new JEWEL coffee table plays a starring role. Two squared planes, the top and the base, are separated by golden spheres and finished with Makassar ebony veneers with sycamore inlays. A mix of noble woods, glass, golden leaf detailing and contrasts of shapes that sets an immediate glam mood and intrigue…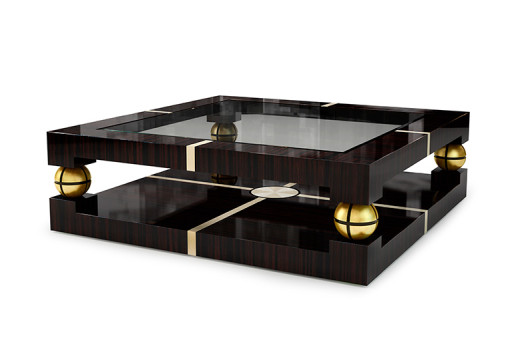 The collection is complemented by sofas, cabinets, occasional furniture, lighting, mirrors, decorative items and contemporary paintings, such as the new VOLCANO, hand painted by Pictoclub for EPOCA. Inspired by volcanoes this hand-painted oil abstract artwork delivers explosive brushstroke in a high-impact colour palette that adds vibrancy and eclecticism to interiors.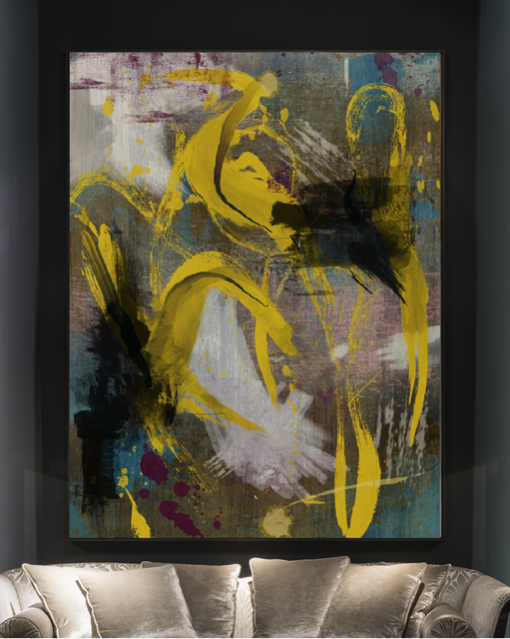 For more infomation: www.epocahome.com