The grand style of the new PALACE luxury collection from SOHER
July 23 / 2019
As if it emerged out of the reign of Louis XVI in France, the new PALACE collection from haute decor specialist SOHER is marked by neoclassicism and extreme elegance. The collection, which is heavily inspired by the French "golden age of cabinetmaking", includes furniture of incredible luxury, demonstrating the meticulous craftmanship and ingenious sense of design of SOHER's artisans and its in-house design department.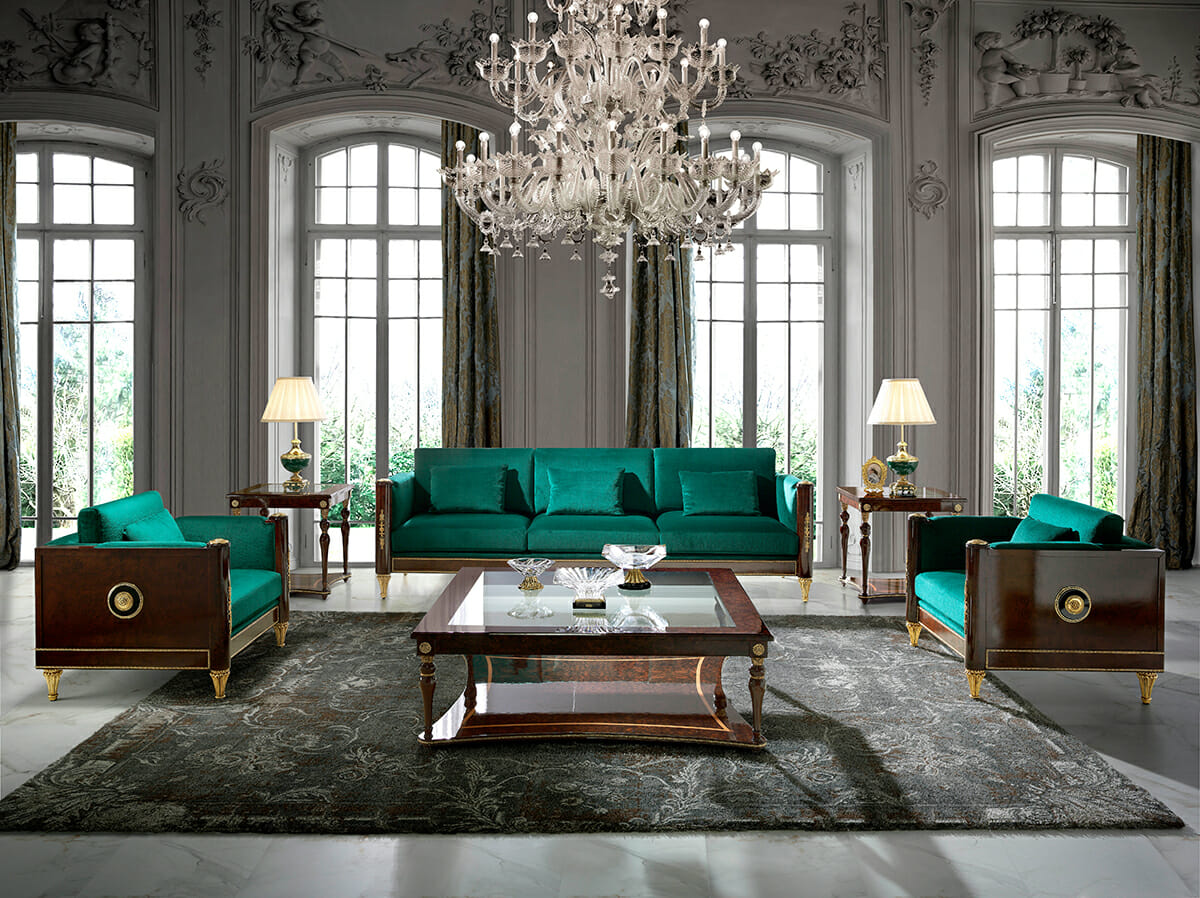 The aristocratic aura and formal refinement that exude from PALACE transcend contemporary trends creating unique spaces that will be enjoyed for years to come. Impeccable craftmanship, noble woods, textures and a lot of attentions to details are main features that conjure to create a sense of space and set and immediate sophisticated mood in exclusive interiors.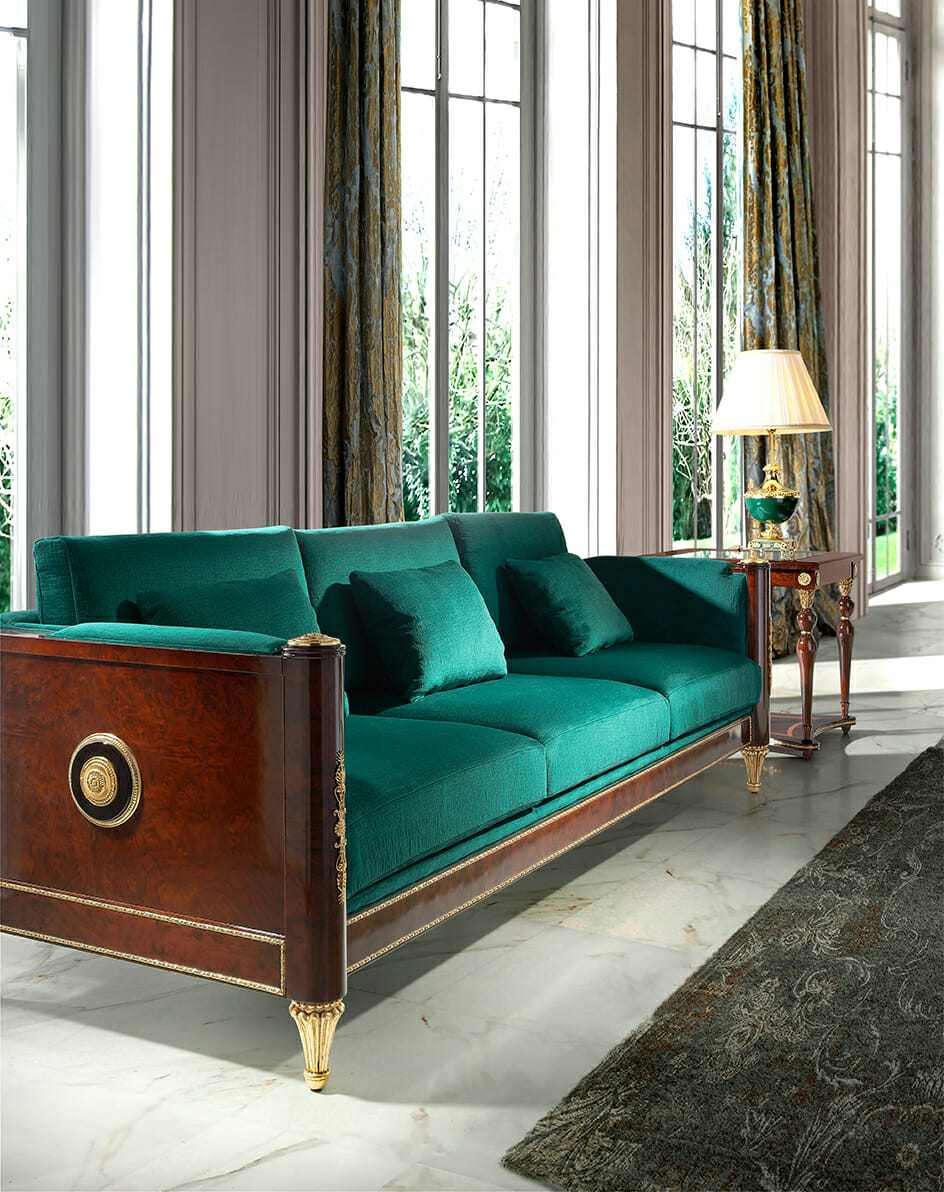 Made of American walnut and myrtle burl veneers, the collection includes furniture for dining rooms, living rooms and bedrooms, plus a console, a chest-of-drawers and a mirror that can complement the decoration of living rooms and entrance halls.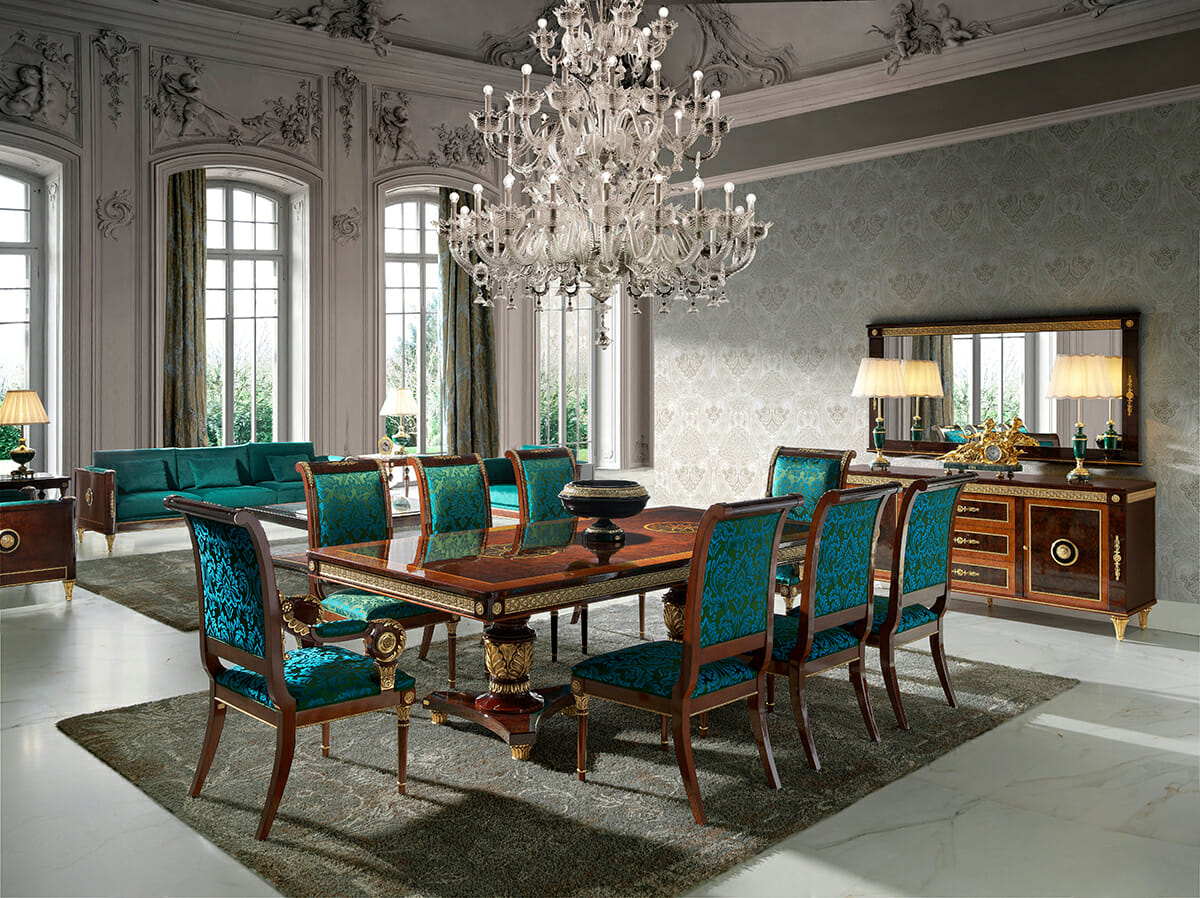 Restrained, geometrical forms have been preferred to emphasize simplicity, while noble wood and luxury details, such as the gold-plated bronze ornaments and the carvings with gold-leaf finish, embellish furniture and help to produce a sophisticated interior design. One of the highlights is the gilded friezes and the medallions that decorate the table, the sideboard, the console and the mirror.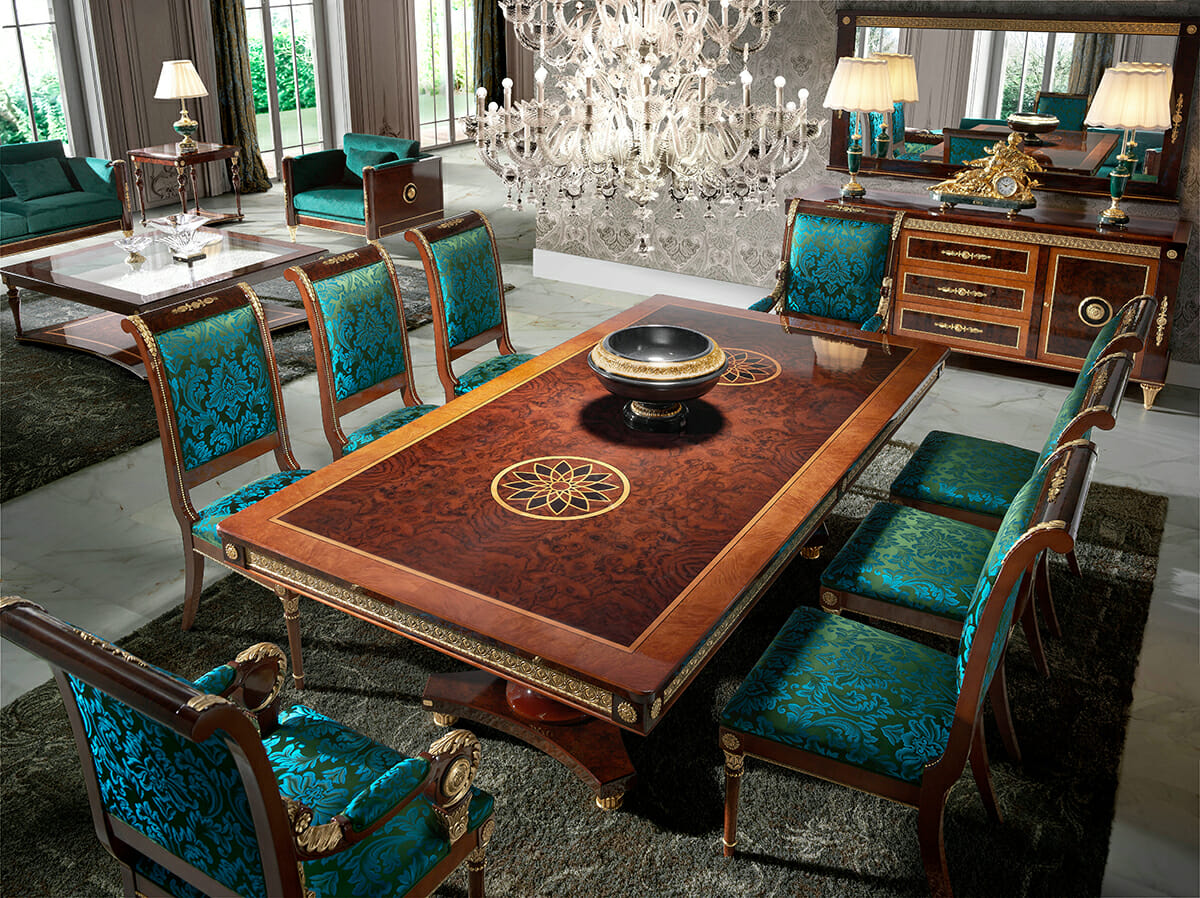 Tables are also embellished by a refined marquetry made of different types of wood and grains to accentuate contrasts and add beauty to the piece. The outscrolled back and the volute arms of the chairs have been introduced into the design to soften the rigour of linear shapes while adding charm and warmth to the collection.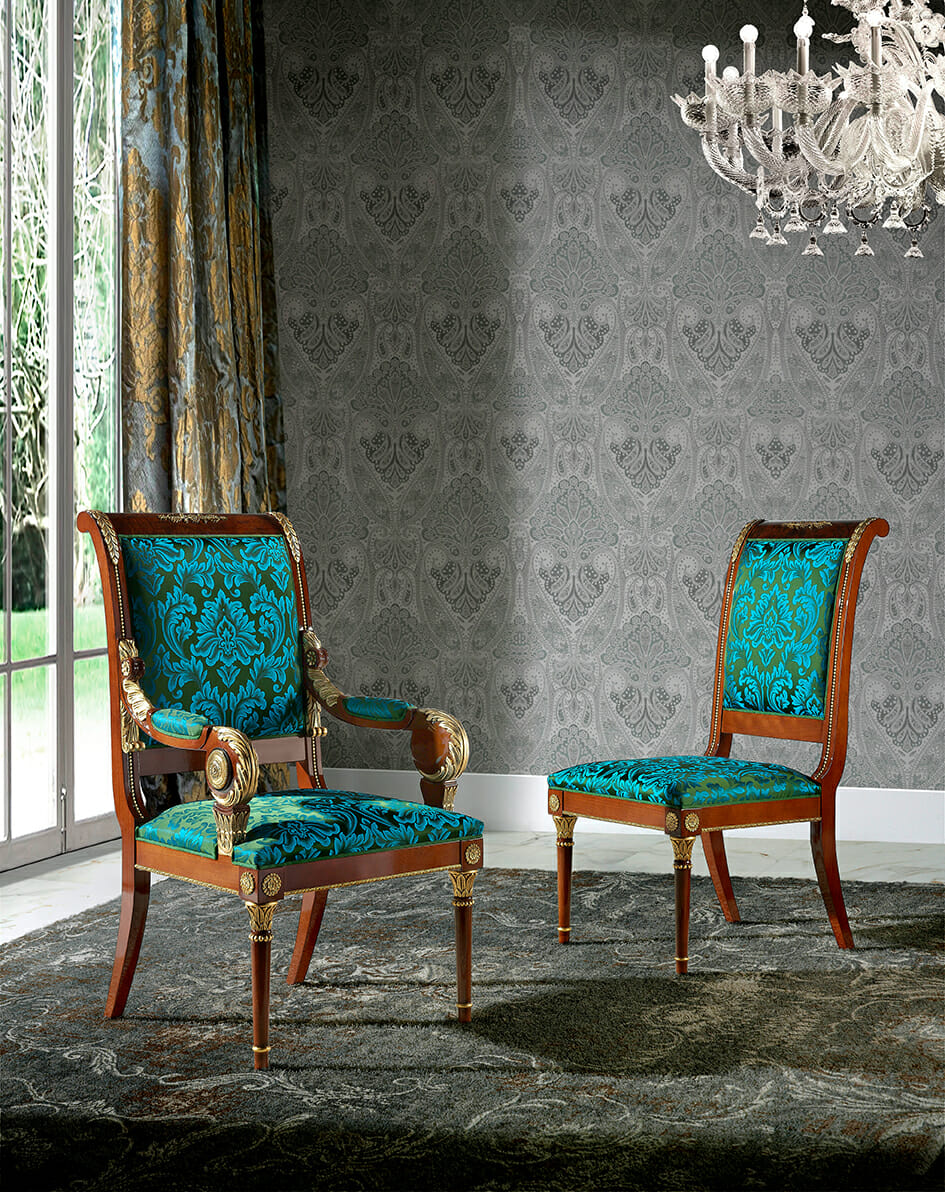 Last but not least, just a few words about the sumptuous textiles that can be used to personalize the look and transmit distinction and exclusiveness. The silk and cotton damasks that embellish the dining chairs and the printed velvets chosen for the set of sofas are just a sample of the numerous options offered by the firm to customize PALACE and adapt it to the taste of the most demanding client.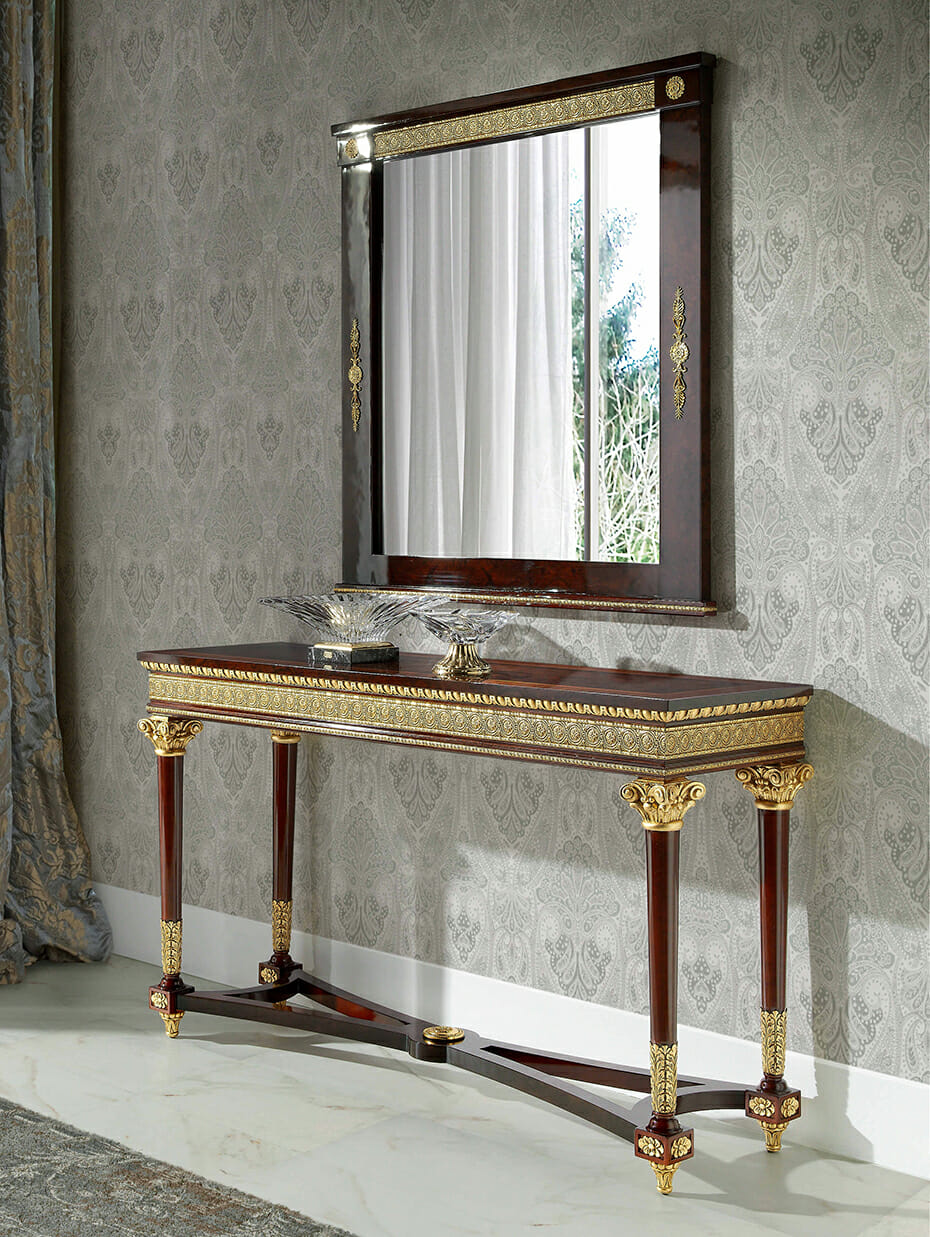 After all, let's face it: luxury and high-class decoration never go out of style…
For more information, visit: www.soher.com