RELATED NEWS
TAGS
anodised aluminum links
chains
design solutions
international exhibitors
KriskaDECOR
links
metal art
metal links
projects
red dot award
Virtual Salone Milano 2020: KRISKADECOR, metal art that freshens up any architectural project
June 29 / 2020
Since its foundation in 1926, KRISKADECOR has specialized in the creation of highly customized projects made with anodised aluminum links. Incredible as it may seem, these tiny elements allow the company to offer architects and interior designers a wide variety of solutions for any residential or contract space such as wallcoverings, ceilings, façades, claddings, space dividers, and lamps.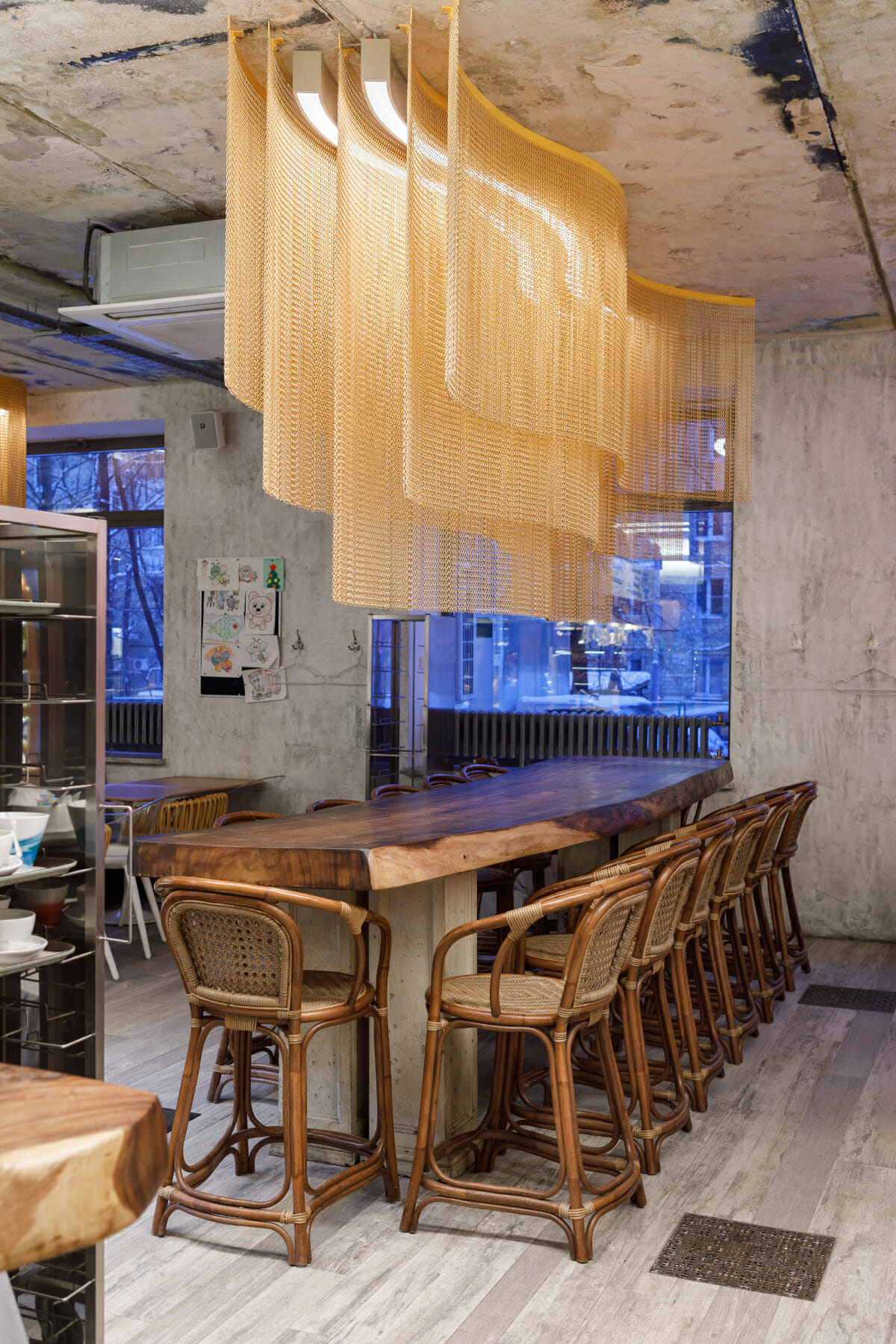 Lighting element | KRISKADECOR
Already in its third generation, innovation, customization, and customer service have become the key points of the company's philosophy. Raw materials as well as technology play a vital role in the perfect reproduction of images and patterns in a wide variety of shapes, colours and volumes. The links are extremely versatile and lightweight allowing unlimited, original uses. In addition, both the chain and the rails are made of aluminum, an environmentally friendly material since it is 100% recyclable.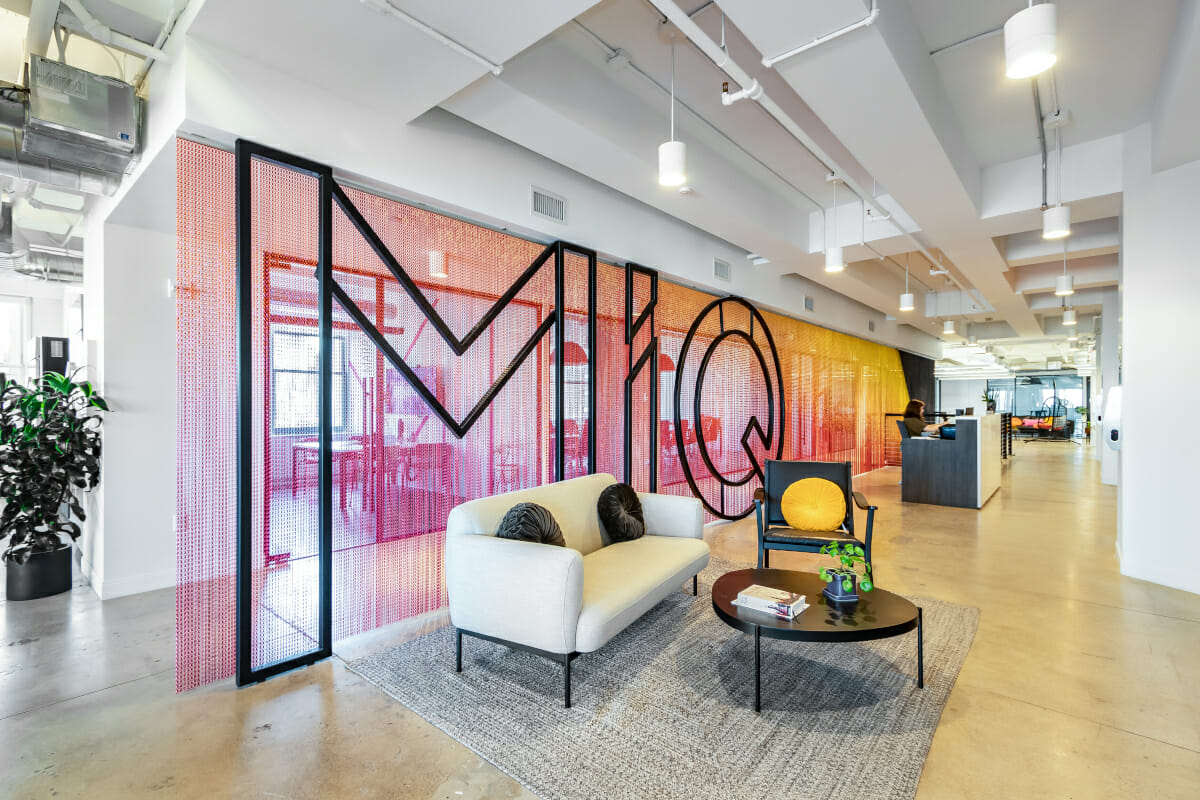 Space divider | KRISKADECOR
KRISKADECOR develops projects around the world in residential and contract spaces: hotels and restaurants, corporate offices, public spaces such as museums and airports, stores, shopping malls, exhibition centres and all kind of private events. At present, the company's design solutions can be found in more than 80 countries and owns a second headquarter in Arizona (USA) opened in 2016.
Ceiling. Project in Dubai | KRISKADECOR
Let's find out some of KRISKADECOR's latest highlights created by the well-known designers Yonoh and Luís Eslava.
GRADIENT collection by Luís Eslava
The international designer Luís Eslava and KRISKADECOR have teamed up to launch new design solutions for architects and interior designers. GRADIENT collection is a series of decorative designs influenced by the transitions that appear between two pure colours, between light and shadow or the grey tones that lie between black and white. As a result, the company offers 8 variants that allow to create subtle space dividers or wall coverings, among other design solutions.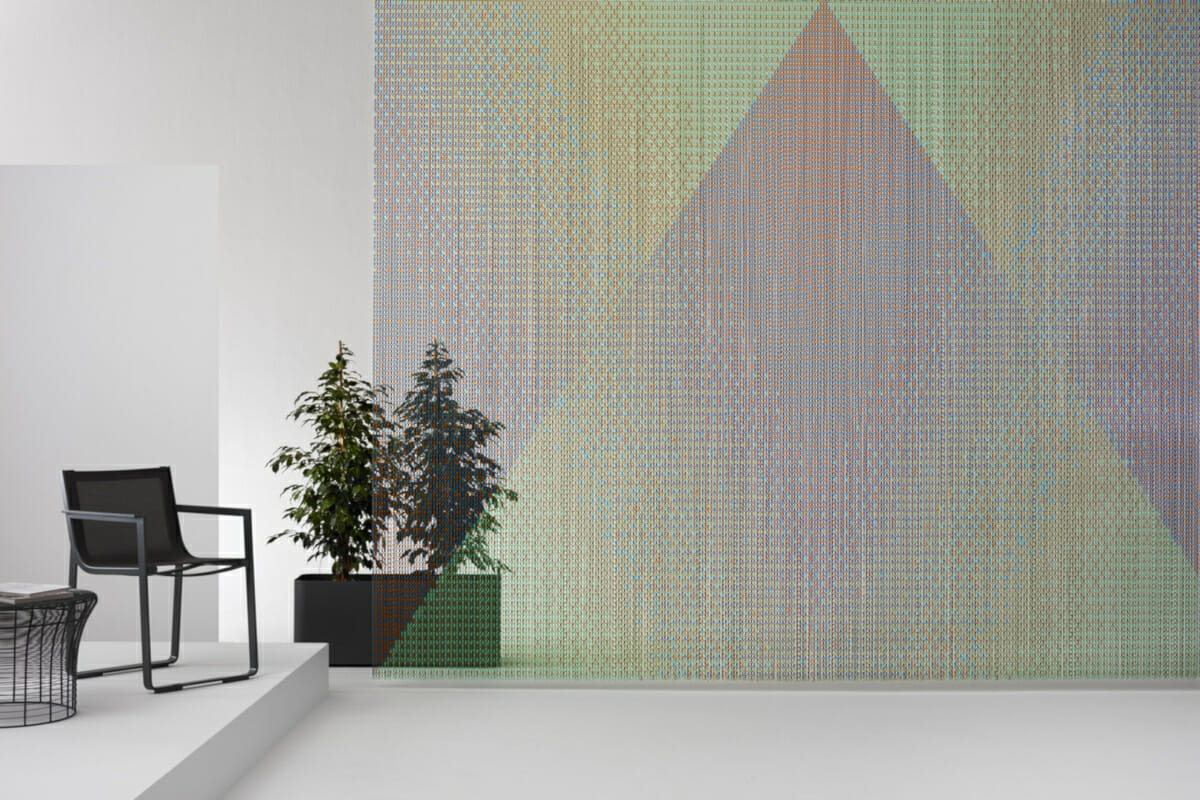 GRADIENT collection by Luís Eslava | KRISKADECOR
Like everything else on KRISKADECOR, these patterns can be customized in size, design, and colour. As to colour combinations, Luís Eslava has defined a wide range of options, from the most formal to the most innovative, always with the aim of being able to adapt to the needs of any client. The GRADIENT collection has been awarded by the American magazine Interior Design with the Best of Year award in the category "Architectural Products".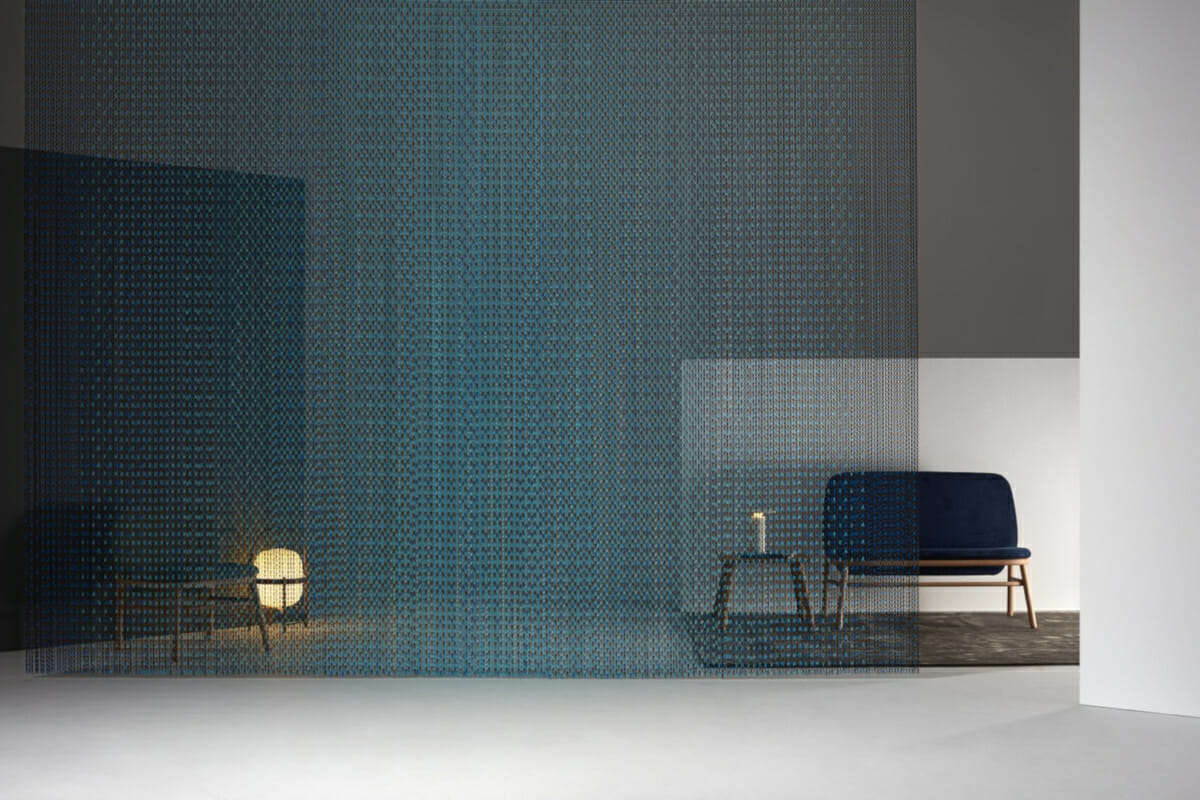 GRADIENT collection by Luís Eslava | KRISKADECOR
FALLS by Yonoh Studio
To inspire interior designers, KRISKADECOR has enhanced its catalogue with FALLS, an update of AURA collection by Yonoh Studio. This ceiling sculpture has enormous possibilities in terms of composition and colours. An option that, from a linear material, generates volumes in three dimensions. KRISKADECOR new product stands out for the combination of tubes of different lengths that intersect. But this is only the starting point. The customer can choose colours and the quantity, the height, and the distance between the falls. They can even add one light source per tube, generating a subtle halo of ambient light that would bathe the chains and fade along them.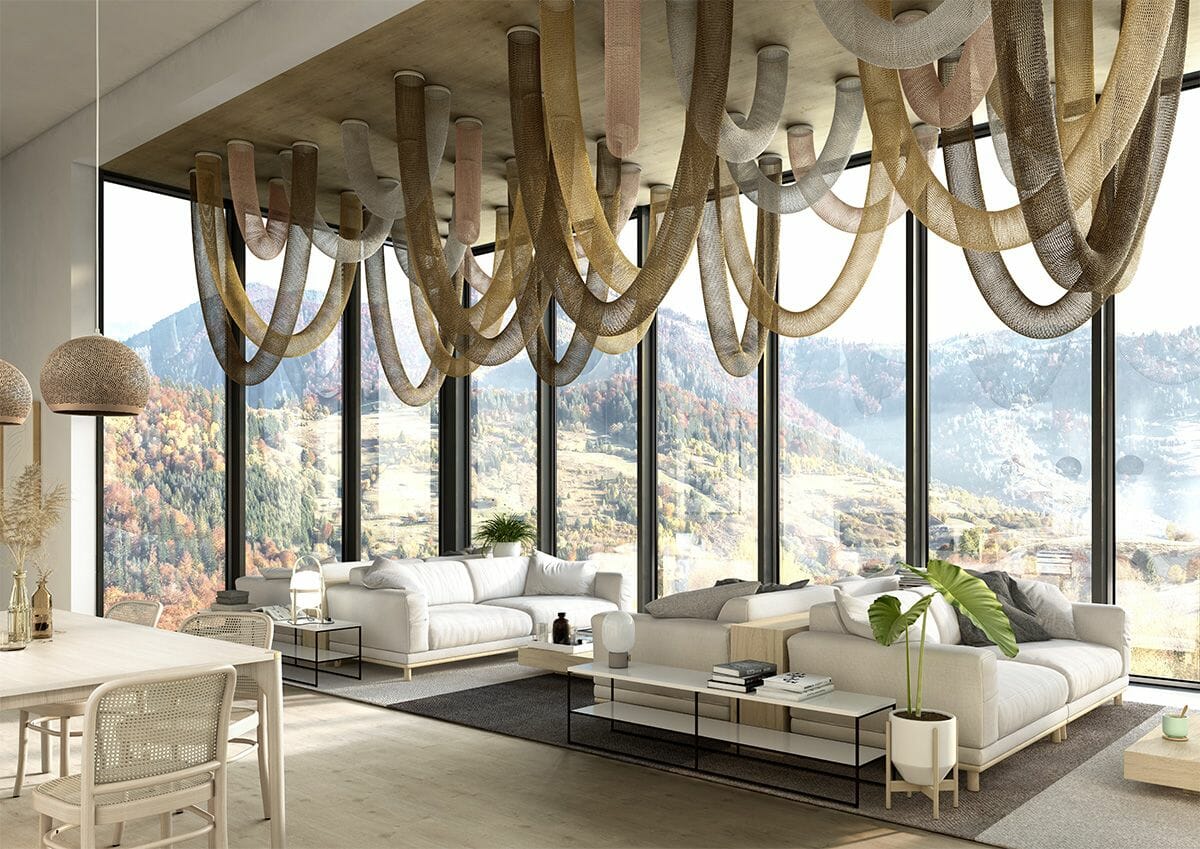 FALLS collection by Yonoh Studio | KRISKADECOR
There is no doubt that KRISKADECOR manages to make the phrase "a picture is worth a thousand words" a reality. The effort and creativity of its graphic design team together with the continuous investment in technology, allow the company to reflect any emotion, design, or corporate image through its small links. Discover your inspiration by visiting their product gallery and website.

For more information: www.kriskadecor.com