FRAY MELITON Restaurant
Seville, Spain
Typology:

Restaurants & Cafés
Located in a traditional Sevillian house, the Fray Melitón Restaurant showcases the local architecture at its finest. Its interior is a true explosion of details, from the patterned wallpaper on the walls to the magnificent wooden mirror, and even down to the carefully selected furniture. Every aspect is impeccable, chosen with great taste and in perfect harmony with the concept of theatricality that has inspired the interior design. Following this idea, the menu is divided into opera acts, starting with Prelude and Act One, and continuing with Intermezzo, Concertante, Cavatina, and Finale.
The design of this decorative project, with its extraordinary attention to detail, has been executed by the interior design team at MisterWils. They have created a theatrical ambiance with remarkable originality, predominantly using wooden furniture and textiles, resulting in cozy and luminous spaces. Pieces used include: the LIONEL, DAMES and DESMOND chairs; the KAISER stools; the BROOKLYN benches; the TAPIES and ARABESCATO tables.
The walls cannot go unnoticed, and the mirror takes center stage in the entire scene. Dividing the space into smaller areas and adorning the transitions with wooden lattice screens and cannage, the aesthetic is truly admirable. The wine showcases are also worth mentioning; some serve as partitions while others are perfect decorative elements for this unique project.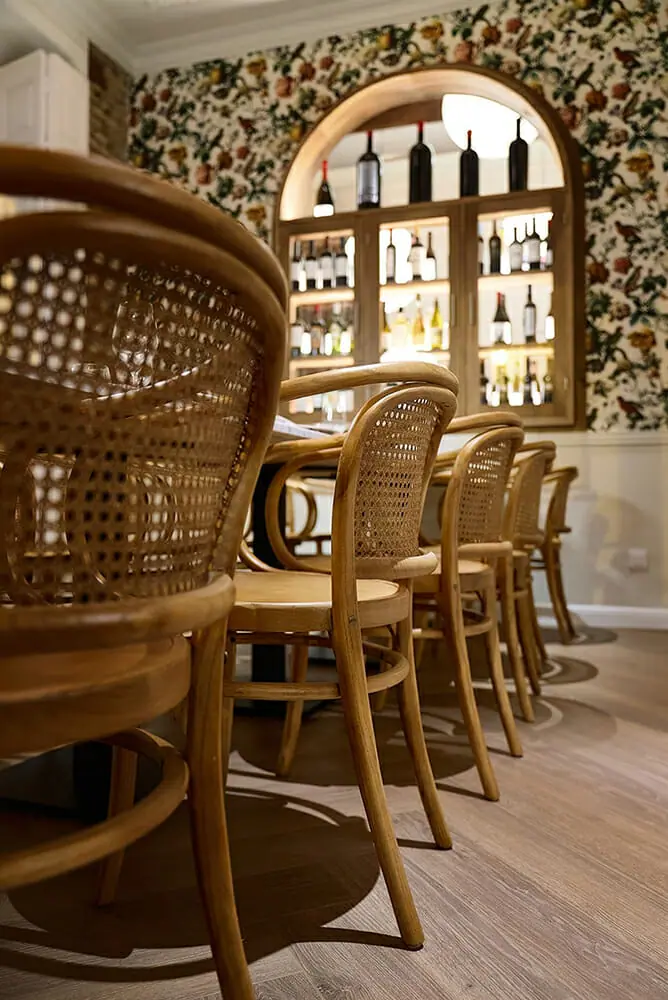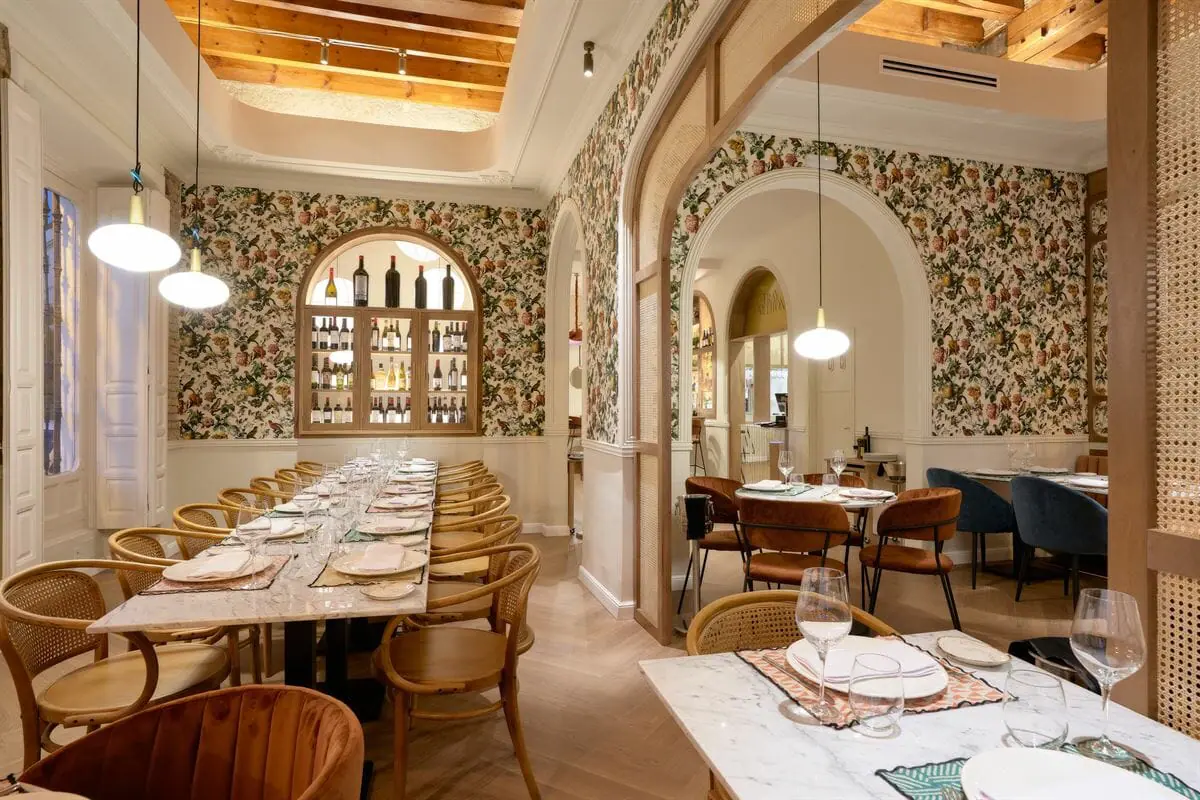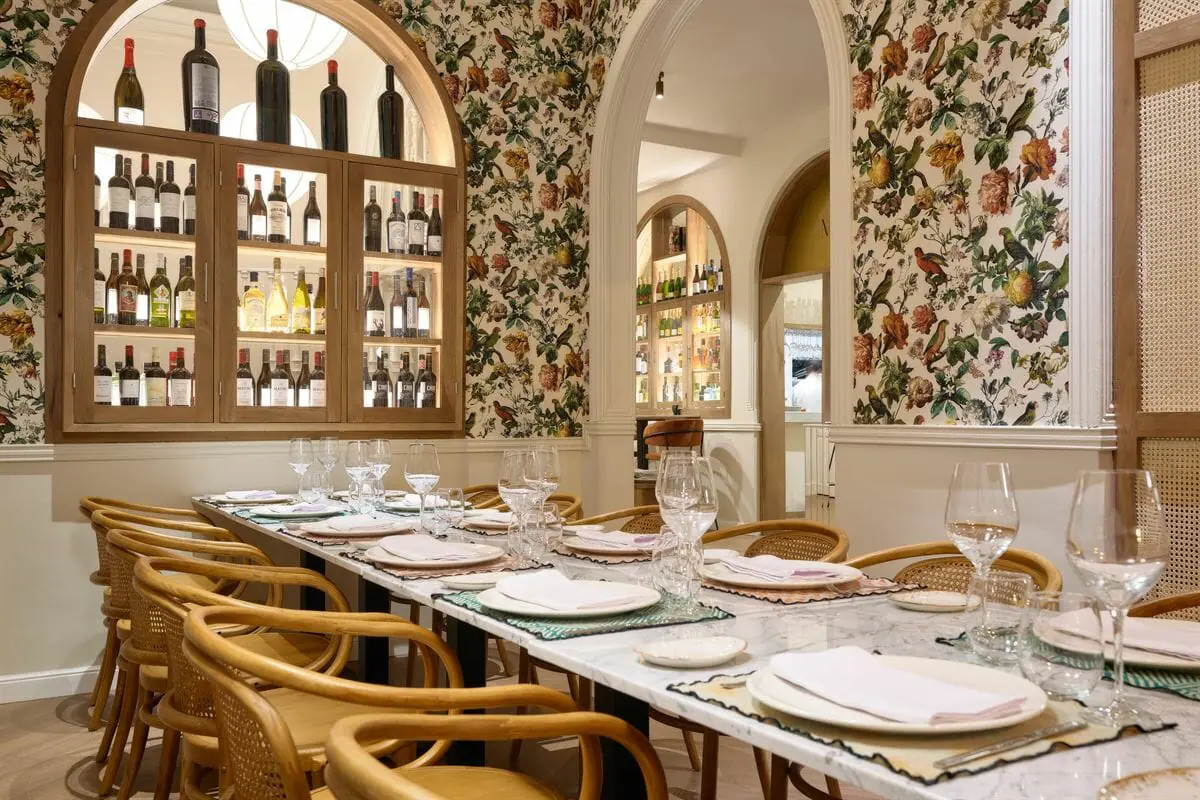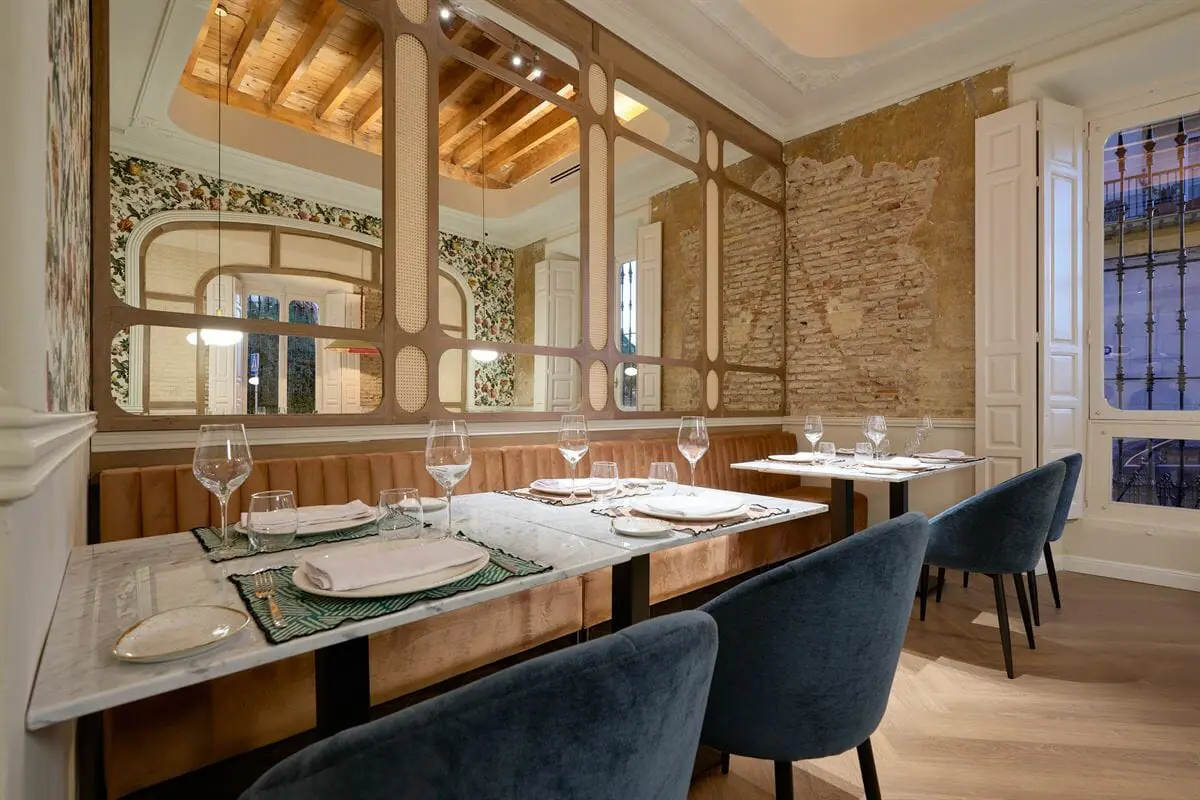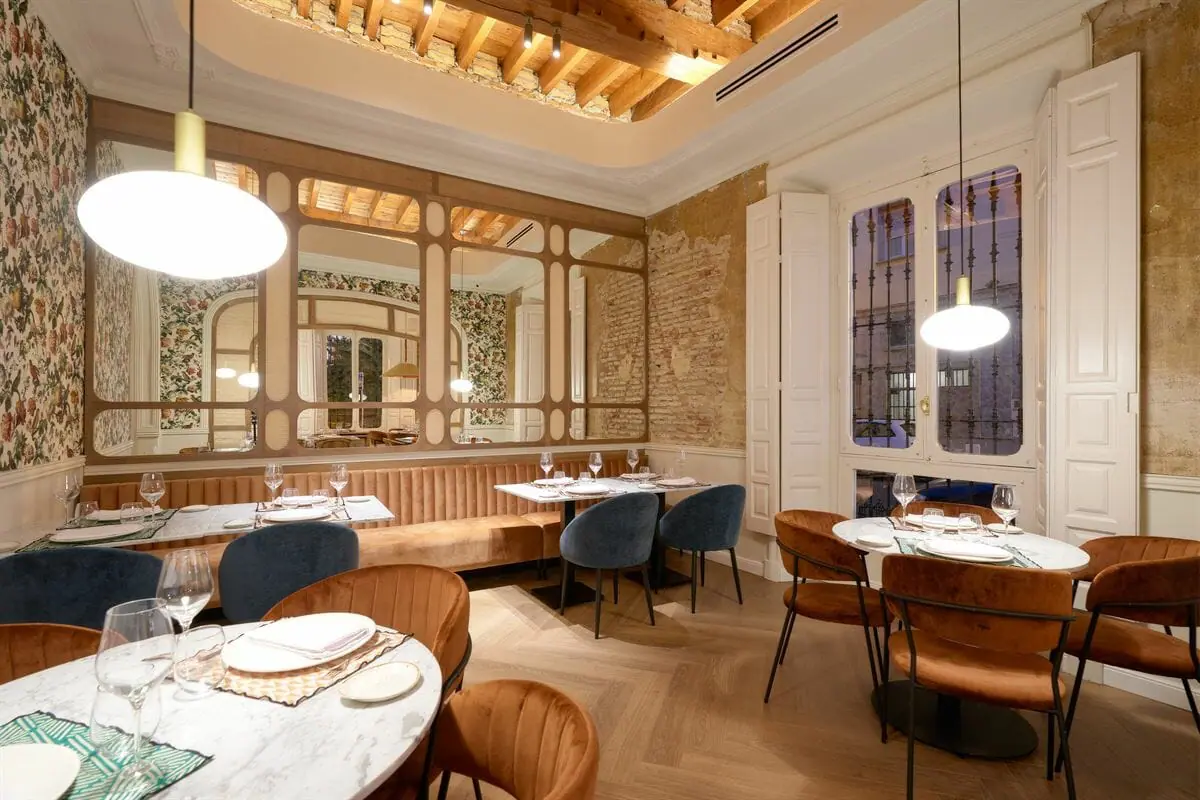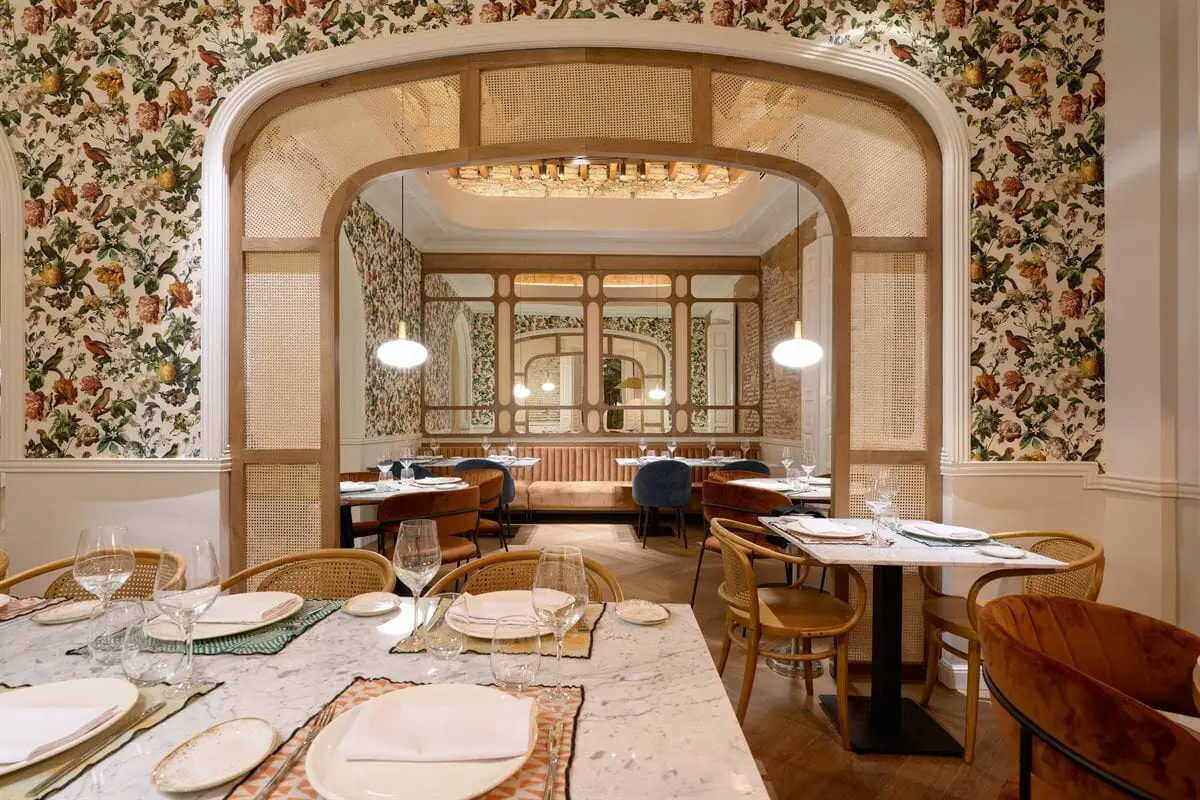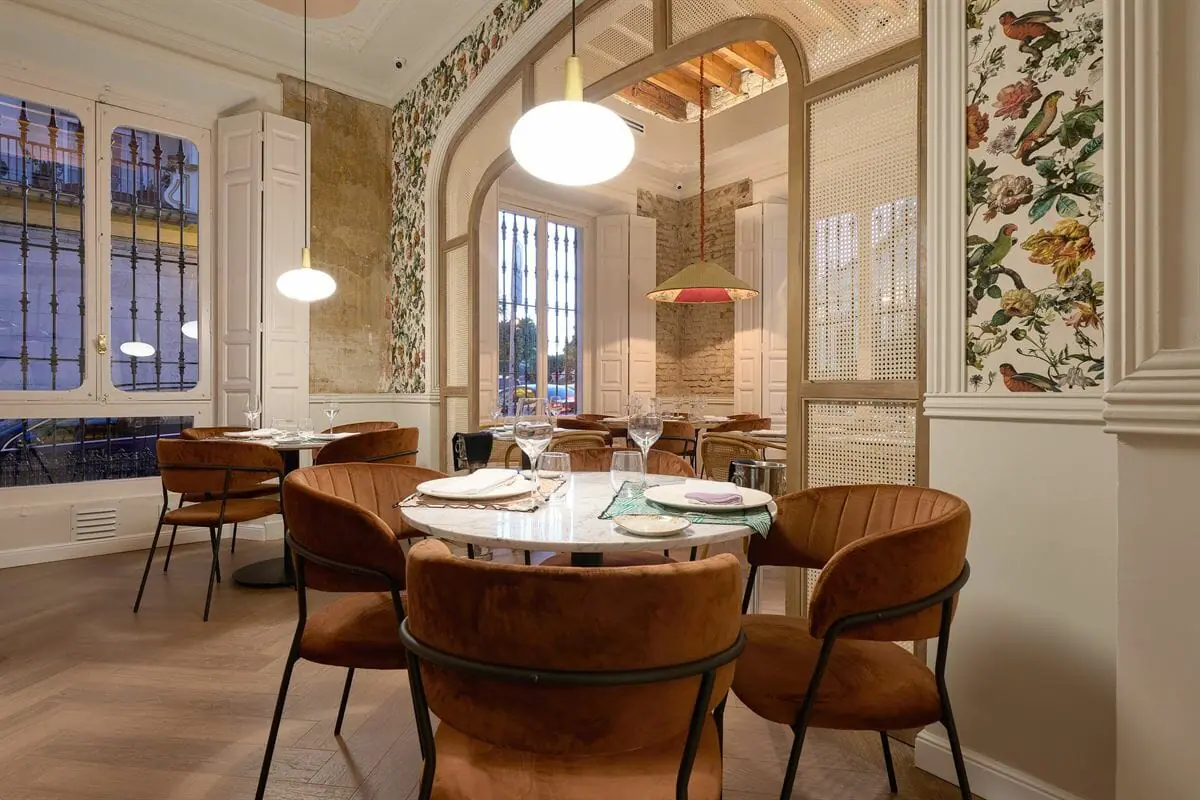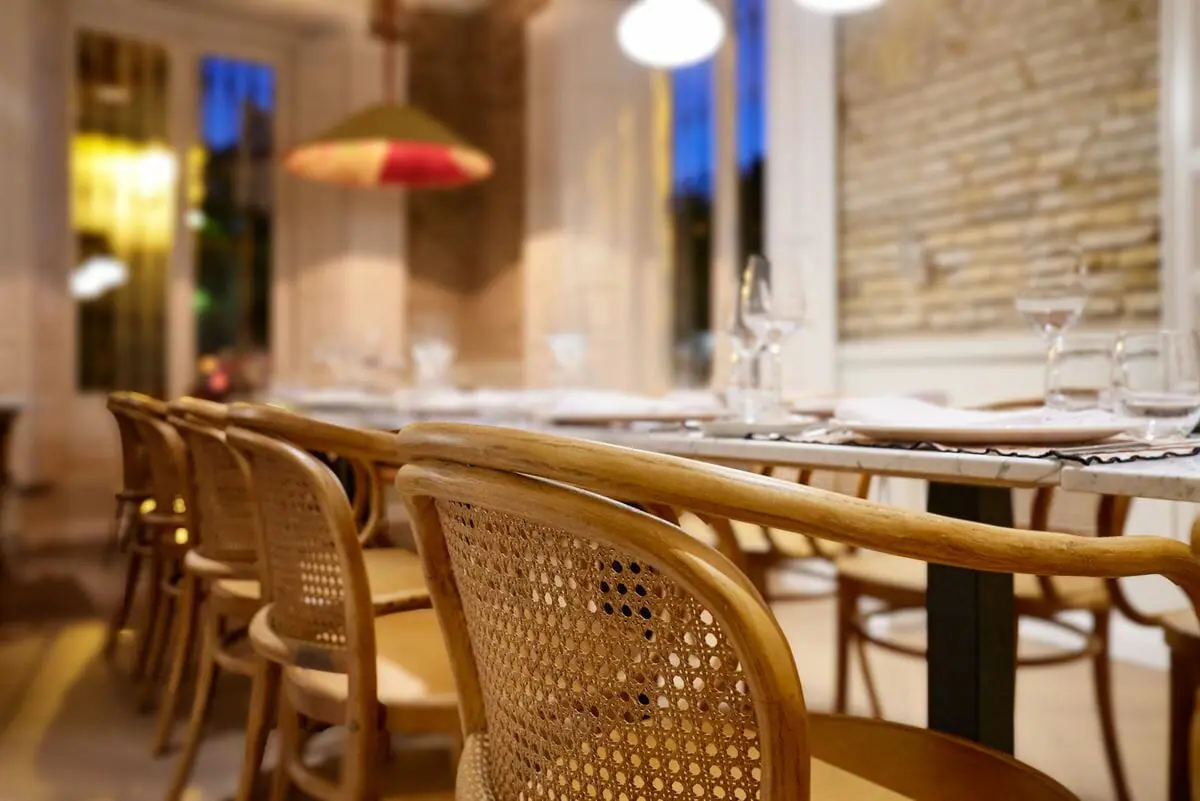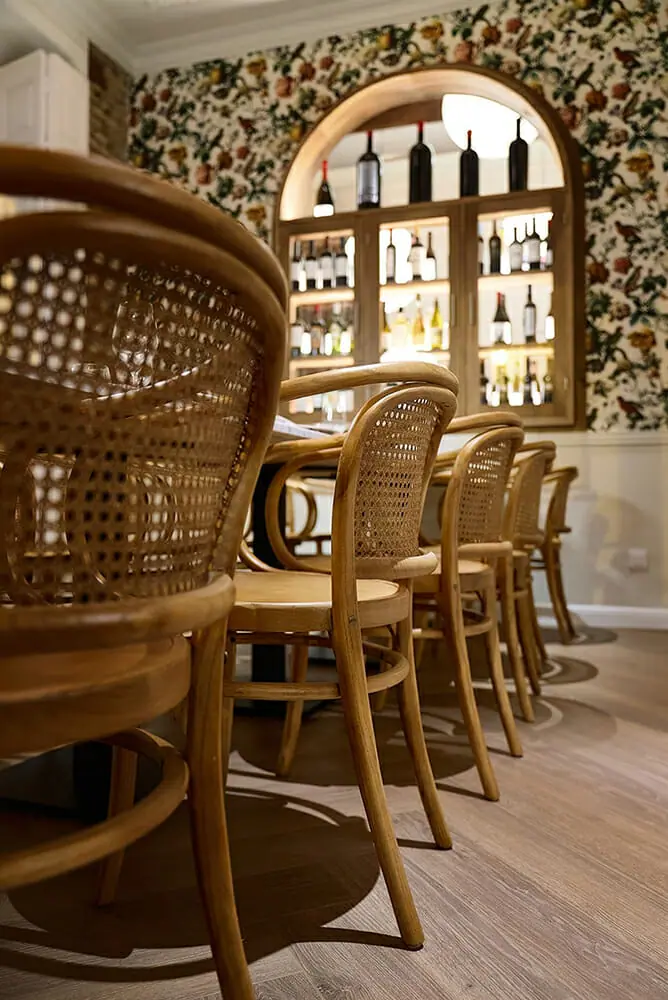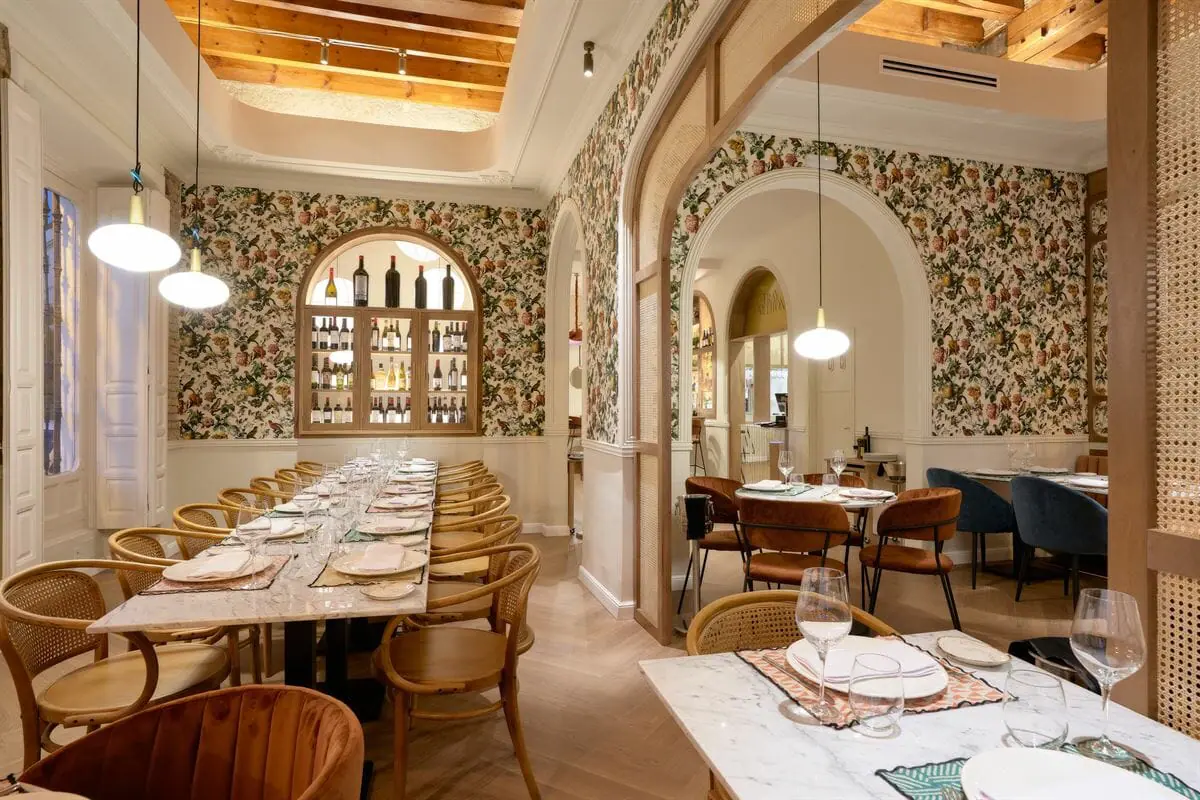 OTHER PROJECTS OF THE BRAND