WANAKA TARIFA Restaurant
Tarifa, Cadiz, Spain
Typology:

Restaurants & Cafés
With a Mediterranean flair and a vibrant sports-oriented atmosphere, this recently opened restaurant, nestled in the heart of Tarifa, is swiftly becoming one of the area's top culinary destinations. Despite its compact size, it exudes immense charm, boasting an interior adorned with striking wall coverings—wood paneling finished with a soothing green watercolor paint and a ceiling crafted from natural bamboo cane. Outdoor and indoor spaces have been decorated from many pieces from the MisterWils catalogue: the NICOLAS and VIVIAN chairs, and the DALSON, TAPIES and DELHI tables.
Outside, a delightful terrace awaits, adorned with a wooden pergola and natural bamboo cane, complemented by sail awnings—a nod to the characteristic elements of beach bars.
The bar area is adorned with pristine white tiles, featuring a generously sized custom-made wooden shelf and an enclosure adorned with textured glass, adding a touch of warmth and sophistication.
Moreover, the premises are adorned with artisanal signage, sporting paraphernalia, and carefully curated photographs, all serving as captivating decorative elements.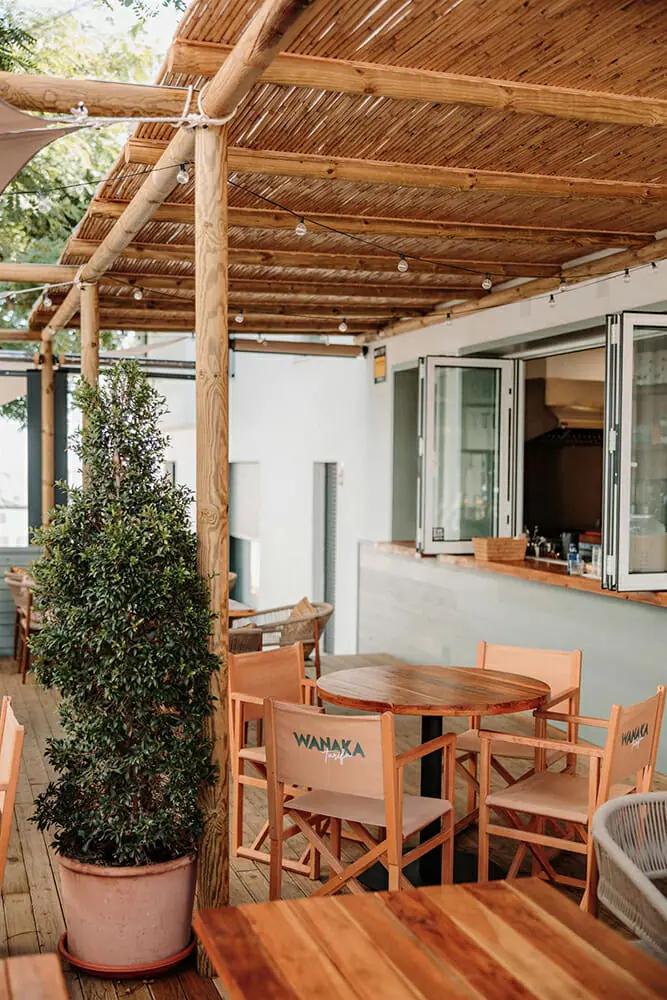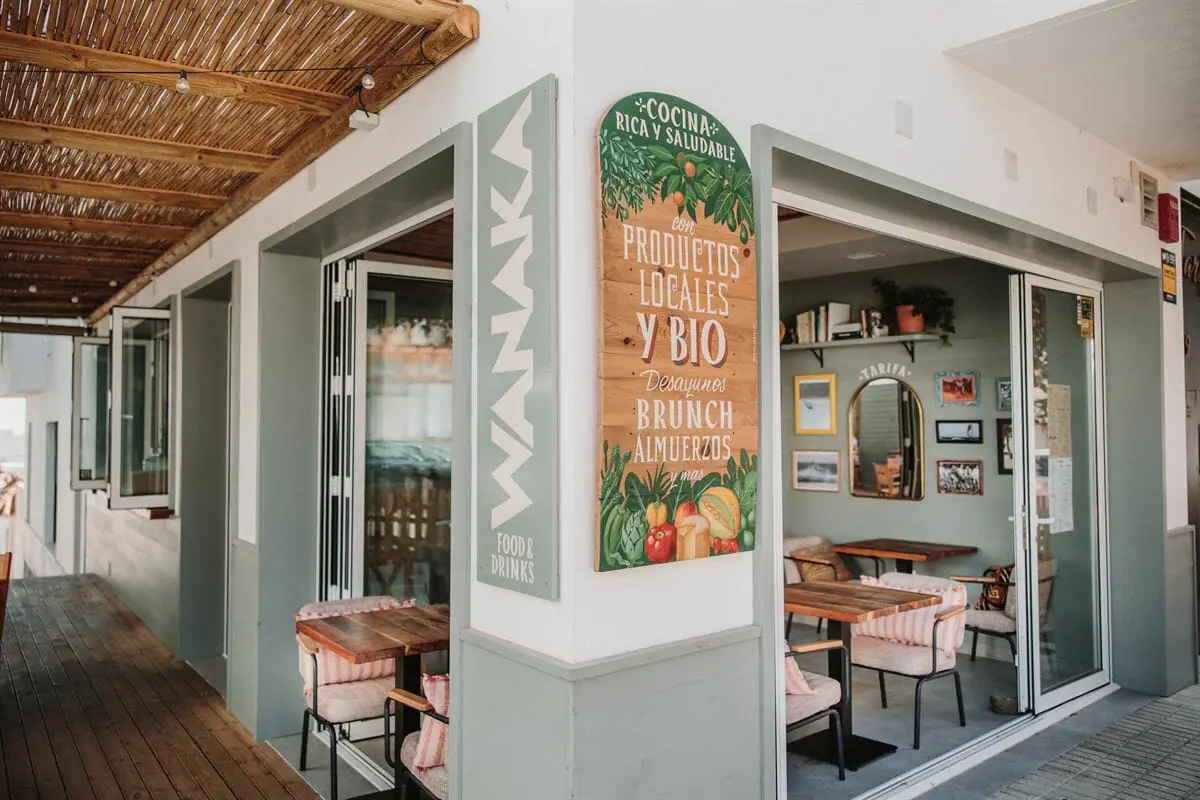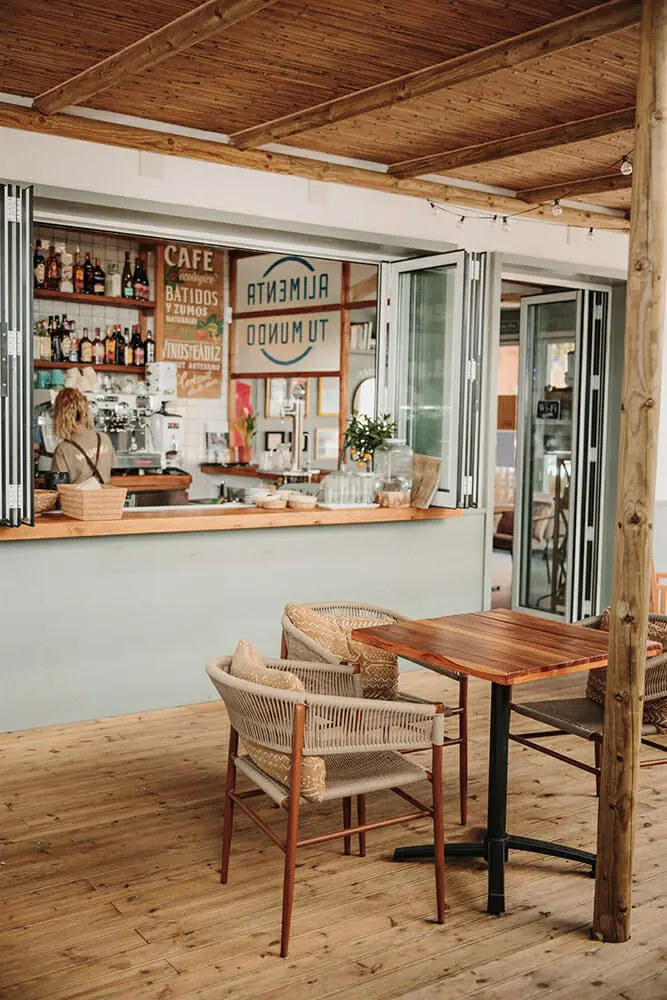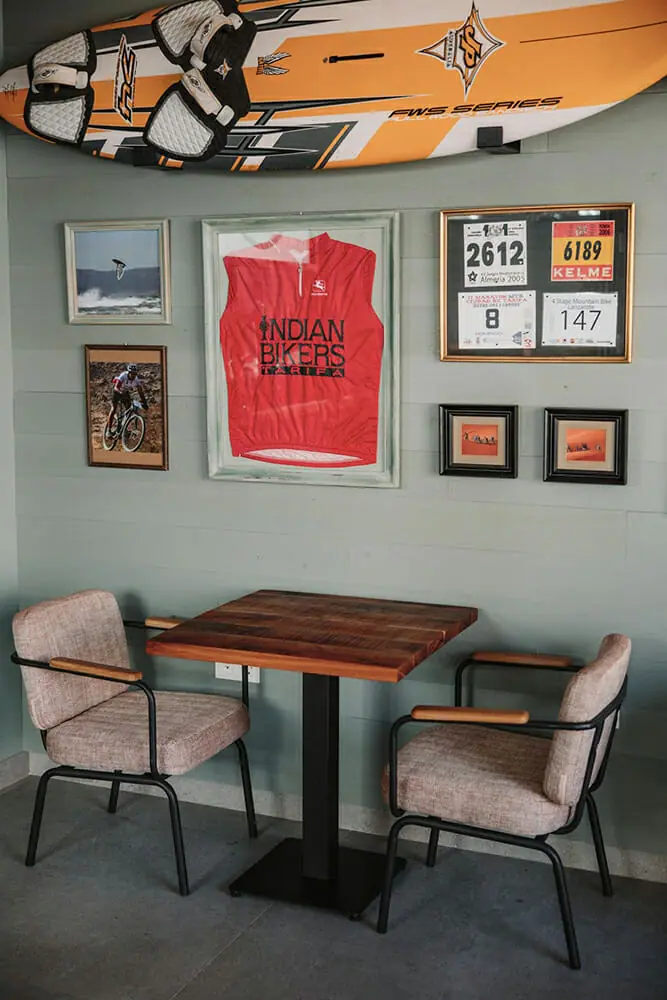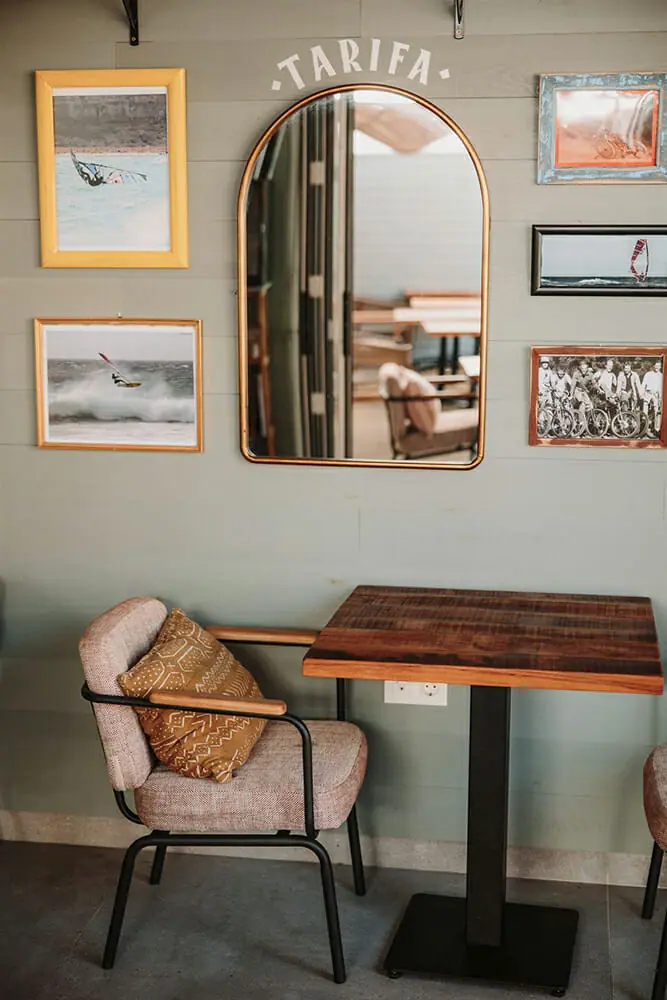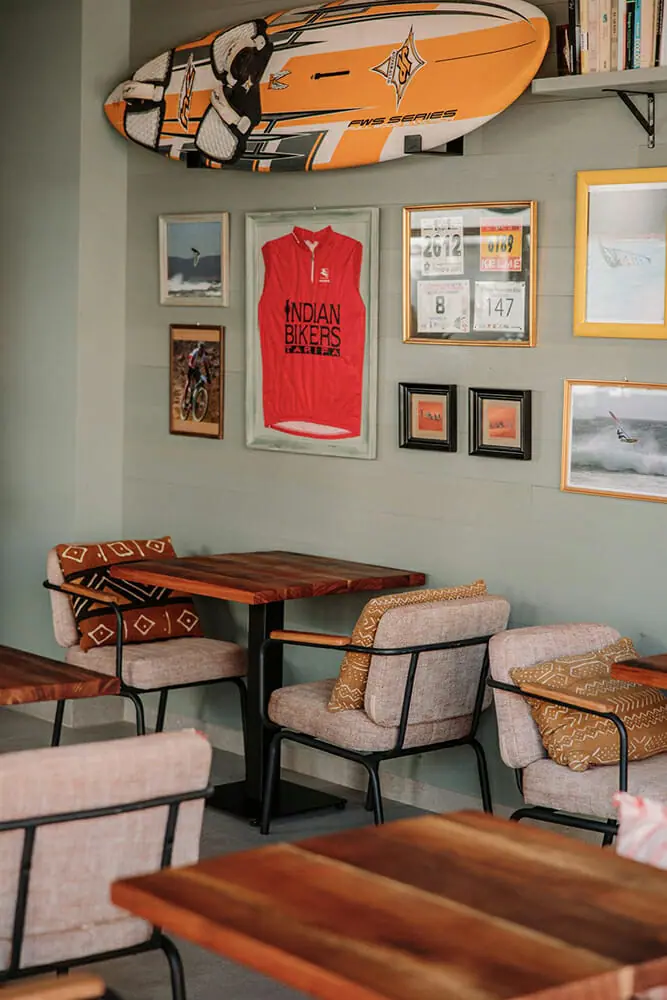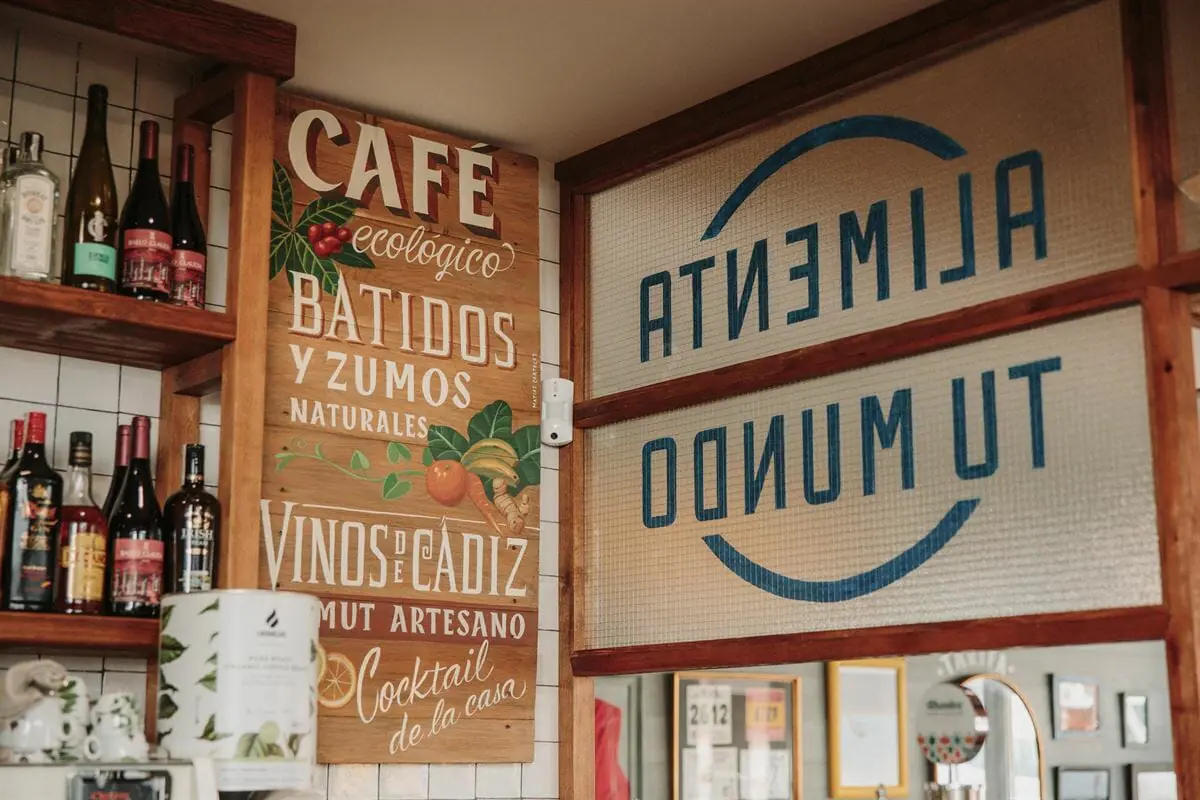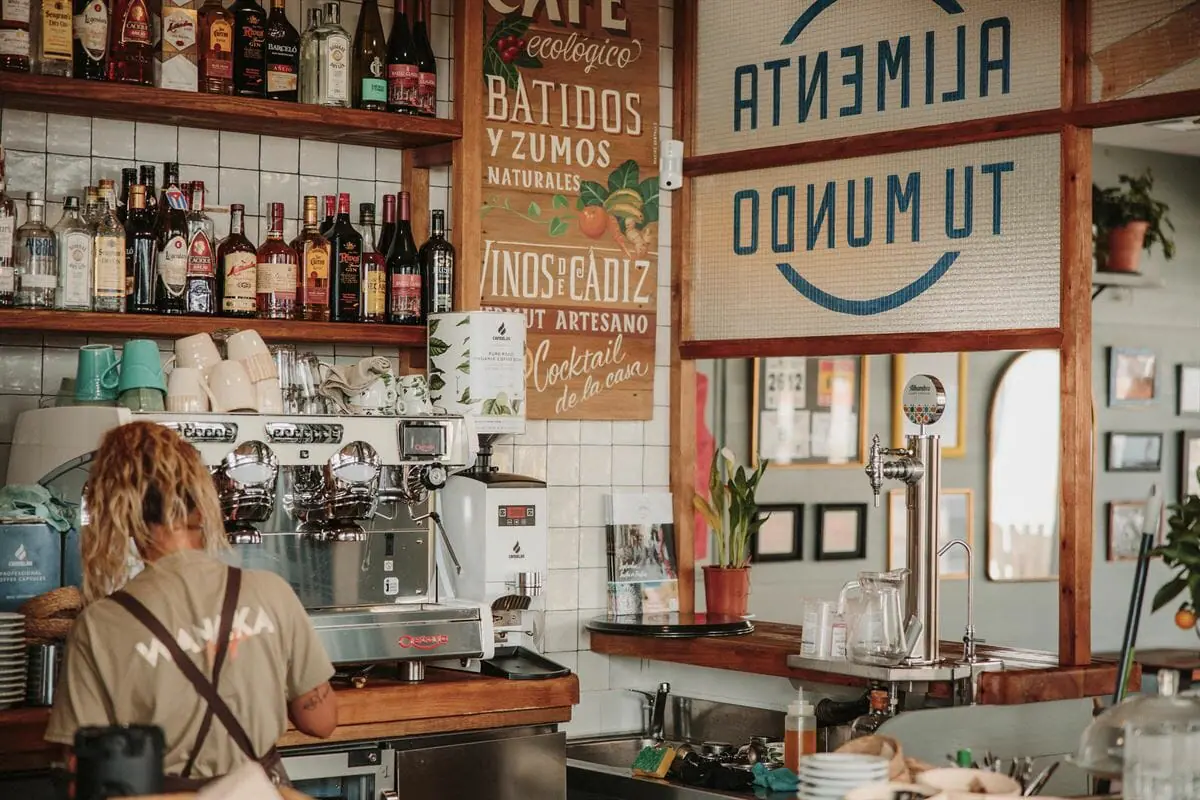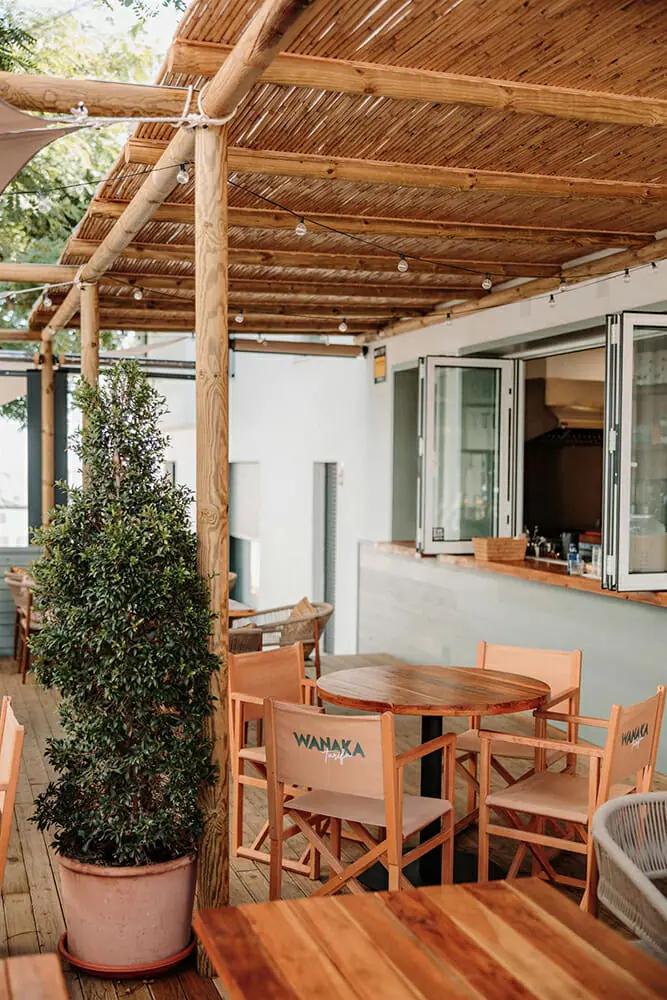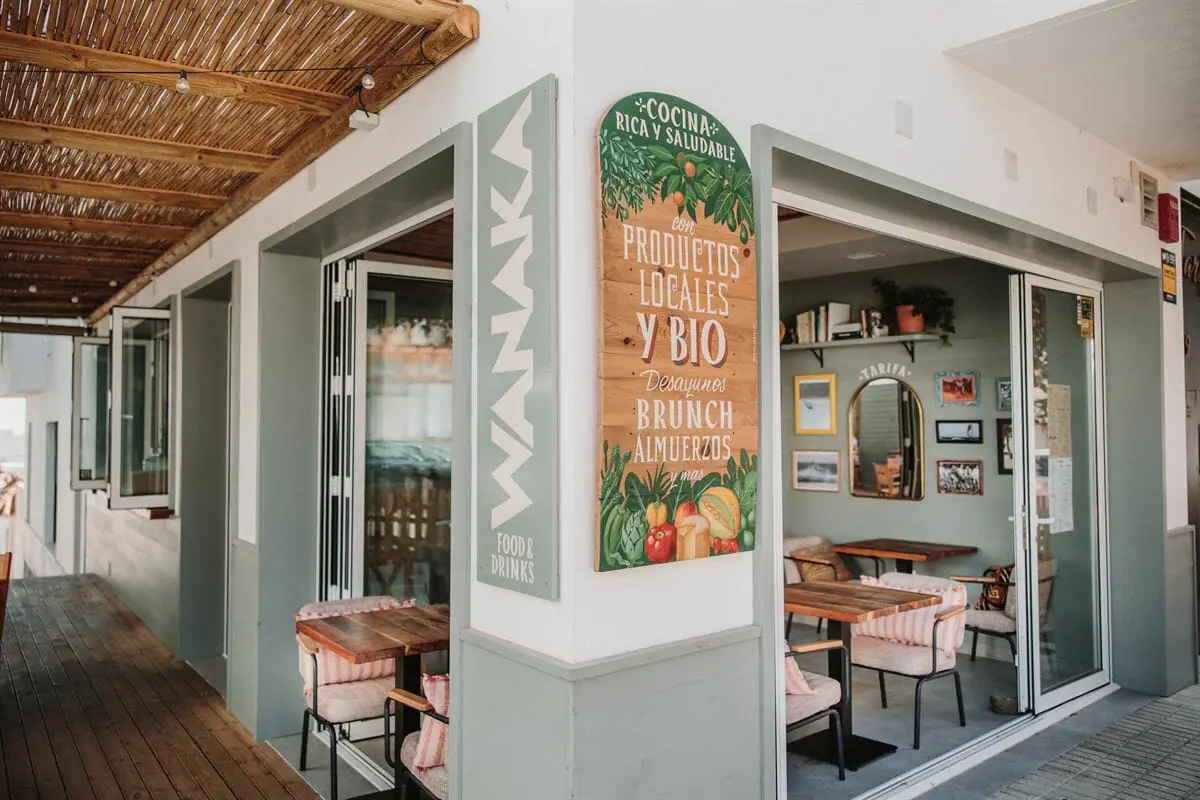 OTHER PROJECTS OF THE BRAND