I Saloni WorldWide Moscow 2017: Guadarte
October 11 / 2017
Expect the unexpected. Since its foundation in the 80s, the talented GUADARTE has impressed crowds for its unique designs that draw inspirations from different sources: art, fashion, nature, exotic themes, traditions… These multiple inspirations have resulted in a sophisticated eclecticism that can be easily used to create very personalized atmospheres and settings: classic or contemporary, with all the intensity of baroque and the beauty of ancient Roman and Greek art or the stream-lined elegance of modern trends; warm and relaxed, as in a Southern hacienda; cosy and refined for the most glamorous interiors; and dramatic in the outdoors, where art and nature fuse in a very singular way…
CENTURY Collection
Refined and exquisitely crafted, CENTURY features a subtle combination of contemporary lines and classic styles, with some bolder accents that add intrigue and sophistication to the décor. The result is fabulously unique with an overall style that exudes glamour without sacrificing comfort.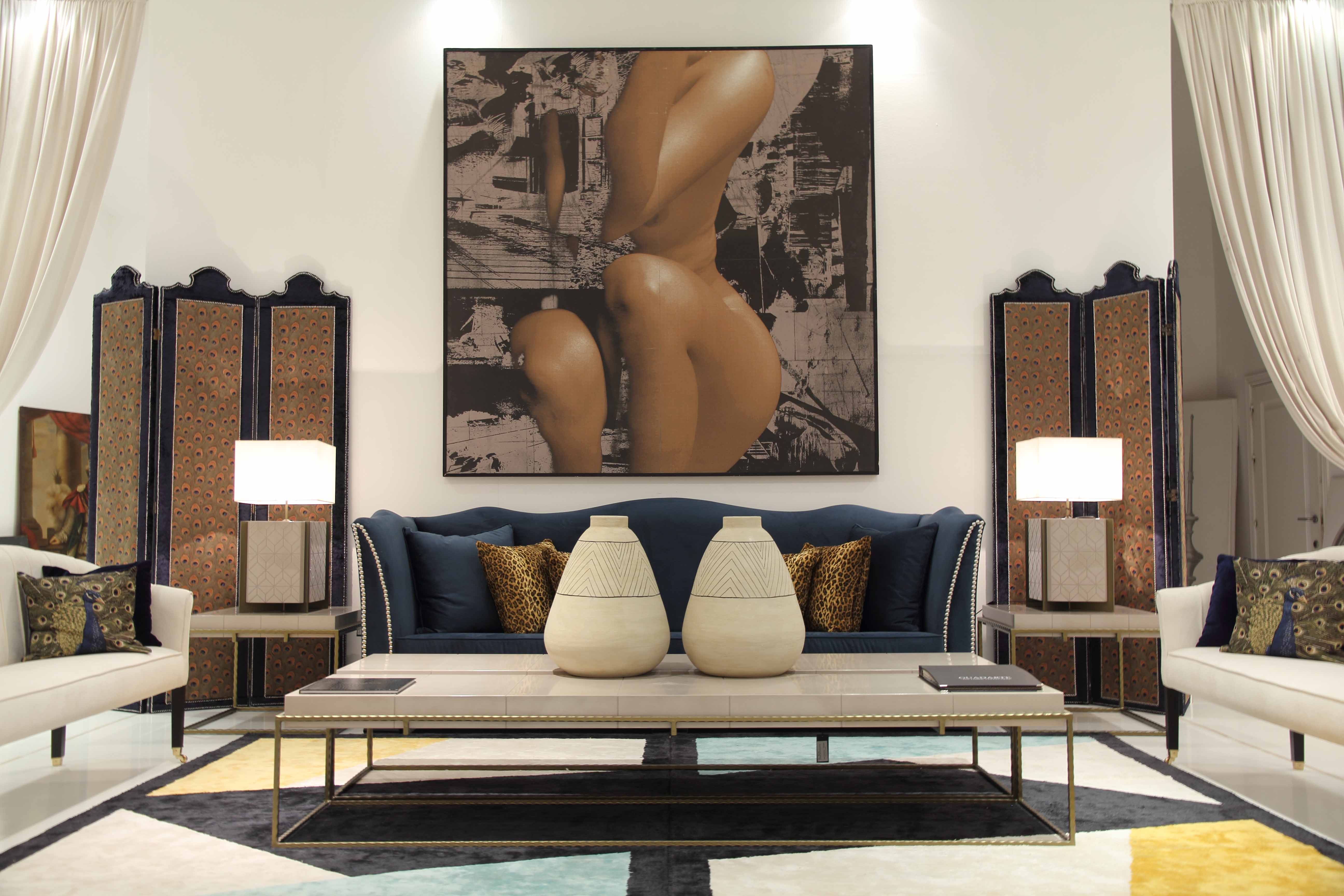 The geometric patterns, the natural elements, such as steel, marble and glass, the precious fabrics and velvets, the mirrors, the Baroque-inspired ornaments and the use of contrasting colours, such as the neutrals with black matt lacquers, keep the scheme sophisticated and chic while adding an urban vibe to glam ambiences.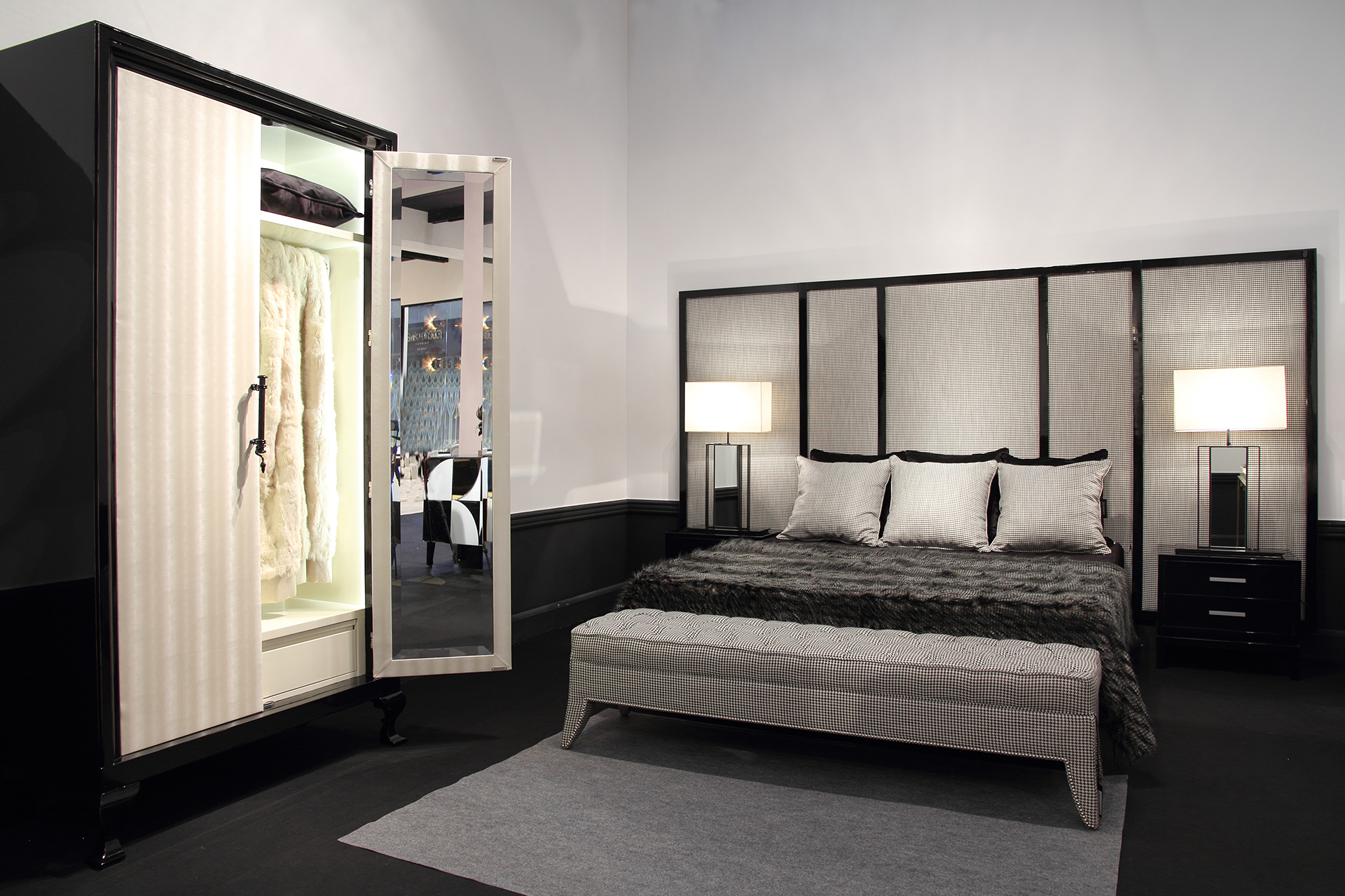 New additions include a set of different coffee with round or rectangular tops that feature an amazing combination of wrought iron structures and marble tops. Lacquered side tables are also available to complement the CENTURY living room furniture by adding glam accent to ambiences.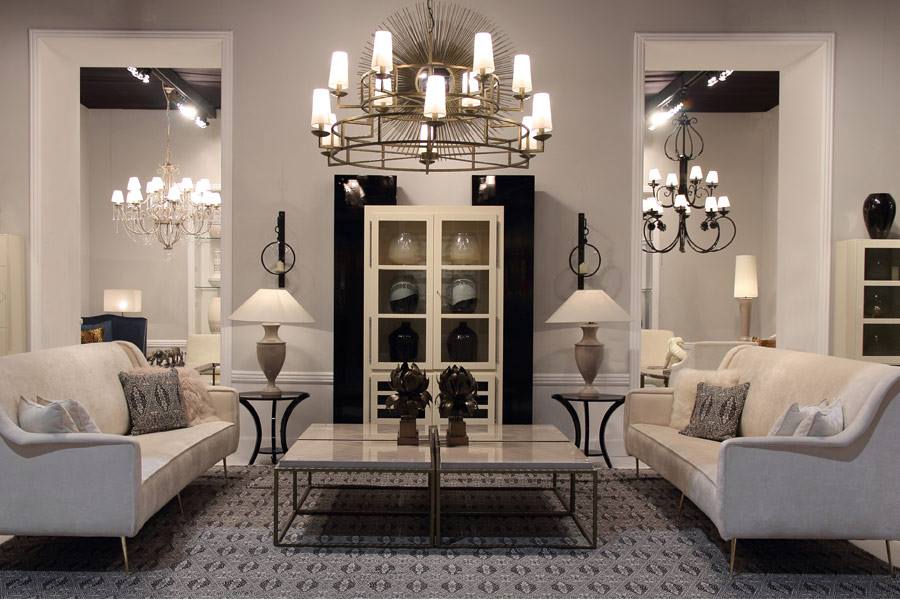 Contemporary dining and living spaces can be also completed with the new beautiful high cabinets that are available in two versions: cabinet with front doors (A18026 and M20171) or display cabinets with glass doors (M20172 and M2106).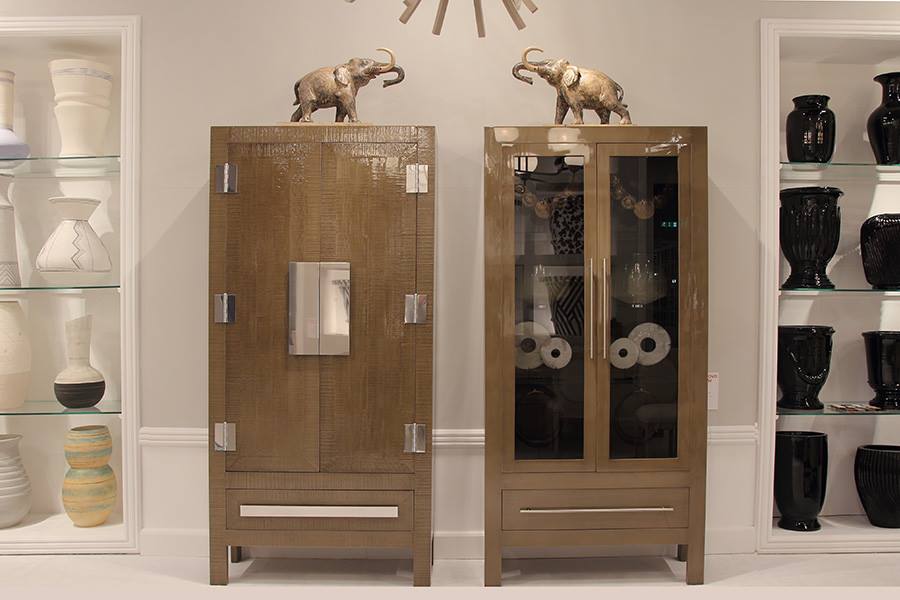 They are perfect to complement the contemporary dining sets of the collection which include the refined H3072 chairs and the H550209 dining tables.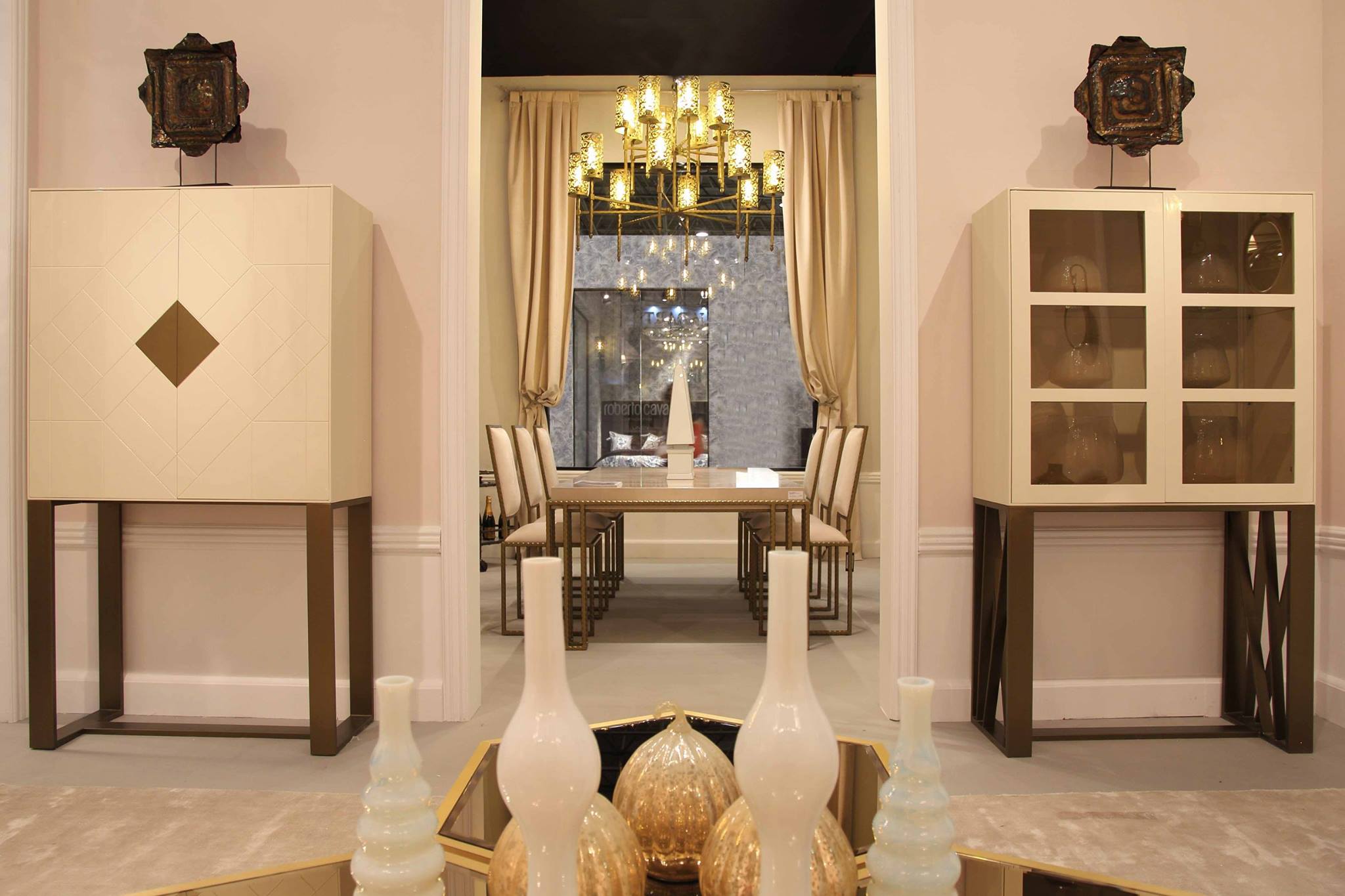 Classic in inspiration, the new Z8065 sofa stands out for its impressive look that never goes out of style. The piece is embellished by the attractive fabrics available in different colours, the sinuous lines and by the refined nailhead trim that decorates the slightly roll out arms. The sofa can come upholstered with fire retarding materials if required.
The classic offer includes also the precious M2077 cupboard that perfectly complement the tables of the classic catalogue and the chairs, such as the new M3383 model.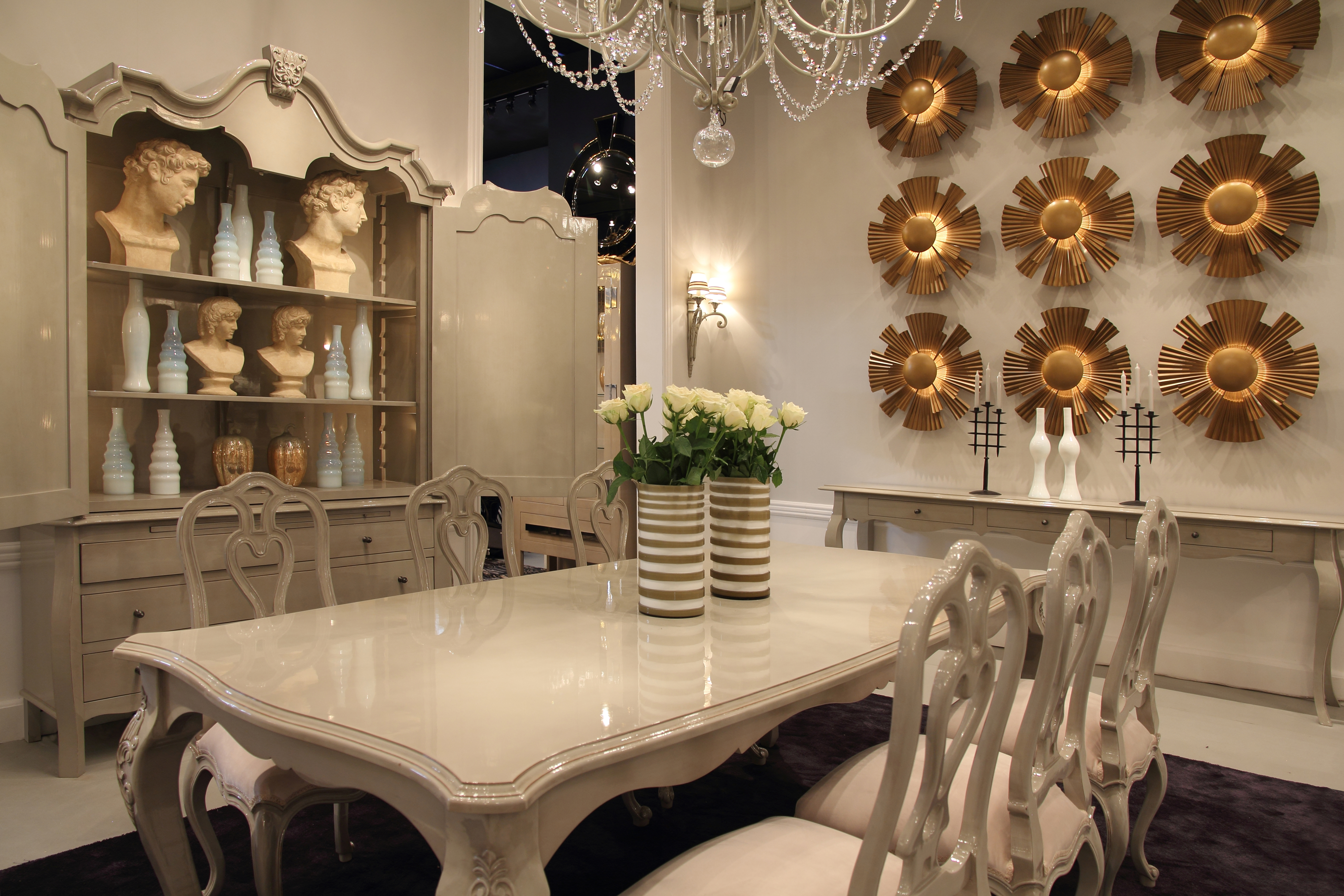 Made of wood, the cupboard comes natural or in any of the attractive finishes of the Guadarte's chart that includes lacquers as well as distressed and crackle finishes for more vintage and intriguing looks.
For more information: www.guadarte.com
Guardar