PANAMAR, charming hallway furniture
December 21 / 2016
Decorating a hallway can be a challenging task. Too often, the need for practicality prevails over a more decorative approach. Nevertheless, after the front door, the hallway is the first part of the home we see when we get back home, it is the first one we present to our guests. PANAMAR, a leading brand in occasional furniture, has created a whole line of hallway furniture that makes this space come alive. Please, come in and get ideas…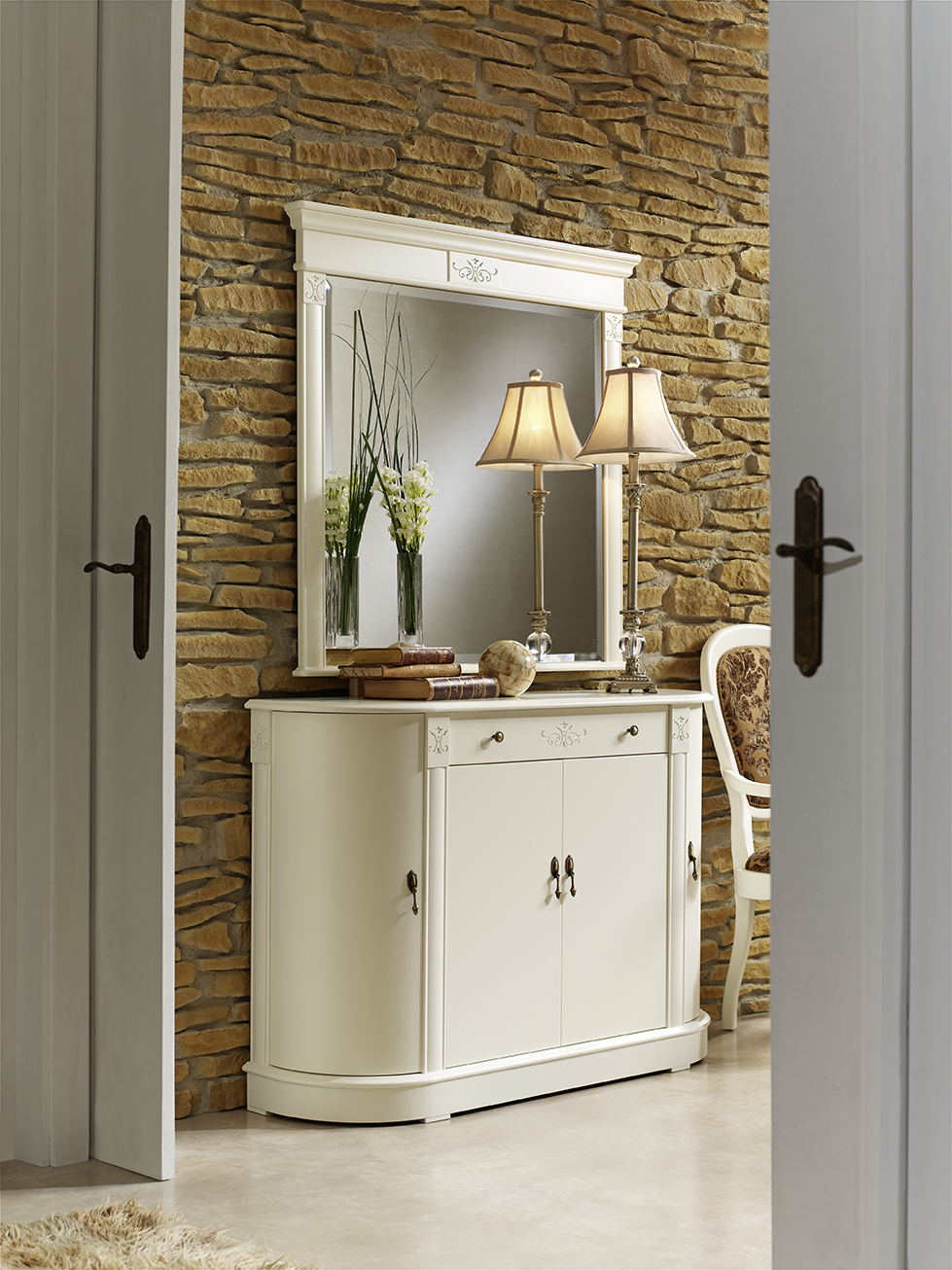 A perfectly decorated hallway can help create a wonderful first impression but it is also crucial for keeping the space well-organised and make your entries and exits much more pleasant. A hallway should feel welcome from the very moment you walk through the door, so it is worthwhile doing something special with the hallway décor and providing it with a charming and calm atmosphere.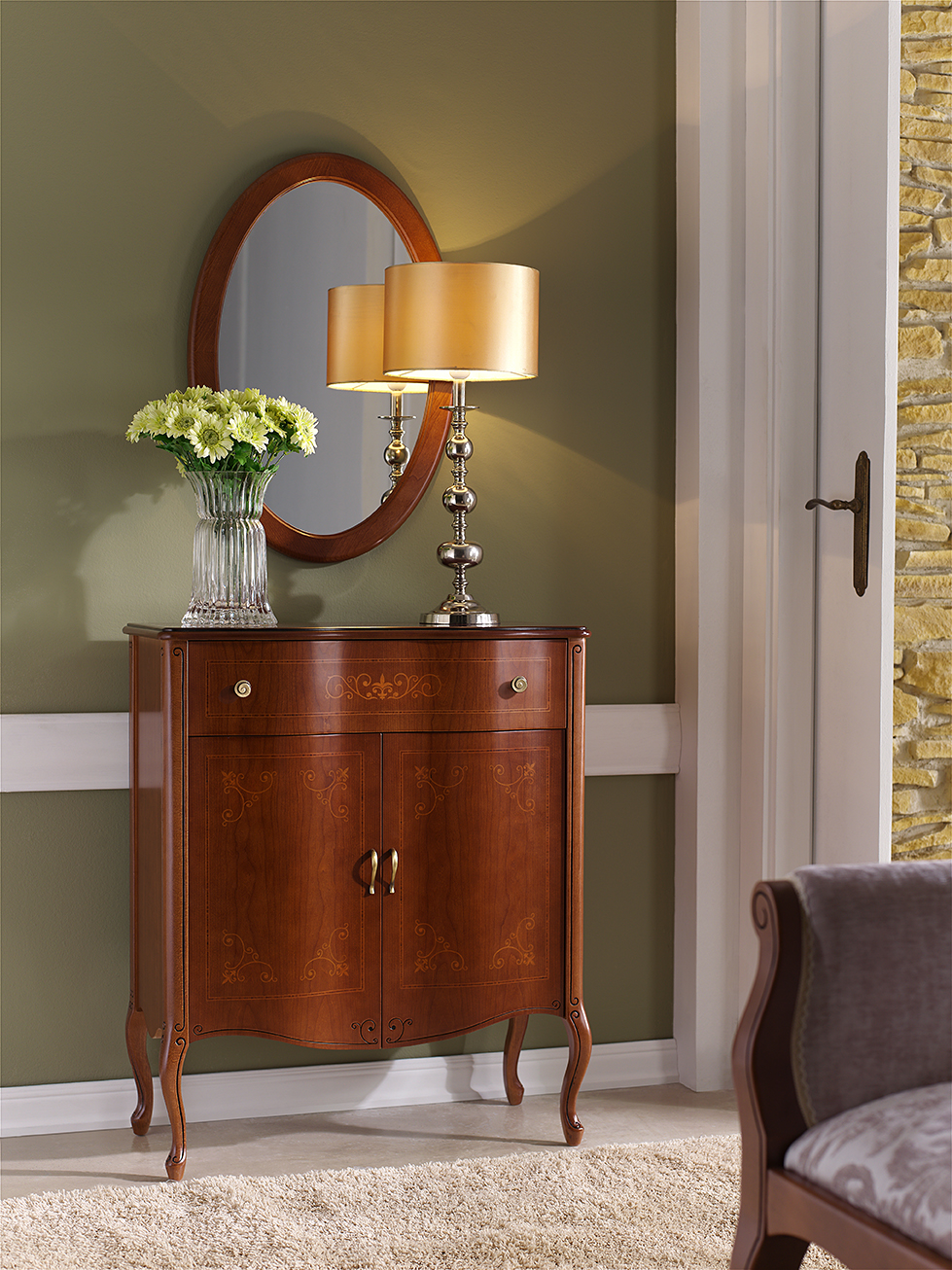 PANAMAR's refined console tables, chest of drawers, shoe cabinets, sideboards and mirrors are wonderful options for welcoming hallways and elegant dressing rooms. The range of products, forms, finishes and colours is wide enough to cover different needs and ensure the personalization of ambiences.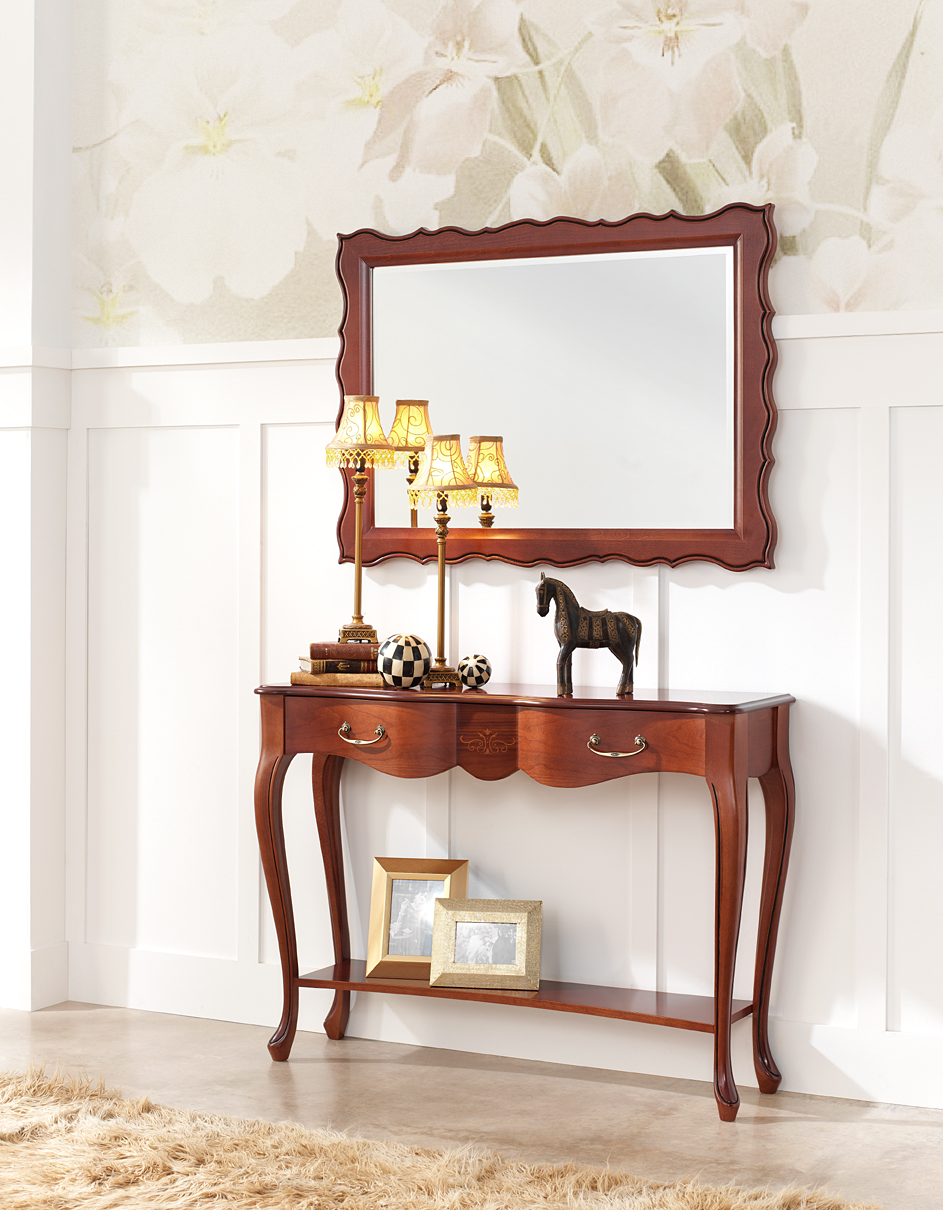 Pieces are made of solid beech wood and finished with the best cherry and walnut veneers, which are used to match and enhance wood grain. They create beautiful decorative effects and patterns on fronts and doors.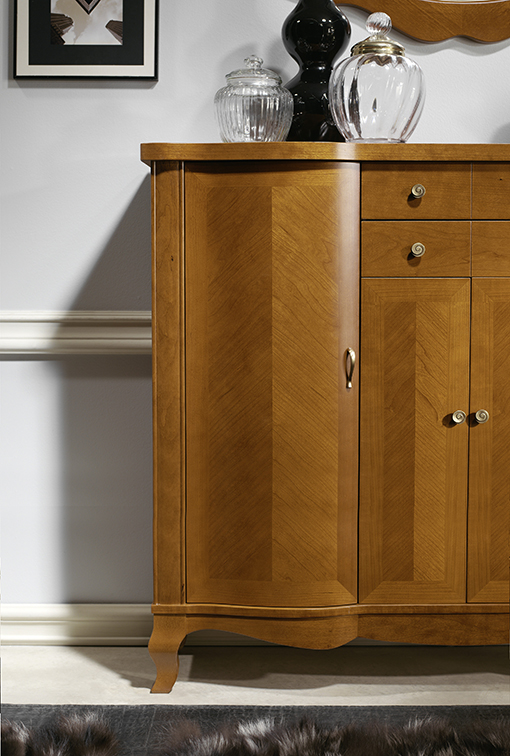 The decoration is completed by fine, handcrafted ornaments, such as marquetry, fretworks and carved elements.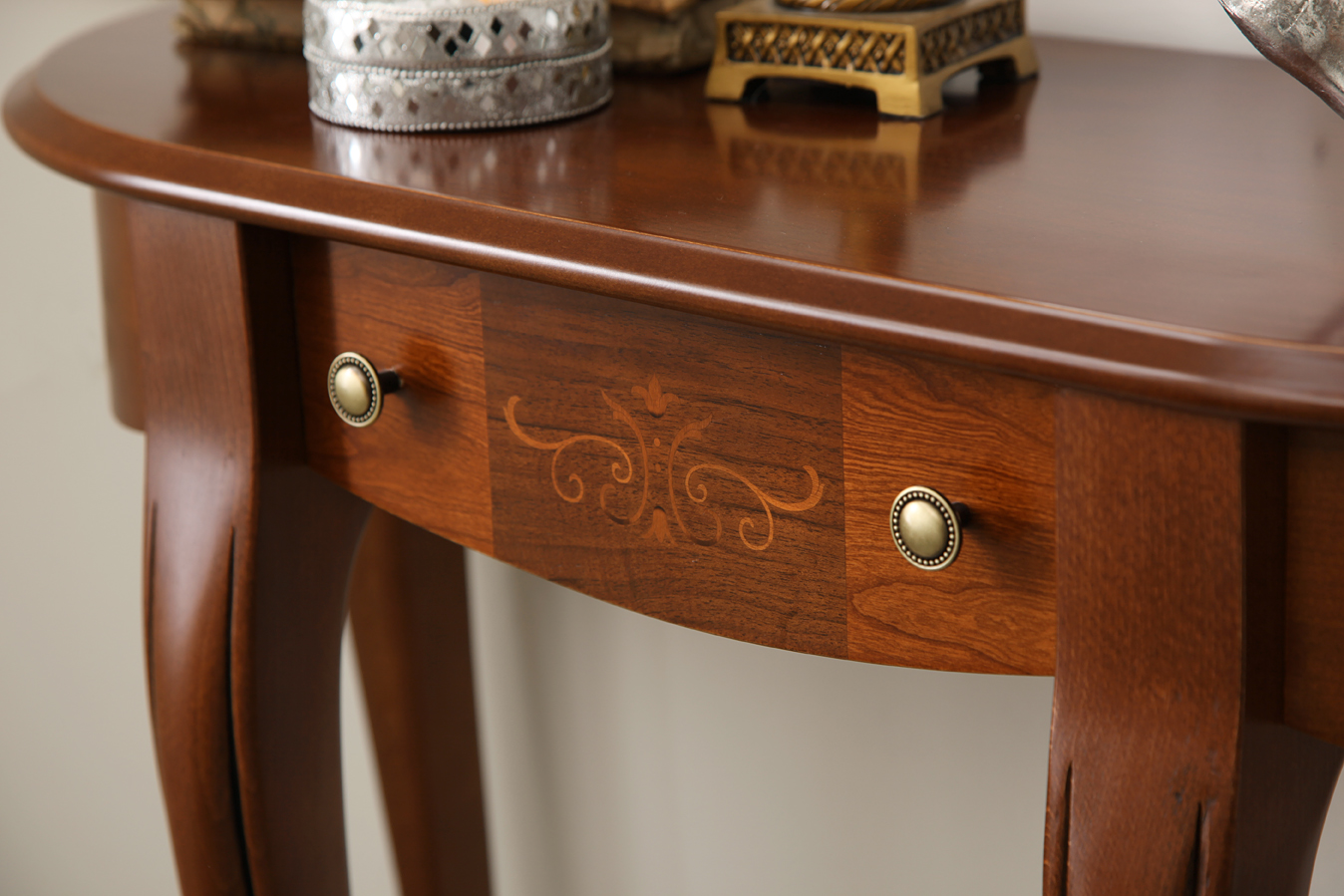 CONSOLE TABLES & CABINETS
First appeared between the late 17th century and the early 18th century as decorative pieces for aristocratic mansions and palaces, console tables remain as popular as ever in the 21st century. They take up very little space but offer the advantage of blending style and practicality.
PANAMAR hallway tables and cabinets come in a wide choice of shapes and styles; they can include storage elements or can come with matching accessories, such as armchairs, side tables and mirrors.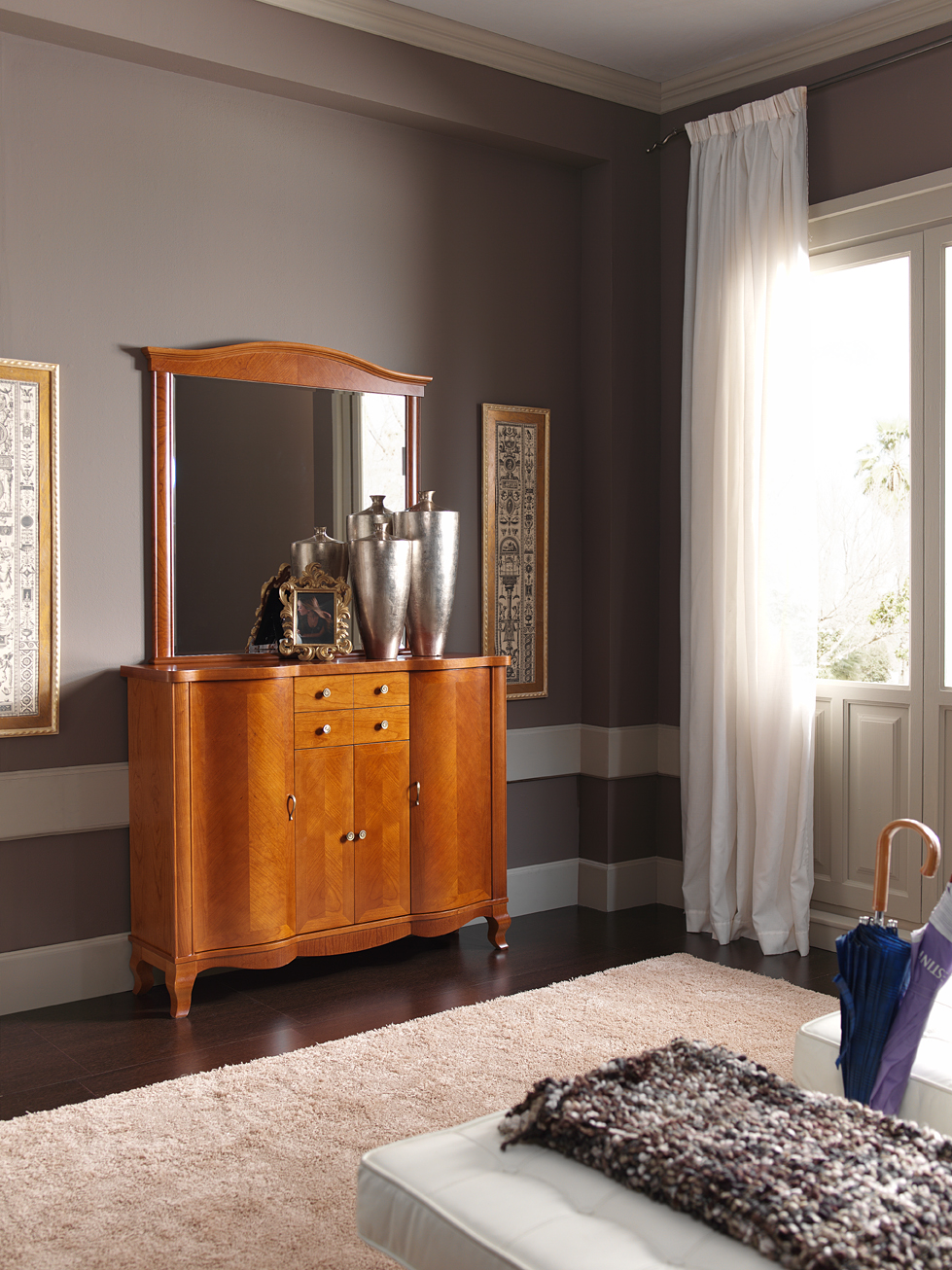 The offer of hallway furniture ranges from the latest slender consoles ideal for small spaces to modular pieces that can be equipped with mirrors, coat rack, wardrobe and shoe cabinet.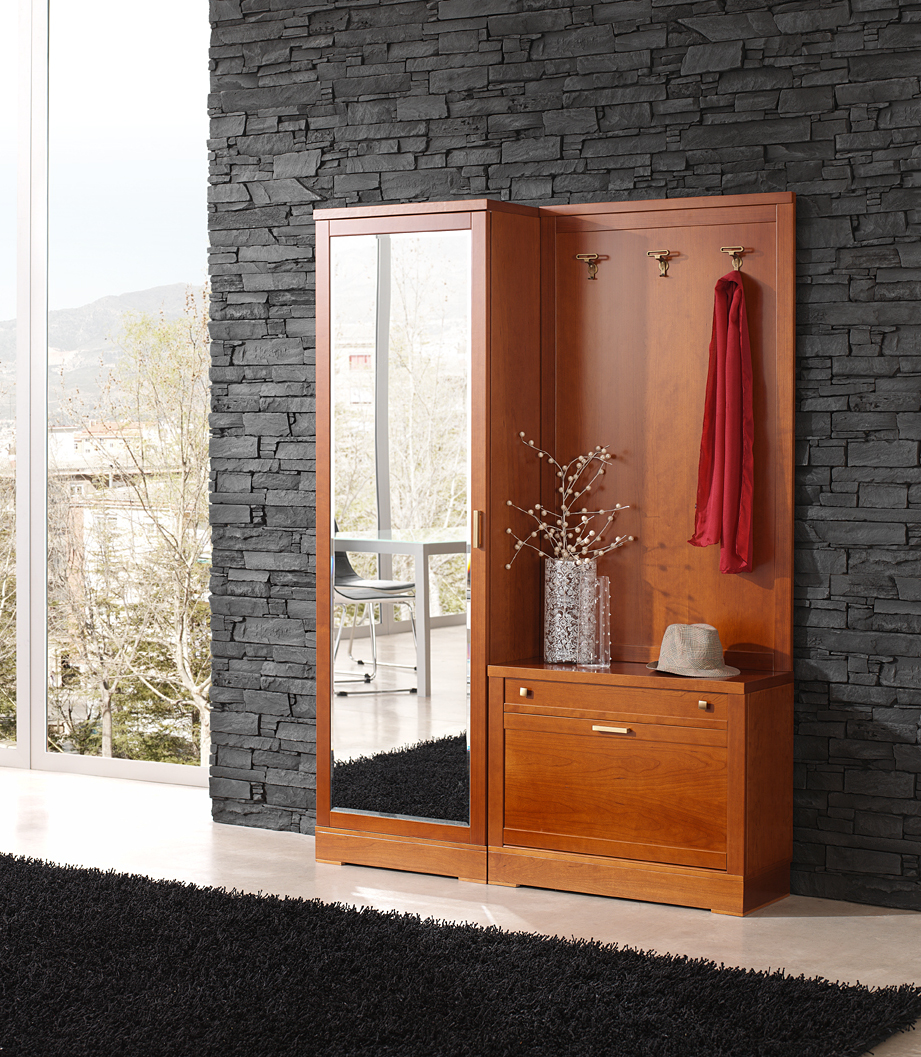 Classic hallway furniture for modern life. Classic designs, with exquisite inlays, curved edges and feet, set immediate inviting, charming mood in entrance halls and foyers, although they can also be used to create refined corners in other rooms.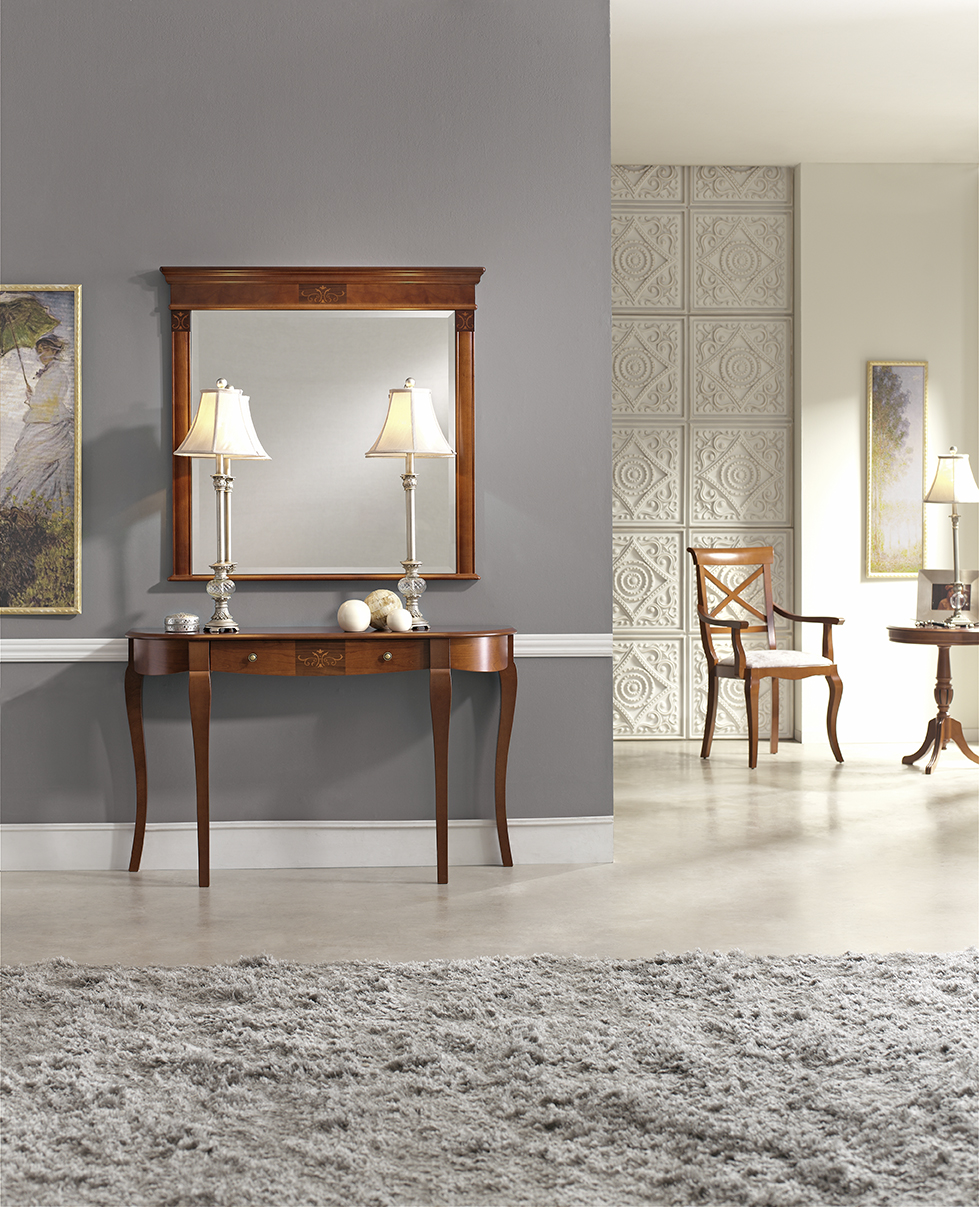 The firm has worked on the designs by adding elements that improve the functionality of furniture.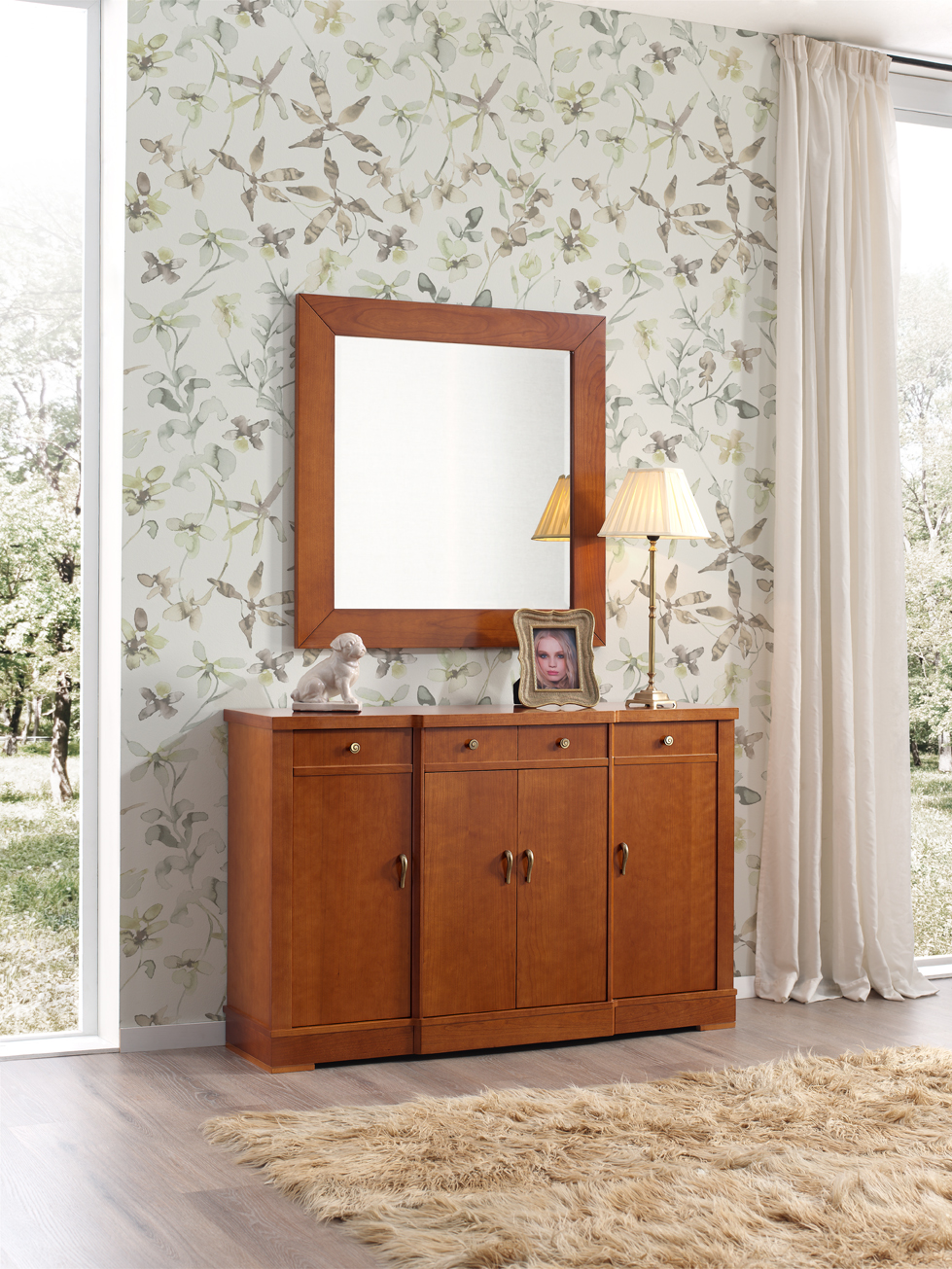 PANAMAR's catalogue includes also a line of furniture with more linear designs that match perfectly more contemporary schemes. White lacquers have been added to the range of finishes for a crisper yet refined look.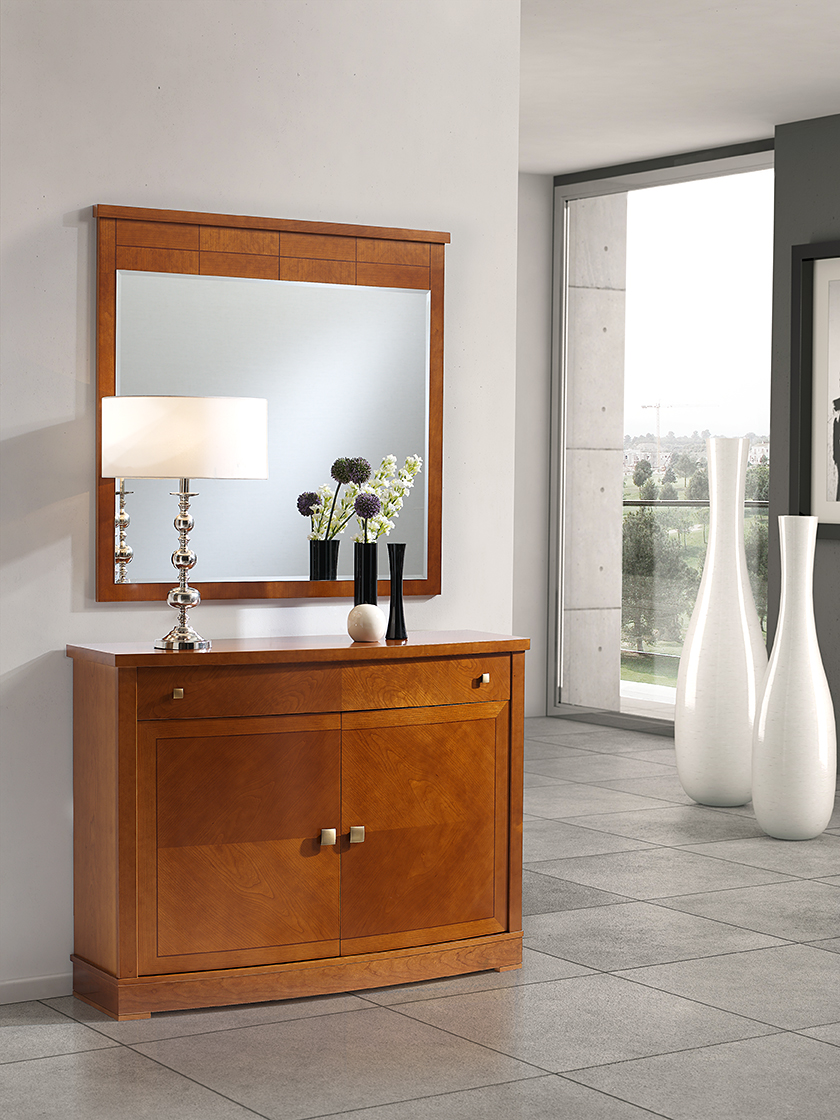 SHOE CABINETS
The line of shoe cabinets is another great option for highlighting both living spaces or the entryway décor with efficiency.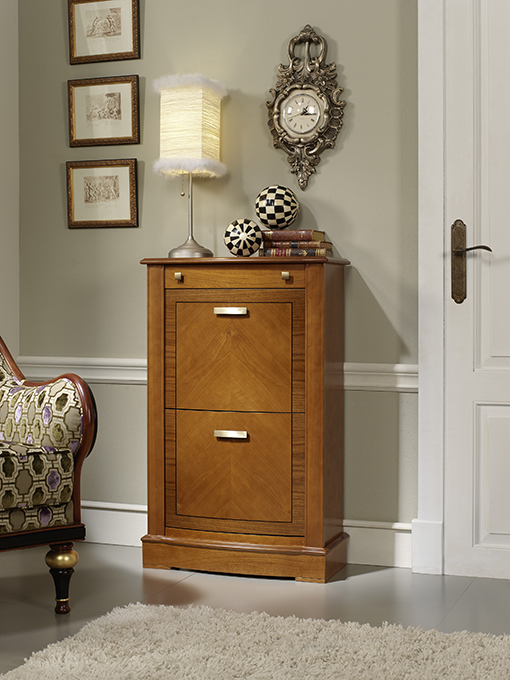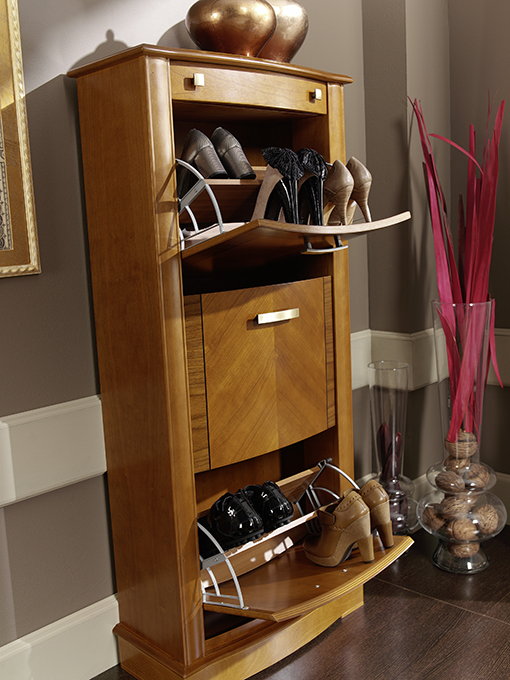 The firm has created various designs that match different ambiences and needs.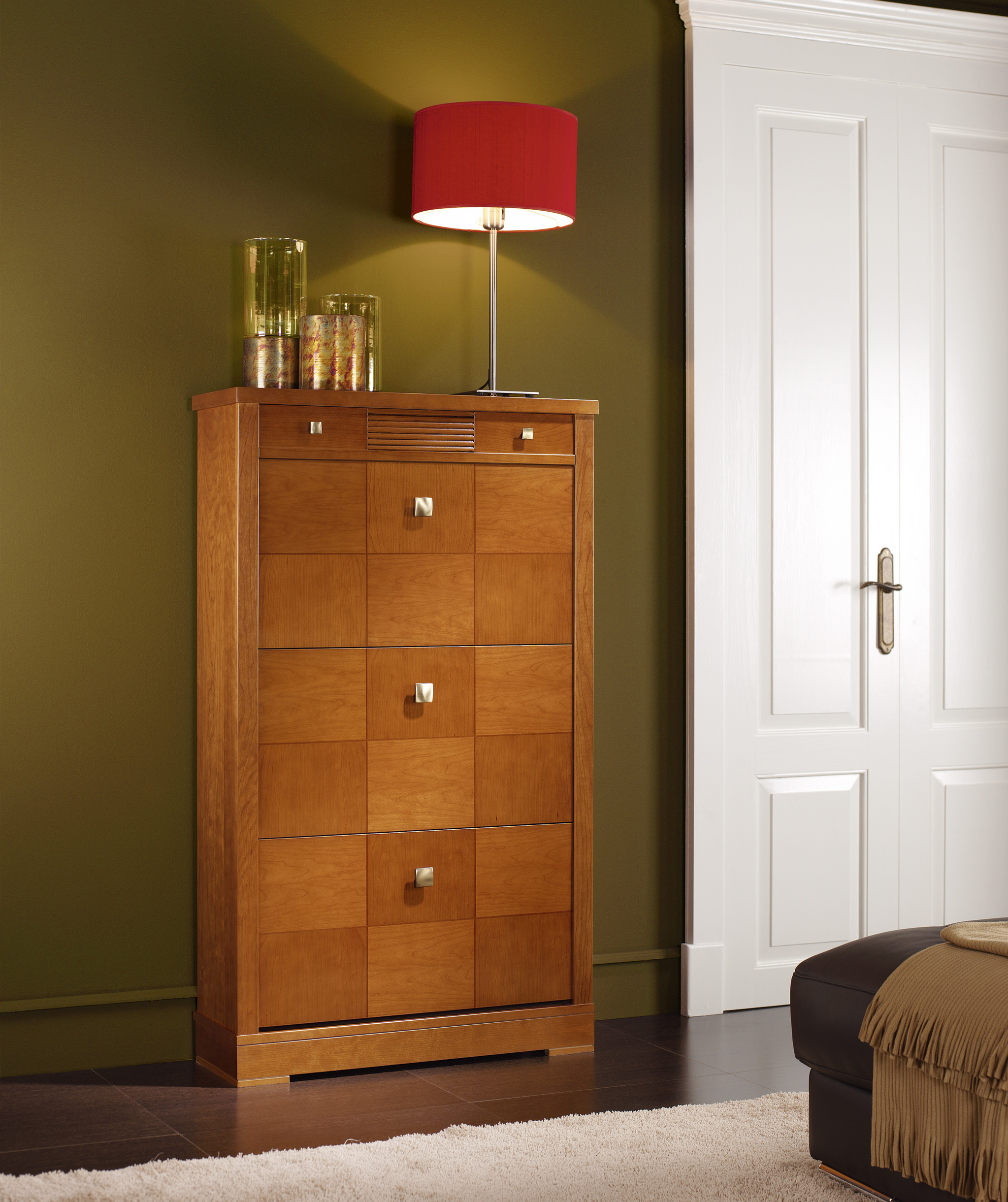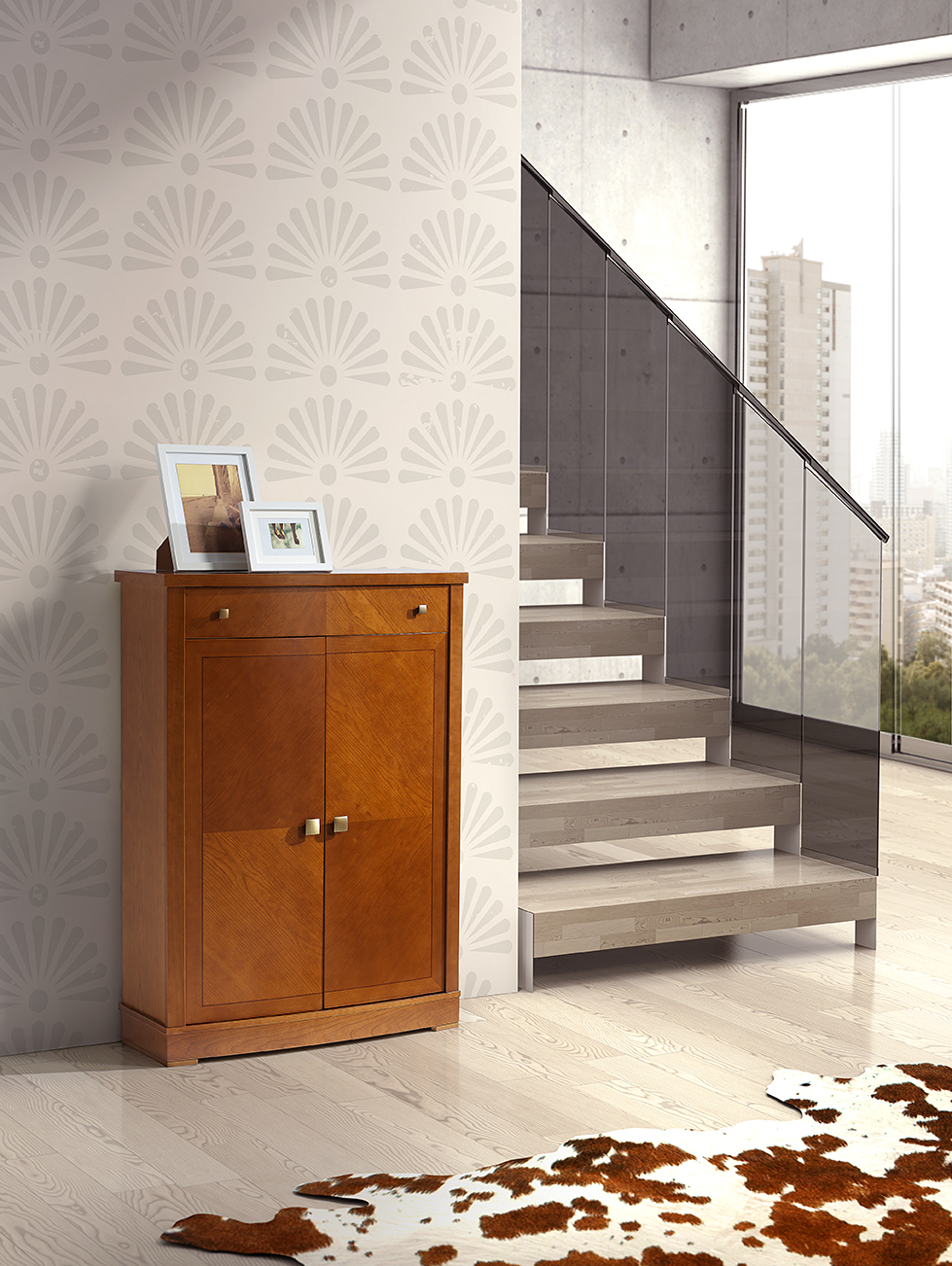 They are equipped with different compartments and the most innovative metal folding mechanisms and ergonomic metal rods.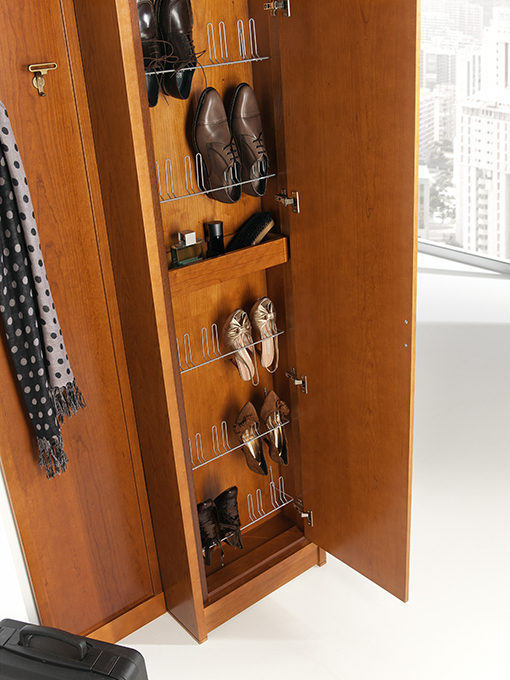 Exclusive metal pegs are also available for boots' storage.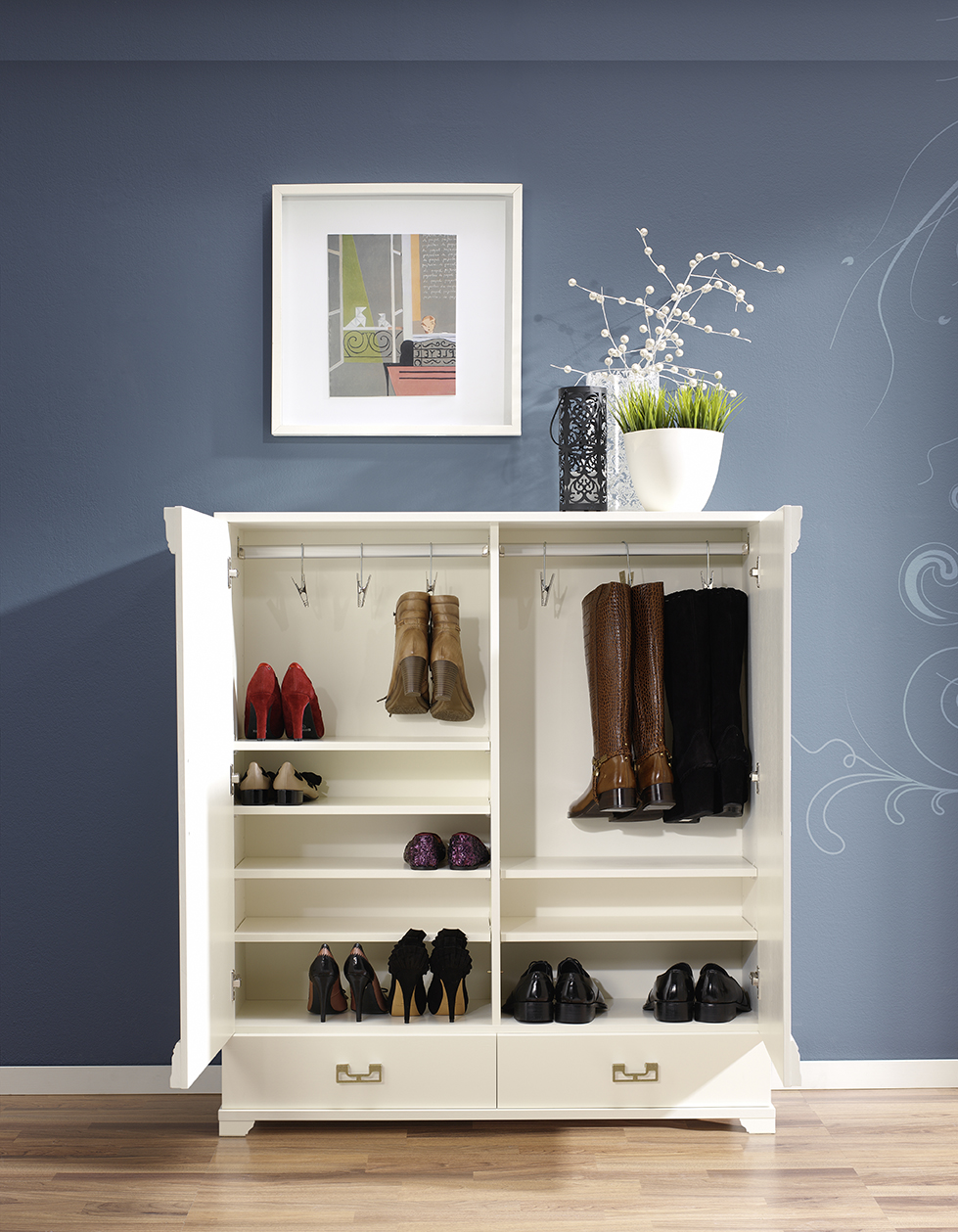 DECORATION IDEAS
Elegance, functionality and great versatility. PANAMAR's console tables occupy little space but they easily lift up the look of your décor. Cabinets offer instead great functionality as they come with storage options: drawers, shelves or racks for shoes.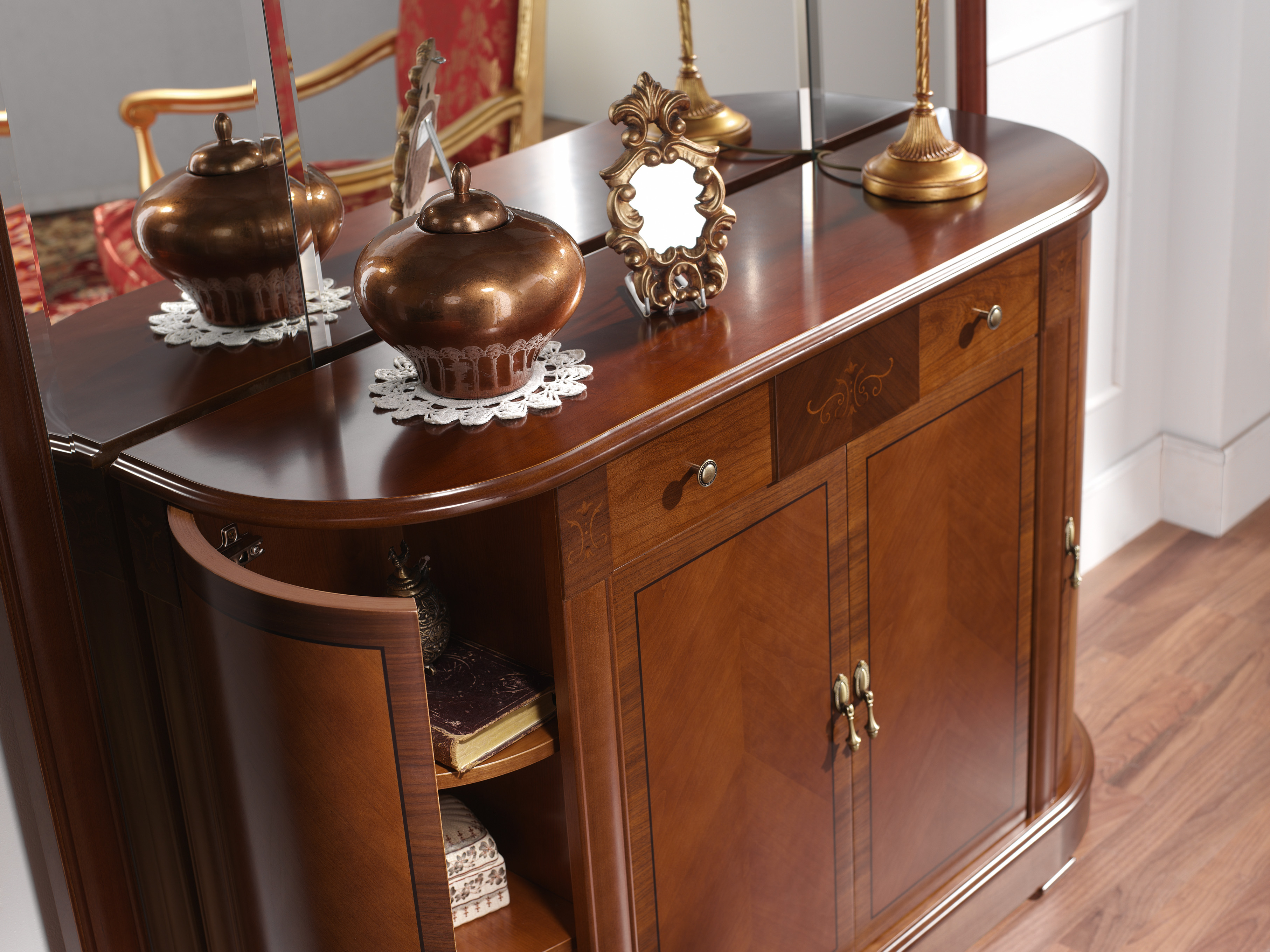 Pieces can also be moved between rooms and take new purposes, whether as hall entry tables, or as an extra surface behind a sofa, or even as a makeshift bar.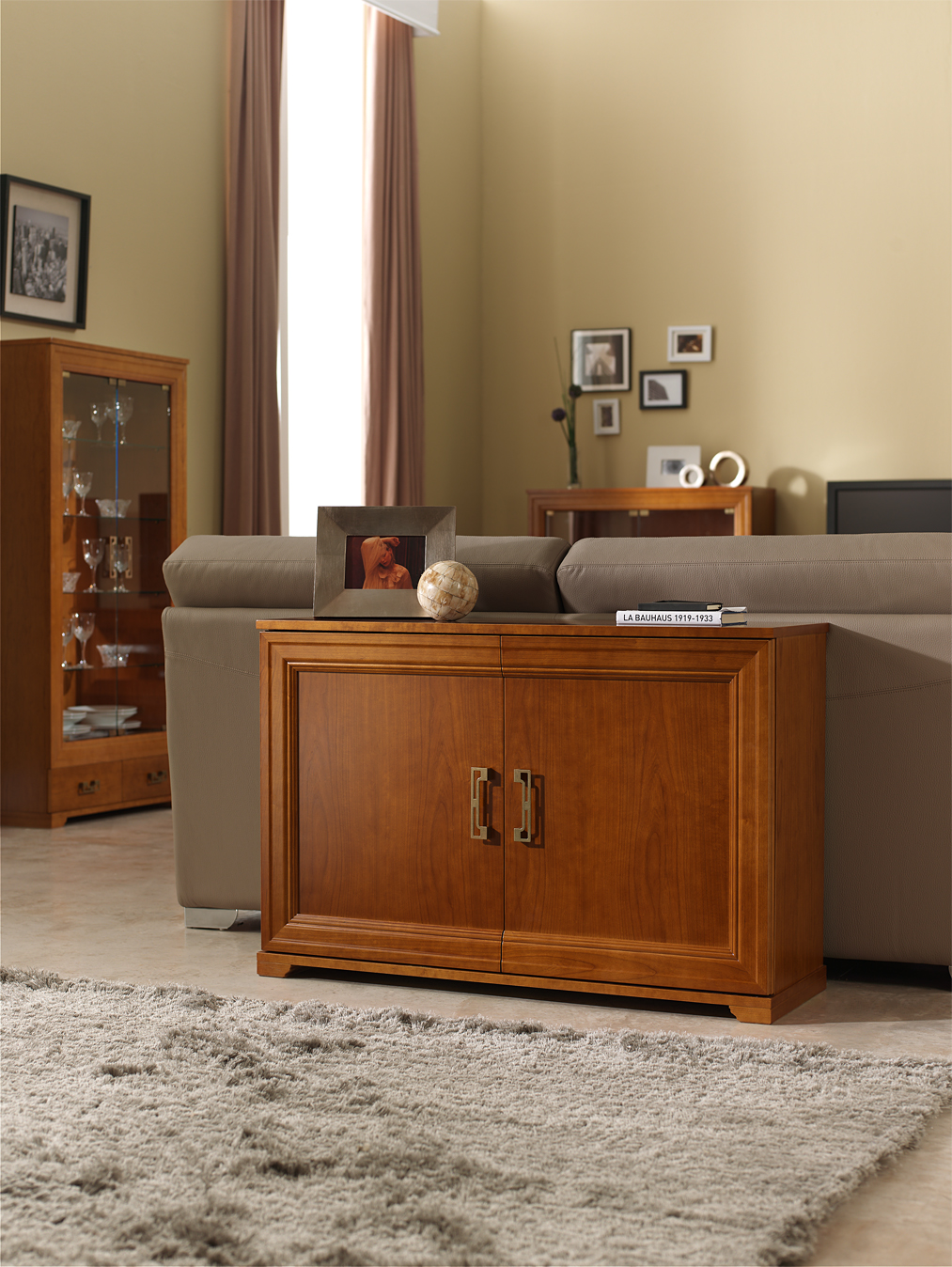 In big hallway, it could be worth investing in one or two chairs and a side table. For taking off your shoes, putting them back on again, or having a seat while you wait for someone to get ready, a chair is a great item and add comfort to spaces.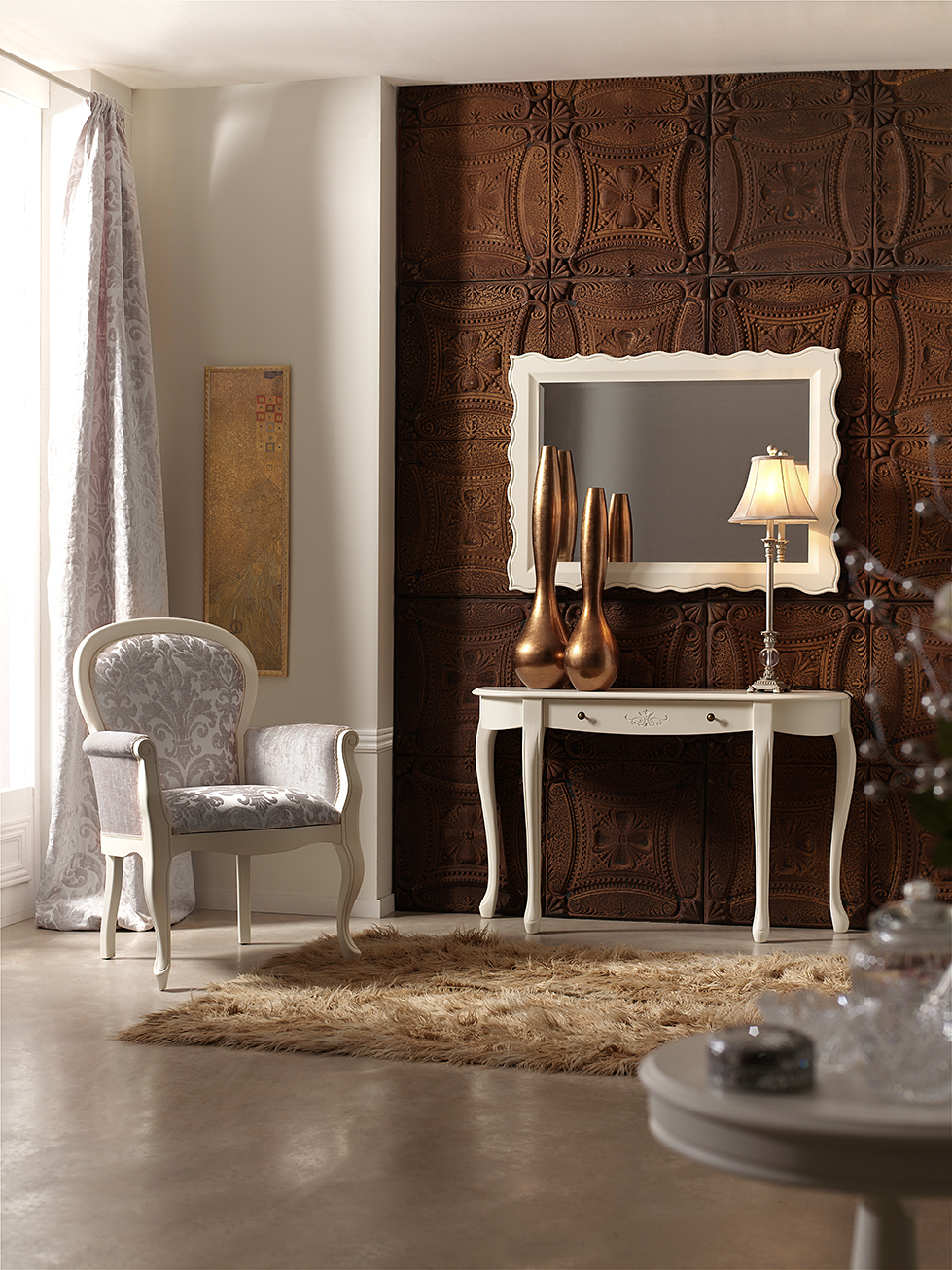 A great hallway decorating idea is the addition of a mirror. A mirror adds depth and space to a room, not to mention the functionality of a mirror by the front door. It's perfect for a last-minute finishing touch to your look before leaving the house.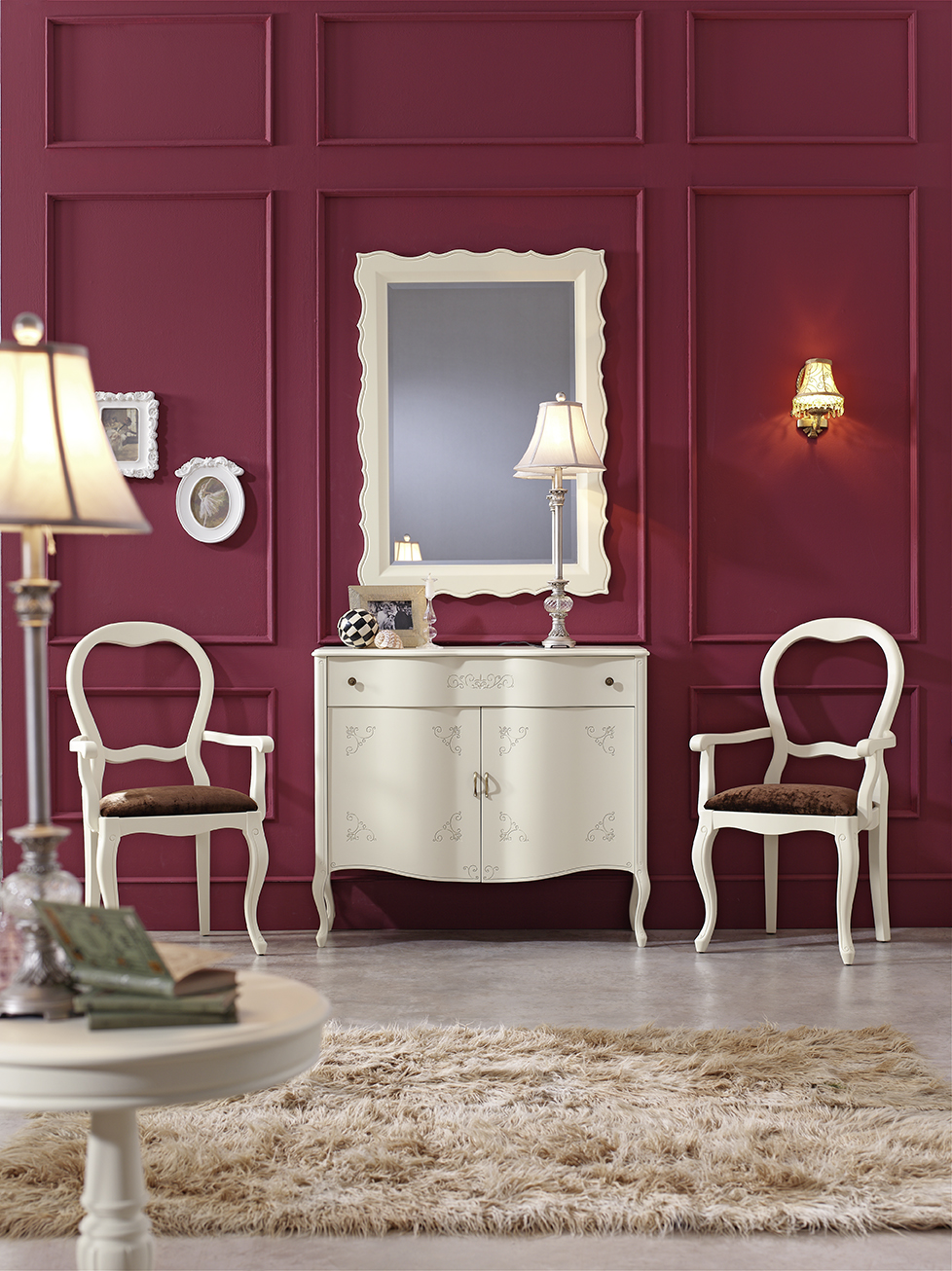 Have a look at more models and find new solutions for your busy exits and warm welcome…
Check out other models: www.panamarmuebles.com