LLUM, the new outdoor lamp by CrousCalogero for CALMA
December 27 / 2017
Adding some stylish lighting is a fun yet functional way to create a comfortable outdoor lounge space. Outdoor lamps are ideal to keep the party going on a long summer night, while they can set a soft, romantic mood around your place during evening hours in the cold season.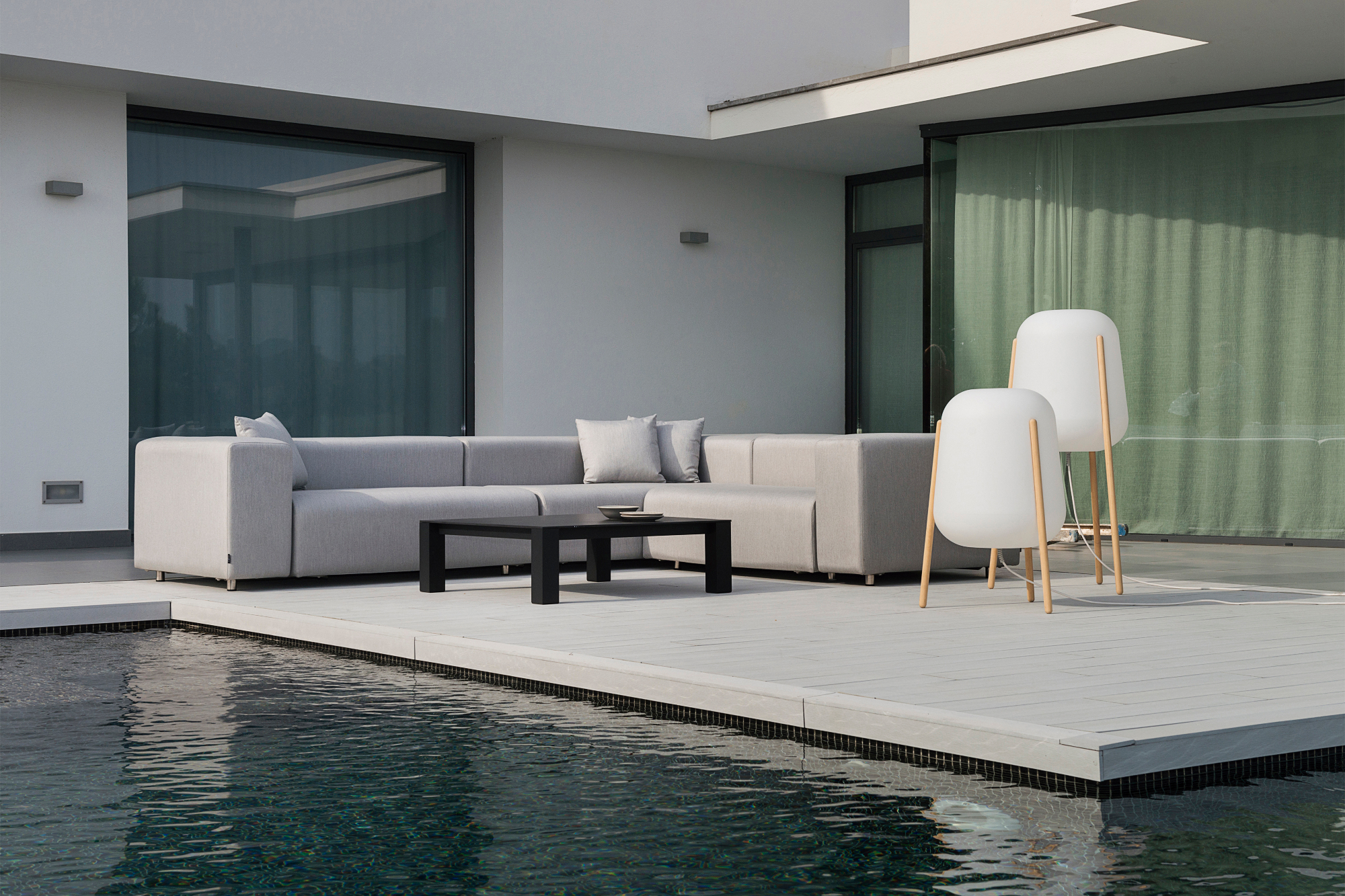 LLUM, the first lamp of the CALMA's catalogue, catches the eye with its charming design that complements beautifully the outdoor DORM sofa and the outdoor lounge furniture of the NUA SOIRÉE and PLECS collections. With this new lamp, created by the young Spanish design studio CrousCalogero, CALMA inaugurates a new line of outdoor lighting items.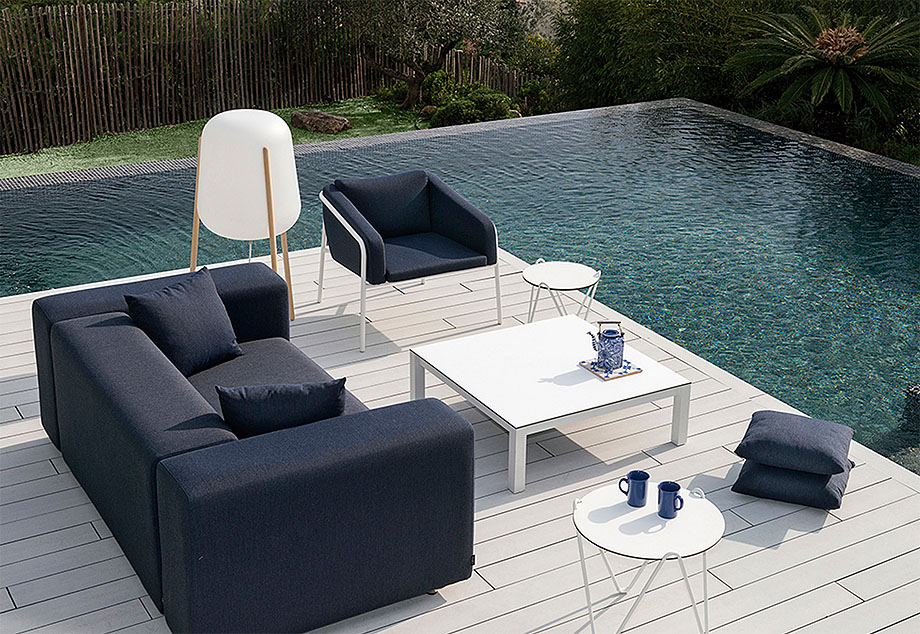 LLUM is formed by a three-feet base of iroko wood that supports a globe-shaped lampshade made of rotomolded polyethylene with IP65 lighting equipment, suitable for outdoor use.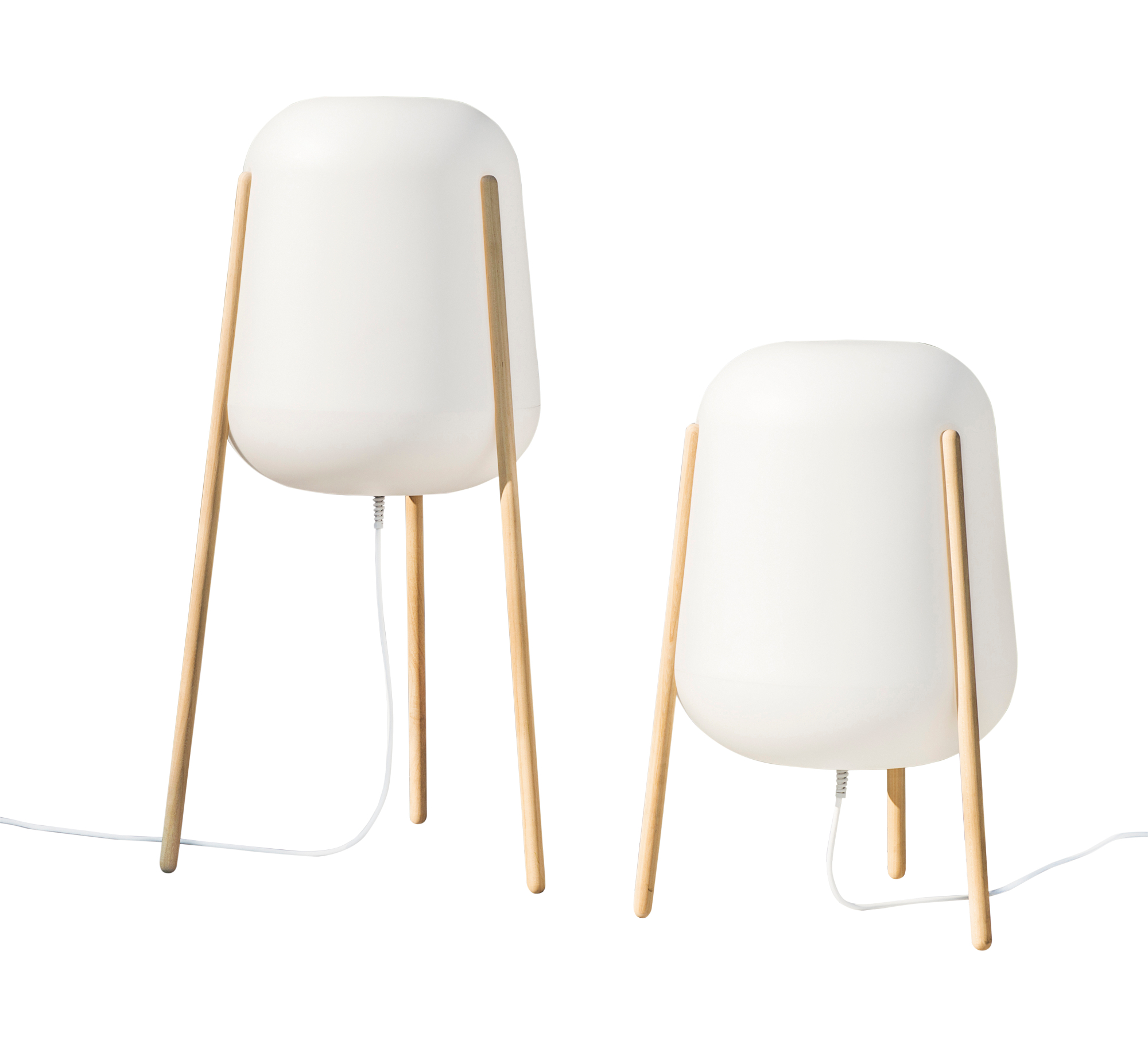 It incorporates a 4,000 LED bulb, that emits light in all directions creating a warm, soft glow.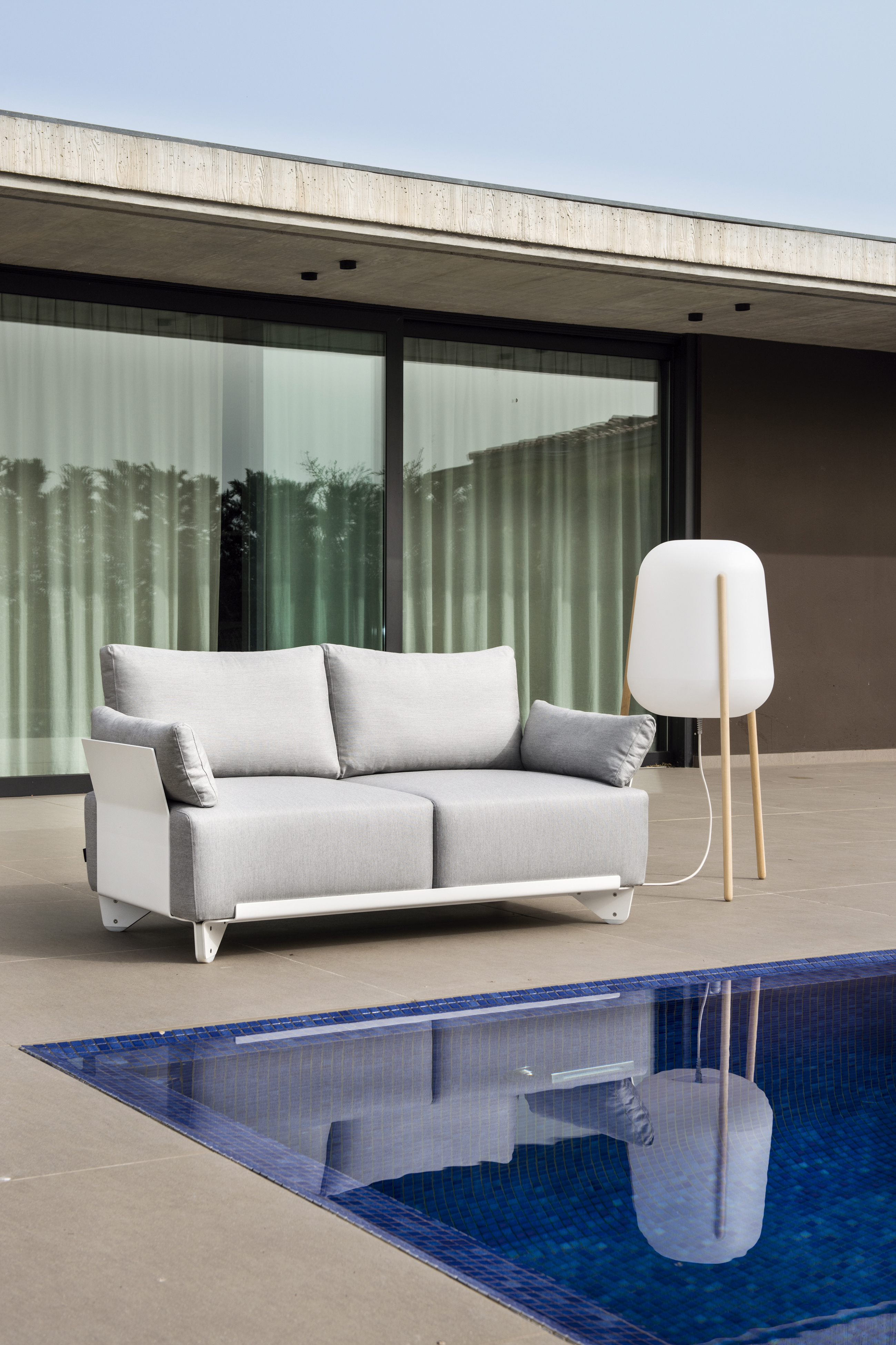 Available in two different heights (80 and 120 cms), LLUM is ideal for gardens, swimming pool areas, terraces and porches, but it can be used also in indoors giving each designer the freedom to create the most suitable atmosphere for their schemes.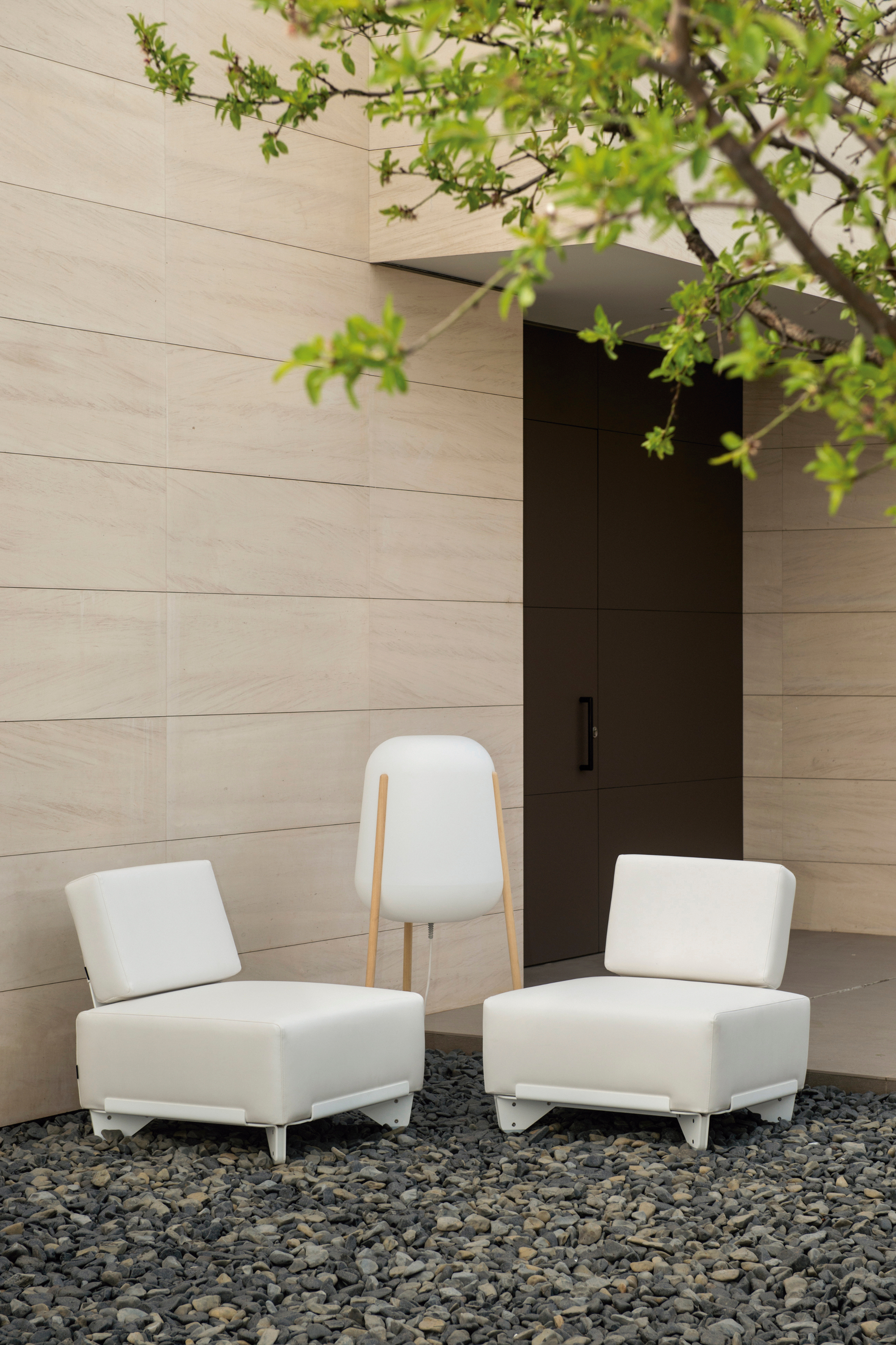 Wherever you place it, LLUM will set an immediate soft, relaxed mood. So, let the light shine…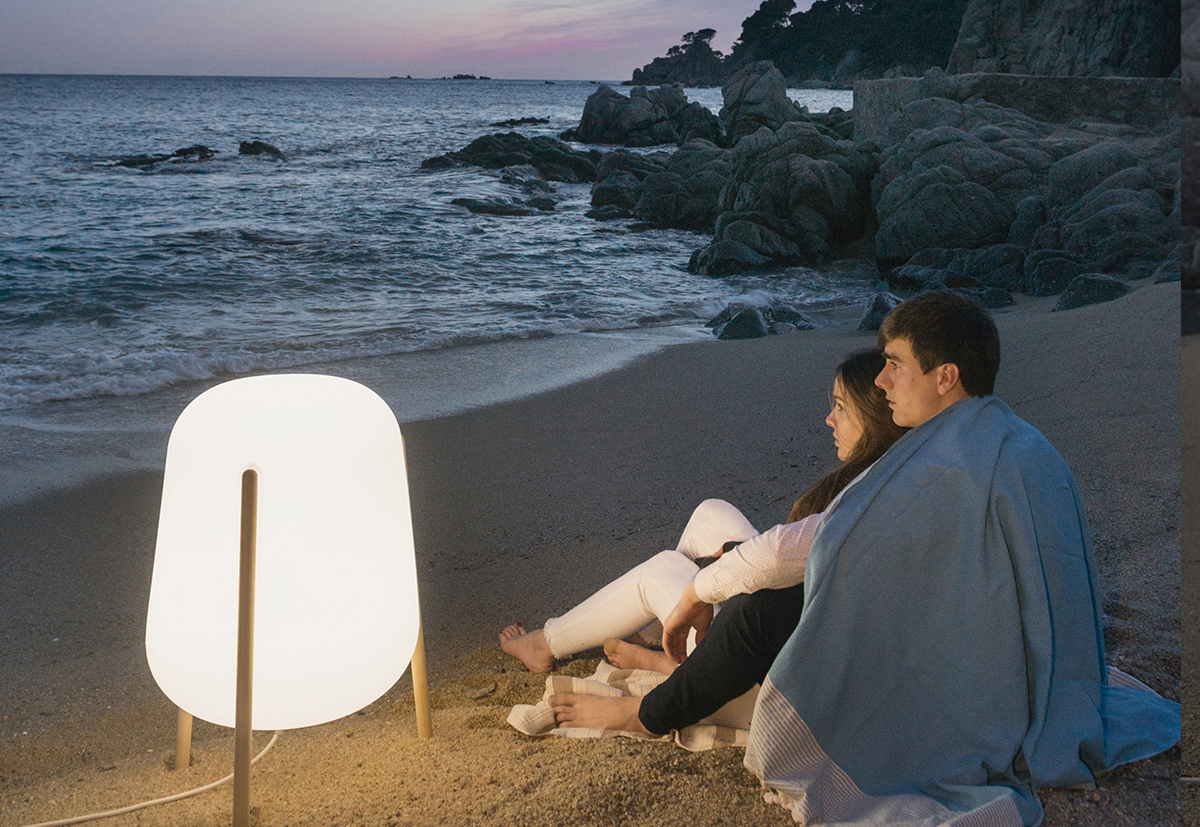 For more information: www.calma.cat